Media Buying Briefing: A look at data standardization as generative AI and privacy landscape changes
October 23, 2023 • 8 min read
•
•
Ivy Liu
This Media Buying Briefing covers the latest in agency news and media buying for Digiday+ members and is distributed over email every Monday at 10 a.m. ET. More from the series →
No agency can escape measurement challenges these days — but many are looking to tighten up their data standards practices as generative artificial intelligence and privacy changes exert more influence on them.
Not only does standardization become paramount when ensuring accurate measurement, attribution and optimized campaign results, but without good data in place, AI tools would be ineffective.
"The goal of an agency is to try to pull data from disparate sources into one place to make it usable and actionable by a variety of end users," said Lee Beale, managing partner at Crossmedia. "In all of these kinds of tool sets, it is beyond mandatory that your data is standardized, reliable, properly structured, properly architected."
Having the right data practices can also improve campaign metrics. Marketing data platform Claravine last week surveyed 140 U.S. advertisers and showed that their data standards resulted in ROI increases of 30% on average. The report found that changing privacy rules and the growth of generative AI are driving agencies to look deeper at data standards and the impact on brand safety, security risks and creative production.
"[What] standards also do is force teams to take a close look at the data they have, what it is and how it can be used," said Mark Sturino, vp of data and analytics for Good Apple.
Privacy landscape
In the long run, building out standards can cut down on staffing costs as agencies work with clients and adapt to privacy changes. Mike Ruff, director of analytics and technology at media agency Media+, said the agency recently created a new data collection methodology that can reduce costs when onboarding new clients.
"It's true that each client is unique, but data standardization doesn't mean data sameness," Ruff said. "It means that we collect different data in the same way, so there is flexibility to collect very different data, but rigidity in the data collection process … With all of the relatively new privacy regulations, it's more important than ever to have one compliant practice for data collection."
Good Apple said it is also building proprietary AI tools to monitor brand safety, QA data feeds and ad operations. The requirements to meet GDPR standards and other subsequent privacy legislation have led to more documentation across the company's data operations and resulted in better reporting and analysis, noted Sturino.
Building taxonomy and data governance
Standardization starts with data governance to make sure marketing data is "usable," explained Leanne Smith, svp of business insights and data analytics of CMI Media Group, which specializes in the health field — an area with particularly stringent privacy regulations. For the last two years, CMI and Compas have been reviewing data attributes and nomenclature in order to align all the terminology with client needs. The agency recently rolled out 2024 standards that will classify media and creative in a standardized way to make sure campaign attributes are captured.
"Given the old saying of 'garbage in, garbage out,' marketers cannot afford to not adopt standards as more marketing decisions are being made based on the science vs. the art," Smith said.
Nik Hengel, vp of platform at Novus Media's data unit Localytics, agreed that agencies need to be tracking at the same level of detail they want to report against. "When we onboard, and even when we pitch, we have dedicated workstreams across planning, analytics and activation teams to make sure we are capturing all the necessary levels of detail, and we understand how we can harmonize within and amongst all channels."
Implementing across data operations
At Omnicom's Annalect, chief experience officer Clarissa Season has been developing a taxonomy builder tool for the last five years that is now standard practice for all clients. The tool is a core part of asset creation, especially in managing the AI-produced creative that has taxonomy automatically added. These could include client codes, product codes, audience, placement and name or size of the creative elements – and the fields all need to be standardized from a list of accepted answers, Season explained.
For example, for a buy via The Trade Desk, Season said, "we can use our taxonomy tool to help populate those in the correct taxonomy – and it will create variations of them. So you know if you're buying 500 different line item buys, you don't have to create 500 different lines."
This makes the data come out with the right taxonomy and speeds up the process that someone would otherwise do manually. Season mentioned there is a larger data operations practice across the organization, which employs hundreds of people to run audits, such as reviewing automated QA tools for discrepancies.
Without these systems in place, agencies simply lose accounts – which is often what Season hears from partners about why they are leaving their current agency. To have effective measurement, the data needs to be clean and optimized for media buying, Season contended.
"If I spend a million dollars for a client, I have to be able to show them that they got a million dollars in value. … If I can't do that, I've failed the very basics that my clients expect," Season added.
AI is useless without good data
With greater use of gen AI across marketing programs, agencies also need to step up their data practices in order to take advantage of the tools. As CMI's Smith mentioned, creating the standards allows the agency to use an AI bot to automate "rote tasks that are necessary when trafficking media. This automation allows our teams to spend more time on strategic asks from our clients, providing them more value."
While measurement has always been crucial to agencies, the challenge now is "managing the explosion of data" given the AI integrations, added Pradeep Chelpati, global chief technology officer at Code and Theory. Chelpati said this makes it imperative to revise and enrich data standards that everybody sticks to across data analytics and AI teams.
For Annalect, Season also pointed to the new Omni Assist virtual assistant built on gen AI. The AI tells team members insights on best performing campaigns, audiences and other optimizations – but without the correct taxonomy and clean data and dashboard, "those insights you get from generative AI will not be accurate or clean either," she explained. "They essentially will become unusable – it makes using generative AI almost pointless, because you can't really assess where to optimize."
Looking ahead, it will be vital to also work to standardize processes and taxonomy of an agency's data vendors and partners, which will present its own set of challenges, Season pointed out. As agencies use their data along with their data vendors' in a clean room environment, it will become even more necessary to establish wider industry standards and practices.
That, however, is still a work in progress.
Color by numbers
Being a CMO seems a lot less glamorous and a lot more pressure filled these days. That's according to a new study released by Medialink last week, called The Marketer's Forecast 2024, which showed CMOs are more worried about irrelevance and the economy than they have been in a while. — Michael Bürgi
Some of the study's findings of 400 marketing executives:
68% think they risk becoming "corporate figureheads," or someone with a leadership role but no power to create change
Three out of four (74%) are pessimistic about the growth prospects of their business in the year ahead — a troubling sign for an economy that feels shaky as it is
Because of those economic fears, 45% said they felt their company compromised core values to enable short-term wins
On the positive side, 80% trust the leaders of their company to get it to its future destination, which is an improvement over the prior two years (65% in 2022 and 71% in 2021)
91% of those surveyed agreed that CMOs have a meaningful impact on the pipeline of future revenue, giving them some control over their financial destiny
Takeoff & landing
UM landed one of the bigger multinational media accounts still up for grabs last week when it secured global media AOR for General Mills. The IPG agency will handle all strategy, planning, buying, analytics, performance and commerce efforts across at least 35 markets. The incumbent was GroupM's Mindshare.
WPP continued to pare down the list of agencies in its vast portfolio, merging two of its already-mashed-together agency groups (WundermanThompson and VMLY&R) into one agency, under just the brand VML. The holding company claims it's the largest agency in the world, at 30,000 staffers and it plans to be operational by January.
Out of home SSP Place Exchange expanded its partnership with Clear Channel, already up and running in North and Latin America, to enable direct programmatic buying of digital OOH inventory across Europe using CC's European ad platform LaunchPAD. Countries include the U.K., France, Belgium, Scandinavia and elsewhere.
The Mars Agency redesigned and updated its commerce marketing tech platform Marilyn to be able to evaluate full financial contribution being made in commerce investments to the bottom line of clients' businesses.
Tinuiti hired Tavo Castro to be its new head of strategic planning and leadership team member, coming over from GroupM's EssenceMediacom/OpenX, where he was executive director.
Direct quote
"I think we need to be cautious. There is an expectation that AI is superior to human intelligence, and it often is in terms of pure computational power. But in terms of what it can produce on a brief, it obviously isn't there yet. We're in such a nascent time time with this technology."

— Alex Hesz, chief strategy officer at Omnicom, speaking on an AI panel at Advertising Week New York.
Speed reading
Didn't make it to Advertising Week NY last week? Digiday's team has you covered with a series of stories on the main goings-on at the tentpole event.
Speaking of Advertising Week, Michael Bürgi chronicled a series of brand safety and standardization moves Omnicom Media Group made last week, in the fields of social media, programmatic, retail media and connected TV.
Digiday's research, headed by Julia Tabisz, uncovered some troubling stats for Twitter – sorry, X – showing that marketers are continuing to pull back from the unstable social platform under ownership from Elon Musk.
https://digiday.com/?p=522424
December 1, 2023 • 6 min read
It's hard to concisely capture the myriad ways ChatGPT and generative AI overall have shaped business culture and society in a single year.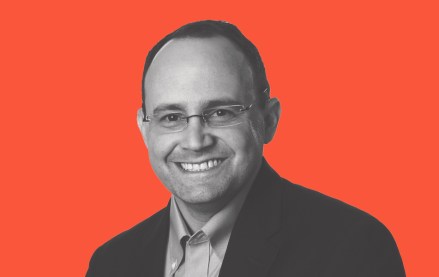 November 29, 2023 • 6 min read
McAfee's holiday shopping survey found 88% of U.S. consumers think hackers will use AI to "create compelling online scams."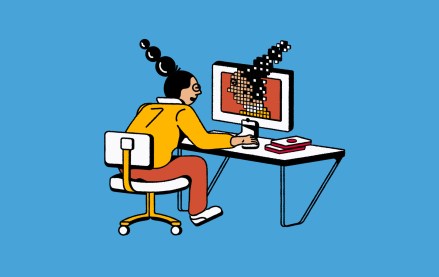 November 29, 2023 • 3 min read
Ad measurement firm Innovid's recent report on television insights revealed advertiser challenges around the growing gap between measuring media and optimizing campaigns across various services and platforms.