Marketing Briefing: Why marketers and brands like P&G are beefing up first-party data capabilities now
February 21, 2023 • 7 min read
•
•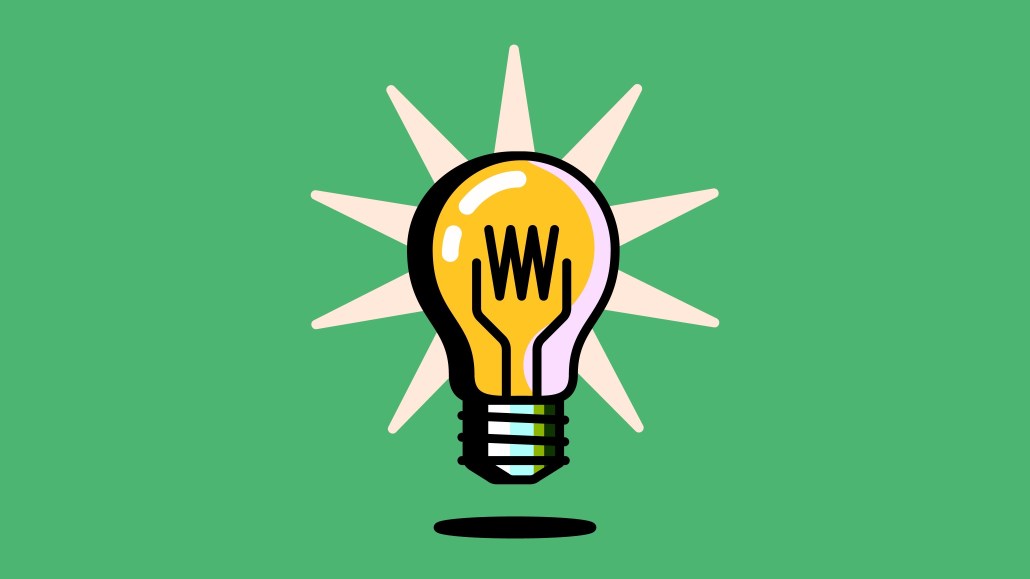 Ivy Liu
This Marketing Briefing covers the latest in marketing for Digiday+ members and is distributed over email every Tuesday at 10 a.m. ET. More from the series →
Marketers are exploring ways to bolster first-party data offerings by giving consumers something in return for their personal information. This move comes as the march toward the third-party cookie's crumble continues — despite Google's procrastination — and ongoing privacy shifts make it more difficult to serve people personalized ads.
Last week, during the ANA Media conference, Procter & Gamble Chief Brand Officer Marc Pritchard detailed how the Pampers brand's in-house agency is incentivizing soon-to-be parents to opt into its Pampers Club for information and rewards for their diaper purchases. The Pampers team created tools like the Pampers Due Date Calculator, which shows up when people find out they're pregnant and search online for when their baby might be due, as well as the Baby Name Generator.
"These interactions create value, which in turn, creates trust and willingness for parents to share data, and buy Pampers," said Pritchard in his prepared remarks. "With Pampers Club, we now have the ability to engage directly with 50% of all parents with babies in diapers."
Per Pritchard, the in-house media team for Pampers has "transformed their model by transparently collecting and leveraging first-party data provided by parents" which then creates a "one-to-one trusted relationship with parents from pregnancy through every stage of baby development."
P&G, typically a first-mover, isn't alone in its efforts to beef up first-party data capabilities and find efficiencies and more audience details. Marketers have been asking questions about first-party data capabilities over the last two years, more so in recent months as the ever-changing privacy landscape continues to disrupt targeting capabilities, according to agency execs.
"They're asking the questions," said Eric Beane, VMLY&R's Chief Analytics and Data Officer. "It's a conversation to see if there's value. Is there ROI for this? Does that ROI outweigh what you would see without that data? Is it short-term or long-term? Do you need to rush in or do you slow-roll your way to a plan?"
While marketers are asking the questions, investing in first-party data capabilities doesn't make sense for every brand. Certain categories, like consumer packaged goods, typically don't have as much data on their customers, so building out a one-to-one relationship leading up to the end of the third-party cookie is likely more important for them, according to agency execs.
The push to get more first-party data has to be about "more than a name and email address," explained Priyanka Goswami, evp of 1:1 and CX at independent agency No Fixed Address. Brands need to "figure out the role they can play in a consumers' life," Goswami said, adding that "there has to be a value exchange."
In addition to the types of tools that are key to Pampers' approach to first-party data, brands can also give consumers the opportunity to opt into "promotions, incentives, discounts, information, education, entertainment," said Natalie Gomez, director of integrated strategy at Zambezi, who added that "offering value comes in many shapes and forms."
Marketers are asking "how do we have this conversation with our customers to leverage this to understand what they might be willing to buy in the future [that will be of a] higher margin," said Kara Trivunovic, managing director of messaging at Epsilon. "Does the margin on this warrant this level of effort?"
"It's an investment," said Beane. "You don't just flip a switch, put a form on your website and you're done. There's a lot of additional infrastructure that has to be thought about."
Even if it is more of an investment that might not be right for every single brand, understanding first-party data now will benefit them once the third-party cookie does truly go away, according to agency execs.
"The ones doing it well are the ones planning now and have been for the last two years," said Beane. "Those clients that have been having the conversations even if they aren't totally acting are going to be in a better position than those who have been sitting on the sidelines waiting."
3 Questions with Noel Mack, chief brand officer at Gymshark
What's Gymshark's plan to maintain momentum in the post-New Year's Resolution time frame?
We're not Nike. We don't have the money they have to throw up [to] huge agencies, massive media spend and all that. So we have to be really efficient with the way we spend our dollars. One of the ways we found to do that is by inserting ourselves into a pre-existing cultural moment. At the start of the year, the amount of people who want to buy some new athletic wear, buys new gym wear and get themselves into the gym on their new routine, that's a big thing so it's a perfect time for us to insert ourselves into that broader global cultural conversation.
Potential economic downturn means shoppers may hold dollars closer. How does that impact Gymshark's strategy?
If we look back at 2022, there were signs that this was coming. After last year of Metaverse [and] things that [weren't] really that good but people were excited about it, [and] NFT because it didn't require that much value, can we be a genuinely useful brand? Can we be a thing that people invest their money in and it actually helps them in some tangible value? This year, it will be the year of simple but more messaging about what a genuinely useful brand Gymshark is. Not another e-comm thing that's popped up. Not under NFT. Not another "money for nothing," if you want to call it that.
Gymshark has built a cult following on TikTok and among influencers. How does that fit into its 2023 marketing strategy?
We're punching massively above our weight, over the Lululemons, Adidas, Nikes, Under Armour, brands that have been around for far longer than we have. The community thing that we're so well known for is a really interesting play because not only does it help us from a marketing metrics point of view, because our audience is so already invested in us, it's also a great feedback loop as well. In this in this ever-changing world of marketing where right now, people are really concerned about iOS changes and cookieless world and cost of CPMs rise and stuff like that, if you can build a brand in that world — a brand and a community — you are less affected by the waves on the ocean. Because the people [are] already on side with you, you just need to do right by them. — Kimeko McCoy
By the numbers
The 2023 State of the Amazon Seller Report released by platform Jungle Scout digs into key trends, challenges and opportunities that Amazon sellers are facing, from entrepreneurs to major brands. It turns out that TikTok showed a huge increase in advertising revenue among Amazon sellers year over year. In addition, 89% of Amazon sellers plan to be profitable before the end of this year, and the majority plan to expand their global footprint and diversify their marketing strategies in the following year.
Here are some key insights from the report:
41% of Amazon sellers use social media marketing to promote their products, up 15% from a year ago.
While Amazon sellers still favor Facebook and Instagram advertising (respectively, 67% and 49% of sellers who market on social media use these platforms), their popularity is down from a year ago.
31% of Amazon sellers using social media marketing use TikTok ads, up 65% year over year. These sellers' use of YouTube and Snapchat advertising also grew 86% and 41%, respectively, demonstrating growing demand for video content.
Nearly half of Amazon sellers (49%) plan to work with social media influencers to promote their products in 2023. — Julian Cannon
Quote of the week
"We can infer that a big part of why brands haven't pushed using the app [BeReal] and integrating it into their social strategy is due to the lack of monetization opportunity that we see on Instagram, TikTok, Facebook and Snapchat."
— Katelyn Winker, vp of client strategy and services at digital marketing agency Taylor & Pond, said of BeReal's relevance for brands targeting Gen Z.
What we've covered
https://digiday.com/?p=489710
October 3, 2023 • 2 min read
•
•
In episode four of the "Is This The Metaverse?" narrative podcast, Glossy international fashion reporter Zofia Zwiegliska spotlights the brand opportunity when it comes to fashion in the metaverse.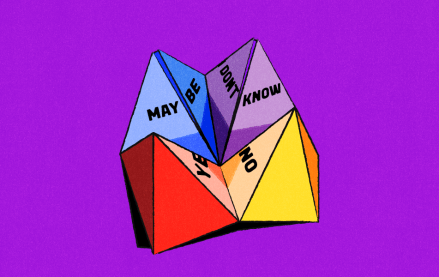 October 3, 2023 • 5 min read
•
•
Overall there's more due diligence from marketers when it comes to influencer marketing efforts now, according to marketers and agency execs, who say that there's been more rigor over the last year, and especially over the last six months.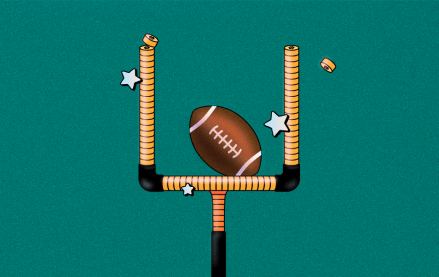 October 3, 2023 • 3 min read
•
•
The collaboration between the Los Angeles Rams and Snapchat goes back to 2020 as the Rams made became the first NFL team to conceive a Snapchat AR experience, affording fans the opportunity to virtually wear the team's recently unveiled uniform.