As more brands use generative AI to create social content, agencies are changing how they measure its success
October 26, 2023 • 4 min read
•
•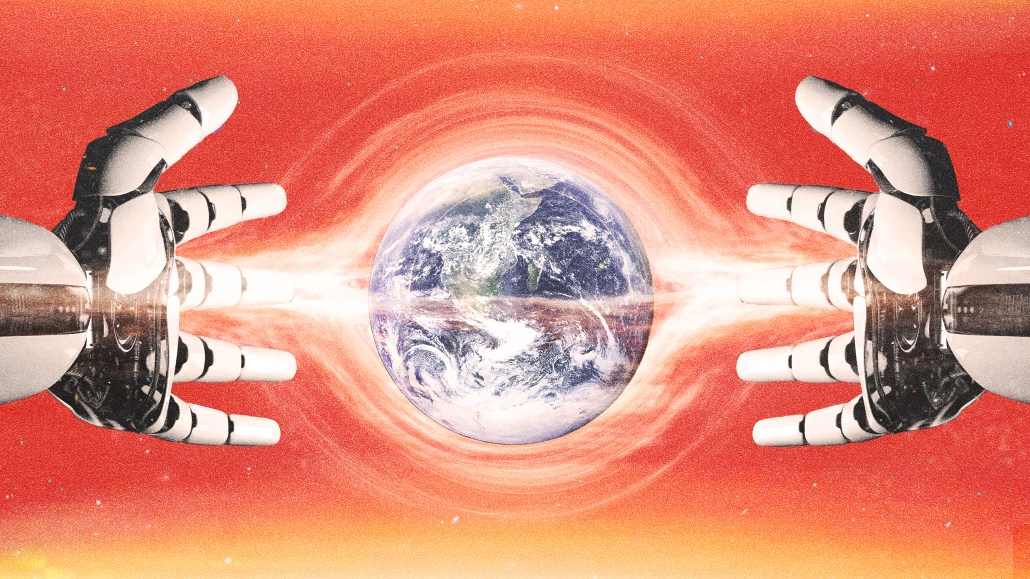 Ivy Liu
Some agencies and brands are measuring social media content differently — as they use generative AI in those social posts.
This process will likely become even more complicated as platforms and the content's stakeholders navigate using generative AI both in content creation and measurement.
Creator marketing platform CreatorIQ this month found that 66% of brands and agencies surveyed said creator-led content is driving more return on investment than traditional advertising. Additionally, 66% said they used AI over the past year, with 42% using it for social media captions and 36% for brainstorming.
This has led some stakeholders to branch out to take seriously brand lift and creator metrics. Earlier this week, CreatorIQ launched its Creator Intelligence Suite, an AI-driven measurement tool that tracks more than 9,000 brands, for brands and agencies. It uses brand models along with 450,000 social media posts from creators globally to build analyses that include metrics from earned media value to impressions.
"Advancing this measurement will help social-first DTC brands, agencies and the world's leading global brands better understand and take action upon the enormous impact that creators are having on their business performance," Igor Vaks, founder and CEO of CreatorIQ, said in a provided statement.
More data is not necessarily better
While people are using AI to create content on social, the content is also appearing on search ads and other dynamically-generated display media, noted Mark Sturino, vp of data and analytics at Good Apple. This can potentially drive more volume and variety in the data coming out — but that's not necessarily a good thing.
"While more data should have a positive impact for measurement, more data also means more problems in managing it," Sturino said. "Processes for tracking the variants made, where they went, and what the responses to them were will need to be tuned and likely automated to ensure accuracy."
Maggie Malek, North America president at agency Crispin Porter + Bogusky, agreed that ChatGPT and AI can "also be a prime example of what too much of a good thing can look like. … AI's ability to create time- and cost-saving shortcuts can also lead us to shortcut creativity and the nuances of audiences — which brings a risk of losing audience trust."
The measurement also depends on how and where in the creation process AI was used. "Unsupervised, dynamically-generated content will need in-situ monitoring to check against violating regulations as well protect brand reputations," Sturino explained.
This kind of monitoring isn't heavily used right now — but it will have to mature quickly as the need arises, he added. When AI content is used earlier in the pre-review process, agencies will need a more "robust" process to handle the rising volume. This means regulated industries that have stricter legal reviews, for instance, will find their current systems overwhelmed as content production multiplies.
The role of measurement
With or without AI, the point of measurement ultimately focuses on "cost, effectiveness and whether you've reached your KPIs," said Dan Gardner, cofounder of Code and Theory. Ultimately, the influx of AI content may change the types of metrics or the monitoring process, but it won't change the role of measurement to quantify impact of the media.
"Measurement [is as] important as it's always been and always will be," Gardner added. "How content is made and the quantity of content that is made is irrelevant to measurement."
Kirstin Barton, vp of content strategy for marketing transformation firm Fusion92, said the measurement process gets more challenging when having to "realign the way [they] define variables within content." The content production part is increasingly tied to the measurement strategy from the start, so AI-produced content needs to be optimized based on metrics to improve the content being created.
"AI-produced content is tied to the science of AI prompt writing," Barton explained. "Without clear documentation of the specific prompts used, our measurement approach quickly becomes flawed as we lose sight of what variables were considered when the content was created."
Confusion over ownership
From the influencer marketing perspective, using generative AI can be a great tool for creators — but it also has the potential to be the "biggest liability," said Ryan Detert, CEO of Influential.
There have been a lot of AI advancements, from creating images to video and songs. Yet as Detert noted, ownership of intellectual property is "murky" — making it unclear who ownership should be given to in many cases. For creators, it will also bring into question their profit-sharing with brands as they monetize that content.
"Is it the images and videos the data was trained on?" Detert asked. "Is it the person who used the AI generative software that compiled it? If a celebrity or logo is used, who needs to provide usage clearance?"
Other obstacles lie ahead for AI, too — from creator transparency and authenticity issues with using these tools to other privacy and misinformation problems. As Detert said, this ultimately brings the conversation back to creating industry standards with brands, creators and agencies to "understand the impact the technology has" on the measurements and processes that are still evolving.
https://digiday.com/?p=523367
December 1, 2023 • 6 min read
It's hard to concisely capture the myriad ways ChatGPT and generative AI overall have shaped business culture and society in a single year.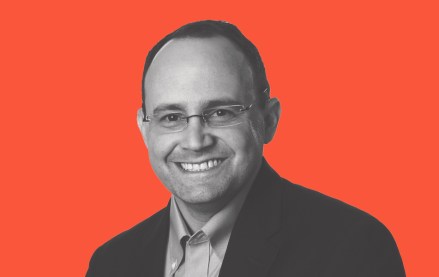 November 29, 2023 • 6 min read
McAfee's holiday shopping survey found 88% of U.S. consumers think hackers will use AI to "create compelling online scams."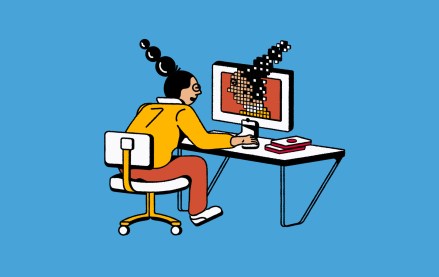 November 29, 2023 • 3 min read
Ad measurement firm Innovid's recent report on television insights revealed advertiser challenges around the growing gap between measuring media and optimizing campaigns across various services and platforms.