Influencer agency adopts brand lift metrics across campaigns to address measurement challenges
September 28, 2023 • 5 min read
•
•
Ivy Liu
Not to sound confusing, but influencer marketing agency Influencer is adopting a brand lift measurement solution in a move to demonstrate the value of employing influencers and creators, Digiday has learned. The move comes at a time when influencers are under more scrutiny than ever before, as the honeymoon phase with this form of marketing nears its end.
Through its partnership with data and measurement company ThisThat, Influencer will use brand lift metrics to measure the return on influencer marketing across all its major campaigns. Brand lift, as Influencer views it, is the measurable increase in consumer perception after a campaign – and these metrics illustrate the consumer interaction and improved brand awareness that can impact sales and revenue.
Many agencies continue to tackle measurement challenges that go beyond a brand's core metrics, whether it's evaluating a brand's inclusion, loyalty or business impact through influencers. As Ben Jeffries, CEO of Influencer, explained, the most common question from CMOs tends to be how they can measure success of an influencer campaign.
"But moreover, how can we make a measurement metric comparable to other marketing activations?" Jeffries added. "It's been basically the biggest blocker to influencer marketing spending increasing."
Measurement challenges
Measurement is still a top concern for two-thirds of marketers, per Linqia.
"We need to have that comparable metric so that brands feel more confident moving budget away from TV away from out-of-home and towards influencer marketing," Jeffries said. "So by being able to give them that direct comparable, we would hope that we would then give brands more confidence to be able to invest more deeply and influence marketing within their media plans."
Jeffries believes the answer is using brand lift metrics, and the company will absorb the cost of surveying consumers after they have been exposed to an influencer campaign in order to measure awareness, perception and impact. Jeffries declined to specify the expected cost, but said that the agency hammered out an agreement with partner ThisThat to reach a bulk rate to lessen costs.
"In its simplest form, I would describe advertising as something that has evolved, whilst measurement hasn't. So we're very much set out to evolve measurement," added Max Osborne, cofounder of ThisThat.
As part of the effort, the solution utilizes ThisThat's "three-dimensional" approach to campaign measurement, or a single holistic effort to look at effectiveness of content, targeting and distribution across various platforms. It's different from what Osborne calls the two-dimensional approach – the siloed way of measuring targeting and creative on an individual platform's own solution, be it Meta or TikTok.
With this 3D approach, hundreds of touchpoints across verticals, platforms and paid reach demonstrate the brand lift metrics more comprehensively. It may also be cheaper compared to the traditional solutions that often charge "quite a large fee," Osborne added. "We're effectively getting an apples-to-apples across the different touchpoints."
Strategy for different tiers
As the influencer marketing business matures, so have the agency strategies around which types of influencers to leverage for certain brands and campaign objectives. The measurement also varies depending on the type of influencer and campaign.
Razorfish has seen a growing appetite for working with smaller creators and social media users, as many brands already work with the top professional influencers. It's part of developing a balanced influencer marketing mix that expands the brand opportunities and increases diversity on social platforms, said Cristina Lawrence, evp of consumer and content experience at Razorfish.
Lawrence advises clients to partner with various influencers, from professionals that make their living as influencers to micro-influencers and creators that reach more niche communities and connect with certain brands.
"That [can include] a celebrity like, let's say a Kate Hudson, who we've worked with in past campaigns, all the way down to local influencers that really specialize with any particular type of industry or represent a very particular type of interest or community," she added.
There are also what Lawrence calls the "softer pieces" that are considered a secondary level of metrics, which include testimonials, advocacy and other partnerships that can lead to earned media placements. But it ultimately depends on the business goals or objectives of the campaign.
"We have to have a performance-driven mindset – because anything that is digital can be measured," Lawrence said. "So we need to be able to measure success and really identify what influence or partnerships are really working the hardest for us."
For instance, some business goals could include earned awareness, which counts organic views or engagement. With the growth of social commerce, now sales and click-through rates can also be attributed toward using influencers.
"Influencers are the new storefronts," Lawrence said.
AI-powered content
And as more influencers adopt generative AI, social media like TikTok and Instagram will continue growing with their AI-powered algorithms. This will make the measurement process even more important as the volume and personalization of content changes.
"Generative content is becoming a focus area for content creators and making a huge impact," said Tom Ajello, senior partner of experience, innovation and engineering at consultancy Lippincott. "My bet is the TikToks and Snaps actually double down here, making it more possible for average creators to [combine AI tools] quickly and seamlessly."
Lawrence agreed that the influx of AI tools will change the scale and fidelity of content moving forward. While there are still many unknowns, she anticipates creators experimenting with these tools to produce more content.
"I think that obviously it's going to be about scale and production volume," added Lawrence. "It's really going to help with the ability to create a copilot for creation."
https://digiday.com/?p=519665
December 1, 2023 • 6 min read
It's hard to concisely capture the myriad ways ChatGPT and generative AI overall have shaped business culture and society in a single year.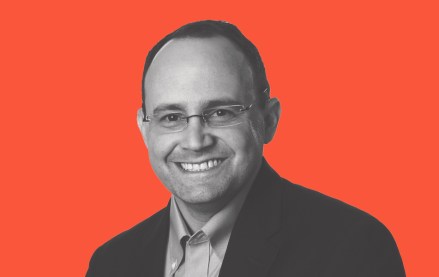 November 29, 2023 • 6 min read
McAfee's holiday shopping survey found 88% of U.S. consumers think hackers will use AI to "create compelling online scams."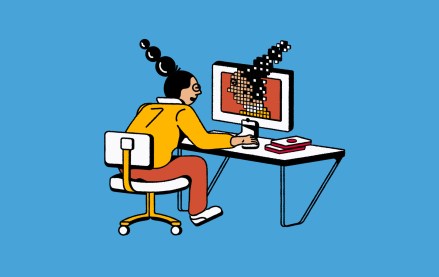 November 29, 2023 • 3 min read
Ad measurement firm Innovid's recent report on television insights revealed advertiser challenges around the growing gap between measuring media and optimizing campaigns across various services and platforms.