Marketing Briefing: Why BMW, Fender and Saint Laurent are hoping people will watch their short films — but some marketers are skeptical
May 16, 2023 • 6 min read
•
•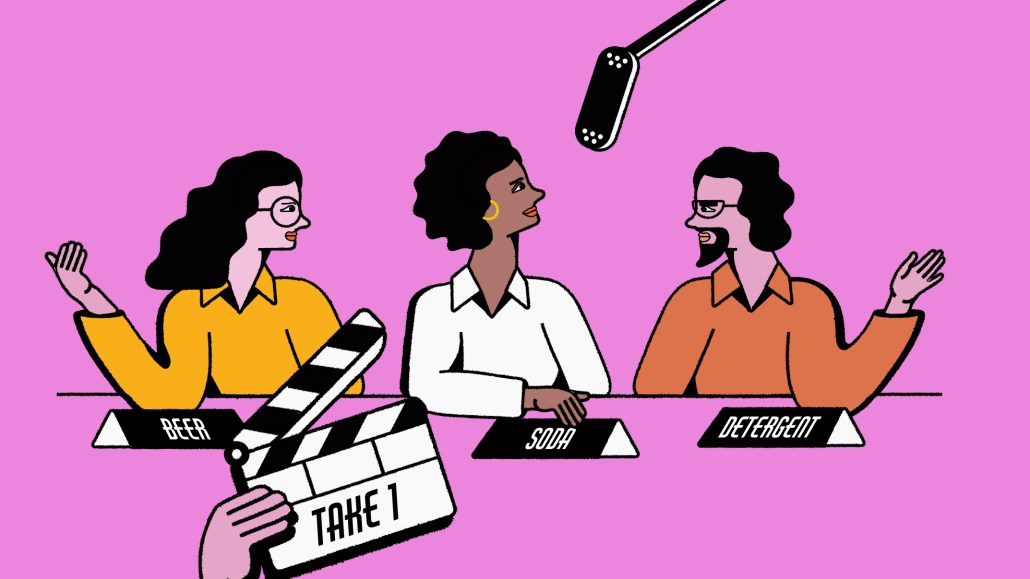 This Marketing Briefing covers the latest in marketing for Digiday+ members and is distributed over email every Tuesday at 10 a.m. ET. More from the series →
Every few years, marketers decide that instead of interrupting entertainment with traditional advertising they'd instead rather be the entertainment.
And it looks like marketers are once again shifting into that entertainment mode. The latest example of this comes in the form of short films: BMW and Saint Laurent have short films premiering at the Cannes Film Festival, and Fender will roll out its own short film this month.
"We're always about having some drama in our storytelling," said Stefan Ponikva, vp of brand experience at BMW, adding that the carmaker has a history of creating entertaining branded content via BMW Films for over two decades, reviving it in 2016 with "The Escape." "Seven years later, we are back. From now on, watch out!" Ponikva said.
BMW is using its new short film, "The Calm," and its premiere at the Cannes Film Festival to showcase a new theater screen feature for its BMW i7 Electric Sedan. Instead of a traditional screening in a theater, the carmaker has planned a red carpet around dozens of the cars where attendees could then watch the seven-minute film, which stars Uma Thurman and Pom Klementieff.
"The movie is not the same as the advertising," said Ponikva. "Pushing the car would use different marketing through the sales funnel. But for such a car, to transform and electrify the brand, this kind of storytelling is giving the answers to the people without paid media talking about it. It's not an ad. It's something for people in love with the film industry, the quality of movie imagery."
Fender, meanwhile, is using the short film approach to tout a new guitar, the Signature Fender Stratocaster, in partnership with rising musician Steve Lacy. "This idea of using a narrative-driven film to introduce a guitar and take people on an imaginative journey is a fresh approach for us," Alanna Strauss, svp of creative and content at Fender, said in an email.
"Narrative-driven storytelling allows brands to communicate not just what their offerings are, but what they mean to their audience," Strauss said of brands utilizing short films in their marketing. "By sharing compelling stories, brands capture attention, foster community and build their brand identity. Ultimately, it's about connecting with people through the universal appeal of a good story and establishing a stronger relationship with the audience."
It's no surprise that marketers are looking for ways to get people to care about their brand messages. With more ad-free streaming platforms, more ad blocking and more consumers moving away from linear TV, marketers need to make content that will actually get people to tune in — which is where short films can come in.
"Short films give the freedom to tell deeper stories without having to slap a logo on the end," said Kris Dangla, director of operations and production at creative shop Little Hands of Stone. "And now that fewer people are watching traditional TV, we don't have to stick to 30-second formats, so celebs can say yes to corporate partnerships and feel good about it. Streaming content from anywhere on any device, anytime, means these branded short films are just as easy to put in your 'TV' rotation as your favorite Netflix, HBO or Prime Video show. And if the branded films are good enough, they get treated like shows themselves."
But leaning on short films or other entertainment options is not a new approach, nor is it one that has necessarily proven effective for marketers, as some in the industry have speculated.
"When BMW launched their original film series it was truly disruptive," said Rob Schwartzman, chair of TBWA NY Group. "We simply had not seen a brand do that before. So it worked. Here we are 23 years later and launching a brand short film is no big deal."
Schwartzman continued, "What makes this media work now is the quality of the content. So unless the film is as good, relevant and captivating as Apple's recent [short film] 'Underdogs,' it seems a short brand film is an expensive exercise in brand vanity."
3 Questions with Ben Yahalom, president of True Classic, a DTC menswear brand based in L.A.
Why does True Classic continue to spend big with Meta, given saturation, rising CPMs and muddied targeting capabilities?
To put it simply, wherever performance goes, budgets flow. We have tested them all. We are still active on TikTok, YouTube, Google, Meta, podcasts, TV, direct mail, and we have a bunch of different measurement tools to help us with that — one of which is really helpful in this day and age, which is a simple survey. We look at [all measurement tools] as much as we can. But there's one thing that doesn't lie, which is your consumer. That survey has a really near and dear place in my heart. That's one of the sources of real attribution we give credit to.
What else is a priority besides Meta?
We balance the budgets accordingly. Sometimes we see pockets of opportunity. TikTok and YouTube, I'm actually very bullish on. They do burn through creative very quickly. It's almost like this content monster. You just need to crunch creative. You almost can't produce fast enough to satisfy the machine's needs. When we have a successful creative [asset], we'll scale it. We'll scale it as far as we can, up until the point where it might not work anymore so we get going to the next thing.
What does that mean for your marketing mix?
I don't look at it as a marketing mix. I look at it like, 'Let's maximize the efficient scale available on every given channel knowing that every channel has a certain audience, converts at a certain rate and the CPMs are at a certain point, people are only so likely to click and all of that stuff.' [It's] just maximize the spend on that channel up until the point where the incremental dollar just doesn't make any more sense to spend there. Then, we move onto the next channel. — Kimeko McCoy
By the numbers
For the last few years, digital video has gotten a bigger piece of the advertising pie, as advertisers look to keep up with the cord-cutting trend. In fact, recent research from digital marketing agency Adtaxi revealed that over half of TV viewing is done digitally, with an estimated one in five adults getting all their television content digitally. Find more details from the report below:
42% of adults turn to streaming services before cable (31%) and broadcast (11%).
When it comes to advertising on streaming services, nearly half of Americans (48%) respond to the ads they see.
When asked if consumers were willing to switch from paid ad-free subscriptions to free ad-supported versions, 6 in 10 (60%) said they were likely to switch, while 1 in 5 (22%) said they were very likely to switch. — Kimeko McCoy
Quote of the week
"If he [Musk] wanted to still have the ultimate power, he wouldn't have brought Linda on as CEO because she's not a figurehead … she's a giant in our industry, and she'll exert her power as such."
— said Lori Hall, co-founder and head of creative at multicultural marketing agency Pop'N Creative (who also previously worked with Yaccarino) when asked about Elon Musk's appointment of Yaccarino as Twitter's new CEO
What we've covered
https://digiday.com/?p=503676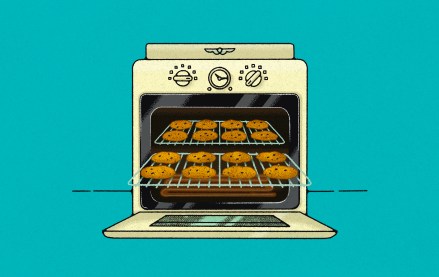 December 11, 2023 • 1 min read
Digiday Programmatic Marketing Summit attendees speak out on why they rate the overall industry's post-cookie readiness so low and what it'll take to raise it.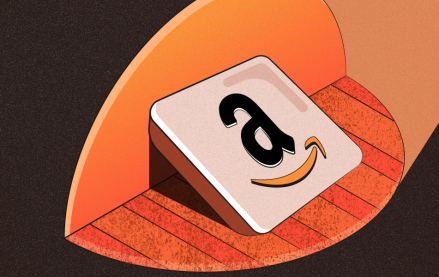 December 11, 2023 • 4 min read
Retail advertising is poised to have its moment, and brands and retailers are upping their marketing spend on Amazon and making the channel a more important part of their holiday plans this year.
December 8, 2023 • 3 min read
For Atlas Creative, expanding into Roblox is not solely a play to scale up. The company believes there are concrete benefits that will come with having a hand in multiple metaverse platforms.