Fashion brands still succumbing to the high-priced artsy film
October 3, 2017 • 4 min read
•
•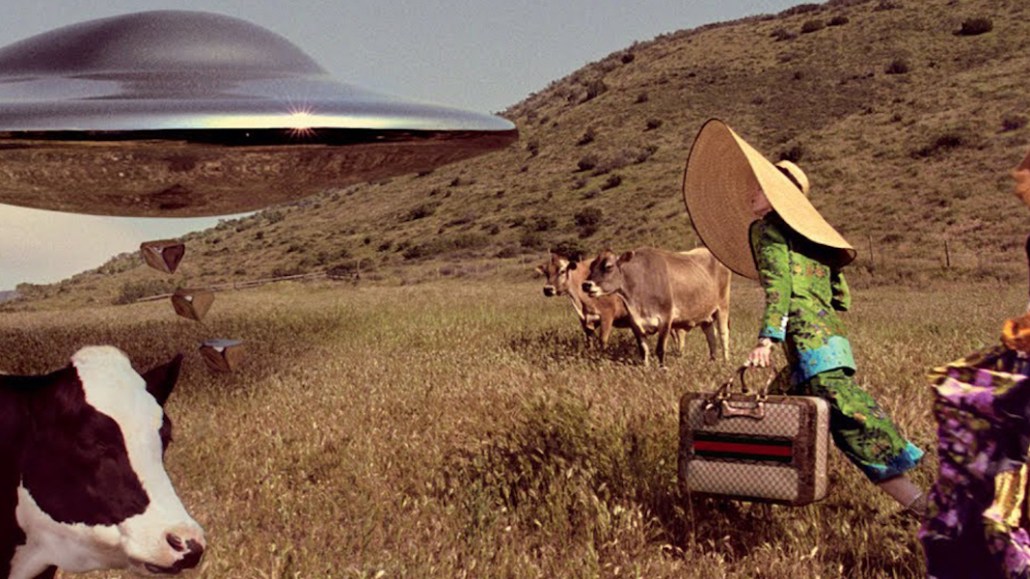 Fashion brands continue to blow money on artsy short films that have little to no payoff.
Luxury brands, in particular, have shown an increasing fondness for the medium in the last few years. To wit, the last 12 months have seen film debuts by brands including Gucci, Kenzo, Miu Miu, Gareth Pugh and Louis Vuitton.
Spending between $500,000 and $1 million on production that takes anywhere from one to four months, these films usually feature multiple locations, numerous celebrities and models, a big-name director and complicated visual effects.
That's a significant investment for an endeavor that offers pretty vague results.
Views are typically modest at best; usually posted on YouTube and embedded onto the brand's respective websites, their average reach is in the mid-to-low thousands.
Kenzo scored a rare 9 million views last August for "My Mutant Brain," ostensibly an advertisement for its Kenzo World perfume. In the short, actress Margaret Qualley dances around wildly in a decadent hotel for three full minutes before the perfume is even mentioned.
The latest Gucci video — shot by the famed director Glen Luchford for the brand's fall/winter 2017 campaign — comes in far behind that, with 927,000 views. Although it's alluring for its old-school, "Star Trek"-inspired ambiance, it's not necessarily a driver-to-purchase.
"I loved [the Gucci] video, but the products came off costume-y, rather than current," said one department store buyer, speaking under the condition of anonymity. "I've never seen a customer in the store looking for something they saw in one of these films." The retailer hasn't increased internal spend on featured products, either, she said.
The other videos released this year trailed far behind in terms of popularity: Louis Vuitton's has 277,000 views, Gareth Pugh's has 50,000, and Miu Miu's has 6,500.
Though they range in length — usually between one and 10 minutes — most of these films share an eccentric, artful vibe that's less about blatant consumerism than your average commercial. Themes this year have included alien invasions (Gucci), disfigured bodies (Gareth Pugh) and tree-inspired dance moves (Kenzo).
When Kenzo debuted another film directed by Natasha Lyonne earlier this month, titled "Cabiria, Charity, Chastity," its cast — including Maya Rudolph, Macaulay Culkin, and Fred Armisen — proved far more memorable than the clothes themselves. They were also the central discussion point in all press.
Videos meant to tell a larger story around one elusive item, like perfume — as with the first Kenzo short — may have more resonance for shoppers. "That film was so cool and actually made me want to buy the perfume," said Casey Kohlberg, a freelance filmmaker who has worked on fashion projects.
"In this case, films can offer a more lasting imprint for a product that would otherwise just be another glass bottle on a screen," added the aforementioned buyer. "When the focus is on one item, it helps that item stand out."
But according to Tim Nolan, the chief creative officer at Carrot, the Vice digital agency, these films on the whole are worthwhile, giving brands an outlet for telling their story off the runway. Interpreting that story from a runway show alone can be difficult, he argued, given the audience is left to piece together the sometimes vague relation of a soundtrack, a stage design and a collection.
"It allows the brand to tell their story in the consumer's actual neighborhood," he said — and in a way, that's likely to be more memorable than, say, within one of many editorial spreads or posts on social media. "Film, if used correctly, can be so lifelike and more interactive to the viewer than photography," agreed Kohlberg.
While all of that may be true, neither memorability nor the accessibility of the medium necessarily translates to sales. Just because a customer's brand recognition increases doesn't mean they can afford it, for instance — and in many of these films, it's unclear what they should be shopping for, anyway.
But as creative director Roxana Zegan pointed out, runway shows don't make money, either. "You can't reduce creativity to a marketing proposition," she said. "If everything is bent on return on investment, we're going to live in a really boring world."
She argued that brands should do a better job of using opportunities like films to support younger artists (and more diverse ones, at that), instead of the so-called "Wes Andersons of the world."
Leaning too much on influencers — as Louis Vuitton did recently, in a film featuring Jaden Smith — can also feel gratuitous. "In that case, it's just noise and visual pollution," said Zegan.
https://digiday.com/?p=256816
December 8, 2023 • 3 min read
For Atlas Creative, expanding into Roblox is not solely a play to scale up. The company believes there are concrete benefits that will come with having a hand in multiple metaverse platforms.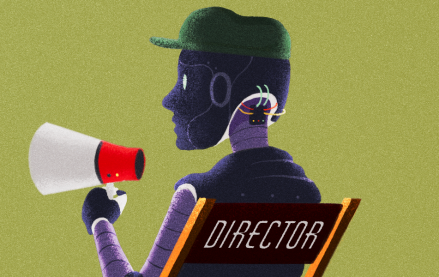 December 8, 2023 • 5 min read
Since ChatGPT became a breakout hit, the names of numerous AI companies and products have entered the cultural vernacular.
December 8, 2023 • 4 min read
Even as linear TV ad spend declines, 23andMe is reinvesting in the channel to boost brand awareness.