Pitch deck: How TikTok is courting advertisers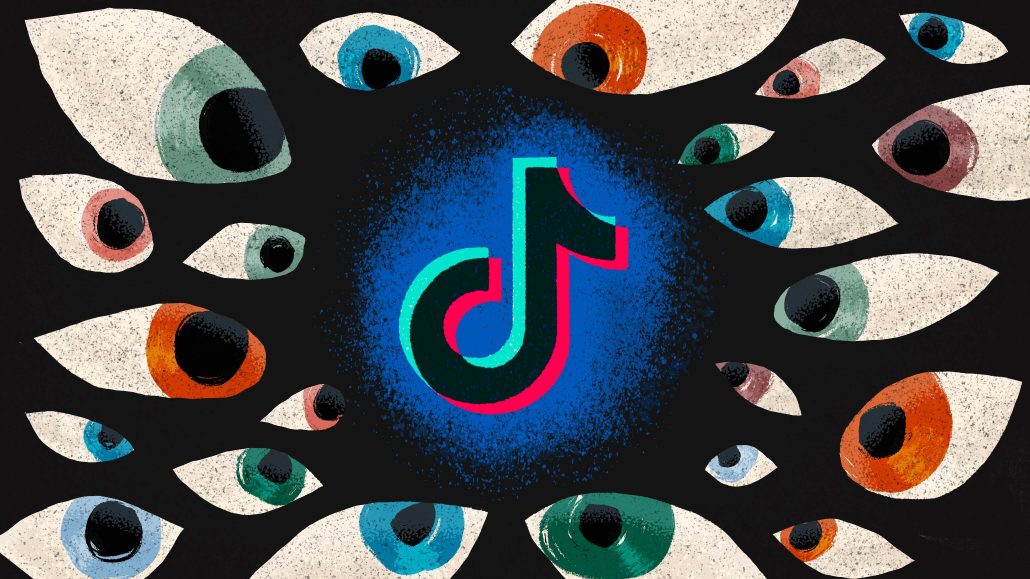 Ivy Liu
This article is part of an ongoing series for Digiday+ members to gain access to how platforms and brands are pitching advertisers. More from the series →
TikTok has been courting advertisers at scale as it looks to further solidify its presence in the U.S.
While TikTok's long-term existence is in the crosshairs of the U.S. Congress, TikTok is pursuing clients with competitively priced ad offerings to win over marketers as it brands itself as Gen Z's top platform.
The first public glimpse into its new advertiser offerings came at TikTok's invite-only event at NewFronts on May 5. The short-form video app announced the launch of its new product, Pulse Premiere, which aims to provide marketers with more "control and predictability to place their ads directly after content from premium publishers on TikTok's For You feed." This is an expansion to TikTok Pulse, its first advertising solution that was launched last year.
Following this, the platform also announced a new TikTok World Hub and TikTok Fundamentals at its annual TikTok World event on May 9. The first is a hub of best practices while the latter is an actionable framework, to help brands get the most out of their TikTok campaigns.
But it's also playing up to clients its 2023 TikTok Creative Exchange (TTCX), according to a pitch deck shared with Digiday.
TikTok's new pitch
The TTCX program, which has been around for the past 18 months, is a marketplace that connects advertisers with TikTok's growing list of creative agencies to produce TikTok ads.
The program might've been hinted at during TikTok's invite-only Creative Partner Days in New York (Feb. 8) and Los Angeles (March 28), where platform executives teased a new pricing and packaging model as well as different types of incentives for agencies and partners, but didn't provide full details.
TTCX, as outlined in the pitch deck, gives a revealing look at how TikTok is courting its advertisers. In its bid to seemingly win over ad dollars from other platforms, TikTok pitched itself as "redefining how products and services are being discovered and purchased." Access to those tools cost at least $20,000 to $35,000, according to the pitch deck.
Scroll through the pitch on TTCX:
According to the deck, there are two available packages: basic and standard, for TikTok's in-feed formats.
The basic package, which costs a minimum $20,000 spend provides marketers with four creatives (one concept, four unique videos). These can be turned around in 20 business days for Net New (a video from scratch), or 10 business days for remix (existing videos re-edited into native TikTok ads).
An "enhanced ad buy" — for a minimum of $35,000 — entitles advertisers to eight creatives (two concepts plus four unique videos), with the same turnaround times as the cheaper package.
The small print noted that advertisers that don't meet the minimum campaign spend requirements will be charged the "TTCX Affiliate Media Services" fee via an invoice, but did not spell out how much that would be.
Those prices provide advertisers with greater flexibility in budget, deliverables and timing, said Lindsey Gamble, associate director of influencer at Mavrck, who reviewed the pitch deck after Digiday shared it.
"As TikTok is a valuable advertising channel for both small businesses and household brands, having more options allows advertisers to choose the best packages that work for them and support their desired results," Gamble said. "The slightly faster turnaround times are also appealing, as marketers often need to react quickly and launch campaigns to capitalize on timely moments and trends."
How TikTok is marketing itself:
TikTok has certainly been on a journey when it comes to winning over marketers, as until last year it didn't have a solid advertising solution in place. And it makes sense. Even though the platform has grown really fast, it's still rather young compared to its peers like Meta or YouTube. And while the short-form app is wildly popular with Gen Z, most brands have only been willing to part with experimental budgets as they figure out how they can exist in an authentic way on the app.
Benoit Vatere, founder and CEO of Mammoth Media noted that TikTok is ramping up efforts to seek ad dollars. "The level of communication we get is non-stop," he said. "Messages on a daily basis to offer new bundles, new packages, new features and new ways to spend money."
And he's right. One U.S.-based marketer, who exchanged anonymity for candor, told Digiday that the one pager he received last September was geared toward getting new advertisers on board.
Back then, marketers could purchase either a net new or remixed package.
The net new option entitled advertisers to eight videos (two concepts/hero and four variations), up to two creators/actors and one round of post-production edits with no reshoot — all with a 28 day turnaround time, said the marketer.
Those who signed up to TikTok's remixed package received the same eight videos, but with three rounds of edits within a 14-day turnaround time.
The catch: new advertisers had to spend at least $25,000 while existing advertisers had to have spent at least $35,000 on their last TTCX project.
These were then tweaked toward the end of last year, with a newer package that was available through the end of 2022. That offering provided advertisers with eight video assets at no production cost, for a minimum spend of $25,000, the marketer added.
The numbers
But TikTok's latest deck further cemented the platform as an entertainment app, calling it the "video platform for everyone." The deck even claimed that the app has one billion global monthly users and achieves 6 trillion video views per month, citing internal data.
TikTok's pitch on user stats:
By comparison, Meta said around 3.8 billion people use at least one of its apps per month, while Facebook's daily active users sits at 2.04 billion, on its Q1 2023 earnings call.
And these figures show that the app has experienced exponential growth. Back in January 2019, Digiday received a pitch deck that had been sent to a large advertising agency in Europe. At the time, TikTok claimed to have 800 million daily active users. Similarly, Digiday saw another pitch deck in February 2019 which the entertainment platform had sent to U.S. agencies, claiming that the app had 26.5 million monthly active users, and the app was opened, on average, eight times per day for a total of 46 minutes.
And then comes the fight for watch time. TikTok's April 2023 deck also stated that it's the most watched platform compared to its peers. Consumers spent 118 minutes per day on TikTok, compared to 75 minutes on YouTube and 52 minutes on Facebook, per its Data.ai sourced data from June 2021. Further down the list were Twitch (33 minutes), Instagram (31 minutes), Snapchat (22 minutes) and Twitter (17 minutes).
These watch times are only increasing in TikTok's favor. According to updated global data from data.ai, users spend an average of 23 hours, 28 minutes on TikTok per month on android phones, compared to 23 hours and nine minutes on YouTube and 19 hours and 43 minutes on Facebook.
TikTok did not immediately respond to Digiday's request for comment.
Want to discuss this with our editors and members? Join here, or log in here if you're already a member.
https://digiday.com/?p=503468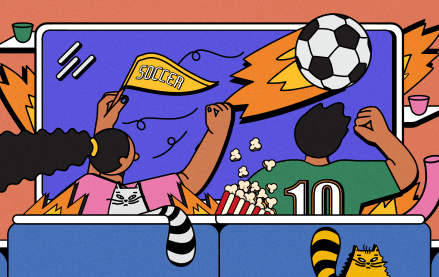 December 1, 2023 • 4 min read
Even if a game isn't make or break, sports leagues and brands want fans to be paying attention — and they're hopeful new strategies will get it.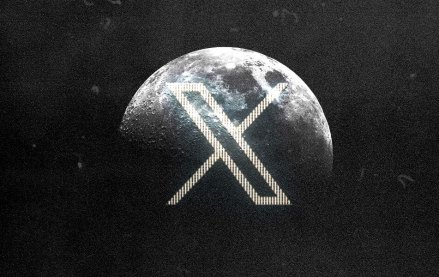 November 30, 2023 • 4 min read
In the packed DealBook conference in New York yesterday, owner Elon Musk bluntly told them to shove it.
November 30, 2023 • 2 min read
WorkTok, or CareerTok, is in full force. Combined, those hashtags on TikTok have over four billion views and it is benefiting Gen Z.