Marketing Briefing: 'Jingles just work': Why marketers are tapping celebs like Doja Cat, Pusha T and Charlie Day for songs
March 29, 2022 • 6 min read
This Marketing Briefing covers the latest in marketing for Digiday+ members and is distributed over email every Tuesday at 10 a.m. ET. More from the series →
If you follow Doja Cat on TikTok (or were scrolling your For You Page) you likely saw a post earlier this month where she let fans know she'd written a jingle for Taco Bell, ending the video with, "Shhh, I know it's bad." That video garnered 18.4 million views. The next day, Doja Cat posted the Taco Bell jingle – about the chain's Mexican pizza — on TikTok; that video has since racked up 31.6 million views.
Doja Cat and Taco Bell aren't alone in rolling out a new celebrity-made jingle. Mountain Dew recently tapped Charlie Day to write a song about being thirsty and, of course, drinking a Mountain Dew to quench said thirst. Meanwhile, Arby's hired Pusha T to write a "diss track" about Filet-o-Fish to tout Arby's fish sandwich. Marketers and agency execs see the recent rise in partnerships with celebs to create jingles or songs as a way for brands to tap into audio branding as well as a recognition that "sound-on" advertising is making a comeback, particularly on TikTok.
"There are so many signals trending around voice," said Rosa Cubas, social strategy director at Gut. "Naturally, this causes brands to evolve how they use sound to drive significant and memorable associations. Often, we see 'organic' music or jingles, like Doja Cat for Taco Bell, as an output of this strategy — and it works!"
Cubas continued: "I like to think of sound-on or music-forward content achieving three things: Recognition (audio branding), relevance (opportunity for inclusion), and a welcome reflection of the consumer (via desires and value). That said, it wouldn't surprise me if several brands refresh their actual jingles with culturally-relevant voices in upcoming campaigns soon."
The opportunity for audio branding via songs or jingles has also increased with social media platforms, especially TikTok, which has songs new and old to the top of the charts (Patsy Cline's "Crazy" is currently trending on the platform) so often that publications now write round ups of trending songs on the platform. "Today there are more opportunities, not just for TVC spots but for richer stories to unfold across multiple media outlets and online platforms," said Christopher McLallen, head of integrated production at Via. "The ability to tell a transmedia story is enticing and exciting for everyone involved."
While jingles have never gone out of fashion — Liberty Mutual and Empire are two catchy jingles that still air today though there had been initial disdain for them from some in the marketing community. Given the meta marketing landscape of today, where making fun of marketing tactics can often be a marketing tactic in and of itself (see: Jaja Tequila) some marketers and agency execs believe that disdain has dwindled.
"There was a time when advertising creatives cringed when asked to consider a jingle," said Steve Diamond, chief creative officer at Rain the Growth Agency. "It was second only to 'make the logo bigger' as the most derided request a client could make. Audio branding gets talked about a lot now. I don't think the power of it ever waned. Instead, we've just lost our aversion to it."
Even if that aversion persists the catchy audio of a jingle can stick in someone's mind regardless of how they feel about said jingle, which makes it more appealing for some marketers. "Jingles just work," said Danny Gonzalez, executive creative director at Goodby Silverstein and Partners in New York, who created the Liberty Mutual jingle with his partner David Suarez.
Gonzalez continued: "There's no reason why I should still remember that I can have 'pizza in the morning, pizza in the evening, pizza at supper time.' And as a responsible parent, I disagree with the claim that 'when pizza's on a bagel, you can eat pizza anytime.' But I still remember it, and sing it, and am thinking about buying some Bagel Bites right now. So, say what you will about jingles. I will continue to applaud them with hands covered in the grease of delicious bagel pizzas I just had for breakfast."
3 Questions With Sparks & Honey CMO Kristin Molinari-Cohen
Sparks & Honey is a cultural intelligence consultancy. Tell us how you guys are thinking about culture at the moment, given things move so quickly?
In the last two years, people now are truly understanding what accelerated change in the market looks like. It's been dramatic, the shifts that I've seen. We're looking at cultural shifts in the market, trends, if you will. We've seen crazy acceleration of some of those trends that we have been tracking over a long course of time, and then deceleration of plenty of them. So many new types of clients are coming to us and asking for help in a lot of different ways. They're realizing that culture, because it's moving 24/7, is something that they need to be considering on an ongoing basis.
How do you define culture and how is it used in today's marketing landscape?
We talk about it as a kind of a network of ideas and beliefs and behaviors of any kind of — essentially — [a] manifestation of human achievement. It's everything. And we are challenged with that a lot, because there's pop culture, [and] there's multicultural references. It's really about everything around human behavior that we use as the basis for culture. And for us, it's adding bias into our system as opposed to taking it out. We take that pretty seriously because you can't understand culture if you aren't thinking about things from a diverse perspective.
Culture is incredibly finicky and today's generation is quick to call out anything that doesn't nail it. How do you talk to your clients about approaching that?
This is often a place that we start with clients, which is they need an outside in perspective. Often, it's very easy over time to start to become very insular and just look at what's happening internally in our organizations, or making decisions based on things like sales data, which we know obviously shouldn't be a sole indicator of where obviously things are going. And it's really about understanding more broadly, where they sit within culture, what are the conversations that are happening around them, and what are the potential disruptors to their business? — Kimeko McCoy
By the numbers
In today's talent market, companies have spent the last year beefing up employee perks, from flexible work environments to better paid family leave. Still, those efforts are deemed inadequate, "failing to make any real impact on gender equality in the workplace," according to previous Digiday reporting. Looking at it by the numbers, new research from UK-based fertility specialist company, Family Fertility, shows that 3 in 5 UK employees are unsatisfied with their company's parental leave policy. More key findings from the report below:
1 in 6 parents felt their career opportunities reduced after simply requesting parental leave.
23% of employees who responded to the survey said that the stress of work affected their ability to have children.
45% of respondents want more flexible working hours for an improved parental leave policy. — Kimeko McCoy
Quote of the week
"We continue to see the market respond to big speeches from marketing leaders, but the reality is the industry is dividing into two: enterprise and mid-to-long-tail [advertisers]."
— Wayne Blodwell, CEO of consultancy service TPA Digital, on true transparency in programmatic advertising and why it's a ways off.
What we've covered
https://digiday.com/?p=443045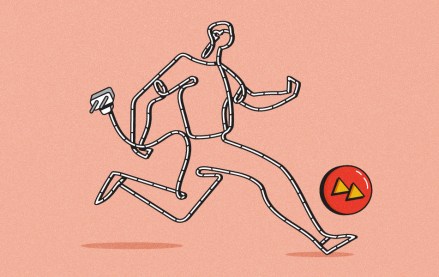 September 22, 2023 • 4 min read
Women's sports are having a moment. Brands, media companies and agencies are looking to get in on the action.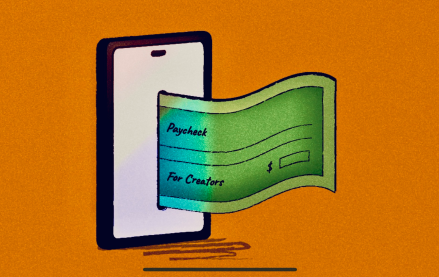 September 22, 2023 • 6 min read
The Hollywood strikes were supposed to be a game changer for many of them, but the situation hasn't quite lived up to the hype.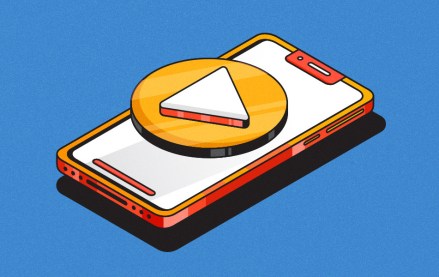 September 22, 2023 • 5 min read
Given the rise of short-form video, agencies that focus on the format, rather than specific platform expertise, will reap the rewards.