'Paid leave is too important to be relegated to a perk in talent wars': Agencies aim to reshape shared parental leave policies
May 25, 2021 • 5 min read
•
•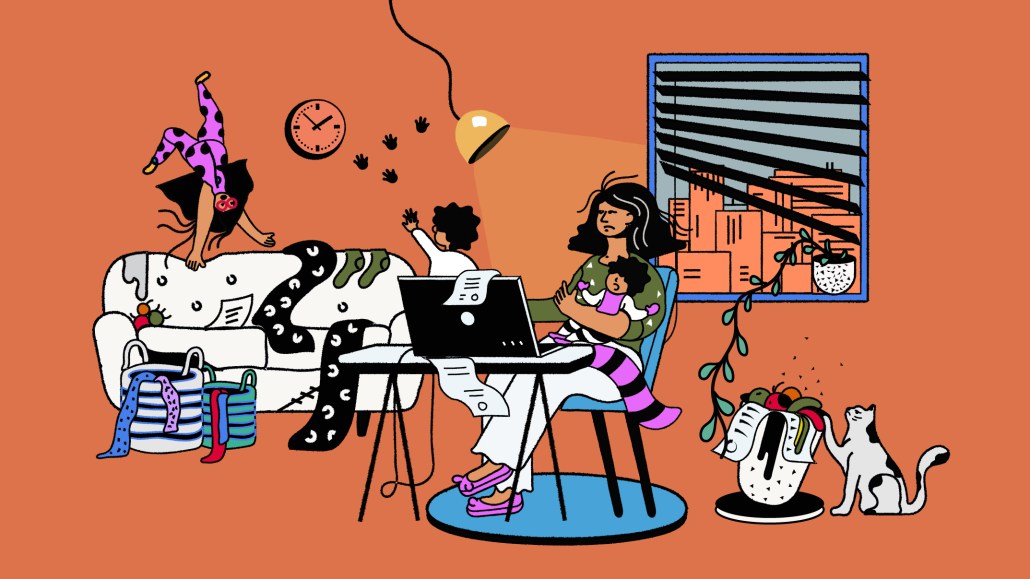 Ivy Liu
Company policies to give parental leave for all genders are uncommon — but those that do exist are failing to make any real impact on gender equality in the workplace, according to some business leaders who spoke to Digiday.
In the U.K. campaigners have called for a complete overhaul of the SPL (shared parental leave) system and agency leaders agree: it's time to advance the narrative independently of legislation and government support.
"[SPL is] a wonderful thing that just doesn't work most of the time," said Dan Cullen-Shute, CEO of independent agency Creature London. "When we get to genuine equality between what people are paid and how they're being supported, then it becomes a no-brainer."
SPL in the U.K. allows both new parents to share a year of leave at a set government rate of around £152 ($215) a week. But it has been heavily criticized for all its complex requirements, including cross-company communication among the primary caregivers' respective HR departments. Only 4% of qualifying families have taken up the offer, while many others find it financially unviable, according to charity Maternity Action.
In Norway, it's a different story. Here the majority of parents share parental leave, with both entitled to a combined 49 weeks fully paid leave, and 15 weeks of this allocated to each parent individually. Kim Ydse Krogstad, country manager of Norwegian media agency group North Alliance, has taken two rounds of 10-week-long SPL alongside his wife, a newspaper editor.
"The most important driver for the increased uptake of SPL in Norway is clear legislation defining a minimum share for the father. Also, companies should cover the difference up to full pay," he said.
But many believe the U.K. version is in desperate need of an overhaul. Creature's Cullen-Shute wanted to take SPL following the birth of his son in 2015, but being the higher wage earner meant it wasn't viable.
The agency has since enhanced its SPL so employees who have worked there more than a year can take 13 weeks full pay before reverting to statutory, and those with four years service can access 26 weeks full pay — on par with its maternity leave. It's a new policy, and uptake has been low, which Cullen-Shute attributes to the complexity of SPL, and the concept needing a "rebrand" for it to make more sense to employees. Employers should also raise awareness of what's offered to increase uptake, he added.
That's why he advocates for all new parents to receive the same leave regardless of gender and perceived status as a primary or secondary carer, which Creature is working on.
Such a system is already in place at companies like insurer Aviva, which offers six months full pay to all parents, with 84% of new fathers taking this up. Netflix, Twitter and Facebook also offer equal parental leave, at 52, 22, and 17 weeks paid leave respectively.
Others believe that offering an equal parental leave policy won't be enough to shake prevailing cultural norms around men and women's roles. "It doesn't change years of expectations. More thought needs to be given to societal change so decisions can be taken collectively among partners, versus leaning on policies," said Hannah Johnson, managing director of creative agency Blue State, who recently returned from a 10-week paid maternity leave, with her self-employed husband taking over until the baby turned nine months old.
That's why it's just as important for agencies to normalize parental leave return on a part-time basis without a dip in seniority, argues Annabel Mackie, managing partner at M&C Saatchi. The agency offers 20 weeks maternity leave at full pay, a paternity package of two weeks at full pay and a four day week for the next 18 weeks at full pay, as well as statutory SPL — uptake of which is low, compared with the paternity package, Mackie said, without providing exact figures.
"I felt this acutely when I came back from having my first child as a senior account director," said Mackie. "I ran a large team of women in their 20s, and I wanted to show them I could do my job part-time and flexibly. I've since worked four-day and three-day weeks, from home and in the office, and I'm now a managing partner. Those women who worked underneath me could see that. Are there enough dads that have done the same?"
In the U.S., a growing number of agencies are seeing the value in matching maternity and paternity leave, despite the lack of nationally legislated paid parental leave.
In January, Georgia-based independent agency Fitzco introduced 12 weeks of fully paid maternity and paternity leave, after its buyback from IPG last year. "Taking my full leave was not only important to me — I wanted to help set a precedent for future parents at Fitzco. I was later gratified to hear this did help others feel more comfortable taking their full leave," said David Berngartt, a senior producer at the agency.
Similarly, Ohio-based digital marketing and PR agency Geben Communication offers 10 weeks of fully paid leave for all new parents. "This helps ensure the burden of care doesn't fall solely on my wife — my job has allowed me to take the time to be with my new son," said Devin Hughes, vp of client services.
It's a sentiment echoed by the agency's founder and president, Heather Whaling, who believes federal, funded legislation is "critical" to bridge the gap between businesses which can't self-fund this benefit.
"It's also important that the legislation includes men and women. This recognizes the different shapes family may take, while also sending an important signal that women shouldn't be the de facto caregiver," said Whaling.
"Paid leave is too important to be relegated to a perk in talent wars. It's good for families and good for business," she added.
https://digiday.com/?p=415273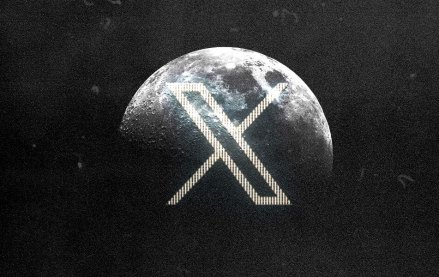 November 30, 2023 • 4 min read
In the packed DealBook conference in New York yesterday, owner Elon Musk bluntly told them to shove it.
November 30, 2023 • 2 min read
WorkTok, or CareerTok, is in full force. Combined, those hashtags on TikTok have over four billion views and it is benefiting Gen Z.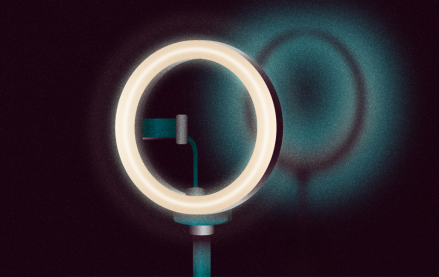 November 30, 2023 • 5 min read
In this week's Digiday+ Research Briefing, we examine how brands have been upping their TikTok investments this holiday season, how Lyft and the MSG Sphere are positioning themselves as ad opportunities beyond OOH, and how publishers are committing to building their events businesses in 2024, as seen in recent data from Digiday+ Research.