In ad tech, everyone wants less to mean more now
March 23, 2022 • 7 min read
•
•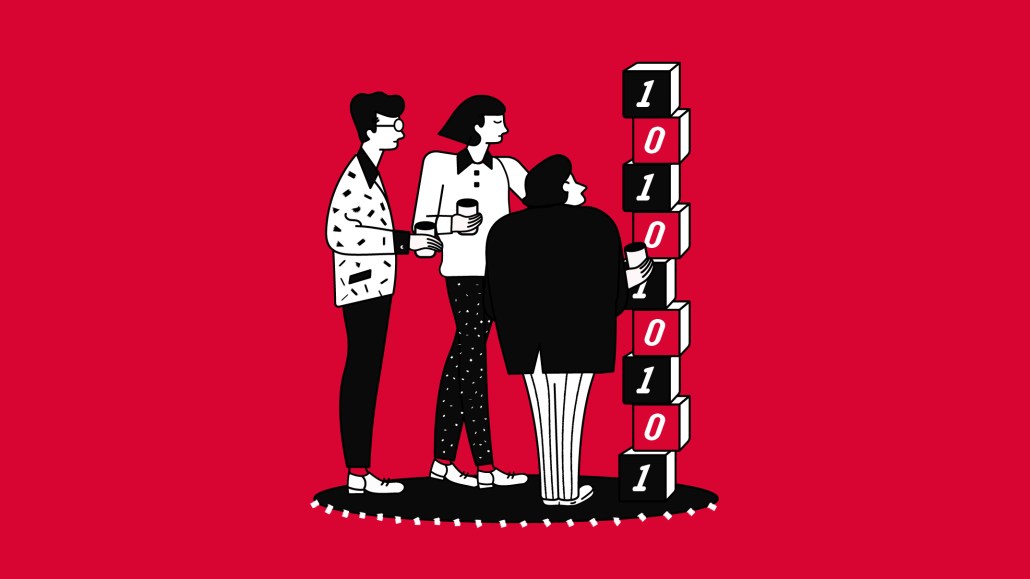 Ivy Liu
The ad industry wants to make a little go a long way when it comes to programmatic advertising.
GroupM and The Trade Desk are at the forefront of this shift. Both recently revived efforts to help advertisers buy more premium ad inventory. PubMatic is doing similar as are Omnicom, Havas, Unilever, Diageo and Nestle to name a few. Even publishers are getting in on the act. All these moves are motivated by the same conclusion: the outlook for advertising in large swathes of the open web isn't particularly promising so it's crucial to hive off the parts of it that are.
For an industry built on scale, that's quite the pivot.
The ad tech market is, after all, wired to deliver as much reach as possible in the open web on the condition that some of it will be blunt at best, fraudulent at worst. Times change, however. Audience targeting or the (eventual) lack thereof is the catalyst.
Put simply, fewer third-party cookies means less granular data and the less there is of that the fewer people advertisers can track and reach in the open web.
The more this happens, the more divided the market will get: on one side there will be a larger portion of high-quality ad inventory powered by first-party data and consent; on the other side, there's a long tail of poorly targeted impressions far more susceptible to fraud and manipulation.
The flight to quality in ad tech now starts to make more sense. Companies on all sides of the programmatic auction want to influence the same valuable pot of ad inventory left over once the imminent tidal wave to tracking washes out a lot of bad targeting.
Sound familiar? The "less is more" narrative often gets recycled whenever fraud, brand safety or any of the risks of buying an abundance of inventory is raised. And yet, it's never really stuck. The long-term benefits of buying ads only from reputable publishers are usually overshadowed by the short-term costs.
Previous efforts to curate inventory in the open web reflected this; they were more concerned with consolidating media dollars into programmatic marketplaces that could give them the best rates.
This stance is shifting. The price of inventory is still a main factor in these negotiations, of course, but so is data on how it performs.
"We have agreements in place with our six main partners for inventory pools that allow us to scrutinize all their data processes and data costs," said Mike Bregman, chief data officer of Havas Media Group. "That's important because it helps clients have a clearer understanding of where their money is going and why it could potentially be more expensive buying media from these places."
And that's the more pertinent point. Regardless of the agendas of these companies, so much ultimately rests on the marketer. Everything is dependent on their interpretation of right and wrong.
Buying from a handful of reputable publishers may be the best way to do programmatic advertising in the current climate, but it's not cheap.
Few marketers like this trade off. And yet it may be the one of least regret. Continuing to chase cheap reach could harm their businesses. Blunt third-party addressability aside, there are intensifying risks of fraud and even funding misinformation to consider.
"What we have seen in data is that the sell side is restricting access to identifying information to private marketplaces and programmatic guaranteed deals," said Nicole Perrin, vp of business intelligence at Advertiser Perceptions. "So the idea of identity disruptions leading to more private-type programmatic transactions makes sense."
Knowing where to find the best inventory for specific business goals is becoming table stakes for some of the largest stakeholders in ad tech. The ones that can lock up this supply through direct integrations and curated marketplaces will exert more control over the distribution of impressions. In turn, they'll find it easier to deliver more incremental revenue.
Look at The Trade Desk — specifically the way it works with publishers. In the past, most of these deals would've been done via another ad tech vendor, and on the odd occasion they weren't they rarely drove substantial additional dollars into the business. Which is to say they weren't strategic. Budget, not media owners, were the main focus.
Now, it's doing high-profile direct deals with premium publishers — often taking a single-digit fee from them in exchange for bids from advertisers.
Intentional or not, this fee puts pressure on SSPs at a time when they're building value-ad targeting and ad delivery capabilities that marginalize the likes of The Trade Desk.
Granted, this fee is low enough to only cover costs of connecting publishers to advertisers. However, it's also low enough to be competitive against other SSPs despite the company's insistence otherwise. This could lead to greater disintermediation over time. Think about it: The Trade Desk is letting advertisers bypass SSPs to buy directly from a select group of publishers. It made it cheaper to buy ads via one ad tech vendor than two.
Slowly but surely The Trade Desk is positioning itself as a place advertisers can go to get some of the best ad inventory available outside of the walled gardens. Just this month it struck a deal with the Ozone Project, a U.K.-based consortium that includes the Guardian and Stylist. In return, participating publishers get more control over which buyers can access their inventory, as well as what targeting parameters are available to them.
"The Ozone Project has unique audiences across its publishers that we're able to see more clearly through a direct path of sorts to the organization," said Dave Castell, general manager of inventory partnerships across EMEA at The Trade Desk.
Done well and these attempts to curate premium inventory could keep media dollars in the open web. Done poorly and it leaves advertisers with little choice but to turn to the likes of Google and Facebook.
The margin between success and failure is narrow. So much so that companies normally seated at the opposite ends of the negotiating table to one another are closer than ever.
For example: GroupM has arguably never been closer to Magnite and PubMatic than it is currently. The media agency has licensed the technology platforms of both SSPs so it can manage the curation of impressions itself. Doing so takes it a step closer to understanding (and influencing) all sides of the trade in programmatic. Not only does it have full transparency into what happens to its money it also has control into how those dollars are optimized. Moreover, it moves the biggest media buyer in advertising into supply management. Or to put it another way, the companies that marketers think are buyers are actually sellers, raising a cacophony of broader implications.
"From a RACI perspective (Responsible, Accountable, Consulted, or Informed), I think these 'agent' players will want marketers [who write the checks] to stay in the consulted or informed category," said Tom Triscari, an economist at consulting firm Lemonade Projects. "They certainly don't want them at the table, if possible. And even if they are allowed at the table, they don't want advertisers to see the terms of the deal if the 'agent' is actually a 'principal' in the trade. That's where the money is."
It's also where there's disintermediation in ad tech.
"Today, media agencies own accounts payable to publishers, but what if DSPs like Trade Desk encroach on this coveted accounting territory?" questioned Triscari.
What if the "frenemies" dominoes fall from there? he continued. There are reasons to wonder, based on his own reading of the ad tech tea leaves.
What if Google's demise (e.g. Project Bernanke) has been a boon to The Trade Desk's attempt to convert its demand into new growth areas (and margin expansion) in order to meet what will be increasingly difficult earnings expectations with every passing quarter? What if The Trade Desk beefs up its managed service team and labor productivity tools to take in more hands-on-keyboard ad budgets from agencies and clients?
The questions continue — the big what if for marketers… what if these "new-fangled agency approaches are just lipstick on a pig?" said Triscari.
The answers to all these questions (and many more like them) will invert the market for years to come. Of course, scale will still matter — but only to a point. Yes, it's always been this way in ad tech. However, the narrative is arguably more pervasive than ever. The conventional wisdom seems to have changed. If this is indeed a gold rush, no one wants to be left without a pickaxe — even if there's a risk it could be used against them one day.
https://digiday.com/?p=442430
September 28, 2023 • 4 min read
•
•
Some content creators are using generative AI tools to spark new levels of creativity and innovation and are sharing their experiences online in how they're using these tools to streamline their workflows and boost productivity.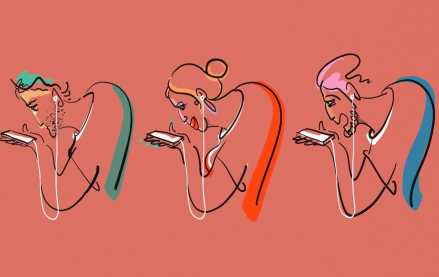 September 28, 2023 • 6 min read
•
•
In this edition of the weekly Digiday+ Research Briefing, we share focal points from Digiday's recently released reports on marketers' evolving social media tactics, including how they're using Facebook less and diving into YouTube Shorts more.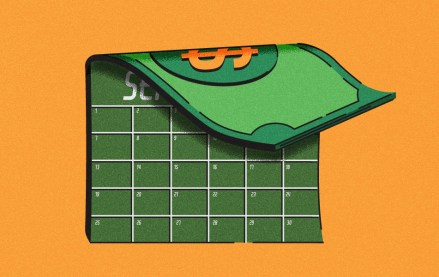 September 28, 2023 • 4 min read
•
•
In 2023, some brands' executive boardrooms are still insulated from the chill of crypto winter, for better or worse. But the rising pressure of crypto skepticism has made it more urgent than ever for companies to figure out how to use blockchain technology to support their core offerings and customer base rather than simply dropping branded NFTs and hoping for the best.