Digiday Research: Amazon dominates digital retail media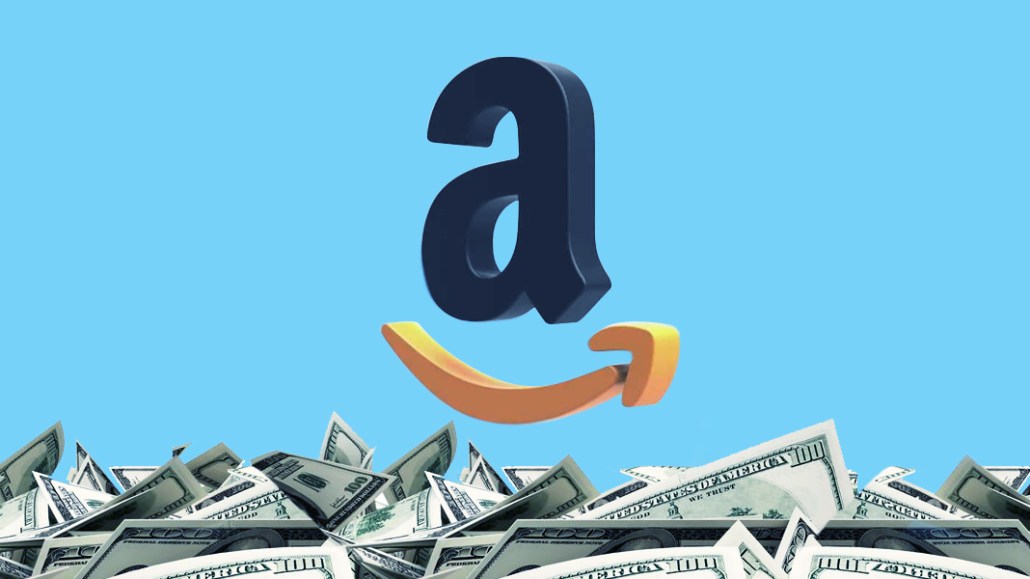 At the Digiday Media Buying Summit last month in New Orleans, we sat down with 63 media-buying executives to learn their thoughts on running ad campaigns on Amazon. Check out our earlier research on U.S. publishers' adjustments to Facebook's news feed changes here. Learn more about our upcoming events here.
Quick takeaways:
Sixty-three percent of media buyers in Digiday's survey from the event said they have bought ads on Amazon.
Campaign measurement is the most common challenge when advertising on Amazon.
With an ad business that earned $1.7 billion in 2017, Amazon is quickly outgrowing other major e-commerce retailers' ad businesses. Accordingly, 63 percent of the media buyers surveyed at the Digiday Media Buying Summit reported purchasing ads on Amazon, making it the most popular platform to advertise on among respondents. Of those that bought digital retail media, 89 percent of them purchased ads on Amazon.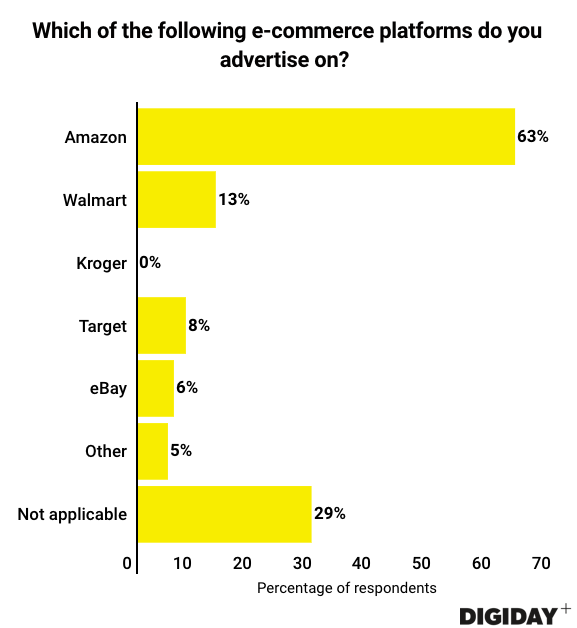 National retailers with e-commerce businesses have a common offer to advertisers: the ability to leverage consumer purchase data on millions of customers to better target potential audiences. Target and Walmart operate their own programmatic exchanges and ad buying platforms, and other retailers are incorporating advertising technologies like header bidding. However, few media buyers are running campaigns using these services, according to Digiday's survey. For Walmart, specifically, providing a return on investment for buyers has proven to be a challenge.
Even if Amazon is the second-fastest-growing advertising platform, it has its issues. Earlier research from Digiday found that Amazon was the second-hardest platform to advertise on after Snapchat. Media buyers in Digiday's survey from the March summit had mixed opinions about the most challenging aspect of advertising on Amazon, with 26 percent of them selecting campaign measurement, which was the top vote getter.
Depending on whom you ask, Amazon either "kills it" or leaves much to be desired in terms of the campaign metrics it provides. Tod Harrick, vp of product at Marketplace Ignition, believes Amazon's desire to build an automated self-service platform contributes to the issues with measuring campaign performance. Others have found that Amazon's ad infrastructure is less developed than Google's and Facebook's, with Amazon Marketing Services' reporting, for example, being inefficient.
Given Amazon's ambition to build a self-service platform, it's unsurprising that customer support was the No. 2 most challenging aspect of advertising on Amazon in Digiday's survey. Media buyers have long griped about customer support, resorting to stalking or relying on personal contacts to speak with an Amazon representative.
Lastly, in an industry overladen with acronyms, Amazon doesn't make it any simpler with its advertising offerings — AMS, Amazon Media Group and Amazon Advertising Platform — that have confused brands. Unfortunately for those brands, nearly 1 in 5 media buyers told Digiday that differentiating between Amazon's services was their biggest challenge.
https://digiday.com/?p=285093