Watch out, Amazon and Walmart: Kroger is also building an advertising business
December 11, 2017 • 4 min read
•
•
Amazon's advertising business is worth at least $1 billion, and Walmart has a growing advertising platform, too. Kroger, one of the biggest grocery brands in the U.S., is also venturing into retail media. Kroger is selling its suppliers ad units and solutions, and it is developing a programmatic platform that will go live next year.
Kroger, which owns the likes of Harris Teeter, Baker's and Fred Meyer Jewelers, generated $27.7 billion in sales from July to September of this year, up 4.5 percent from the same period a year prior, according its quarterly earnings report released in November. Approximately half of all U.S. households have a Kroger loyalty card, which drives nearly 90 percent of Kroger's sales, according to the company. Like Walmart, Kroger boasts that its loyalty program data and purchase data gathered from its mobile apps, brand websites and around 2,800 stores across 35 states in the U.S. can help its suppliers (mostly consumer packaged goods companies like Procter & Gamble) serve targeted ads on Kroger's properties and the open web.
Kroger's sales pitch may sound familiar, as mass retailers like Amazon and Walmart all use their consumer purchase data as the cornerstone to carve out a media business. But different from Amazon, which has an in-house media division called Amazon Marketing Group, and Walmart, whose media platform was largely built by WPP-owned Triad Retail Media (which also creates ad units to sell for other retailers), Kroger bought the data analytics piece of agency Dunnhumby (formerly a joint venture between Kroger and Tesco) around three years ago to form its own consumer insights subsidiary called 84.51°.
"CPG brands today are splitting their marketing spend between trade and advertising. Trade promotion is one of the industry's largest investments — this is promotional dollars to influence brick-and-mortar sale pricing like temporary price reductions," said Cara Pratt, vp of customer communications product strategy and innovation for 84.51°. "CPGs shift their marketing budgets across vehicles — many of which deliver against different business objectives, but all are intended to [generate] sales. Our science and Kroger's customer insights help CPG brands drive actions."
Kroger is the only retailer that the 84.51° team of 775 serves. The division also helps more than 300 CPG clients understand how to better use Kroger's data and third-party data for advertising. The majority of 84.51° employees are based in its Cincinnati office, which is only a 10-minute walk from the Kroger headquarters. A small team in Portland, Oregon, is also responsible for media planning and buying for the Kroger brand, according to Bob Welch, svp of customer communications and Kroger media services for 84.51°.
Welch said Kroger's advertising business has two pillars: One component is Kroger's customer communications program, where the retailer runs direct and email campaigns for its suppliers with tailored content and promotions; the other is what the company calls "precision marketing solution," powered by Kroger's purchase data from 60 million households.
One offering under Kroger's precision marketing solution is on-site advertising on Kroger.com. 84.51° is responsible for developing ad formats on the site and managing ad sales for Kroger, much like what Triad Retail Media does for Walmart. "You can say that we borrowed the Triad model, but the differentiation is our ability to personalize the experience," said Pratt. "We can connect 96 percent of Kroger transactions to a customer, which allows us to serve very targeted product placement and drive better conversion."
CPG clients can also buy co-branded media on the open web — largely display ads that include the Kroger logo and direct consumers to Kroger properties when they click on the ad — as well as run word-of-mouth campaigns through Kroger's MyMagazine Sharing Network, where brands give out free products, and members give their feedback and share the product on social media in return, according to Pratt.
Pratt declined to share the total number of ad formats Kroger sells and the corresponding pricing model. "Some formats are CPM-based and some are [cost-per-click]-based," she said. "CPC-based ads are more connected to search marketing."
Most Kroger precision marketing buys are placed programmatically through a combination of programmatic direct and open exchange inventory, according to Pratt. 84.51° is also developing a programmatic platform that will be available in the next year to let advertisers buy ads on Kroger.com. Kroger's ad solutions don't apply to Harris Teeter or Roundy's brands at the moment.
"Extending our capabilities to those newer brands to the Kroger family will occur in the future," said Pratt.
https://digiday.com/?p=267172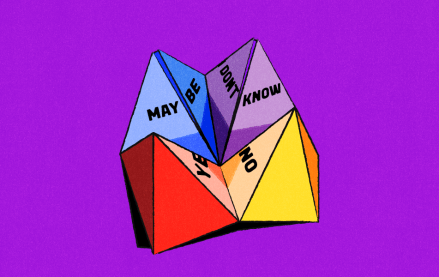 October 3, 2023 • 5 min read
•
•
Overall there's more due diligence from marketers when it comes to influencer marketing efforts now, according to marketers and agency execs, who say that there's been more rigor over the last year, and especially over the last six months.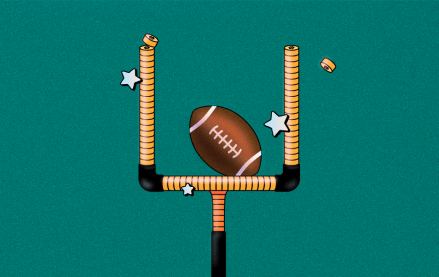 October 3, 2023 • 3 min read
•
•
The collaboration between the Los Angeles Rams and Snapchat goes back to 2020 as the Rams made became the first NFL team to conceive a Snapchat AR experience, affording fans the opportunity to virtually wear the team's recently unveiled uniform.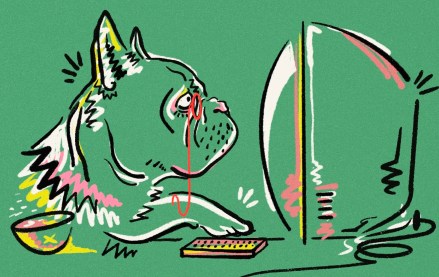 October 2, 2023 • 7 min read
•
•
When it comes to agencies, both of Meta's older sibling social media platforms may be past their primes.