'Lost in translation': Ad buyers struggle to navigate Amazon's client services teams
December 21, 2017 • 6 min read
For the past year and a half, Theresa Moore, vp of platform partnerships at Pixability, has been trying to buy video ads on Amazon to no avail. A few months ago, Moore — who said trying to build a relationship with the e-commerce giant has been an "interesting journey" — thought she finally had an in.
Amazon's user-experience team responded to an email she sent, but instead of giving her the direction she needed to buy, it offered her a $100 Amazon card to learn about her experience trying to contact the company. Moore was flabbergasted: "I told them, keep your $100 and give me the contact information of someone at the company who can help me make progress." She said she didn't get a contact, but she kept the $100.
Moore is one of many ad buyers trying to work with Amazon but finding it difficult to secure an Amazon rep and then start the process of advertising through Amazon's suite of ad offerings, including its in-house team Amazon Media Group, self-serve marketing suite Amazon Marketing Services and programmatic solution Amazon Advertising Platform.
"It's at a level where you can only develop a relationship with Amazon if you know someone," said one ad buyer at a large agency who asked for anonymity.
Another ad buyer, who wishes to remain anonymous, said their large agency has begun forming a relationship with Amazon after a year of "stalking," but only because of a major client's spend.
Digital agency PMG had a similar experience. PMG started reaching out to Amazon about two years ago and didn't gain traction with the company until a year in, when its client, retailer Cole Haan, expressed interest in spending with Amazon, according to Price Glomski, evp of digital strategy at PMG. That led the agency to acquire eight contacts at Amazon and start building its own internal Amazon practice. In the past year, the agency has spent well into seven figures on the platform, working on campaigns for large clients like Beats By Dre, Glomski said.
But even when ad buyers have an Amazon rep and footing within Amazon, they don't necessarily get the answers they need quickly.
The makeup of Amazon's internal client services teams is murky. None of the five ad buyers Digiday spoke with for this story know how Amazon's client services teams are structured or how many people each has. There is a general understanding that AMG, AMS and AAP all have their own teams, and one ad buyer, who prefers anonymity, believes Amazon has teams structured around specific brands rather than agencies. Still, this person said, "You never have a holistic idea of what's going on." An Amazon spokesperson said the company does not reveal how many people work in each division or how many teams fall under client services.
Moore said after months of pestering Amazon, she finally secured her own rep who directs her to other groups within the company that might be able to assist her. But that's where the help stops.
"It's such a black box," said Moore. "They've been really nice, but the groups at Amazon don't know who does exactly what I want, which is to run video ads."
Even PMG, with its eight contacts and several Amazon campaigns under its belt, has trouble navigating Amazon's internal client services teams.
"The teams have really focused expertise, so when you ask a question about another ad product or product road map, it tends to get lost in translation, and you have to be directed to another product team," Glomski said. "Fortunately, the Amazon team we work with is really good, but even they come back to us and say, 'Sorry, it's a development in progress.'"
Ad buyers said Amazon is following the playbooks of other ad platforms like Google, Facebook, Instagram and Snapchat, which were slow to make their client services teams available to agencies and ad tech providers while developing ad offerings. Rather, they initially focused on building relationships with large brands.
"Amazon definitely gives more interest and more resources to the larger brands," said one ad buyer. For instance, one brand this person works with has its own assigned Amazon contact.
Moore is not surprised that Amazon would take this approach. "At the end of the day, brands are the ones that have the creative and the customers," she said. "Amazon can get the information they desire straight from the brands without having too many chefs in the kitchen."
"Everything Amazon does is to benefit Amazon," said another ad buyer. "Everything they've built, from their tech stacks to their ad units to their content pages is all to benefit them, so why wouldn't they go to brands with the big budgets first?"
But this might not be the best tactic for Amazon, as ad buyers at agencies and brands with smaller budgets get antsy about spending on the platform. PMG's smaller clients, for instance, are eager to spend more on Amazon. Glomski said PMG estimates another $20 million to $25 million is on the table for Amazon from the agency's midsize brands.
"You can tell [Amazon] is continuing to grow, so for some of our smaller clients, which are still good brands, they just don't have as much mind share for them," said Glomski. "What needs to happen quickly in order for advertisers to not get frustrated with Amazon is for Amazon to start building out their strategic group to help grow and train advertisers that will be in the system."
Amazon has made strides in the past year, like bringing training teams to select agencies and making client service hires. The fact that Amazon's user-experience team is reaching out to ad buyers like Moore also shows the company is considering ad buyers' efforts to advertise with the behemoth.
"Agency relationships are very important to us," said Seth Dallaire, vp of worldwide sales and marketing for Amazon Media Group. "We've made investments in both agency development and services as our advertising business grows, and this will continue to be the case."
Some agencies are seeing the effects of these investments. "They've gotten much better in terms of having contacts you can work through, and they've made themselves more available to agencies," said Kevin Packler, vp and director of Amazon services at independent agency The Tombras Group.
But Glomski warned that until the majority of ad agencies and smaller brands feel they are getting the attention they need from Amazon, other platforms with robust client services teams like Google and Facebook will continue to retain more market share. This is especially true, he said, when it comes to transparency and data, another area in which Amazon is known for being a black box.
"With Google and Facebook, any CMO can go in and pick apart different aspects of their marketing strategy," said Glomski. "If Amazon can provide optics to performance on a daily and hourly level, which is what most marketers today need, that will create a sense of trust and willingness to spend $10,000 dollars a day on Amazon."
https://digiday.com/?p=268723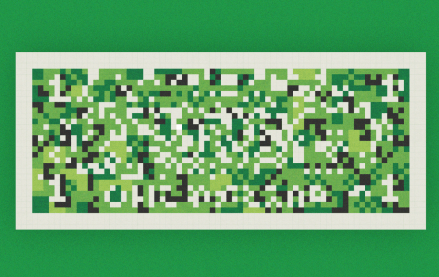 September 21, 2023 • 3 min read
Ducati has legitimate reasons to investigate Web3 tech as a marketing tool. Building a community of Ducati enthusiasts, or "Ducatisti," has been a core element of the brand's marketing for decades.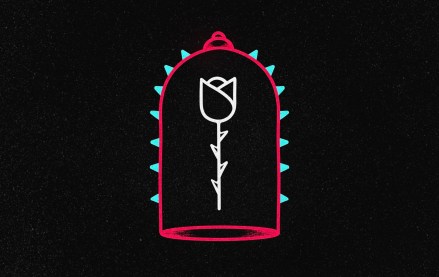 September 21, 2023 • 5 min read
In this edition of the weekly Digiday+ Research Briefing, we share focal points from Digiday's recently released reports on agency and brand confidence in TikTok, and on how publishers are making Instagram work for them.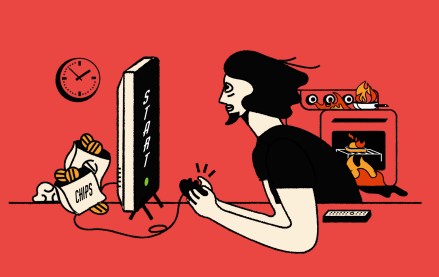 September 21, 2023 • 4 min read
While this is the first gaming related livestream Fandom has done with Instagram, it's part of a bigger push to celebrate and embrace the vast gaming community among the Gen Z demographic thriving on Instagram's platform.