Why NBCU's Peacock's muted debut could be a plus in the long run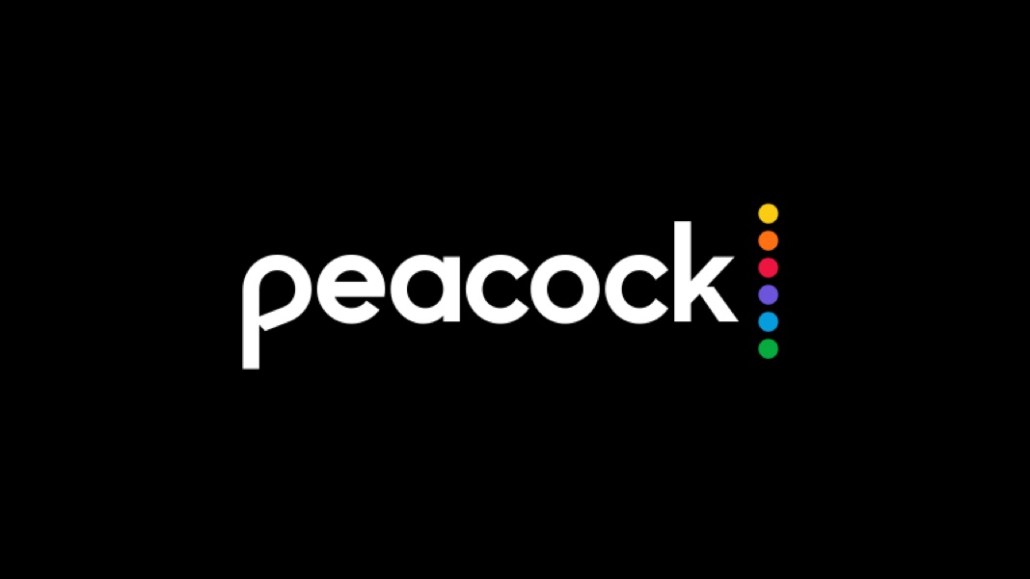 NBCUniversal's late-comer streaming service Peacock is debuting with far less fanfare than was planned. After a soft-launch period for some Comcast subscribers, the media company had prepared a splashy national launch in July ahead of the Olympics, followed by live streams of the opening and closing ceremonies and a steady stream of original shows. All that is off; in fact, NBCU has even said it might move up the rollout altogether.
The muted debut is a reflection of reset expectations for Peacock. Like all networks, Peacock has delayed the debut of the majority of its original shows until 2021. The good news: Peacock will have good growth comparisons in 2021 — and the bet NBCU is placing on the service is a long-term one.
"It'll actually set them up for a good second year," said Adam Simon, svp and executive director of strategy at the IPG Media Lab.
Next year, the Summer Olympics should return, the bulk of NBCU's original shows will return and it will retake exclusive rights to "The Office."
NBCU will have multiple opportunities to continue to promote Peacock after it launches nationally on July 15. That prolonged promotional period could be a boon for the advertisers that signed 12-and 18-month-long commitments to sponsor Peacock's launch.
"Nobody buys a new streaming service, from an advertiser perspective, for scale," said one agency executive who has a client among Peacock's launch sponsors. "As an advertiser, I'm not overly concerned [about the pandemic scuttling Peacock's launch]."
In other words, advertisers are playing the long game with Peacock — and so is NBCU.
The service enters a crowded market for streaming services vying for people's attention and wallets. The quarantine has only reinforced Netflix's dominance and buoyed Disney+, and HBO Max will debut on May 27 and have a seven-week head start on Peacock's national launch. Meanwhile, Disney has been putting its weight behind Peacock's primary rival in ad-supported streaming, Hulu.
Still, the so-called streaming wars will play out over the course of years. Billions are being poured into these services — far too much to be derailed by a blip, even one as profound and deep as the current crisis and uncertain economy that will merge. Even before coronavirus, parent company Comcast expects Peacock to operate at a loss for its first five years, and NBCUniversal has said it expects Peacock to accumulate at least 30 million active accounts by 2024. There's a lot of time between now and then.
Nonetheless, 2020 could still shape up to be a big year for Peacock. Streaming services have already benefited from the quarantine. Disney projected Disney+ would not reach 60 million subscribers until 2024, but the service has already surpassed 50 million subscribers.
Peacock could stand to benefit even more by offering a free tier during an economic downturn. That free tier won't offer all of Peacock's programming — people will need to pay at least $5 a month to watch its original series and returning NBC shows — but it will have a library of old shows and movies. That library had already been considered Peacock's primary selling point, and it may now be even more alluring than Peacock's "Saved by the Bell" reboot, considering how people have flocked to comfort TV during the quarantine.
One-third of the programming that people watch on streaming services is content they have watched before, noted Simon. "For Peacock, that's great news and great timing," he said.
Confessional
"Post-production has moved to editors' houses. Not just videos for YouTube but movies and TV shows. That's causing IP security risk assessments. How secure is the network they're working on?"

— Entertainment executive
Stay tuned: Video platforms' 'RPM crisis'
At the same time as media companies and individual video creators have seen viewership soar on platforms like YouTube, Facebook and Snapchat, both publishers and creators have seen ad prices sink to create what one media executive described as an "RPM crisis," referring to the revenue received for every thousand views.
For some media companies and creators, the increases in views have been able to offset the declines in ad prices. However, others have seen their revenue drop anyway. Now, as they continue to be pushed to upload more videos to attract more views and cobble together revenue, media companies, in particular, are beginning to worry about what that will do to their already low margins at a time when they really can't afford to be losing money.
When oil drops to a certain price, oil producers stop the pumps because it's no longer profitable, said the media executive. This person used the timely analogy to illustrate the current predicament facing video producers. "We've certainly reached that point where we're asking the question: Is increase our current output the right business decision or not?"
Numbers don't lie
15.8 million: Number of subscribers that Netflix added in the first quarter of 2020.
6.1 million: Average number of people that tuned in to the first two episode of "The Last Dance" on ESPN to mark the network's most-watched program since the college football championship game.
142%: Increase in new subscribers for Starz since the quarantine started.
Trend watch: TV networks ease up on quarantine programming
The flurry of demand for remotely produced shows is already beginning to abate among TV networks.
After physical productions shut down in March, many networks and streaming services lined up pitches for projects that could be produced during the quarantine in order to plug potential gaps in their programming pipelines. Now, at least some cable TV networks are catching their breath in case physical productions are cleared to resume soon.
Cable TV networks that had been in the market for quarantine content are now saying they are set through at least June, according to entertainment executives. One cable TV network is sitting on four months' worth of unaired episodes, said an executive at the network. An executive at another cable TV network said their network is "topped off with content well into the summer."
"Cable channels are pausing. They're waiting to see what's going to happen," said one producer.
What we've covered
YouTube's latest targeting updates could cost content creators:
YouTube is making it easier for advertisers to block videos, which could inadvertently push targeting without proper context.
The updated brand suitability tools may lead to more channel-level blocking.
Read more about YouTube here.
TV networks see rough going through the fall:
TV networks are preparing for advertisers to cancel their Q3 spending commitments.
Faced with an impending deadline, networks are working to avoid premature cancelations.
Read more about TV advertising here.
How Quibi is bulking up its library during the production hiatus:
Quibi has been asking producers for projects they can produce remotely and turn around quickly.
The service may be feeling the same urgency to stockpile programming more than other distributors because it lacks a library of licensed shows.
Read more about Quibi here.
Publishers see YouTube ad prices drop 20%:
While YouTube viewership is up, ad prices have headed in the opposite direction.
Publishers are also seeing low ad fill rates.
Read more about YouTube here.
Hearst pivots to Instagram Live:
Hearst is on track to average more than 50 live streams per week across its social accounts.
The publisher is testing tune-in alerts and main feed posts with its programming schedule to build its audience.
Read more about Hearst here.
What we're reading
Six months after The Information reported that Walmart was looking to offload Vudu, NBCUniversal-owned Fandango announced on April 20 that it is picking up the streaming service. No word yet on whether Fandango plans to do with the ad-supported side of Vudu's service and its corresponding original programming, according to TechCrunch. But considering that Fandango — which operates a digital movie rental and purchase service Fandango Now — is the NBCU entity acquiring Vudu and Peacock will have a free, ad-supported tier, my guess is that part of Vudu won't be around for much longer.
Five years after YouTube debuted a standalone app to rival Twitch, Facebook is debuting a standalone app to rival Twitch, according to The New York Times. Facebook even followed the same naming convention as YouTube. Maybe Facebook Gaming won't suffer the same fate as YouTube Gaming, which was shut down last year. But considering that Facebook has copied YouTube's other cheatcodes — including signing exclusive deals with top Twitch streamers — I don't know why Facebook's odds would be any better.
https://digiday.com/?p=364842