Producers pitch clip shows in anticipation of TV, streaming programming gap
April 8, 2020 • 7 min read
•
•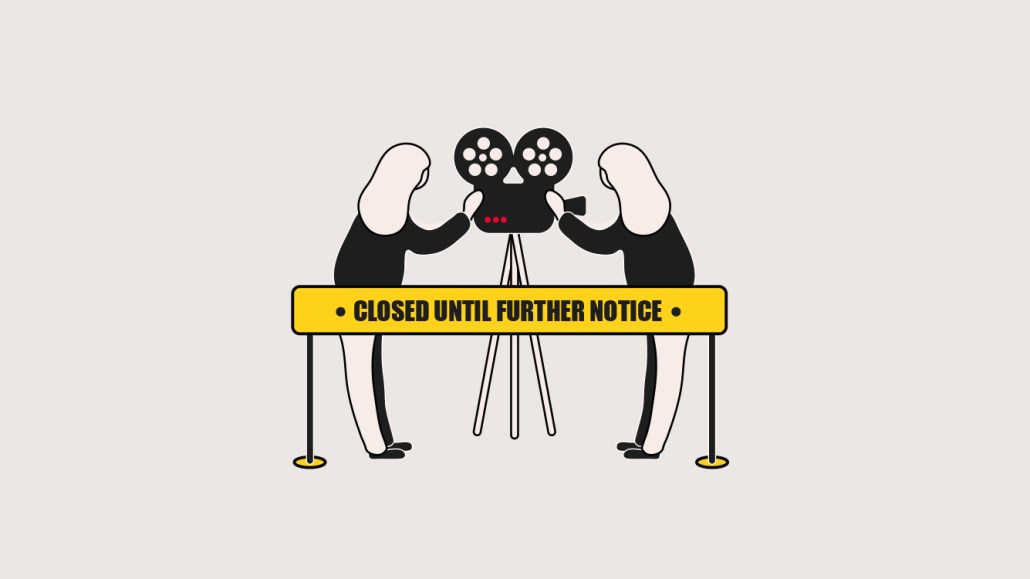 The current quarantine period may lead to a baby boom in nine months time. It will also spur a surge in clip shows. As TV and video producers flock to formats that can be easily produced remotely and turned around quickly if TV networks' and streaming services' programming pipelines dry up, clip shows — think "America's Funniest Home Videos" or Comedy Central's "Tosh.0" — that rely primarily on user-generated videos and archival footage have become prized, so-called "corona-proof" programming.
"In three to six months, there's going to be a huge glut of clip shows," said an executive at a media company that operates a TV production business. "The part of the company that sells a lot of TV productions, that's what everyone is asking for right now."
In preparation for the production shutdown, many TV and video producers raced to stockpile as many episodes as they could. But less than a month later and with no certainty as to when the quarantine will end, some TV networks and streaming services are looking to line up contingency plans and seeing clip shows as one option to fill their programming gaps.
"Already when you talk to some of those companies, they're acknowledging they're going to have holes, even as early as Q3 and Q4," said the media executive.
Jukin Media has similarly observed a growing interest in clip-driven programming. The entertainment company acquires user-generated videos that it licenses to others, including production companies, TV networks and advertisers, and also uses to create its own original shows. Following the lockdown, Jukin has seen a fivefold increase in inbound requests to license its video clips, said the company's CEO Jonathan Skogmo.
Jukin has also received more interest in the original shows it produces using those clips. The company is currently in production on two half-hour clip shows for TV, one of which is a pilot and the other being a series order signed prior to the pandemic, and it has "a handful of pitch meetings this week" with broadcast networks and streaming services, Skogmo said. "We're lucky that we can spin up an existing format pretty quickly and get in production very quickly," he said.
While producers flock to clip shows, some are wary of how long the current market may last. TV networks and streamers may be seeking out this programming today, but their interest may change once the outbreak is contained and physical production can resume. Additionally, ad-supported networks and streamers may find that clip shows are insufficient for maintaining advertisers' interest.
"If it's more short-form, it could possibly work, but if it's a half-hour clip show, I don't know that that's what clients are interested in," said a TV ad buyer.
Conversely, if the pandemic leads to a recession, some TV networks may prefer to cut clip shows from their own programming libraries rather than pay for unproven series. "If you've made 200 episodes of 'Diners, Drive-ins and Dives,' you can do two seasons of Guy [Fieri]'s greatest burgers without having to do anything," said an entertainment executive.
But those concerns are made somewhat less pressing by the present demand for clip shows. The potential for an oversupply of clip shows "is something we're not even thinking about right now because there's such high demand for these types of shows," Skogmo said.
Confessional
"We have a deal at Netflix. They pay us to bring them material, and I'm hopeful they don't force majeure their deals."

— TV and film producer
Stay tuned: Sports TV advertising pileup
As the live sports hiatus continues, TV ad buyers are beginning to worry about advertiser demand piling up and networks not being able to accommodate it.
TV ad buyers have been talking with TV networks about how to redirect the ads that were meant to run against the sporting events that have been postponed. But, many advertisers have decided they would rather wait to air their campaigns once play resumes, according to agency executives. Problem is, the networks don't know if they will be able to satisfy all of that pent-up demand, especially if leagues like the NBA, NHL and MLB return with shortened seasons.
"When we're talking to Disney or ViacomCBS or NBCU, some of them have said, 'If there are condensed seasons, we probably can't even take the [the full amount of ad dollars] you probably had,'" said one agency executive.
Numbers don't lie
300,000*: Number of people in the U.S. and Canada that downloaded Quibi on its April 6 launch day, according to mobile app store analytics firm Sensor Tower.
700,000*: Number of times Quibi was downloaded in the U.S. and Canada on its April 6 launch day, according to mobile app analytics firm App Annie. 
* Yes, the numbers are wildly different. No, I don't know why and neither does a spokesperson for App Annie. I'm waiting on Sensor Tower.
Trend watch: Scripted shows set in screens
If art is supposed to reflect life, then how long until scripted shows start to reflect the fact that, right now more than ever, life is being lived on screens? Not long at all.
Next month, CBS will air an episode of its legal drama "All Rise" that incorporates Zoom, FaceTime and even WebEx to tell the story of a virtual trial, according to Variety.
The producers of "All Rise" are not the first to tell a fictional story through the lens of what appears on people's computer and phone screens. Here is a list of some other examples:
Despite all that, this genre — which Snap has dubbed "screen life" — hasn't shaken its reputation for being considered gimmicky, which may put off others from seeing if they can do more with the form.
As someone who actually enjoys this type of programming and would like to see more shows capture the parts of people's lives that don't play out in the physical world, I hope that changes. With so many creative types holed up at home and looking for outlets that extend beyond TikTok dances and trick shot designs, maybe it will.
What we've covered
Quibi's initial slate of shows doesn't remake TV for the phone:
Quibi has made a point of its shows being mobile-only, but its launch lineup doesn't demonstrate why that matters.
For all the attention on Quibi's Turnstyle technology, the first batch of shows doesn't seem to incorporate the feature into the storytelling.
Read more about Quibi here.
Why AT&T tapped Jason Kilar to make sense of WarnerMedia:
Jason Kilar's product prowess could complement the media savvy of the WarnerMedia execs who will be working under him.
The former Hulu and Vessel CEO's appetite for disruption could help WarnerMedia make the transformation every media company must navigate.
Read more about Jason Kilar here.
Creators increase production volume to offset ad price declines:
Watch time for creators' videos have increased by 30% as people stay in their homes.
But ad prices have dropped by up to 20%.
Read more about creators here.
It took a global pandemic, but Facebook Live is back:
The pandemic-related lockdown has breathed new life into Facebook's live-streaming service.
Over the past month, the number of people in the U.S. watching live videos on Facebook has increased by 50%.
Read more about Facebook Live here.
What we're reading
At the center of the streaming wars has been the question of how many streaming services are people willing to pay for. That's a much bigger question today — and the answer is likely lower — as millions of people have lost their jobs because of the coronavirus pandemic, according to CNBC. Even as companies like HBO and Quibi temporarily make their programming available for free, the pandemic-related job losses will likely lead people to be more discerning with their subscription dollars. On the flip side, ad-supported streamers are also facing a money crunch. So of course, this situation could serve to benefit big, free entertainment platforms like YouTube, Instagram and TikTok.
Clip shows aren't the only options for TV networks fearing a scarcity of shows. ABC, CBS, Fox and NBC are looking at all kinds of options, according to The Hollywood Reporter. Those options range from shows on sibling networks or streaming services, picking up international series and repackaging old episodes with new content.
https://digiday.com/?p=363682
This week's Future of TV Briefing looks at how this year's upfront and recent announcements from AMC Networks and Paramount indicate the progression of programmatic in the TV and streaming ad market.
This week's Future of TV Briefing looks at how major streaming service owners' subscription business fared in the third quarter of 2023.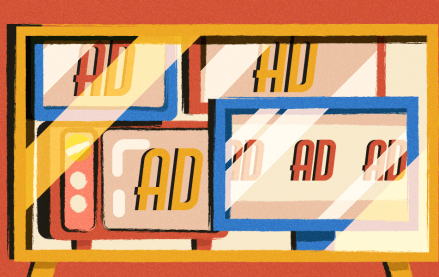 This week's Future of TV Briefing looks at what TV and streaming companies' latest quarterly earnings reports indicate about the state of the TV advertising market.