'How fast can you get production going?' How Quibi is bulking up its library during the production hiatus
April 17, 2020 • 5 min read
•
•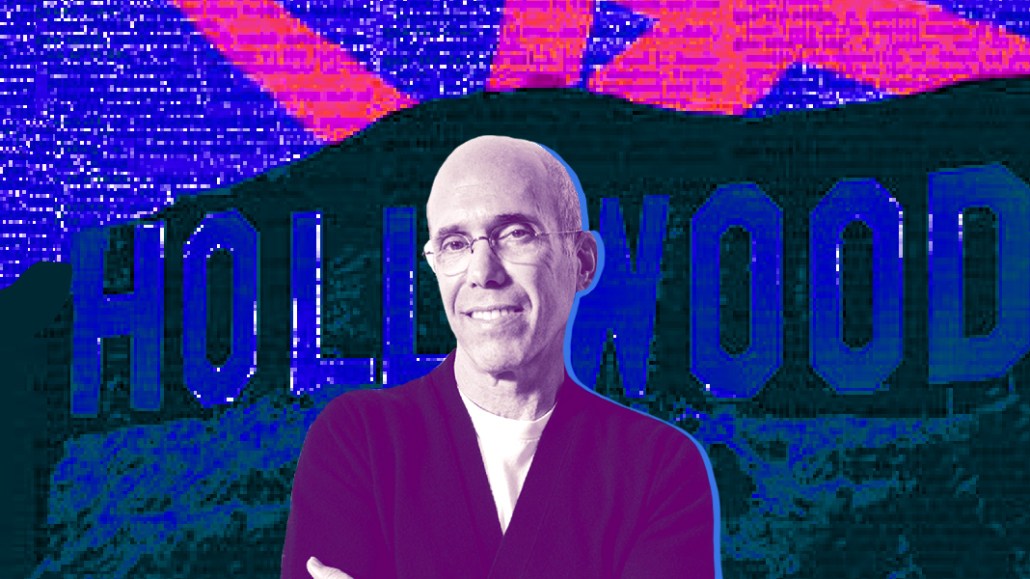 Quibi only debuted a little more than a week ago with 50 shows at launch and 125 more slated to roll out this year. But, with physical productions on hold and without a library of licensed programming, the mobile video service is already among the TV networks and streaming services scouring to fill its programming pipeline with shows that can be produced during the quarantine period.
In recent weeks, including before its Apr. 6 debut, Quibi has been asking producers for new projects that they can produce remotely and turn around quickly, according to media executives. The service has asked for evergreen fare, such as documentaries and clip shows as well as shows that reflect the present zeitgeist, including documentary series about the coronavirus pandemic and corresponding quarantine, the executives said. A Quibi spokesperson declined to comment.
"Our conversations with them have been around 'what do you have and how fast can you get production going?'" said one media executive.
Quibi may be feeling the same urgency as other distributors to stockpile programming after the coronavirus outbreak led Hollywood to shut down physical productions with no end to the hiatus in insight. To date, the production hiatus does not appear to have significantly impacted Quibi. The service debuted with 50 original shows and premiered seven more on Apr. 13, and its "Daily Essentials" shows — which include news programs like BBC News' "Around the World" and lifestyle series like Entertainment Weekly's "Last Night's Late Night" — have shifted to remote productions.
However, the urgency may be greater for Quibi, which does not have the safety net of a large programming library if the production hiatus delays shows that have yet to debut. "They have enough content, but they were still ramping up for future periods. They will have a lag, but they will have a potentially bigger lag than others because they don't have a library yet," said a second media executive.
Quibi plans to premiere 175 shows by the end of this year, but some shows that have yet to debut may not have finished production before the shutdown, according to two media executives. "They definitely indicated that they still have spots to fill for the rest of the year," said a third media executive. In an interview with Variety, Quibi founder Jeffrey Katzenberg said that enough shows had been shot before the hiatus to last through Halloween this year.
For any new entrant in the streaming wars, original shows are a main selling point to acquire subscribers who may already pay for services like Netflix and Hulu, and the newest entrants, including WarnerMedia's HBO Max and NBCUniversal's Peacock, have seen that selling point affected by the production hiatus. HBO Max's planned "Friends" reunion special has been shelved indefinitely, and Peacock has had to postpone most of its original shows slated for this year until 2021. However, both HBO Max and Peacock have large libraries of old movies and TV shows to fall back on. Quibi does not.
Quibi has prided itself of not having a large library of licensed programming and instead exclusively carrying original shows. At the Interactive Advertising Bureau's Annual Leadership Meeting in February, Quibi CEO Meg Whitman said that Quibi was to be "the first [streaming] service that launches without any [licensed] content…no library."
To be clear, Quibi has its library of original shows, and 50 original series is more than the handful of originals that Disney+ and Apple TV+ carried at launch. But, viewers can burn through Quibi's shows at a quick clip since episodes are under 10 minutes long and new episodes of shows are doled out every weekday. With viewership already up across TV, streaming and digital video platforms as people are holed up at home, Quibi could be feeling some pressure to bulk up its original programming library to ensure it has enough shows to keep people entertained. That way those people would get in the habit of tuning in throughout the quarantine and be more likely to pay $5 or $8 a month to subscribe to the service after their 90-day free trial periods end.
Quibi's app received 1.7 million downloads in the week following its launch, the company's CEO Meg Whitman said on CNBC on Apr. 13. Nonetheless, its adoption has likely been impacted by the pandemic. The app was designed for people to watch shows while on the go, such as during their commutes to work and school. Additionally, since people are holed up at home, they may be less interested in shows that are only available to stream on their phones. While Quibi had shifted to a mobile-only strategy last year after initially planning to roll out connected TV apps, Whitman told CNBC that the company is working on a way for people to stream Quibi's shows to their connected TVs.
Having shows that address with the pandemic could further help Quibi to attract more viewers by tapping into audiences' interest in the crisis and how it is impacting people's lives. While Quibi's initial slate of shows features celebrities such as Chrissy Teigen, Sophie Turner and Lena Waithe, the service does not yet appear to have the type of breakout hit — other than the off-kilter "Golden Arm" episode of "50 States of Fright" — that can help a new platform to capture people's attentions. "Creating culturally relevant content is important if you want to have a culturally impactful platform," said the second media executive.
At the same time as Quibi hunts for shows that can be produced remotely and turned around quickly, it is not interested in the lo-fi productions that have become commonplace on late night TV and platforms like YouTube. The company has asked for projects that maintain the production quality of its shows that were shot pre-pandemic, which reflects a concern among TV networks, streamers and producers that programs produced during the quarantine should be able to outlast the pandemic.
"They're not looking for 'SNL from home' content. For them, corona-proof just means that it can be produced and shot quickly with a small crew or not shot at all but looks the same quality," said the third media executive.
https://digiday.com/?p=364410
This week's Future of TV Briefing looks at how this year's upfront and recent announcements from AMC Networks and Paramount indicate the progression of programmatic in the TV and streaming ad market.
This week's Future of TV Briefing looks at how major streaming service owners' subscription business fared in the third quarter of 2023.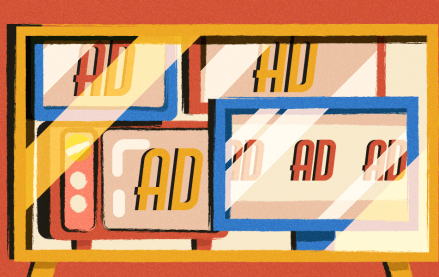 This week's Future of TV Briefing looks at what TV and streaming companies' latest quarterly earnings reports indicate about the state of the TV advertising market.