The NFL says tech platforms have yet to prove they can compete with broadcast TV
August 31, 2018 • 3 min read
•
•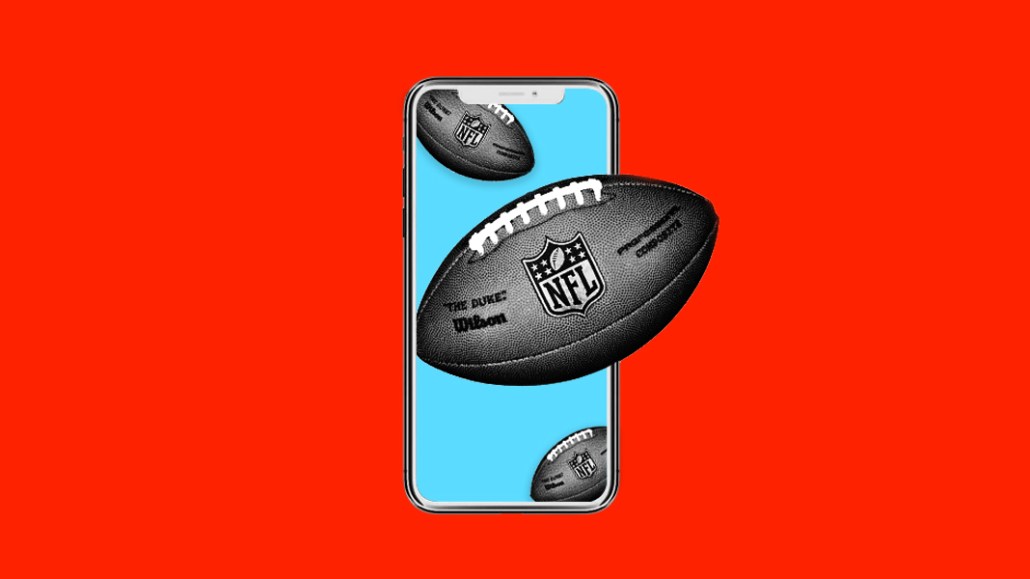 The NFL's top media exec expects the tech giants to become major players for live sports rights when the league's existing big broadcasting deals expire in 2022.
Brian Rolapp, the league's chief business and media officer, said that year will be the "inflection point" for any dramatic changes to the NFL's lineup of broadcasting partners. Before any of that happens, Rolapp said the tech giants will need to demonstrate they can handle tens of millions of simultaneous viewers before the league makes an exclusive-rights deal with them.
"Our entire model is based on reaching as many people for as long as we can," Rolapp said, speaking during a media event hosted by the NFL in New York on Thursday. "Traditionally, the best way to do that has been broadcast TV."
Rolapp acknowledged that the number of people regularly spending time on Amazon, Facebook and YouTube is "staggering," which will complicate how the league approaches its distribution strategy. It's also important that these platforms can manage a high-quality stream for the number of live viewers that NFL games still get on TV, Rolapp said.
"We can get 25 million people; I have not seen a live event on the internet that can serve 25 million concurrent users at a high quality," said Rolapp. "It's one of these things that will need to be resolved, because money is not the issue for these guys."
In the meantime, the NFL continues to experiment with sports packages with tech giants. Earlier this year, the league renewed a deal with Amazon to simulcast 11 "Thursday Night Football" games on Amazon Prime and Twitch. Amazon is reportedly paying the NFL $130 million over the next two years for these rights.
Live sports streaming still hasn't caught up with TV. Amazon's 11 "Thursday Night Football" games last year (which, like this coming year, did not include free broadcasts on Twitch) reportedly averaged 310,000 viewers per 30 seconds over the course of the season. The high point was a December Saints-Falcons game, which peaked with 2 million concurrent viewers. That same Saints-Falcon game drew an average of 14.6 million viewers per minute on TV, according to Nielsen data.
During the event, NFL executives acknowledged the reality that the league is not immune to downward trends in linear TV viewership. "I'm not going to sit here and say that we're not concerned by some of the things that happened last year," the NFL's COO Maryann Turcke said.
Execs pointed to the NFL's expanded distribution plan this year to supplement declining TV ratings. With Verizon, the NFL is making games available for free on smartphones and tablets — across all wireless carriers — through the NFL and Yahoo Sports mobile apps. These games won't require a cable subscription and will be simulcasts of the TV broadcasts in local markets. On the NFL mobile app, the local game will autoplay as soon as users open the app, said David Jurenka, svp of digital media and business operations for the NFL.
"I don't think there's a fear [in the league office] about declining TV viewership, but there's a healthy paranoia," Rolapp said. The new mobile streaming plan is about reaching more people: "We're supplementing our reach in TV with more people over here. That's a big shift."
Subscribe to the Digiday Video Briefing: A weekly email with news, quotes and stats around the modernization of video, TV and entertainment. 
https://digiday.com/?p=301290
This week's Future of TV Briefing looks at the post-strike landscape for producers preparing to pitch projects to TV networks, streaming services and film studios.
This week's Future of TV Briefing looks at what an industry group's conditional certification of three measurement currency contenders signals about the TV ad business's measurement overhaul.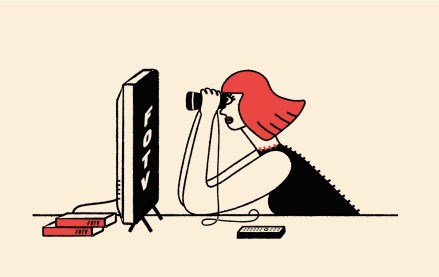 This week's Future of TV Briefing offers an updated list of the key terms that can cause confusion when talking about the TV, streaming and digital video industry.