Major media reorganizations aim to bridge the divide to companies' streaming futures
October 14, 2020 • 9 min read
This Future of TV Briefing covers the latest in streaming and TV for Digiday+ members and is distributed over email every Wednesday at 10 a.m. ET. More from the series →
Content, that longtime king, is relocating its kingdom.
NBCUniversal, WarnerMedia and most recently Disney are reorganizing themselves internally to put streaming at the center of their operations. However, the companies seem to be taking care not to pivot to streaming at the immediate expense of their traditional film and TV businesses.
Instead of outright reorienting themselves solely around streaming, the media companies appear to be adopting a hub-and-spoke model that will provide more flexibility when deciding how their movies and TV shows are distributed and keep their legacy distribution channels as part of the mix as they build up their streaming audiences and revenue sources.
Disney, for example, has separated its content teams from its distribution group and is consolidating the latter into a single division spanning its various distribution options — from theaters to its linear TV networks and streaming services — and that is responsible for the profit and loss of its entire media and entertainment business. As a result, the content teams will be in charge of producing the movies and shows, and the distribution group will be in charge of deciding where that programming appears in the best interest of Disney's business.
"Managing content creation distinct from distribution will allow us to be more effective and nimble in making the content consumers want most, delivered in the way they prefer to consume it," Disney CEO Bob Chapek said in a company statement announcing the reorganization on Oct. 12.
Disentangling content and distribution may seem obvious in an era in which audiences make little distinction between traditional TV and streaming. However, major media companies' organizations have been slow to reflect that blurring of the lines. Case in point: Producers have had to pitch projects to NBCUniversal's and WarnerMedia's streaming programming buyers separately from their linear buyers, according to producers.
These historical divides within the media companies can put the companies' futures at risk if they lead to infighting that would scuttle their streamers' development. Disney has reportedly already had to deal with such conflicts. A year ago, Disney's then-CEO Bob Iger had to intervene to mediate a dispute between the company's streaming boss Kevin Mayer and its TV studio head Peter Rice over who had final say over which shows produced by the studio would be slated for Disney+, according to The Information. The standoff has hardly seemed to hurt Disney's streamer, which has blown past company estimates to attract more than 60 million subscribers as of August, though it may have contributed to Mayer leaving the company in May.
Clearly, streaming is the future of the TV and movie industries. People will still go to theaters to see movies (at least when and where theaters will be open), and some people will continue to tune in to traditional TV. But eventually, streaming will represent the majority of viewership and the majority of revenue. Companies like Starz are already near that inflection point, and Disney et al. are reorganizing to ensure they are on that path as well.
Disney, for one, is already reasonably far along that path. Doing some back-envelope math based on its most recent quarterly earnings report, its streaming services pulled in nearly half the revenue of its TV networks and more revenue than its studio business, though the latter is not a solid comparison with movie theaters being shut down.
However, for companies the size of Disney, NBCUniversal and WarnerMedia, repositioning their businesses entirely around streaming today would be like moving from a three-bedroom house into a studio apartment while waiting for their 100-acre estates to be built.
So, the companies are not making such a drastic change of place. Instead, they are reorganizing in ways that will remove the barriers as they shift their businesses to streaming, but not so abruptly as to overburden their streaming properties with the full weight of their businesses.
By centralizing their content teams and consolidating their distribution divisions, the companies will be in better position to ensure their streamers are not receiving second-hand shows passed on by their linear networks. At the same time, they can guard against their streamers stripping the programming pipelines of the linear networks that, for now, continue to attract millions of viewers and billions of dollars in advertising and affiliate revenue. Additionally, they can find ways to have their streaming and linear properties collaborate, as WarnerMedia will be doing with an animated series it has picked up and plans to distribute across HBO Max and Cartoon Network.
To be clear, Disney, NBCUniversal and WarnerMedia are reorganizing to make streaming the centerpiece of their businesses but in a way that ensures their streaming businesses will be strong enough for the center to hold. In the meantime, the companies will be able to rely on their traditional film and TV businesses as support pillars.
Confessional
"We're going to make some tough decisions 12 to 24 months out if platforms are selling our inventory and are not bringing in acceptable revenue. We'll have to make tougher choices on who we work with over time."

— Media executive on relying on free, ad-supported streaming TV platforms to manage ad sales
Stay tuned: The upfront isn't over
In this year's upfront market, advertisers did not move en masse away from the traditional broadcast-year window, in which deals are done over the summer and take effect in October, in favor of a calendar-year model, in which deals are done in the fall to take effect in the new year. But that doesn't mean this year's upfront negotiations are a wrap.
Many advertisers whose businesses are still grappling with the pandemic's impact, such as movie studios and automotive manufacturers, have waited to do their upfront deals under the calendar-year model. One TV network executive estimated that nearly 20% of the advertisers who participated in last year's upfront have yet to complete a deal in this year's market. This executive said they expect those remaining advertisers to do their deals in October and November, though they acknowledged the possibility that some of those advertisers may end up sitting out the upfront altogether.
"With auto and retail and some other industries [affected by the crisis], it's probably hard to commit. That's going to be an X factor in the year. When does auto come back?" the network executive said.
Numbers don't lie
$56 billion: Estimated U.S. pay TV revenue in 2025, down from $105 billion in 2015.
91.1%: Twitch's share of live-streaming hours among gaming-centric video platforms, including Facebook Gaming and YouTube Gaming.
Trend watch: Shoppable video
Media companies and digital video platforms will not rest until they recreate QVC online. Instagram has extended its shopping features to its long-form video service IGTV, and now YouTube is looking to enable viewers to purchase products that appear in YouTube videos without leaving the video platform, according to Bloomberg.
On paper, shoppable video clearly has the potential to be a goldmine. It's the natural evolution of product placement, adding a direct-response element to a brand advertising vehicle. But it's unclear to what extent audiences want to actually shop what they watch.
"It's a solution in search of a problem," said UM's Joshua Lowcock in an interview last year about shoppable video ads. While he was talking about shoppable video ads, the skepticism about whether viewers are interested in shoppable video ads would seem to also apply to shoppable videos that are not ads.
That's not to say shoppable video won't ever work. As QVC and HSN have shown, there is an audience for shoppable video. But context matters. People are looking to shop when they're seeking out that content.
Most likely, Instagram and YouTube recognize this and will be concentrating on videos best suited to shopping, like the unboxing videos that have become one of YouTube's most popular genres or videos from the beauty and fashion influencers who are all over Instagram. And who knows? Maybe this will get people in the habit of eventually thinking any product in any video is available for purchase.
What we've covered
How TikTok rival Triller is brashly pitching advertisers:
Triller's initial strategy largely focuses on branded content deals connected to its music partnerships.
Eventually Triller wants to sell influencers the same way publishers sell ads.
Read more about Triller here.
The Dodo's audience and ad business surges in 2020:
The Dodo's revenue for the second half of 2020 is already up by 150% over the year-ago mark.
The publisher's Facebook video views have more than doubled year over year.
Read more about The Dodo here.
Why Shapermint is planning to scale television advertising in November:
The DTC brand spent roughly 10% of its monthly media spend on TV advertising in August.
Its most recent campaign increased the company's unique reach by more than 30 million people.
Read more about TV advertising here.
What we're reading
Quibi's sale struggle:
Quibi's bad year is getting worse. Quibi founder Jeffrey Katzenberg has pitched Apple, Facebook and WarnerMedia on acquiring the mobile video service only to be shot down by all three companies, according to The Information. The companies are likely uninterested in buying the app because the lack of interest Quibi seems to have received among audiences, at least compared to the company's expectations. Per the report, Quibi, which launched in April, had projected nabbing 7.4 million million subscribers in its first year but has only received between 400,000 and 500,000 paying subscribers.
Connected TV's brand safety cottage industry:
Brand-safety vendors have set their sights on the CTV ad market, according to The Wall Street Journal. As has been the case with digital video platforms like YouTube and Facebook, advertisers have complained about the lack of transparency into and control over where their ads run when buying through programmatic open marketplaces. So, as was the case with the digital video platforms, companies like DoubleVerify are rolling out tools for advertisers to limit their ads to only appear in certain apps and prevent them running in others. The proliferation of such tools could make traditional TV advertisers more comfortable with the broader CTV ad market, rather than concentrating on buying ads directly from media companies, which can favor big-name publishers and put upstart streaming ad sellers at a disadvantage.
https://digiday.com/?p=380450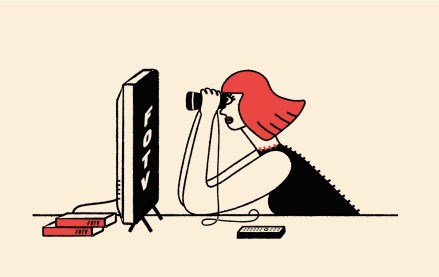 This week's Future of TV Briefing offers an updated list of the key terms that can cause confusion when talking about the TV, streaming and digital video industry.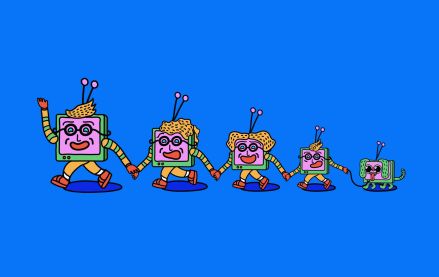 This week's Future of TV Briefing looks at what the Disney-Charter pay-TV distribution deal seems to indicate about the increasingly more-complementary-than-contentious relationship between traditional TV and streaming.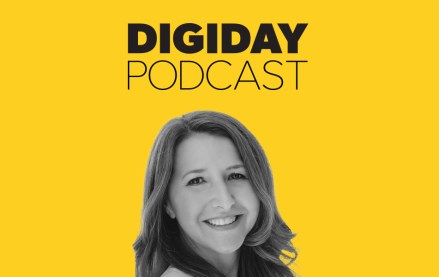 September 12, 2023 • 3 min read
Traditional TV now accounts for less than 50% of Georgia-Pacific's spending, but its share still exceeds streaming's.