'We're at the crux of it': How TikTok rival Triller is brashly pitching advertisers
October 12, 2020 • 6 min read
•
•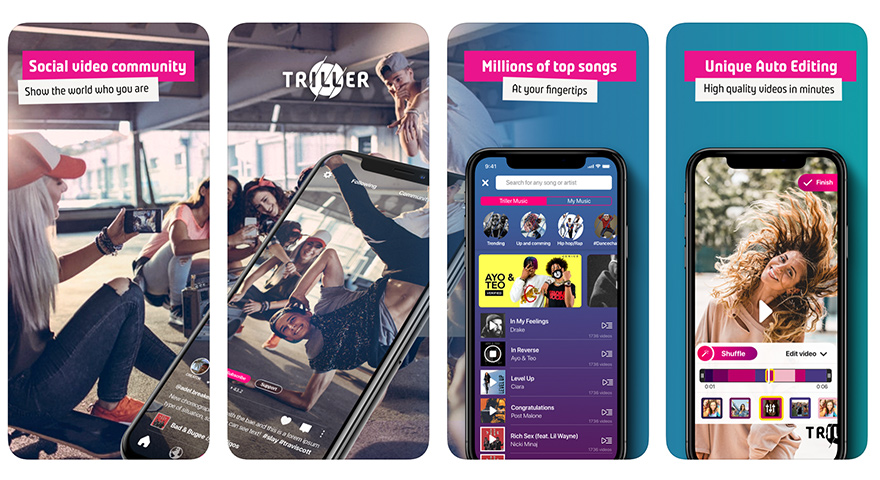 In magic, the effect is what counts. The methods used are always purely secondary. Commercial execs at social video app Triller are like those magicians. They're trying to pull a rabbit out of a hat by rivaling the biggest tech platforms for media dollars and are making bold claims to do so.
"We don't just amplify culture we're at the crux of it," said Justine Watkins, chief brand officer at Triller.
This is how the social video app distinguishes itself from contemporaries like TikTok and Byte that are all ways for people to film short, shareable videos of themselves accompanied by music and special effects.
Triller's spin on this is to curate the video content itself. On the app, users can film multiple takes of themselves and the app will automatically stitch the best parts of the clips together to create something akin to an actual music video.
Aside from structural similarities across the apps, there are some nuances: one of which being the number of urban music artists on the app. Triller is leaning more heavily into this music category than many other social media platforms. It's a strategy that seems to be paying off. Pepsi recently became the sponsor of the 'Rock the Vote' concert series, while McDonald's launched its own profile on the app earlier this month to promote its partnership with reggaeton singer J Balvin.
Deals like this are effectively branded content integrations brokered between advertiser and app. Rather than pushing into ad formats like TikTok is, Triller's current commercial setup revolves around letting influencers generate money from fans via a donations and media dollars from advertisers alongside its partnerships with Universal Music Group, Sony Music Entertainment, Warner Music Group.
Eventually, Triller wants to sell influencers the same way publishers sell ads. Earlier this month, it gave advertisers the option to buy campaigns on a negotiated cost-per-thousand basis similar to how they would be sold on marketplace apps like Takumi and Buzzoole. But Triller differs from those platforms by offering advertisers guaranteed views when they cut those deals. Influencers post on all of their platforms to achieve the guaranteed views for advertisers that also get the benefit of this organic reach.
In allowing advertisers to buy influencers in the same way they buy other media, the hope is that Triller campaigns tap into a wider range of media budgets.
"Every major advertiser in the world is in conversation with us," said Bonin Bough, chief growth officer at Triller.
It's a big statement for an app that's been overshadowed by TikTok.
While Triller launched in 2015 two years before TikTok, its growth hasn't been as rapid. Triller has around 250 million downloads globally, TikTok has around 2 billion, per SensorTower. Momentum has, however, been building behind Triller. And yet depending on who you talk to, that momentum is down to one of two reasons.
Triller has benefited immensely from the banning of TikTok in India where the government banned TikTok and 58 other Chinese apps in early July 2020 following serious clashes between Indian and Chinese troops in a disputed area in the Himalayan region," said Consti Papavassilopoulos, TV and Online video analyst for OMDIA. "According to Indian media sources, it reached over 40 million downloads by mid-August 2020."
Bough, however, says the incident is isolated and that the app has grown "dramatically and organically" on the strength of its content. Nevertheless, Triller did try its best to capitalize on the turmoil around TikTok's future over the summer, when U.S. president Tump threatened to ban the platform due to it's Chinese ownership, running everything from press releases about its user numbers to ads in AdAge to take the limelight.
"We're a massive platform that's been growing dramatically and organically because of the quality of content we bring to the table," said Bough.
The former Mondelez and PepsiCo marketer's outlook reflects the 'go big or go home' mindset prominent within the app's commercial team.
"The people who invest early with the right type of scale [on Triller] are those that are going to get disproportionate value over time," said Bough.
It's a calculated gambit, primed to prod advertisers into thinking they're missing out on the next big thing in social media. If it works then advertisers believe they'll see a big payoff on the early spending later down the line. But pitches like this are also high risk, high reward, especially when the commercial team has yet to cut deals with some of the largest media agencies as is the case at Triller.
GroupM, which spent $50 billion on media last year, hasn't run any campaigns on the app to date, for example. Other buyers suspect Trilller's commercial team works with advertisers directly given how difficult it's been to arrange meetings with them. There are 20 advertisers that have recently booked campaigns on Triller. Of those, only McDonald's, Pepsi, and male personal grooming company Manscapeds have been named so far.
"We've reached out to Triller via their site but have not had anything back yet, which leads me to believe they do not have a robust sales team when it comes to working with agencies and advertisers," said a senior media buyer at a global media agency, who preferred to remain anonymous over concerns of jeopardizing future commercial deals. "There's also been speculation about the veracity of their monthly active user numbers, which our clients would need assurances over before spending."
The buyer is referring to allegations, reported by Business Insider earlier this month, that monthly active user metrics from the app have been inflated.
"That data is data that was before the new inception of the business," said Bough.
The campaigns already on the app are not the usual test runs reserved for emerging platforms.
"Advertisers aren't saying 'here's a tiny test-and-learn budget' — that's not where we're playing," said Bough.
For context, TikTok, which has recently expanded its ad sales team to deepen existing relationships with all the big media agencies, is still regarded as a platform for smaller, test campaigns.
"Despite the strong results, our clients are still at the test and learn phase of TikTok and short-form video apps in general, exploring how to use them to engage consumers — although their confidence is growing," said Mary Keane-Dawson, group CEO at influencer marketing agency and TikTok creative partner Takumi."Whereas we haven't yet had any inquiries for influencer marketing campaigns on Triller."
https://digiday.com/?p=380221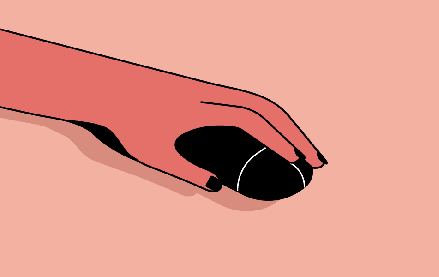 December 1, 2023 • 3 min read
People claim that the role of chief diversity officer is vanishing. However, AI is booming, and the CDO can help ensure responsible AI.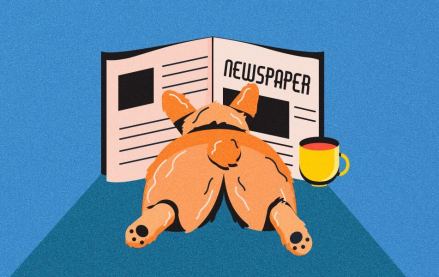 November 30, 2023 • 4 min read
Digiday+ Research found that publishers' programmatic ad revenue didn't quite live up to expectations this year, but they still see it as a growth area.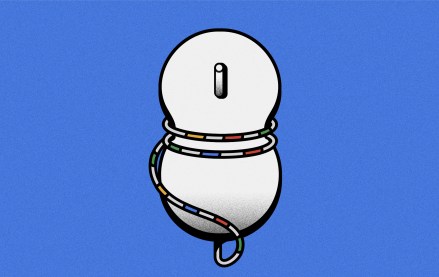 November 30, 2023 • 13 min read
For a couple of publishers, referrals from Google are down upwards of 60%.