'Solution in search of a problem': Shoppable video ads struggle with adoption issues
May 10, 2019 • 6 min read
•
•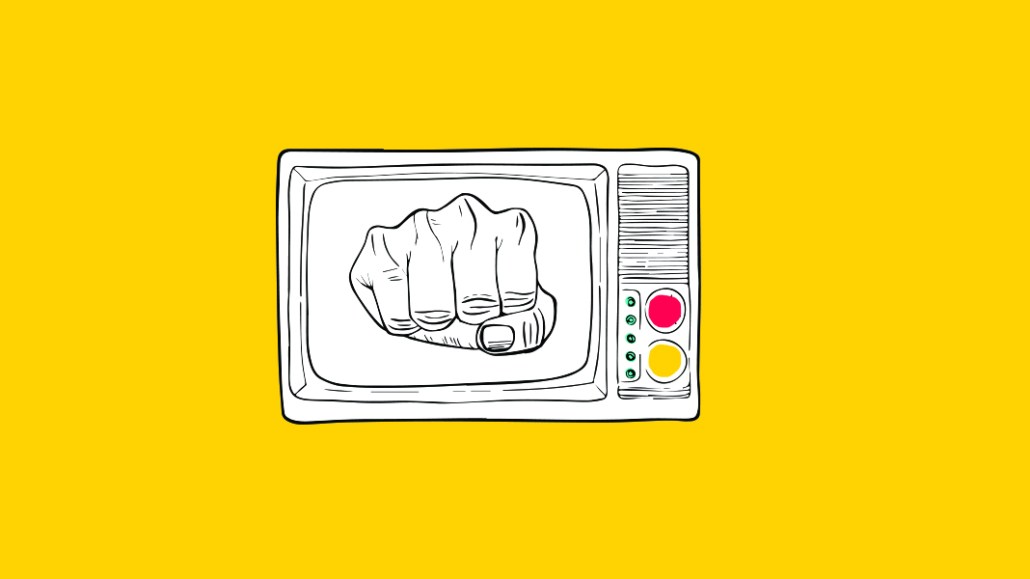 On paper, shoppable TV and video ads would appear to be a no-brainer: Take the brand-friendliest ad format of video, and attach a way for people to purchase the advertised product directly through the ad.
Shoppable TV and video ads remain a far-off dream beset by the complications of making them a reality in today's market, according to agency executives. Issues run the gamut, from lack of standardization of how they are priced, to lack of performance and lower margins for the products that are sold.
The ads are generally sold on a per-impression basis by publishers and platforms, whereas ad buyers would prefer to pay only when people take an action from the ad. Performance can pale in comparison to other shoppable ad formats, like search ads. People are likely to only buy the advertised product, and that small basket size combined with the ad and shipping costs can lower the return on investment.
The other reason is simply a lack of interest.
"Advertisers are not clamoring for it," said Chris Apostle, chief media officer at iCrossing.
The biggest reason that advertisers are not clamoring for shoppable TV and video ads is that audiences don't appear to be either. It's unclear to agency execs how necessary it is to attach a scannable code to a TV or a click-to-buy button to a video ad in order to push someone to purchase the product. "Do you need much more than a call to action to Google it?" said Jesse Math, vp of display and social and OTT lead at performance marketing agency ForwardPMX.
"It's a solution in search of a problem," said Joshua Lowcock, U.S. chief digital and innovation officer and managing partner at UM.
Shoppable TV and video has been on that search for decades. Industry execs continue to cite the example of "Jennifer Aniston's sweater," a possibly apocryphal case study from the late 1990s in which NBC wanted to take a sweater that Aniston's character on "Friends" wore in an episode and make it shoppable. Since then, companies including TiVo and Amazon have tried to turn the TV into an e-commerce platform.
Proving performance
To be fair, shoppable TV and video ads do seek to solve a problem. With brand advertisers taking a harder look at which of their media investments result in actual business outcomes like product sales, TV networks and digital video platforms are pressed to prove that they can not only raise people's awareness of a brand or product but drive sales. That is why companies like YouTube and more recently NBCUniversal and Walmart's Vudu have invested in shoppable TV and video ad formats.
On May 6, NBCUniversal announced its ShoppableTV ad format that attaches a QR code to a standard commercial or a branded integration into an NBCUniversal show that people scan with their phones to purchase the advertised product from the brand's or a retailer's mobile site. "This is another step NBCUniversal is taking in really transcending the legacy business practices of television. We're quickly moving from just GRP selling to actually proving business outcomes," said Josh Feldman, evp and head of marketing and advertising creative at NBCUniversal.
However, agency execs are still waiting to see the proof that shoppable TV and video ads perform. "On average, we generally see a three times return on ad spend for paid search as opposed to shoppable video ads," said Jason Roussos, vp of strategy at Adlucent, an agency that specializes in performance marketing.
Pricing problems
Compounding the performance issue is how TV and video ads are priced. While some companies like YouTube sell these ads on a cost-per-click basis, generally advertisers are asked to pay on a CPM basis or on a GRP basis in the case of NBCUniversal. Complicating matters further, NBCUniversal will also take a percentage of the product sale revenue, according to Feldman. "If I was a retailer or a brand, do I want to give a [share] of my revenue to NBC? Probably not," said Lowcock.
If advertisers were able to pay only when people take an action on an ad, like scan a code or click a button, then advertisers would be more willing to invest in the format, according to agency execs.
Digital platforms like YouTube enable advertisers to use their first-party data to aim the ads specifically at existing customers and potential customers that share similar characteristics. That increases the likelihood that the impressions an advertiser pays for will result in a product sale, though it's not a great omen for shoppable TV ads that can currently only be targeted based on broad age-and-gender categories. However, "as traditional TV moves toward more addressable advertising, it's possible that [shoppable TV ads] might have a place then," said Lowcock.
For media companies to adopt performance-based pricing models, they will need to know that they won't be sacrificing ad revenue as a result. Every shoppable ad that a person doesn't scan or click would become an impression that generated zero revenue for the media company. As a result, media companies will need to establish benchmarks to know how much they should charge on a cost-per-action basis in order to offset the impressions that made no money, according to Tal Chalozin, CTO and co-founder of Innovid, a video marketing platform that works with brands such as Kellogg's to make their video ads shoppable.
Managing margins
In addition to the efficiency of paying only for the desired action, a performance-based pricing model would enable advertisers to better manage the economics of a shoppable TV or video campaign. Because these ads are meant to spur impulse buys, the people that do opt to buy the advertised product are likely to only buy that product. As a result, they may opt against buying the product if the shipping costs are prohibitive. But if the advertiser provides free shipping, then its margin on the sale is impacted by the shipping cost plus the cost of the ad buy.
In an acknowledgment of how complicated a shoppable TV campaign can be for marketers, NBCUniversal plans to meet with brands' e-commerce and affiliate marketing teams when pitching its shoppable TV ad format, said Feldman.
While agency execs are not necessarily enthusiastic about shoppable TV and video ads in their current incarnation, they are not willing to write off the concept. But for shoppable TV and video advertising to have a future, it may need to lose the format in favor of visual search tools embedded in a browser or on a phone's camera that can automatically detect the objects in a video and perform a basic search query to make them shoppable. "You shouldn't need a QR code or a unique ad format," said Lowcock.
This article has been updated to reflect that NBCUniversal will not charge an additional fee to add a shoppable element to an ad or in-show integration. It will charge a traditional production fee to create the in-show integration or custom commercial.
https://digiday.com/?p=333612
This week's Future of TV Briefing looks at how the streaming ad market's programmatic guaranteed vs. private marketplace debate is reaching a compromise.
This week's Future of TV Briefing looks at how this year's upfront and recent announcements from AMC Networks and Paramount indicate the progression of programmatic in the TV and streaming ad market.
This week's Future of TV Briefing looks at how major streaming service owners' subscription business fared in the third quarter of 2023.