How TV networks are setting up for the expanding ad-supported streaming war
September 23, 2020 • 11 min read
•
•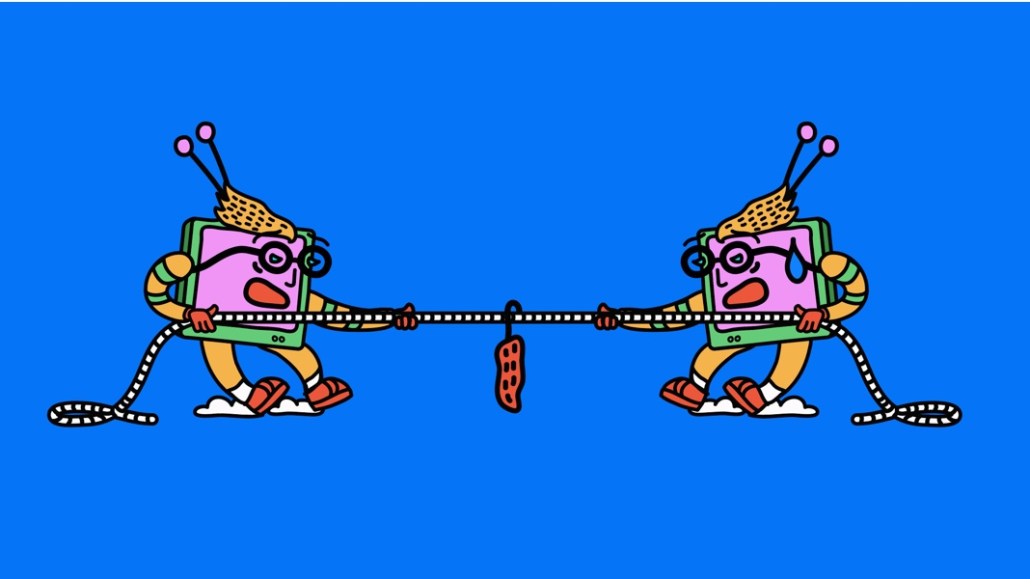 Ivy Liu
This Future of TV Briefing covers the latest in streaming and TV for Digiday+ members and is distributed over email every Wednesday at 10 a.m. ET. More from the series →
Next year is setting up to be the biggest year yet for the building ad-supported streaming war.
Discovery, ViacomCBS and WarnerMedia are each set to launch or relaunch major ad-supported streamers in 2021. The TV network groups will join the likes of Disney's Hulu and NBCUniversal's Peacock. And then there are the digital players, including Amazon, Roku and YouTube, that have been situating themselves to catch the ad dollars shifting from traditional TV to streaming, with the CTV platforms in particular angling to set themselves as landlords of the burgeoning streaming ad market.
To be clear, the ad-supported streaming war is already underway. Hulu and YouTube have been vying for TV ad dollars for the better part of the past decade. Over the past couple years, Amazon and Roku joined the two dominant ad-supported streamers in the annual upfront market. The increased competition and continued linear viewership declines pressured TV networks to step up their streaming pitches in 2019.
However, the fight for streaming ad dollars reached a new pitch in 2020. While TV networks have been building up their streaming strategies over the past several years, their pivots to streaming have taken on greater urgency in the wake of the coronavirus crisis.
Cord cutting has accelerated — several top pay-TV providers collectively lost more subscribers in the second quarter of 2020 than they did in the second quarter of 2019 — and jeopardized the money that pay-TV providers pay networks to carry their linear channels and put added pressure on the networks' linear advertising revenue and streaming businesses. Following shelter-at-home orders in March, streaming viewership has surged and stayed high while linear TV viewership increased and then ebbed. The return of major live sports, like the NFL and NBA, may provide a boost to linear TV viewership, but any assistance may be countered by TV programming schedules that have had to be pushed back because of the physical production shutdown that has only begun to abate within the past couple months.
With streaming's rise and linear TV's demise as the backdrop, TV networks are finally expanding their streaming pitches beyond the people who subscribe to traditional TV. Disney, for example, took full control of Hulu in 2019 and NBCUniversal debuted Peacock in 2020. And the number of TV networks operating streaming services untethered to their pay-TV businesses will continue to grow in 2021. Early next year, Discovery will roll out a streaming service that will not require people to log in with a pay-TV subscription. Meanwhile, WarnerMedia's HBO Max will debut an ad-supported tier sometime next spring. ViacomCBS's CBS All Access has been around since 2014 — but is set to receive a major upgrade early next year when it is rebranded to Paramount+.
ViacomCBS seems to have been at the forefront of this trend. In addition to operating CBS All Access, the conglomerate acquired free, ad-supported streaming TV service Pluto TV in 2019 and made the streamer a centerpiece of its upfront pitch. In 2020, Disney and Fox followed suit by bundling Hulu and Tubi, respectively, into their upfront deals, while ViacomCBS has started to connect Pluto TV's inventory with that of its other standalone streamer CBS All Access. NBCUniversal did not aggressively pitch Peacock in this year's upfront negotiations because its launch sponsorship deals run through next year, but it did direct advertisers' attentions to its One Platform, which the company will be able to eventually use to sell Peacock's inventory alongside its other linear and streaming inventory.
Amid a weakened ad market, the TV network groups' streaming properties propped up their slumping linear TV businesses. Linear inventory may have attracted the majority of ad dollars, but the main reason networks didn't see ad dollars drop dramatically in this year's upfront was the increased amount of money going to their streaming inventory, according to agency executives.
"How freaking lucky were NBC and Fox and then WarnerMedia, once they add advertising to HBO Max, that they onboarded some streaming platforms during this upfront," said one agency executive.
For the TV network groups to capitalize on their streaming fortunes, though, they will need to show they have enough ad-supported viewers to merit advertisers' money. The networks may benefit from more people having adopted streaming this year and the people who canceled their pay-TV subscriptions looking to subscribe to streamers offering TV programming.
But, people will still need to pay to access that programming on the networks' streamers' ad-supported tiers and that may be a harder sell outside of the pay-TV bundle. It may be an even harder sell when, in competition for people's subscription budgets, the networks' ad-supported streamers find themselves pitted against one another — including their respective streamers' ad-free tiers— as well as the likes of Netflix and Disney+. At that point, the ad-supported streaming fight merges with the subscription-based streaming battle into a full-blown streaming war.
Confessional
"There have been a sizable amount of unders at this point."

— Agency executive on TV's sports return falling short of viewership guarantees
Stay tuned: The NBCUniversal-Roku accord
NBCUniversal's and Roku's months-long stalemate has come to an end. On Sept. 18, the two sides finally reached an agreement to make NBCUniversal's Peacock streaming service available on Roku's connected TV platform. However, considering how acrimonious the road to the resolution was, the settlement raises the question of who actually won the pyrrhic victory and what does that mean for the future of connected TV distribution deals.
Both NBCUniversal and Roku are keeping mum on details. Per Roku's statement, the companies have reached a deal to distribute NBC programming on Roku's The Roku Channel and "a meaningful partnership around advertising." Whatever that means. So what might it mean? Here are some possibilities:
Roku won: All the CTV platform had to do was wait out NBCUniversal. If Peacock struggled to convert the 15 million people that have signed up for the streamer into regular viewers because those registered users could not tune in on Roku's platform, NBCUniversal would have eventually reached a point at which it couldn't afford to not have Peacock available on Roku. That timeline may have been sped up by NBCUniversal's distribution deals with Roku for its TV networks' streaming apps coming up for renewal. NBCUniversal likely could not afford to sacrifice those apps' Roku distribution because of their importance to this year's upfront deals and NBCUniversal's One Platform push.
NBCUniversal won: NBCUniversal may have pulled a Littlefinger. The media conglomerate may have acceded to Roku's demands that NBC put some shows on The Roku Channel, but NBCUniversal may have secured ad sales rights against that inventory. And instead of offering to split Peacock's ad inventory with Roku, NBCUniversal could have offered the olive branch of allowing Roku's OneView to be one of a limited number of automated ad-buying platforms to bid on Peacock impressions whenever the streamer opens its inventory for programmatic purchases.
A draw: NBCUniversal may have agreed to a licensing deal to put some of its programming on The Roku Channel for Roku to sell ads against and retain the resulting revenue, and in exchange, Roku may have agreed to let NBCUniversal retain full ownership of Peacock's ad inventory with the caveat that Roku's OneView would eventually be able to bid on Peacock's impressions. This would be the tidiest of resolutions — and therefore somehow the least likely outcome.
Numbers don't lie
-7.5%: Estimated year-over-year decline in traditional pay-TV subscribers in 2020, according to eMarketer.
-15%: Estimated year over year decline in national TV ad revenue, including election-related ad dollars, in 2020, according to Magna.
Quibi watch: Potential buyers
Quibi is for sale, according to The Wall Street Journal. The mobile video platform is not exactly a hot commodity considering how it has struggled to attract much positive attention since its April debut. But the Jeffrey Katzenberg-founded company may still have enough allure to lure a buyer (despite the fact that it doesn't own any of its programming and it's in the middle of a lawsuit over its flagship technology). Here are some potential suitors.
Verizon
Like someone who thinks they can be the one to reform an unpromising partner, the telecom giant seems to rarely turn down a chance to acquire a struggling media platform (see: AOL, Yahoo, Vessel). That's kind of it for Verizon's case.
Apple
Even before Quibi launched, the iPhone maker had been considered a likely landing spot for the mobile video service. That speculation was rooted in Quibi being a high-end mobile platform and Apple making a high-end mobile device combined with Apple's foray into high-end entertainment with Apple TV+. There's also the idea that Apple could use Quibi's technology to remake Apple TV+ for mobile viewing, but Quibi has yet to prove that technology can elicit much audience interest.
Microsoft
Microsoft's willingness and failure to acquire TikTok could suggest the company is looking to make a digital entertainment play. Quibi has failed where TikTok has succeeded — getting a lot of people to use its platform — but Microsoft could use the former's programming and platform to retry transforming Xbox from a gaming console into a living room device.
Facebook
Facebook and Quibi each offer what the other lack. Facebook has billions of people that use its platforms, and Quibi has a platform that's actually made for people to watch videos. Perhaps together they can overcome their respective inabilities to produce a breakout hit. Then again, Facebook could just wait for another company to acquire Quibi and then churn out a copycat product.
Disney, NBCUniversal or WarnerMedia
The media conglomerates have already put money into Quibi as investors and they are each building up direct-to-consumer entertainment platforms. However, Disney and WarnerMedia's parent AT&T may be reticent to sink more money into Quibi given how the former's business has been strapped this year by its theme park closures and the latter is looking to offload its debt. NBCUniversal, meanwhile, could coax its parent company Comcast into combining Quibi's mobile video service into some triumvirate with Comcast's Xfinity Flex connected TV platform and NBCUniversal's Peacock streamer.
TikTok Global
Whatever becomes of TikTok's corporate structure, the mobile video platform makes as much, if not more, sense to pair with Quibi as any other company. Quibi could effectively become the Snapchat Discover or IGTV to TikTok's main user-generated platform. As with Facebook, TikTok would provide Quibi with the audience it sorely lacks, and Quibi would offer TikTok the premium programming that would help the platform to attract ad dollars from big brands.
What we've covered
Facebook video powers a user-generated content surge:
The coronavirus crisis has spurred a surge of demand for user generated video.
Facebook video views for content not produced by brands or media companies has grown steadily all year.
Read more about Facebook here.
Advertiser concerns about TikTok's unusual spinoff:
Walmart's minority stake in TikTok could be welcomed by CPG brands but breed distrust among retail advertisers.
Oracle's partial ownership of the platform could spark advertiser interest if it's able to take advantage of TikTok's data.
Read more about TikTok here.
Discovery aims to launch Discovery+ streaming service in early 2021:
Discovery's standalone streamer will offer ad-supported and ad-free tiers.
Discovery+ is intended to appeal to twenty- and thirty-something viewers less likely to tune into traditional TV.
Read more about Discovery here.
NBCUniversal tests new ad measurement program to prove it can push sales:
NBCUniversal's Total Investment Impact will track ad performance against advertisers' product sales.
The company aims to eventually use the measurement and planning program to guarantee sales against an ad buy.
Read more about NBCUniversal here.
As sports return, Twitter eyes ad boost:
Sports organizations have flocked to pursuing ad opportunities on Twitter to offset lost game-related revenue.
Some organizations worked with sponsors to create short-form videos.
Read more about Twitter here.
What we're reading
Hollywood's coronavirus insurance crisis:
The return to production has been held up by insurance. As Variety reports, insurance prices for TV and film productions have skyrocketed. The usual insurers are unwilling to cover coronavirus-related claims, which has made it harder for producers to secure completion bonds from banks. Some newer insurers have entered the market, but they are limited in how many projects they can take on and come with risks, like a lack of independent ratings.
Fox's $2 billion NFL bet:
Fox intends to spend as much as $2 billion per year to hold on to its rights to air Sunday NFL games, according to Bloomberg. That's nearly double what Fox is estimated to currently pay, per the report, and shows how valuable the NFL is to TV networks' businesses — and how the league is poised to squeeze rights holders for even more money in the next round of rights negotiations.
Apple TV+'s bundle boost:
Apple is pulling a page from Amazon's playbook to prop up its streaming service, according to The Verge. The tech giant's Apple One subscription-based bundle will give subscribers access to Apple TV+ as well as Apple's other services like Apple Music and Apple News+. That lowers the barrier to entry for people to try out Apple's streamer, even if it's not a main reason they are paying for Apple One. And then if they so happen to find they like Apple's shows and movies, all the better.
https://digiday.com/?p=378444
This week's Future of TV Briefing looks at what an industry group's conditional certification of three measurement currency contenders signals about the TV ad business's measurement overhaul.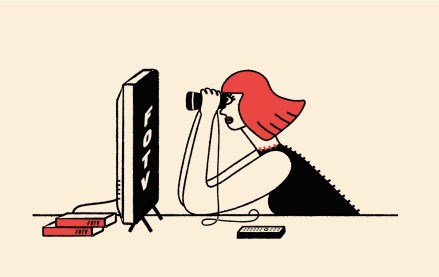 This week's Future of TV Briefing offers an updated list of the key terms that can cause confusion when talking about the TV, streaming and digital video industry.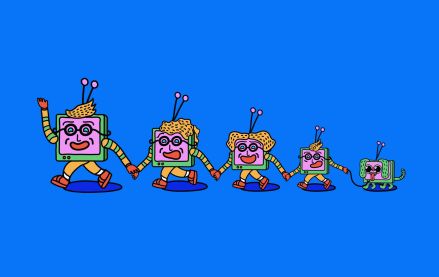 This week's Future of TV Briefing looks at what the Disney-Charter pay-TV distribution deal seems to indicate about the increasingly more-complementary-than-contentious relationship between traditional TV and streaming.