'An unprecedented period of Darwinian experimentation': As sports return, Twitter eyes ad boost
September 18, 2020 • 4 min read
•
•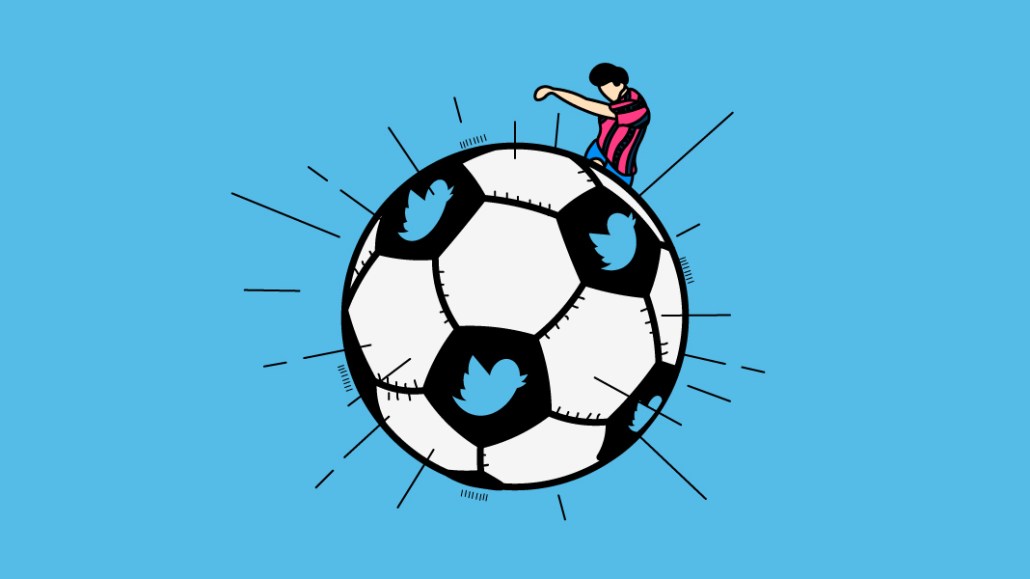 The absence of live sport during the coronavirus crisis created a vacuum on Twitter which is starting to fill up with new content ideas from sports organizations.
Many of those organizations pursued ad opportunities on social networks like Twitter to soften the loss of match-day revenue. Sponsored content for Twitter with ad bumpers, or 'presented by' live streams and clips became popular choices among sports marketers.
Nearly eight in ten (77%) of the sports videos uploaded to Twitter between Jan. 1 and Sept. 15 came from media companies, according to Tubular Labs. In comparison, less than a fifth (18%) of those views came from influencers and 4.7% from brands and teams.
Some clubs like Liverpool, Manchester City and Tottenham Hotspur experimented with archive short-form content at a time when those advertisers that were still spending were on the lookout for pre-roll video ad inventory. These organizations were able to test Twitter's ad serving functions and create more branded content in the absence of live sports, particularly around short-form video.
Over 45% of sports videos on Twitter so far this year are less than 30 seconds, per Tubular. More than a quarter (25.7%) were 30 seconds to a minute long.
"Because we have that immediacy and are increasingly a video-first platform we saw really interesting innovations from clubs and broadcasters to try and stay connected to fans," said Theo Luke, director of content partnerships in EMEA at Twitter. "The hiatus of live sports was an unprecedented period of Darwinian experimentation."
Some sporting organizations worked with sponsors like Emirates to create short-form video assets for Twitter and other platforms in the absence of live sports. On the weekend of The Emirates FA Cup quarter-final matches in March, for example, the Football Association broadcast simulated games in the Fifa 20 game matching the original schedule. One of the matches has attracted nearly 30,000 viewers to date.
"It [the hiatus of live sports] wasn't a period where anyone was driving significant revenue because more often than not the advertisers weren't there and if they were they were dampening spend," said Luke. "The question is how many of those content innovations have legs going into the next six months."
Nevertheless, the period of experimentation has paved the way for new ad slots and potential for more advertising as more live sport returns. In fact, advertisers are already starting to buy more ads around sports videos on Twitter.
In the U.S., for example, Bud Light is running a campaign around the NFL where fans get to choose which touchdown they enjoyed most of each game weekend using #BudLightCelly hashtag. Now is the time many advertisers will try to recoup some lost visibility when sports were paused.
"Despite the hiatus from advertisers during the peak period of lockdown, many have really rolled back since the [european] football season has returned which is encouraging," said Luke.
Ad spending is being driven by the usual suspects when it comes to sports marketing on Twitter, with advertisers from the telco, gambling, gaming and CPG sectors buying packages, said Luke. Mondelez has bought a campaign around Premier League video on Twitter in South Africa. Other advertisers were new. The U.K Government, for example, has been one of the larger advertisers around sports video on Twitter in recent weeks. Often those buys focus on Twitter's pre-roll inventory where ads appear ahead of the content, said Luke.
While the price of those packages can vary, they tend to fall between £50,000 and £70,000 for larger campaigns on average, according to one media buyer. They are, however, sold on a guaranteed basis so if the video views delivered don't match the agreed amount then the advertiser only pays for the views they gained.
"The lack of match-day revenue has forced clubs to better understand the commercial value of platforms like Twitter and how to use its ad serving function and create more branded content," said Aaron Duckmanton, global head of marketing, at sports video platform Grabyo.
The resurgent flow of ad dollars is a welcome reprieve for Twitter, which is without the campaigns it would have expected to attract had both the Olympics and European Championships football tournament not been pushed back until next year. That money hasn't gone away, however, it's just being moved around.
"We had a deal with one media owner around the Olympics and the lawyers on both sides of the contract were looking for the force majeure clause almost as soon as lockdown happened," said Luke. "But the business case remains the same for us so we've renewed that deal and just postponed it until next year."
Where other platforms have pursued pricey sports rights in recent years, Twitter has focused on the content partnerships it can build with the companies who own them. Even its deal to show NFL games, saw it broadcast them from the NFL's profile on the social network. As sports begin to start up again, the strength of Twitter will be its ability to facilitate conversation around sporting moments rather than be the main conduit of them.
With sports sidelined for months mid-year (especially in the U.S.), sports video views on Twitter were understandably down year over year for the same time period from 37.5 billion to 31.9 billion, according to Tubular Labs.
https://digiday.com/?p=378037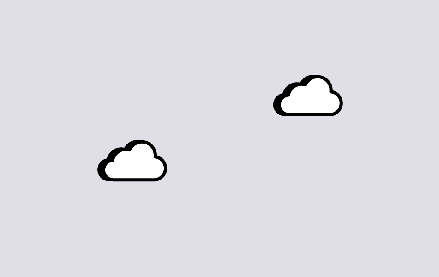 November 29, 2023 • 6 min read
Reducing carbon emissions from the digital ad ecosystem is an important priority, but various players are skeptical that much can — and is — being done to practice sustainability.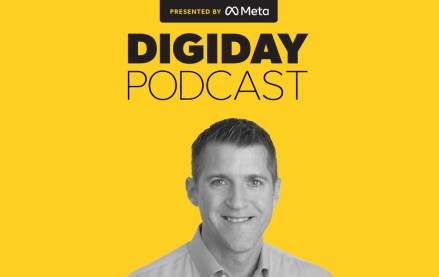 November 28, 2023 • 4 min read
Google's vp of global ads is confident that cookies will be gone from Chrome by the end of next year, despite all the challenges currently facing the ad market.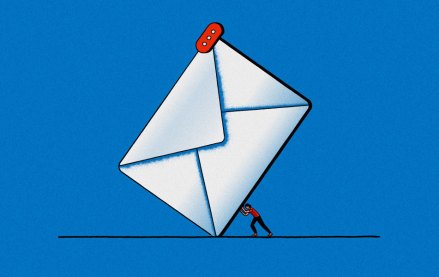 November 28, 2023 • 6 min read
Some email newsletter platforms' click-through rates are actually click-to-open rates, which are measured against the number of emails opened rather than the emails sent. But buyers seem to prefer it that way.