Disney adds Hulu to upfront deals to bolster streaming pitch to advertisers
June 5, 2020 • 5 min read
•
•
A year after taking full control over Hulu, Disney will sell the streaming service's inventory alongside the media company's own linear TV and digital inventory in this year's upfront marketplace.
"We're going to market as one portfolio, so we will be negotiating upfronts with Hulu incorporated into those deals going forward," said Lisa Valentino, evp of client and brand solutions at Disney Advertising Sales.
Disney has created a new advertising program called Disney Hulu XP for advertisers to buy ads across Hulu and Disney's digital video inventory, including streams of its TV shows and live sports, as part of a single deal. Advertisers will be able to buy Disney Hulu XP as a standalone option or within a broader deal with Disney. As part of the program — which will be available for campaigns starting Oct. 1 — Disney will guarantee that ads reach the advertiser's target audience and will also guarantee that advertisers will only pay when people watch an ad to completion.
Adding Hulu to the mix should help Disney to seize on advertisers' already growing interest in streaming that has heightened as people have spent more time streaming shows and movies during the quarantine. And connecting Hulu to its overall portfolio will enable Disney to better manage how often people are exposed to an advertisers' campaigns across its digital footprint as well as to track those exposures' impact on advertisers' businesses, such as whether an ad has made a person more likely to consider purchasing company's product.
"Hulu is big; Disney is bigger. So that additional scale that would come and be layered in on top of it, it seems like such a valuable data source that is proprietary to them and only them. The scale is just going to be crazy," said Natalee Geldert, brand media director at PMG.
As of late March, Hulu had 32.1 million subscribers, including 3.3 million people who subscribe to its streaming pay-TV service, according to Disney's most recent earnings report. The company did not specify how many of those subscribers use Hulu's ad-free service.
In addition to adding Hulu to its upfront pitch, Disney is adopting Hulu's guidelines for how often an individual viewer will be exposed to an advertiser's programmatically purchased campaigns across Disney's digital properties and Hulu, said Valentino. According to agency executives, Hulu's guidelines dictate that an advertiser's campaign will not be shown to an individual more than twice within a given show or more than four times during a given day.
Managing how often streaming viewers are exposed to a campaign has been a challenge for advertisers, especially in the connected TV market where multiple parties can sell the same inventory. Being able to consolidate streaming deals to fewer companies can help to cut back on the overexposure issue, and Disney as well as ViacomCBS appear to be pouncing on that opportunity in year's upfront.
Disney has also signed a deal with measurement firm Samba TV to develop a platform that will be able to tie ads running across Disney's linear networks and digital properties to business outcomes. "Our goal is to be able to measure everything from offline conversions and purchases to foot traffic to reach and frequency, et cetera," Valentino said.
Over the past few years, Disney has been unifying its ad sales strategy by pooling together the inventory across its linear networks and corresponding digital properties. The media company started by combining ad sales for ABC and some of its cable TV networks in 2017. A year later it added ESPN's ad sales to the fold. Now it is Hulu's turn.
Ad buyers had been waiting for Disney to incorporate Hulu into its broader ad sales portfolio long before Hulu's ad sales boss Peter Naylor left for Snap in April 2020. "I remember sitting in a meeting [in 2019] with Hulu asking, 'When can I combine the power of Disney's targeting and Hulu's targeting into one?' That answer wasn't there," said one agency executive.
Disney's move to add Hulu to its upfront pitch reflects the heightened importance of streaming in TV companies' sales efforts. As much as streaming viewership continues to grow, linear TV remains the primary means in advertisers' minds to reach a lot of people. However, streamers like Hulu enable advertisers to reach many of the people that are increasingly difficult to find tuning into traditional TV.
"Hulu viewers tend to be younger, more leaned in. Our digital video viewers tend to be younger and more diverse. So by aggregating linear, OTT and digital from a packaging perspective with new products like XP, we're absolutely driving incremental reach," Valentino said.
Packaging together linear and streaming can make it easier for advertisers to manage the audience shift without compromising their ability to reach enough people to make their money worthwhile. That is why ad buyers see TV network groups making their streaming properties a more central part of their upfront pitches this year.
In the past, TV networks focused their upfront pitches on their linear networks "and then streaming as a complement. Now more and more these guys are pitching it side by side," said a second agency executive.
A downside for ad buyers is that, in stepping up the streaming side of their sales pitches, the networks will keep upfront negotiations more level than ad buyers would like. The economic downturn that has decimated media companies' advertising revenue was supposed to make this year's upfront more of a buyer's market, whereas in recent years the power has resided with the sellers that have gotten advertisers to commit to spend more money despite linear audience declines. Ad buyers still expect the balance to tip in their favor, but not by as much when dealing with conglomerates like Disney.
"It will be good to have [Hulu] under the Disney umbrella and be able to leverage them together. Hopefully it will benefit our clients, but obviously a con is that anytime any conglomerate has any more scale, they have more leverage too. But it remains to be seen," said a third agency executive.
https://digiday.com/?p=368976
This week's Future of TV Briefing looks at how this year's upfront and recent announcements from AMC Networks and Paramount indicate the progression of programmatic in the TV and streaming ad market.
This week's Future of TV Briefing looks at how major streaming service owners' subscription business fared in the third quarter of 2023.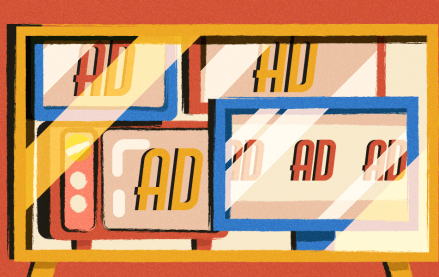 This week's Future of TV Briefing looks at what TV and streaming companies' latest quarterly earnings reports indicate about the state of the TV advertising market.