How HBO Max can find a spot in a crowded streaming world
May 27, 2020 • 8 min read
•
•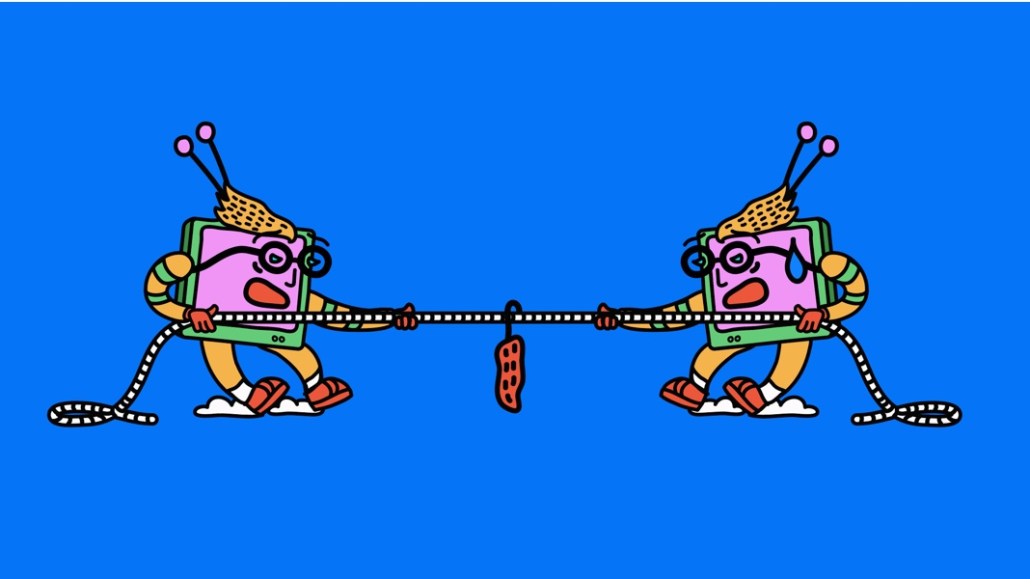 Ivy Liu
This Future of TV Briefing covers the latest in streaming and TV for Digiday+ members and is distributed over email every Wednesday at 10 a.m. ET. More from the series →
Make room Netflix. And Disney+. And Amazon Prime. And Hulu. And Peacock. And Apple TV Plus. HBO Max is here. Better late than never.
WarnerMedia's big bet on streaming — $15 a month for prestige HBO content and mass-market fare from the WarnerMedia library like "Friends" and "The Lord of the Rings" — is debuting at an inauspicious time. There is a pandemic raging and the economy is slipping into a recession some analysts are comparing to the Great Depression. What's more, it is debuting into a bewildering landscape of streaming services that inevitably beg the question: How can HBO Max possibly reach its goal of 50 million subscribers in 2025?
For HBO Max to succeed, WarnerMedia will have to thread the "mastige" needle and establish its streaming service as the Disney+ for adults, a more curated option for grown-ups weary of sifting through Netflix for something to watch but with a variety well beyond HBO's existing high-minded "gallery" approach.
It's easy to doubt AT&T-owned WarnerMedia pulling this off. After all, Kantar analysis prepared for The New York Times indicates most people typically pay for just three platforms. The streaming dance is already crowded enough, with dance cards filled and a recession hitting wallets. What's more, HBO Max is twice the price of Disney+.
All that said, WarnerMedia has a position of strength. With a built-in base of existing HBO subscribers and a library of familiar TV and movie fare, HBO Max has a shot at becoming adults' preferred supplement to Netflix. If the streaming must-buys for households with kids are Netflix and Disney+, then those without may sub in HBO Max. Many want to position HBO Max as a Netflix rival, but it's more of an add-on, competing more for second or third place as the top slot.
WarnerMedia is also not starting from scratch like NBCU's Peacock. Of the 34 million people who subscribe to HBO through their pay-TV providers or pay for standalone streamer HBO Now, a majority will automatically receive access to HBO Max. These people already shell out $15 each month for regular HBO — soon-to-be AT&T CEO John Stankey calls switching to HBO Max an "IQ test" for these people — so they are unlikely to suffer sticker shock when they see that $15 now gets them a larger library with more than 10,000 hours of programming. WarnerMedia is counting on those people making that calculation to accrue the 36 million U.S. subscribers it has projected HBO Max will have by the end of 2020.
Winning over everyone else, however, will be a challenge. HBO Max bows as the most expensive mainstreaming streamer on the market at the worst possible time. Yes, Netflix's most popular subscription tier is only $2 cheaper. Sure, people currently saving on their bar bills can use that money to pay for HBO Max. But millions of people have lost their jobs, and others are likely looking to rein in costs in case they might.
The average daily number of households that stream shows on connected TVs grew by 11% between March 9 and April 13 to reach 50 million households, according to Comscore.
Meanwhile, anecdotes abound about audiences stuck at home streaming shows that have been off the air for years. In April, people spent almost 11 million hours streaming "The Golden Girls" on Hulu. HBO Max's library is loaded with the kinds of comfort programming that people are seeking out at the moment. Its lineup spans all of HBO's programming as well as old shows like "Friends," The West Wing" and "The Big Bang Theory" and movies such as "Wonder Woman," "The Lord of the Rings" and "You've Got Mail." The streamer will also have original programming, though the production shutdown has delayed some shows like a "Gossip Girl" reboot now slated for 2021.
Non-HBO subscribers may not see HBO Max's library as being worth $15 a month. But after a time, they won't need to. Next year, WarnerMedia will introduce an ad-supported tier to the service that will lower the barrier to entry.
Confessional
"If we reach out to someone at Instagram, they will loop in someone from Facebook. It's so weird that we can't reach out directly [to people at Instagram] and get answers, even if it's a quick question."

— Media executive
Stay tuned: TV advertising's potential tipping point
TV advertising's upfront market is founded upon prices being cheaper than in the scatter market. But the gap has narrowed as traditional TV advertisers cancel their upfront commitments and quarantined audiences spend more time watching TV.
With advertisers set to cancel at least 20% of their third quarter upfront commitments, according to agency executives, upfront and scatter prices may come closer to parity. And if scatter CPMs slip below the upfront rates, that could could be what undoes the upfront market. "Then the precedent is set because then why buy in the upfront?" said one agency executive.
Numbers don't lie
80%: Share of YouTube ads running in April that were not related to the coronavirus crisis.
Trend watch: Influencers on OnlyFans
In early April, an entertainment executive who works with a lot of digital video creators sent me a message asking if I had heard about creators setting up OnlyFans accounts to offset the revenue they are missing from marketers pulling out of branded-content deals and cutting back on platform advertising. Not only had I not heard of creators doing that, but I hadn't even heard of OnlyFans.
If you have not heard of OnlyFans, it seems like a combination of Patreon and PornHub: people post illicit photos and videos to be seen by other people who pay to subscribe to the platform.
That made me think the entertainment exec was either trolling me or working with a new type of clientele. Nope. Apparently he was way early on a new trend. So many influencers have flocked to OnlyFans that it has received a 75% increase in sign-ups and is adding 170,000 new users a day, according to Huffington Post. I have a hard time seeing OnlyFans give Patreon a run for other people's money, but who knows? These are weird times.
Quibi watch: Advertisers defer payments
Quibi's debut has not gone well, to say the least. In the latest example, some of Quibi's launch advertisers are asking to defer their payments because of the service's low viewership, according to The Wall Street Journal. Advertisers asking to delay their payments is not the same as advertisers asking for their money back. But it's a step down that path and suggests the road is getting even rockier for Quibi.
What we've covered
TV advertising's business outcome guarantee deals in jeopardy:
TV ad buyers and sellers are trying to determine if business outcome guarantees have a place in this year's upfront negotiations.
All the uncertainty makes it hard to project guarantees in long-term deals, which could be a boon to the scatter market.
Read more about TV guarantees here.
How Kevin Mayer gives TikTok an aggressive leader to break into the big leagues:
Mayer was instrumental in rapidly transforming Disney's business to keep pace with the tech giants.
Now he's charged with getting TikTok's parent company ByteDance on that level.
Read more about Kevin Mayer here.
Falling TV ad prices lure in DTC brands:
Traditional TV advertisers canceling campaigns has created an opportunity for digital-first advertisers to test TV at bargain rates.
The good rates are beginning to go away for networks' best inventory, though.
Read more about DTC advertisers testing TV here.
Charities turn to TV ads amid fundraising squeeze:
Healthcare and awareness nonprofits have increased TV ad impressions from April through mid-May.
TV's discounted rates means the organizations don't need to spend more on ads than they did a year ago.
Read more about charities' TV advertising here.
ViacomCBS's streaming upfront pitch: We won't repeatedly show people the same ad:
ViacomCBS is looking to tackle one of TV advertisers' top streaming frustrations.
The company is pooling its streaming inventory and updating its ad tech to better manage ad exposures.
​Read more about ViacomCBS here.
What we're reading
Repurposed programming:
To fill their programming pipelines, TV networks like Fox and The CW are stocking up on shows that have aired on other platforms, according to The Hollywood Reporter. No word on whether they're desperate enough for old Go90 shows.
Can YouTube stave off Spotify?:
Spotify's exclusive deal with Joe Rogan removes one of the most popular video podcasts from YouTube's platform. That could lead to a flood of services snatching video podcasts away from YouTube, like how YouTube and others lured gaming talent away from Twitch. But those platforms will need to prove they can get an audience to tune in with their eyes, according to The Verge.
Costly return to production:
Hollywood is preparing to return to work and starting to find how expensive that can be. The necessary precautions not only add to the production schedule but also extend shooting schedules, according to Variety.
https://digiday.com/?p=368070
This week's Future of TV Briefing looks at what an industry group's conditional certification of three measurement currency contenders signals about the TV ad business's measurement overhaul.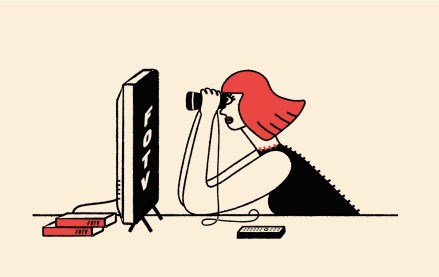 This week's Future of TV Briefing offers an updated list of the key terms that can cause confusion when talking about the TV, streaming and digital video industry.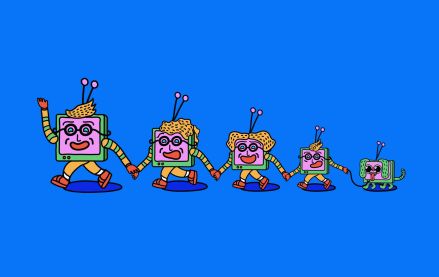 This week's Future of TV Briefing looks at what the Disney-Charter pay-TV distribution deal seems to indicate about the increasingly more-complementary-than-contentious relationship between traditional TV and streaming.