Future of TV Briefing: How the TV, streaming and digital video industry spent its summer
Ivy Liu
This Future of TV Briefing covers the latest in streaming and TV for Digiday+ members and is distributed over email every Wednesday at 10 a.m. ET. More from the series →
This week's Future of TV Briefing recaps a summer that the TV, streaming and digital video industry may hope to soon forget.
Summer bummer
WTF are TV carriage fees?
Charter v. Disney, YouTube execs' Shorts stress and more
Summer bummer
Yeesh. Did any industry wish summer were over sooner than the TV and streaming industry?
The fall brings hope for writers' and actors' strikes to end if the studios come to agree on improved working conditions. And if not, at least there's the return of professional and college football to bolster traditional TV and streaming viewership, followed by the fourth-quarter boost to the TV, streaming and digital video ad market.
But before all that, let's remember the summer to forget.
Strike season
What all is there to say? Film-and-TV actors joined the industry's writers on strike in July, and TV and streaming production officially ground to a halt. And it has stayed there.
Disney CEO Bob Iger aggravated the issue by accusing the striking writers and actors of not being "realistic" in their demands. But the writers and actors are dealing with the very real threats to their livelihoods. Among other issues, there's the residual payments issue of writers and actors not being adequately compensated for shows and movies that succeed on streaming services. And then there's the risk of studios using artificial intelligence technology to effectively replace writers and actors.
Four months after the writers went on strike, the two sides appear far enough apart that it's hard to say they're even sitting at the same table, and the same goes for the negotiations between actors and studios.
The bundle boondoggle
Streaming services aren't waiting for winter to bundle up. With a subscription market that has been cooling for a couple years, this summer saw subscription bundles become a major focus for many streamers.
The underlying rationale is simple. Streaming businesses continue to prove unprofitable, meanwhile the profitable traditional TV business continues to erode, so companies continue to try to port traditional TV's economic model to streaming. This has been the case with subscription-based streamers like Netflix and Disney+ adopting traditional TV's dual-revenue model by adding ad-supported tiers. And now it's the case with companies like Disney, Paramount and Starz embracing the pay-TV bundle strategy for their respective streaming services.
Meanwhile, the traditional TV bundle seems to be more even more under threat than it already was with the end-of-summer salvo from pay-TV provider Charter to use the Disney blackout to call for blowing up the legacy bundle economics.
Upfront -> downfront
I can't remember an upfront season featuring less pomp and circumstance. For the past few years, the likes of Disney and NBCUniversal would trumpet the end of their negotiations with advertisers and the ad-spending increases they secured. Not so much this year.
Not that that's surprising. The economic downturn had already thrown cold water on the TV and streaming ad market, and the aforementioned writers' and actors' strikes effectively had TV and streaming ad sellers pitching on ice.
While streaming commitments were up by 5% to 10%, traditional TV commitments were down by the same amount and, accounting for the majority of money spent in the upfront, dragged down the overall market.
Measurement morass
Yes, I've decided to describe the TV ad industry's ongoing measurement overhaul now as a "morass" instead of a "mess." To be clear, it's still a mess. But after this summer, "morass" feels more apt.
For starters, there wasn't much movement on the alternative currency front in this year's upfront. That sets up for a not-so-fun stretch over the next year as advertisers, agencies, TV networks and streaming services will need to navigate how to bridge the transition from Nielsen's legacy currency to the all-new currency landscape facing them in next year's upfront cycle.
And to make matters even more contentious, Nielsen has decided to incorporate Amazon's self-reported viewership counts for Thursday Night Football into the otherwise-independent provider's measurements. That news was not well received by the TV networks.
So again, "morass" feels apt (though a more suitable descriptor may soon be "maelstrom").
Creators and the economy
Honestly, the creator economy seems kinda okay. At least compared to the traditional TV and streaming sides of the business.
Sure, there's still at least the potential for TikTok to be banned in the U.S. And yes, short-form platforms-revenue-sharing programs are still often paying pennies. And okay, influencers have been asked to hold off from working with film and TV studios or risk being blackballed by the Screen Actors Guild. And YouTube is under fire for allegedly delivering ads on low-quality sites and against made-for-kids videos. And creator economy companies are struggling for funding and filing for bankruptcy.
But YouTube's ad revenue — as proxy for the creator economy — has rebounded. Both YouTube and TikTok have rolled out new affiliate commerce programs ahead of the holiday shopping season. And even if creator economy companies are having a hard time, creators themselves are in a bit of a boom time. Especially compared to the rest of the industry.
What we've heard
"This year sports is still available and will lead to more impressions. I think that will still have some good numbers, so [the traditional TV scatter ad market] may not be as challenging as Q4 in the first year of COVID."

— Agency executive
WTF are TV carriage fees?
In light of the Charter v. Disney pay-TV distribution standoff (more on that below), here's a refresher on the carriage fees that the pay-TV provider and TV network owner are fighting over.
Numbers to know
72%: Percentage share of surveyed Americans who support the striking writers over the film and TV studios.
$500 million: The earnings hit expects to take Warner Bros. Discovery because of the writers' and actors' strikes.
10: New maximum length that Instagram is testing for Reels.
$69.99: New annual subscription price for Starz's streaming service, a $5 discount but that is only available for existing subscribers.
What we've covered
With TikTok's new search ad toggle, agency execs see marketers accelerating organic search efforts:
TikTok has officially enabled brands to run search ads on the platform.
The search ad option could give brands a new way to increase viewership for their TikTok videos.
Read more about TikTok here.
How Amazon's payout structure for influencers puts a spotlight on creators' low pay:
Amazon is capping creators' payments at $12,500 for posting videos to its Inspire feed.
The $25-per-video amount is seen by creators as disrespectful and will likely attract low quality videos.
Read more about Amazon here.
Why virtual influencers have died off despite the AI boom that has a chokehold on the industry:
Computer-generated characters are a recent example of a shiny new toy quickly gathering dust.
Brands and agencies are instead gravitating toward AI-based chatbots (which were a shiny new toy several years ago).
Read more about virtual influencers here.
What we're reading
The pay-TV market hasn't had a major distribution standoff in years, and the current stalemate between Charter and Disney is a doozy that the pay-TV provider is trying to turn into a inflection point for traditional TV's economics, according to The New York Times.
YouTube execs stress over Shorts:
YouTube executives have internally raised concerns that Shorts are eating into viewership for long-form videos on the platform with creators making fewer long-form videos and more short-form videos, according to Financial Times.
Apple's soccer streams snag subscribers:
More than 110,000 people bought subscriptions to Apple's MLS Season Pass package on the day of Lionel Messi's first MLS match in July, and signups for Apple TV+ subscriptions also rose that month, according to The Wall Street Journal.
Slow uptake for new video ad standard:
Only 20% to 30% of publishers have adopted IAB Tech Lab's updated video ad guidelines that drew a finer distinction between in-stream and out-stream video ads, according to Adweek.
Want to discuss this with our editors and members? Join here, or log in here if you're already a member.
https://digiday.com/?p=516779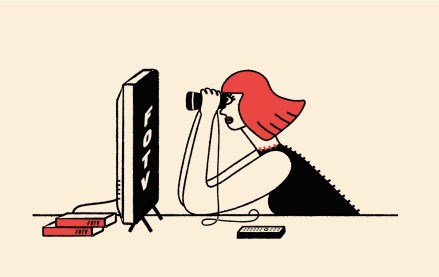 This week's Future of TV Briefing offers an updated list of the key terms that can cause confusion when talking about the TV, streaming and digital video industry.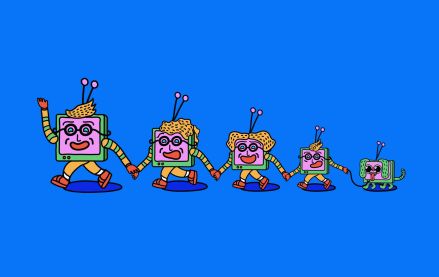 This week's Future of TV Briefing looks at what the Disney-Charter pay-TV distribution deal seems to indicate about the increasingly more-complementary-than-contentious relationship between traditional TV and streaming.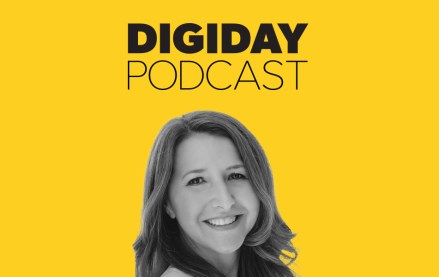 September 12, 2023 • 3 min read
Traditional TV now accounts for less than 50% of Georgia-Pacific's spending, but its share still exceeds streaming's.