Why virtual influencers have died off despite the AI boom that has a chokehold on the industry
August 31, 2023 • 6 min read
Ivy Liu
The generative artificial intelligence boom has the advertising industry enamored. Agencies and platforms are cranking out new tools and capabilities to dazzle marketers. However, virtual influencers — buzzed about up until late last year with the rise of Web3 and the metaverse — seem to have fallen out of favor.
Virtual influencers — or computer-generated characters on social media — like digital supermodel Shudu Gram, robot rapper FN Meka and most notably, Lil Miquela, made headlines over their true-to-life characteristics. Miquela is reportedly managed by Brud, a creative agency specializing in robotics, artificial intelligence. Meanwhile others have brand managers via an agency or brand. These faux influencers were often found alongside celebrities, promoting products and simulating real-life social media users.
These characters piqued advertiser interest and the industry touted it as the next big thing in influencer marketing. An interest that had brewed since the mid-2010s seemed to culminate a few years ago in tangible brand deals. For example, since her launch in 2016, Miquela has landed contracts with the likes of Prada, Pacsun and Calvin Klein. The latter of said brand deals landed the fashion retailer in hot water after rolling out a campaign in which model Bella Hadid and Miquela shared a kiss. It struck many as unrealistic and even offensive, per The New York Times.
Even last year, virtual influencers were predicted to be an emerging area of influencer marketing. They offered brands more control over campaigns, unlimited travel and a seamless transition into the metaverse. But even as influencer marketing continues to mature and the AI boom persists, hype around those faux social media starlets has died down.
"The height of it was, everyone wanted to have a story in the headlines and have something, and that's really gone down," said Becky Owen, chief marketing and innovation officer at Billion Dollar Boy influencer marketing agency. "The more knee jerk reaction to brands that don't really belong in that space has really subsided."
Content creators and influencers are in high demand with 76% of agency professionals saying their clients spent "at least a very small portion of their marketing budgets on influencers," according to Digiday research. It's not that agencies have given up on pitching virtual influencer-lead activations. It's that most clients aren't interested in them beyond marketing stunts. Meanwhile, attention has turned to other facets of emerging tech, like chatbots.
"At the moment, the focus is on generative AI applications and proofs of concept such as chat experiences," Cristina Lawrence, evp of consumer and content experience at Razorfish, said in an email. "I would consider the next wave of virtual personalities that we're going to be seeing and taking on lives of their own." To Lawrence's point, influencer Caryn Marjorie created an AI version of herself, designed to be a virtual girlfriend, earlier this summer. The voice-based chatbot reportedly backfired, sending sexually explicit conversations with subscribers, according to Insider.
Cautious curiosity
As with much of the brouhaha around AI, there's more curiosity around virtual influencers than there is intention, agency executives say. This year, HangarFour creative agency pitched four or five virtual influencer-led campaigns, down from the six or seven pitched in 2020. Thus far, the only virtual influencer campaign the creative agency has done was Lil Miquela and rapper Saweetie as an awareness-driving campaign for the rapper in October 2020. The campaign racked up 1.3 million viewers on YouTube within the first week of posting and 930,000 engagements across all social media platforms, per the agency. (Financial details of the partnership were not disclosed.)
The agency continues to pitch virtual influencers and immersive experiences, but clients, and perhaps the industry at large, is still apprehensive about those uses of emerging technologies, including artificial intelligence, the metaverse and Web3. AI is buzzy, but advertisers are not yet familiar with technical nuances that come alongside these technological developments. (Read more on AI brand-safety concerns here.)
"As we're pitching these influencers, it is a bit harder than a traditional influencer or a human influencer because of the current conversation and the ether around AI, around the progression around technology," said Elizabeth Walker, vp of influencer strategy at HangarFour Creative agency.
It's a similar story at VMLY&R ad agency, Linqia, an influencer marketing company and Journee, a web tech company. Appetite for immersive web experiences are growing as the industry continues to bridge the gap between virtual and physical worlds. However, there have been limited conversations over the last year about the role virtual influencers play in that space.
Lacking authenticity
Nuances in tech aren't the only hangup when it comes to virtual influencers. There's also the changing social media landscape, where marketers are continually chasing authenticity, hence the recent de-influencing trends.
"When brands are working with influencers, in many respects, they're looking to tap into the authentic relationships they have with their audiences," said Brian Yamada, chief innovation officer at VMLY&R. "I just don't know that we've seen a generative influencer yet that has that same thing."
Meaning, as human-like as some virtual influencers may attempt to be, they're not human and unable to resonate with humans the way traditional influencers can. Virtual influencers can't physically interact with a product. Simulations of product testing, whether it be make up, a snack brand or another consumer good isn't necessarily the same as actual product reviews traditional influencers offer, per agency execs.
"It may be a novelty, but I don't know that any one of these characters has broken through and felt as compelling as a real person. Culturally, they're not as interesting," said Natalie Silverstein, chief innovation officer at Collectively, influencer marketing agency. "Brands are interested in being where culture is."
In the age of TikTok, short-form video content is king. In the early 2010s of virtual influencers, they existed largely as still images. "It's reasonable to assume that the growth of TikTok, as well as audiences seeking motion/video content, made maintaining those virtual influencers a much heavier lift for those managing the pages," Jay Powell, svp of communications and influencer at Crispin Porter Bogusky, said in an email.
Fizzling in the West
That's not to say the industry will stumble upon a digital graveyard anytime soon. Miquela continues to post regularly, having recently landed an ad with Worldcoin, a biometric cryptocurrency project, and appearing alongside celebrities like Spanish singer-songwriter Rosalia on Instagram. But perhaps in the same vein as social commerce and live shopping, these tech trends have taken off in Asian countries only to fizzle out in the West — at least for now.
At Dentsu Creative Singapore, however, the technological advancements of AI in the influencer space have spurred, according to Prema Techinamurthi, who serves as managing director. Said growing interest is based on virtual influencers ability to adapt in any scenario, consistency and creative control for marketers and global appeal, given virtual influencers can be designed to cross geographical and language barriers.
"In fact, some virtual influencers are even powered by AI to interact with followers in real-time, creating a more immersive experience," Techinamurthi said in an email. For example, Code Miko is an artificial popular Twitch live streamer, with more than 900,000 followers on the platform, and posts regularly to more than 500,000 YouTube followers.
In the U.S., virtual influencers aren't deemed a flash in the pan marketing moments just yet. Dentsu Creative itself has a global virtual identity offering. Agency executives say as AI continues to democratize tech, making it faster, cheaper and more scalable, there could be a resurgence alongside Web3 immersive experiences, like the metaverse.
"It was a good way to start to explore how and where will generative people, generative objects, generative environments or content start to find some following and audience," Yamada said. "All the technologies like CGI and generative will get better, faster and cheaper over time."
https://digiday.com/?p=516360
September 27, 2023 • 10 min read
Digiday+ Research assesses how brands and influencers are using Shorts to reach new audiences and what types of Shorts videos create the most buzz for marketers.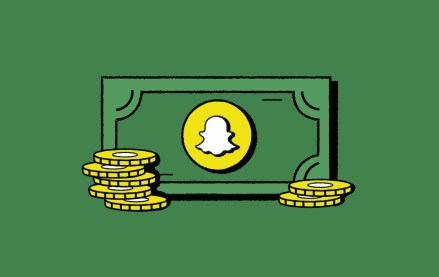 September 27, 2023 • 4 min read
Yesterday, Snapchat marked its return to in-person agency roadshows, sending company representatives to Horizon Media's Manhattan office to showcase a Snap-designed video game intended to capture the essence of what it's like to work at an agency — and how Snapchat can be part of the process.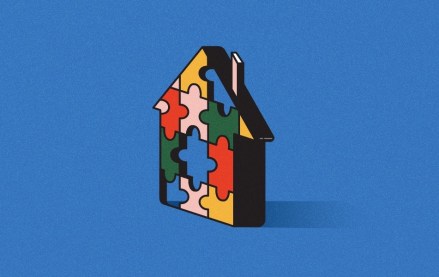 September 27, 2023 • 5 min read
As in-housing settles in as a mainstay, some marketers push for complete control.