Future of TV Briefing: Disney+ ad plan underscores the emergence of streaming's dual-revenue stream
March 9, 2022 • 9 min read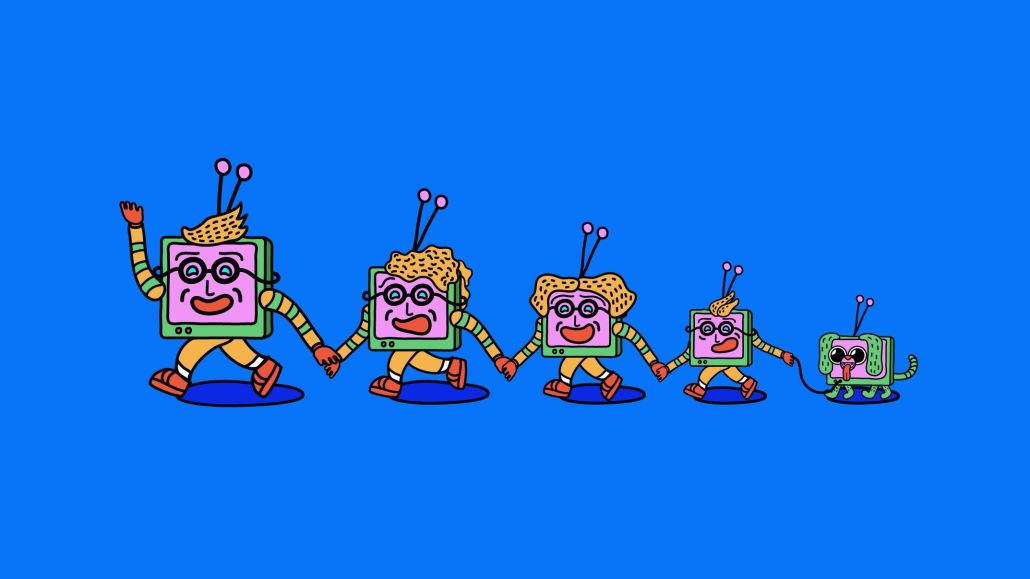 Ivy Liu
This Future of TV Briefing covers the latest in streaming and TV for Digiday+ members and is distributed over email every Wednesday at 10 a.m. ET. More from the series →
This week's Future of TV Briefing looks at how subscriptions plus advertising have become the streaming equivalent to traditional TV's dual-revenue model of advertising plus carriage fees.
Plus ads
3 (more) questions with VAB's Sean Cunningham
CNN's final prep on CNN+, Twitch's executive exodus, Hollywood's podcast IP pot and more
Plus ads
The key hits:
Disney will join Discovery, NBCUniversal, Paramount and WarnerMedia in adding an ad-supported tier to its flagship streaming service.
Hulu and Discovery+ have shown that lower-priced, ad-supported tiers can generate more revenue per user than higher-priced, ad-free options.
The addition of an ad-supported tier can help Disney to capitalize on a supply-starved ad market and to address the streaming market's subscriber growth slowdown.
Traditional TV's dual-revenue stream has posed a dilemma for TV network owners shifting their businesses to streaming. But streaming has been developing its own dual-revenue stream, as most recently evinced by Disney's announcement that Disney+ will roll out an ad-supported tier later this year.
"There's always been multiple revenue models in the television business," said Scott Schiller, a former NBCUniversal ad sales executive and global chief commercial officer at media and marketing services firm Engine.
That's true of traditional TV. But streaming's dual-revenue stream is a somewhat more recent phenomenon. For much of the past decade, streaming services' revenue models largely split between subscriptions a la Netflix and Amazon Prime Video or advertising a la Pluto TV and Tubi. But then there was Hulu, which struck a balance between the two by operating a subscription-based, ad-supported tier. As seems to be commonly the case, Hulu's is the model that the traditional TV network owners are now aping.
Discovery's Discovery+ and NBCUniversal's Peacock launched with subscription-based, ad-supported tiers. WarnerMedia's HBO Max added one last year, as did Paramount's Paramount+ (though technically Paramount+'s previous incarnation, CBS All Access, had already operated a subscription-based, ad-supported tier). And now Disney, which owns Hulu, will join the mix with its flagship streamer and seal the dual-revenue model's imprint on the industry.
The reasons for companies to co-opt Hulu's dual-revenue model are twofold and fairly straightforward. Those reasons basically boil down to traditional TV's dual-revenue stream is dwindling and companies stand to make more money in streaming from a combination of subscriptions and advertising.
"Media owners will always maximize revenue models and be creative, especially as their most traditional, legacy models are challenged," Schiller said.
Companies like Disney have enjoyed a dual-revenue stream on traditional TV — they make money from advertising as well as from pay-TV providers paying so-called "carriage fees" to carry their networks — and always needed to find a way to make at least as much money from streaming, be it from one revenue source or multiple. That need has taken on greater urgency as the pay-TV subscriber base has eroded, which can limit the number of ads the TV network owners have to sell and cut into the latter distribution revenue they receive from the pay-TV providers.
Meanwhile, in the streaming market, Hulu and more recently Discovery+ have shown the revenue upsides of operating subscription-based, ad-supported tiers. Both streamers generate more revenue per user, on average, if the person is on the paid, ad-supported tier than if they are on the paid, ad-free tier.
For this reason, Hulu's then-ad sales boss Peter Naylor gave me a hard time about being an ad-free subscriber while we were catching up in Las Vegas during the Consumer Electronics Show in January 2019. "If you watched ads [by paying for the slightly cheaper limited commercials tier], we'd make more money. The ad-supported viewer is very — we sell a lot of ads. We're good at it," Naylor said at the time.
Discovery put a finer point on the revenue upside last year when the company reported generating $10 per month in ARPU for Discovery+'s ad-supported subscribers versus $7 per month when including ad-free subscribers. More recently, Comcast CEO Brian Roberts said that Peacock's paid, ad-supported tier brings in (slightly) more revenue per subscriber than its ad-free tier.
Further fueling this streaming dual-revenue trend is the fact that — if a lower-priced, ad-supported subscription tier can help a streamer to add subscribers — that will give the streaming operator additional inventory to sell to a market of insatiable advertisers. "It's the cliché thing to say, but there still isn't enough premium TV inventory to go around," said an agency executive.
Beyond the additional revenue, operating a lower-priced, ad-supported subscription tier provides "a safety net" for streaming services faced with subscribers churning month after month, said one streaming executive. "Subscription fatigue is real. You see everyone [including Netflix and Disney+] raising their prices. At some point, people say to themselves, 'How much am I willing to pay, all in?'" the executive said. By offering a cheaper tier, the streamers are effectively offering existing subscribers a means of downsizing their streaming payments while also lowering the financial barrier to entry for new subscribers at a time when streamers, including Disney+ and Netflix, have seen a slowdown in subscriber growth.
"We certainly welcome it if [Disney+'s ad-supported tier] draws in more consumers, more subscribers, if it increases ARPU," said Disney svp and CFO Christine McCarthy, speaking at the Morgan Stanley Technology, Media & Telecom Conference on March 7.
All of which amounts to Disney+ adding an ad-supported tier feeling almost immediately anticlimactic for its obviousness — and will inevitably refuel one of the streaming industry's favorite questions: When will Netflix add ads?
In the past, the answer seemed to be a definitive "never."
"We, like HBO, are advertising free," Netflix wrote in a letter to shareholders published in July 2019. "That remains a deep part of our brand proposition; when you read speculation that we are moving into selling advertising, be confident that this is false. We believe we will have a more valuable business in the long term by staying out of competing for ad revenue and instead entirely focusing on competing for viewer satisfaction."
Fast-forward to literally yesterday when Netflix's CFO Spencer Neumann spoke at the Morgan Stanley event, and the preeminent ad-free streamer's answer is now, in Neumann's words, "Never say never."
What we've heard
"It's inevitable there's going to be consolidation around a very small number [of connected TV platform operating systems]. I predict three cheap, licensed TV brands; that Roku will remain the number-one brand; and that, if you're Samsung, LG or Vizio, you have two choices: You can keep losing market share, or you can switch to a licensed operating system."

— Roku CEO Anthony Wood, speaking at the Morgan Stanley Technology, Media & Telecom Conference on March 7
3 (more) questions with VAB's Sean Cunningham
Last week we published a Q&A with Sean Cunningham, who is CEO of the VAB, the trade organization that represents TV network owners and largely kicked off the ongoing measurement overhaul.
Lengthy as that Q&A is, the interview ran a bit longer. The conversation eventually ran into the question of whether content quality can be quantified to the point of being considered part of the measurement equation.
Here is that exchange, which has been edited for length and clarity.
NBCUniversal, in their recent measurement framework look book, there's a line where they say they believe any new measurement standard needs to account for the quality of content. Does the VAB share that view? And then how could you possibly create a standard that can account for content quality? That feels like such a qualitative thing and not something that could be quantitative in any way.
You're onto it. It's somewhat easy to explain in its extremes. When we say that there needs to be a factor that differentiates between a six-second ad that's part of the news feed and a 30-second ad in the fourth quarter of the AFC Championship game that's got a huge live audience, it's understood. It's when you start to move it towards the middle that it gets hard. I don't think it's as easy as just splitting it up between professional and user-generated [content]. Because the fact is, there are platforms right now that are doing incredibly well with people under 35 and over 35 who are just short-form videos that are largely UGC. And for them, it's premium content. It's going to be about agreeing to reasonable guardrails, is probably the best way to say it.
What does that mean: "reasonable guardrails"?
It may not be an absolute, defendable metric down to a decimal point. It may be something where there's a range from more this [to] less this. It remains to be seen; that's what I mean by guardrail.
Would that still qualify as a standard?
I think that it can. Therein lies one of the things as well. Standards, heretofore, largely are down to decimal places, and we intend to get as close as we can on as much of that as humanly possible. But there's one where the market may be served more by another mechanism, such as a range.
Numbers to know
15.1 million: Number of active accounts for Vizio's SmartCast connected TV platform.
$350 million: Valuation of production company Industrial Media after selling a majority stake to Sony Pictures Television.
10%: Percentage share ownership that ITV has taken in BritBox after buying BBC's stake in the subscription-based streamer.
£1.35 billion ($1.77 billion): How much money ITV will spend on content by 2023 to build its streaming business.
$300,000: How much money YouTube is offering to pay podcasters to produce video versions of their shows for the Google-owned platform.
What we've covered
How A+E Networks' Mark Garner is managing the TV network group's programming library in the streaming era:
As evp of global content sales and business development at A+E Networks, Garner is charged with doing deals to distribute the company's own original programming.
On the Digiday Podcast, he discussed how A+E Networks evaluates its programming and digital distribution opportunities.
Listen to the latest episode of the Digiday Podcast here.
How publishers are tackling the Ukraine-Russia war disinformation problem on TikTok:
Disputing false claims or saying a video is fake is more difficult on TikTok than on other platforms.
To address the issue, publishers are avoiding viral videos, producing videos that seek audiences' involvement and keeping high verification standards.
Read more about TikTok's disinformation problem here.
Q&A with VAB CEO Sean Cunningham on the trade org's role in the TV ad industry's measurement makeover:
The VAB plans to announce something related to the measurement standards it's developing sometime in 2022.
In an interview, Cunningham addressed the question of how the VAB can be objective when it counts multiple Nielsen rivals as members of the trade group.
Read more about the VAB here.
How Disney is using its audience data and Hulu's ad tech to compete with Google, Meta and Amazon:
Disney is in the midst of unifying its ad tech stack on the Disney ad server, which is based on Hulu's ad server.
Disney has 218 million monthly unique visitors in the U.S. and 100 million household-level IDs.
Read more about Disney's ad tech strategy here.
What we're reading
CNN's final prep on CNN+:
Later this month, CNN will officially roll out its subscription-based streamer CNN+, which will initially be priced at $2.99 a month and eventually go up to $5.99 per month, according to Los Angeles Times.
Twitch's executive exodus:
Roughly a half-dozen top executives have left Twitch since the start of 2022, including the Amazon-owned video platform's COO, according to Bloomberg.
YouTube's child-proofing:
With YouTube Kids, YouTube initially tried to replicate the hands-off, algorithm-dependent approach it has taken with its main platform. That didn't work. But relying on heavier human curation has, according to The Wall Street Journal.
Esports' controversial contracts:
The esports industry seems to be rife with organizations pressuring athletes into contracts that give the upper hand to the organization at the expense of the athlete, according to The Washington Post.
Hollywood's podcast IP pot:
Podcasts are rivaling books as a fount of ideas to be successfully pitched and adapted into TV shows and movies, according to The Hollywood Reporter.
Paramount+'s lack of identity:
A year after rebranding CBS All Access as Paramount+, Paramount's flagship streamer has lacked enough splashy original shows to make a big splash in the saturated streaming market, according to The Verge.
https://digiday.com/?p=441248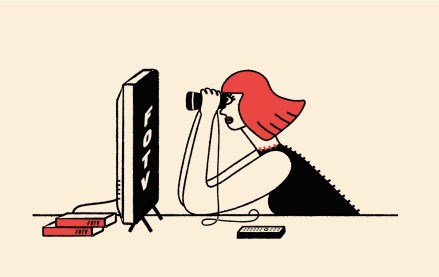 This week's Future of TV Briefing offers an updated list of the key terms that can cause confusion when talking about the TV, streaming and digital video industry.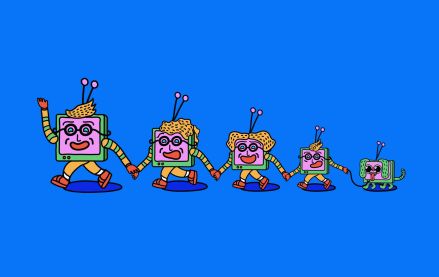 This week's Future of TV Briefing looks at what the Disney-Charter pay-TV distribution deal seems to indicate about the increasingly more-complementary-than-contentious relationship between traditional TV and streaming.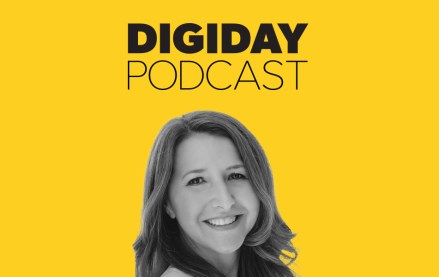 September 12, 2023 • 3 min read
Traditional TV now accounts for less than 50% of Georgia-Pacific's spending, but its share still exceeds streaming's.