Future of TV Briefing: This year's upfront cycle didn't spur much progress on the measurement currency front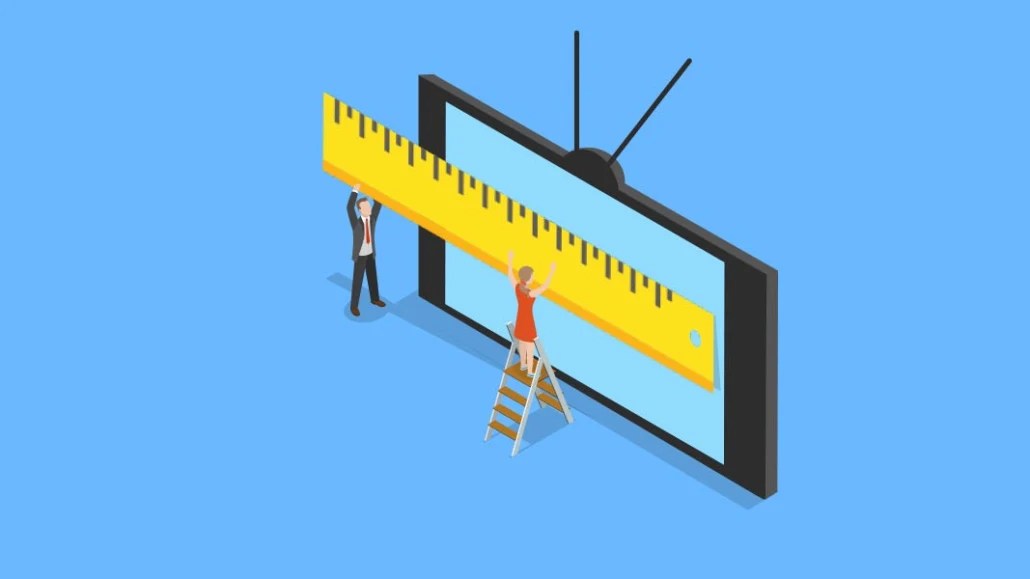 This Future of TV Briefing covers the latest in streaming and TV for Digiday+ members and is distributed over email every Wednesday at 10 a.m. ET. More from the series →
This week's Future of TV Briefing reports on how the measurement currency changeover conversation played out in this year's upfront negotiations and what that portends ahead of next year's deadline.
Currency check
This year's upfront cycle was supposed to help the TV ad industry progress toward next year's measurement currency overhaul. Yeah … that didn't really happen.
Instead, upfront ad buyers and sellers largely held to Nielsen's traditional measurement as the metric of record for deals while agreeing to, once more, "test and learn" alternative measurement currency options, according to agency executives. In other words, as expected, the situation remained the same as last year's upfront cycle.
"I don't think there was much progress," said one agency executive.
Shifting to alternative measurement currencies "was not a focus or a mandate at all in the conversations that we had," said a second agency executive.
"Fortunately or unfortunately, for better or worse, it sounds a lot like it was last year year: a lot of conversation but still not massive, full shifts," said a third agency executive.
"Oh good God, it's never going to end. We're never switching measurement — I'm kidding," said a fourth agency executive.
That last comment may have been in jest, but the sentiment — certainly the "Oh good God" response — isn't so far off the mark among agency executives. Nielsen has stated that it will be shifting to its Nielsen One measurement system next fall, meaning that all of next year's upfront deals will need to be done on new measurement currencies, and meaning that this year's upfront deals are the last opportunity to establish baselines for those alternative currencies ahead of next year's shift. And that didn't really happen.
The reason there wasn't meaningful movement on the measurement currency front in this year's upfront is that the market was down. Convincing advertisers to adopt new metrics to evaluate their returns on investment was less of a priority when the pressing concern among upfront sellers as well as agencies was getting advertisers comfortable investing in this year's upfront in the first place.
"It's a little bit shocking how little it seemed to play into the negotiations," said the first agency executive.
"The focus was dollar volume and overall rate of change," said the third agency executive.
"In a down market, the only focus turns to be net volume from the network perspective. So all of that conversation about, 'You have to shift X amount [of upfront dollars] into an alternative currency,' there was no mandates in the marketplace. The majority of the marketplace will be transacted on Nielsen," said the second agency executive.
In light of the lack of meaningful progress, agency executives are now staring down the challenge of the market getting ready for next year's currency changeover within the next 12 months. While there's the possibility of Nielsen pulling a Google and postponing its self-imposed deadline, the agency executives interviewed for this article said they believe the timeframe will remain unchanged or be delayed by at most a quarter or two.
As a result, they are coming out of this year's upfront negotiations trying to assess all the work that will need to be done during the cycle of this year's deals to prepare for next year's negotiations. "I'm a little concerned about where the industry is at," said the first agency executive. As an indication of how urgent that assessment is: "Literally, I just saw a meeting on my calendar about this come up this morning," said the fourth agency executive.
Fortunately for buyers and sellers, there is still time to do something. As a TV network executive explained ahead of this year's upfront negotiations, there's still the opportunity to shift upfront deals to alternative currencies after those deals take effect in the fourth quarter.
"We better all fucking do something or we're going to be screwed," said the second agency executive. "But that's why our commitment to our clients and ourselves is that, 'Okay, now we will start to work with individual clients that want to lean in more to identify what is the right budget and what are the right areas that we should start shifting slowly throughout the course of the year."
After all, as the fourth agency executive said, "The way we've measured historically goes away next year, so it's a Band-Aid that's going to get pulled off one way or another."
What we've heard
"[YouTube] was my main platform at first, but I took I took a step back because TikTok has just been blowing up and TikTok [videos are] so much easier to film. They're just so much quicker; you could edit in app. YouTube, you have to film all this content and then edit on your computer and then export it, and it just like takes so much longer. But [my management team members] do want me back on [YouTube] and putting more time into that."

— Creator Nava Rose
Numbers to know
5.9 million: Number of net new subscribers that Netflix added in the second quarter of 2023.
1.5 million: Number of reported subscribers in the U.S. for Netflix's ad-supported tier.
29%: Percentage decline in on-location shoot days in the Los Angeles area from April through June, reflecting the impact of the writers' strike.
Want to discuss this with our editors and members? Join here, or log in here if you're already a member.
https://digiday.com/?p=511531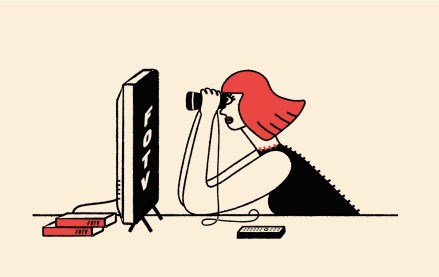 This week's Future of TV Briefing offers an updated list of the key terms that can cause confusion when talking about the TV, streaming and digital video industry.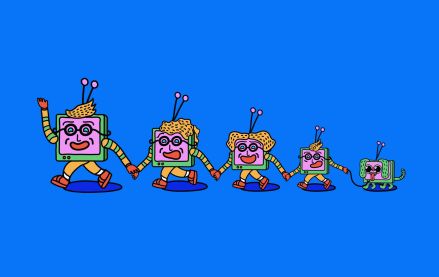 This week's Future of TV Briefing looks at what the Disney-Charter pay-TV distribution deal seems to indicate about the increasingly more-complementary-than-contentious relationship between traditional TV and streaming.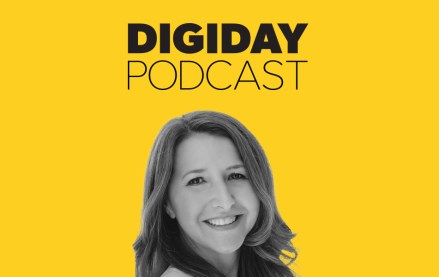 September 12, 2023 • 3 min read
Traditional TV now accounts for less than 50% of Georgia-Pacific's spending, but its share still exceeds streaming's.