Future of TV Briefing: The key to creator-driven commerce comes down to ease of use
Ivy Liu
This Future of TV Briefing covers the latest in streaming and TV for Digiday+ members and is distributed over email every Wednesday at 10 a.m. ET. More from the series →
This week's Future of TV Briefing looks at why YouTube Shorts' and TikTok's affiliate commerce programs for creators may fare better than past efforts from the likes of Instagram.
Path to purchase
YouTube's latest ad controversy
ESPN's potential streaming partner, BET's sale status and more
Path to purchase
On paper, creator-driven commerce on social video platforms makes plenty of sense. People watch videos featuring a creator highlighting a given product, decide they want to buy the product and buy the product through some in-platform feature attached to the video. Easy. In practice, though, platforms' affiliate commerce efforts have been clunky. But that seems to be changing.
This summer both YouTube and TikTok have rolled out new commerce programs for creators. In June, YouTube added an affiliate commerce option for creators to tag products in videos and earn affiliate revenue from sales. And this month, TikTok introduced the U.S. version of TikTok Shop, which similarly enables creators to promote products and receive affiliate commissions.
Neither YouTube nor TikTok seem to be doing anything all that revolutionary. Instagram had previously introduced an affiliate commerce program for creators. But the Meta-owned platform shut down that program last year, with creator industry executives citing its complicated setup process as one frustration limiting its adoption among creators.
"It didn't really feel like it was that turnkey," one creator industry executive said of Instagram's affiliate commerce program at the time.
Creators are singing a different tune when it comes to YouTube's affiliate commerce program, based on interviews with creators and creator industry executives for a video series about influencer marketing that I worked on for Digiday's sibling publication Glossy.
"YouTube's [affiliate commerce program] is my favorite because it's the easiest to use. Amazon would be a second for me. Instagram's was really messy," said Cassandra Bankson, a creator who has 2 million subscribers on YouTube and 414,000 followers on TikTok.
Ohemaa Bonsu — a creator who has 299,000 subscribers on YouTube and 215,000 followers on TikTok — has been testing the YouTube Shorts affiliate commerce program since last year and touted the ease with which she's able to tag products. "I don't have to go to a third party to search for a link," she said. The ease of use for the viewer as well is why she cited YouTube Shorts as the platform on which she's seeing the best affiliate commerce performance for videos featuring beauty products.
"I would say it's YouTube Shorts because you can tag the product directly in the video and you don't have to say 'link in bio' or 'go to description.' With YouTube, you don't have to say anything; you can just say 'click this right here,'" Bonsu said.
Sydney Morgan, who has 10 million followers on TikTok and 5.9 million subscribers on YouTube, is also participating in YouTube's affiliate commerce program and also cited its ease of use. "You can easily put that shoppable icon at the bottom left-hand of your screen and direct link to that product, and I have been seeing great success from that and brands love it," she said.
And there seems to be reason to be similarly bullish on TikTok's prospects. Influencer marketing agency Shine Talent Group works with U.K.-based creators who have participated in TikTok Shop's U.K. incarnation over the past year. "We've seen a lot of success with it," said Shine Talent Group co-founder Jess Hunichen, who expects that to translate to this side of the Atlantic because of its — wait for it — ease of use.
"We know that, with audiences, they want to do things quickly. So instead of going from one page to the next and then a checkout, if I can do it all here in one, I don't have to leave this app, I think they're going to resonate pretty well with that," Hunichen said.
What we've heard
"There's been a lot of talk about AI, but nobody knows how that's going to impact or what considerations are being made with that."

— Agency executive on how AI figured into this year's upfront talks
The Rundown: YouTube's latest ad controversy
YouTube has been accused by ad analytics firm Adalytics of potentially serving ads to kids that could potentially enable advertisers to potentially track children online, which would definitely be in violation of U.S. privacy law. That's a lot of potentiallys and one big definitely. Here's a short video breaking down how this could happen.
Numbers to know
54%: Percentage share of the top 200 scripted shows in the past year that starred a woman as the lead character.
200,000: Estimated number of subscribers that YouTube's pay-TV service added in the second quarter of 2023.
$1 billion: How much money advertisers spent on connected TV ads in June 2023.
8.1%: Percentage share of pay-TV subscribers who are expected to cut the cord this year.
What we've covered
YouTube is under fire again, this time over child protection:
Adalytics is alleging that the Google-owned video platform may have enabled advertisers to track children after seeing brands' ads on YouTube.
Apple, Mars, Netflix and Procter & Gamble are among the advertisers whose campaigns may have violated the U.S. children's privacy law.
Read more about YouTube here.
What TikTok's e-commerce launch could mean for marketers and content creators:
Creators have started signing on to sell products through TikTok Shop.
The program is designed to make it easier for creators' videos to lead to product sales and affiliate revenue.
Read more about TikTok here.
Confessions of an influencer marketer on the industry's unfair hiring practices:
A director of brand strategy and influencer marketing at a fashion retailer speaks out on issues in the influencer marketing industry.
Influencers being taken advantage of by their agents is a major issue that this person has encountered.
Read more about influencer marketing here.
What we're reading
YouTube's latest ad controversy:
The firm that accused YouTube of incorrectly running ads off the Google-owned video platform — Adalytics — has now alleged that YouTube may have enabled advertisers to track underage viewers in violation of U.S. privacy law, according to The New York Times.
ESPN's potential streaming partner:
Verizon is talking with Disney about potentially stepping in to work with the company to create a streaming service for ESPN, according to The Information.
Paramount has decided not to sell BET after all and will instead retain its majority ownership of the TV-and-streaming group that includes VH1 and BET+, according to The Wall Street Journal.
Amazon's new influencer program:
Amazon is offering creators a whole $25 per video to produce videos for its Inspire shopping feed, according to Bloomberg.
Want to discuss this with our editors and members? Join here, or log in here if you're already a member.
https://digiday.com/?p=515565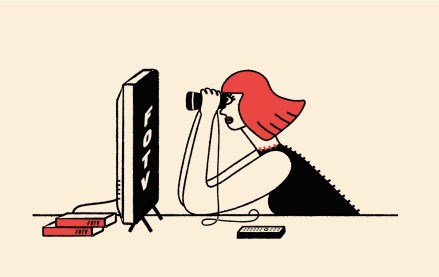 This week's Future of TV Briefing offers an updated list of the key terms that can cause confusion when talking about the TV, streaming and digital video industry.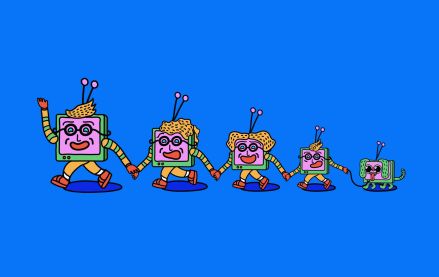 This week's Future of TV Briefing looks at what the Disney-Charter pay-TV distribution deal seems to indicate about the increasingly more-complementary-than-contentious relationship between traditional TV and streaming.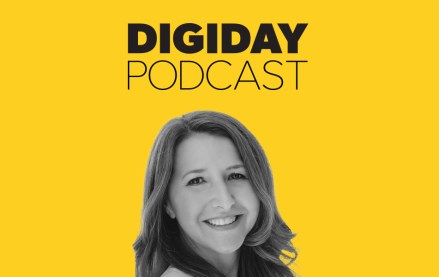 September 12, 2023 • 3 min read
Traditional TV now accounts for less than 50% of Georgia-Pacific's spending, but its share still exceeds streaming's.