Project X Entertainment's Paul Neinstein breaks down the writers' strike and its implications for Hollywood productions
June 6, 2023 • 4 min read
•
•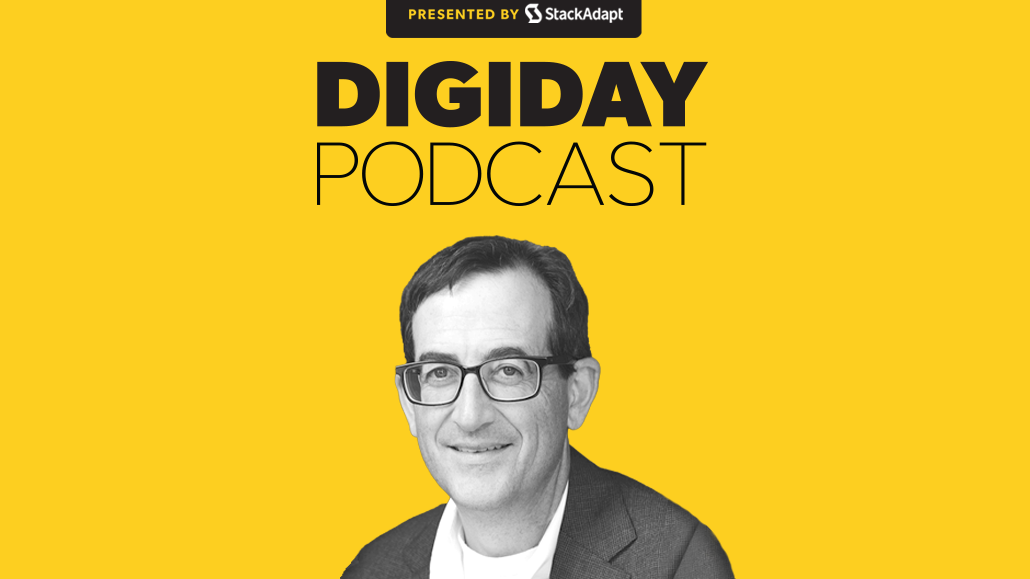 Subscribe: Apple Podcasts • Stitcher • Spotify
The TV and movie industry is once again on the verge of a production pause, at least for scripted projects.
The Writers Guild of America's ongoing strike has put the brakes on the pre-production process, and while the Directors Guild of America reached an agreement with film and TV studios on June 4 to avert a strike, the Screen Actors Guild could still strike and bring about a work stoppage come July 1.
To break down the issues at hand and the strike's (and potentially strikes') implications for the industry, Project X Entertainment co-CEO Paul Neinstein joined the Digiday Podcast. [Editor's note: This interview was recorded on May 31, before the DGA announced its agreement.]
While not a member of the organizations on either side of the negotiating table, he laid out what issues are on that table, which can be distilled to writers being in a position where they are working more for less or limited money, as in the case of streaming services curbing the residual payments that writers can receive for the distribution of shows and movies.
"One of the big categories is the residuals issue. This affects both film and TV writers and really is related to streamers more than the more traditional sort of avenues for release of films and TV series," Neinstein said.
Meanwhile, the strike and potential work stoppage is already affecting the broader film and TV industry. For example, Project X Entertainment — a production company whose credits include Netflix's "The Night Agent" and the recent revival of the "Scream" film franchise — has already had to make adjustments.
"We're a small, independent film-and-TV company. We live and die on making stuff. And fortunately we had something [in production before the writers' strike started], but we have three other projects that were lined up to start between August and September that are now uncertain," Neinstein said.
Here are a few highlights from the conversation, which have been edited for length and clarity.
The streaming residuals issue
In [streaming] residuals, it was all about upfront compensation. They've modified it a little bit in the last agreement. But it doesn't equate in any way to what writers would get in success in these more traditional media. And I think it's gotten to a point now where it's too one-sided because there's so much content going to streaming that there needs to be an adjustment and alignment in the ability for writers and folks in other unions — producers as well — to participate in the success of shows that keep bringing subscribers to these new streamers.
The AI issue
The other big area that is really going to affect everybody is AI and the writers' concern that the studios will use AI to replace writers. And I just don't believe — maybe it's me being naive and not seeing far enough into the future — that AI is really going to be able to replace the true creative content that's created by writers. Is it going to become a tool that's going to assist in that process? That's where I think we need to start looking. The hard part for me as an outsider looking at it is I don't think we know yet how much it's going to affect different areas of anything we do as content creators.
The production impact
We have a movie filming in Ireland right now. We're starting to get a little concerned about a DGA and SAG strike because we'll have a couple weeks left in our filming schedule. If there was a strike at the end of June, we've prepared as best we can and set up the production in a way that there's only one location left during that period of time. So if we have to shut down, at least we've mitigated some of the costs that will be about ramping back up.
The DGA agreement impact
I'm not sure the DGA getting to a deal actually solves the issues for the WGA and SAG. I think it will help, but I don't think it's going to be — everybody always in the past would be like, "Great. DGA's done; everything else will fall in line." It's not feeling overly positive that's going to be the same result here. I think we're in for a bit of time on this.
https://digiday.com/?p=506359
This week's Future of TV Briefing looks at how the streaming ad market's programmatic guaranteed vs. private marketplace debate is reaching a compromise.
This week's Future of TV Briefing looks at how this year's upfront and recent announcements from AMC Networks and Paramount indicate the progression of programmatic in the TV and streaming ad market.
This week's Future of TV Briefing looks at how major streaming service owners' subscription business fared in the third quarter of 2023.