As coronavirus restrictions lift, show makers prepare a gradual return to production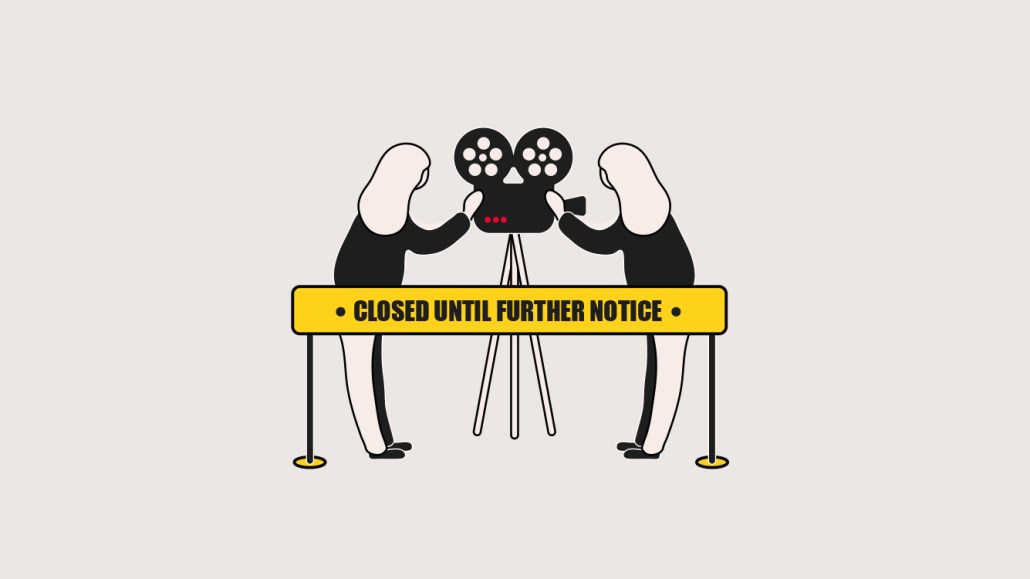 Not a light switch, but a dimmer. That's how California governor Gavin Newsom has described the state's plan to reopen the home of Hollywood following the easing of the state's coronavirus restrictions. It also befits producers' strategies for returning from a three-month physical production shutdown.
"Our state was one of the first to open up, but that didn't mean that we should run and jump into production," said Eric Tomosunas, CEO of Swirl Films, an Atlanta, Georgia-based production company that has produced shows and movies for TV networks and streaming services, including BET and Netflix.
Rather than rush back into production, Swirl Films, which has created its own safety guidelines — vetted by industry guilds and medical professionals — plans to wait until July to return. So does RadicalMedia, a production studio that has made documentary films and series for the likes of Netflix, Hulu and A&E Networks. Both companies are taking precautions not only to ensure the safety of their shoots, but also to gird themselves against another potential shutdown as new coronavirus cases increase from California to Florida.
"Our thinking is there's a window in time in which we may be able to continue shooting again," said RadicalMedia CEO Jon Kamen.
Seizing that window entails much more than opening up a soundstage or sending crews out on location, however. It involves limiting crew sizes and conducting temperature checks, providing protective equipment and spacing out lunch breaks. It can even necessitate crafting separate budgets to cover coronavirus-related costs.
Swirl Films has decided to submit a coronavirus-related budget for shows independent of the traditional production budget "so it's very clear to the networks that this is the cost of Covid," said Robert A. Boyd II, COO of Swirl Films. Making the distinction protects a show's regular budget when a program may come up for renewal after the pandemic is over. It also insulates the coronavirus-related budget against any cost-cutting during negotiations with networks, he said.
The size of a coronavirus-related budget can vary based on factors such as the size and duration of the production. Generally, these safety-related costs can amount to 10% to 25% of a project's regular production budget, said Kamen, whose company is also submitting separate coronavirus-related budgets for projects.
This separate coronavirus-related budget takes into account not only the costs of protective gear, like face masks and gloves for those on set, but additional safety measures that can add to a project's costs by extending its shooting schedule, such as staggering the crews that may be working on any given project, including when they break for lunch.
For example, Swirl Films plans to break its crews of 50-plus people into pods of no more than 10, Tomosunas said. That will enable the company to trace who comes into contact with one another in case someone on a shoot were to test positive.
RadicalMedia similarly plans to limit crew sizes to 6- or 8-person teams at the high end, Kamen said. Furthermore, the company will prioritize projects that he described as "practical shoots," such as single-subject interviews and tracking shots that can be handled by two- or three-person teams. This approach is meant to help RadicalMedia to ease back into production, but quickly stocking up on footage that can be edited remotely can also help the company if productions end up back on hiatus.
"We're definitely contingency planning for that. Everything is with caution. We're entering into this phase of getting back to work and bracing ourselves for the possibility that there could be another moment of [physical production being shut down]," Kamen said.
Confessional
"We're still being told that HBO Max's ad-supported tier will [launch] sometime in the first quarter of 2021."

— Agency executive
Stay tuned: A second sports hiatus?
The NBA's return to play announcement drew the question of whether September could feature too many sports in season. Weeks later, the question is whether we will — or should — see any of the major team sports play again this year.
NBA players are concerned about returning with coronavirus cases increasing in Florida. Dr. Anthony Fauci has questioned whether football should be played this fall. And MLB has had to close spring training camps after players and staff on multiple teams tested positive.
People's health is the foremost concern. That's a given. But if the major sports leagues cannot play this year, that will affect the health of the TV advertising business.
Some ad buyers had already been on edge about whether a second wave would scuttle the NBA's return and the NFL's start. "I don't care if you're the NFL or NHL or college football — what no one can say with certainty is there won't be some sort of outbreak that disrupts or potentially delays the season," said one agency executive.
What that would mean for sports-related TV ad dollars is somewhat easier to grok, based on conversations with agency executives.
Official league sponsors would likely be let out their deals if seasons are canceled thanks to contracts' force majeure clauses. Other advertisers may look to redirect dollars to networks' other inventory. However, since advertisers buy sports to reach a large audience and are unlikely to find similarly sizable viewership in other programs, they are as likely to take back their money and spend it elsewhere or pocket it, as some had done when sports initially went on hiatus.
"You can't force clients to spend and make it up in news or election packages," said a second agency executive.
Numbers don't lie
$500 million: TikTok's expected U.S. revenue for 2020, according to The Information.
$16 million: How much money the average advertiser will spend on connected TV advertising in 2020, according to the Interactive Advertising Bureau.
17%: Share of streaming video subscribers that have canceled at least one service since March, according to Deloitte.
What we've covered
Twitch moves deeper into TV-like programming:
Twitch is co-producing two episodic shows that center on live interactivity.
The platform has also talked with producers about adding more original shows.
Read more about Twitch here.
TV ad dollars expected to drop, but streaming's share set to rise:
Advertisers will spend $61 billion on total TV advertising in the U.S. in 2020, per GroupM.
Of the $38 billion that advertisers will spend on national TV ads, 13% will go toward digital extensions, like connected TV and streaming services.
Read more about TV and streaming advertising here.
Why TikTok is investing $15 million in short-form educational content:
TikTok has launched #LearnOnTikTok to curate educational videos across Europe.
The money will go to celebrities, organizations and professional experts to create educational content for the platform.
Read more about TikTok here.
What we're reading
Microsoft shuts down Mixer:
The video game live-streaming wars have claimed a casualty. After Microsoft poached some of Twitch's top streamers to exclusively broadcast on its Mixer platform last year, the company has decided to shut down Mixer and move the streamers over to Facebook Gaming. The news signals two things: First, it's going to be really hard for any platform to rival Twitch. Second, Facebook may have a much better shot than a couple years ago when it started letting gaming creators make money.
NBCUniversal's new CEO looks to overhaul its TV organization:
The Wall Street Journal's lengthy profile of NBCUniversal CEO Jeff Shell delves into how the longtime TV-and-film vet is looking to overhaul NBCU's TV business. In addition to moving resources from NBCU's TV networks to its Peacock streaming service, he aims to adopt a hub-and-spoke model for NBCU's TV programming that would later determine which property or platform distributes a show.
How TikTok's "For You" algorithm works:
Currying favor with TikTok's content recommendation algorithm isn't so straightforward as garnering more views, increasing watch time or getting viewers to like and subscribe. It's way more complicated and much more personalized, according to Wired.
https://digiday.com/?p=370816