'Never happened before': Advertisers prepare for a September logjam of live sports
June 10, 2020 • 7 min read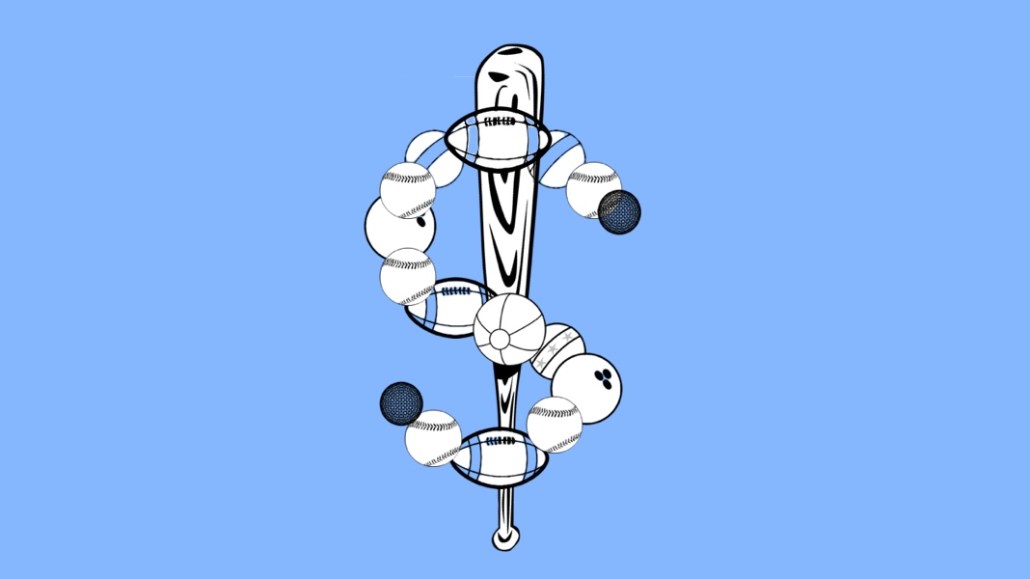 This Future of TV Briefing covers the latest in streaming and TV for Digiday+ members and is distributed over email every Wednesday at 10 a.m. ET. More from the series →
The TV ad market will go from famine to feast with the NBA slated to return on July 31. However, starved as audiences and advertisers have been for live sports, now the question is whether viewers can stomach the buffet of games coming their way, especially in September with the NBA playoffs likely going up against the start of the NFL's regular season and potentially college football, NHL playoffs and even MLB games.
"Don't forget a late major season in golf. Kentucky Derby. Preakness. All of the highlights of the spring are going to be packed against the backdrop of the NFL, which has never happened before," said Jeff Gagne, svp of strategic investments at Havas Media.
Currently, advertisers and agencies are waiting on the NBA to release the TV schedule for games. After play resumes on July 31, the league has said it expects to play five to six games per day to finish the regular season before beginning the playoffs, which may feature weekday afternoon games and will run until Oct. 12 at the latest.
The condensed early schedule and expected collision with other sports has agencies drafting scenarios for how a glut of games may affect viewership. "Inherently, there will be an initial spike and maybe some falloff," said one agency executive. Agencies are also talking with the TV networks to understand how they might schedule games to mitigate overlap among various sports.
"People traditionally really try and give each other space so everybody can have their moment. I don't think we're going to have that luxury this year," said Tim Hill, evp and managing director of integrated investment at UM.
To be clear, advertisers have a large appetite for live sports, which remain the foremost way to reach a broad audience. Ever since March when the NCAA canceled March Madness, the NBA and NHL halted their seasons and the MLB postponed its start, advertisers have been going after anything that sniffed of sports.
ESPN's "The Last Dance" documentary series on Michael Jordan and the Chicago Bulls launched a bidding war among advertisers for the final sponsorship slot that ultimately went to Facebook, said the unnamed agency executive. Several NASCAR races on Fox have already sold out despite advertisers historically being able to buy that inventory outside the upfront without paying a premium, the executive added.
Moreover, there is a lot of pent-up demand among advertisers that have been waiting specifically for the NBA's return. Many of Omnicom Media Group's clients that had been set to advertise against the NBA opted to keep that money in a holding pattern until the league's season resumed, said Jeremy Carey, managing director of Optimum Sports, Omnicom's sports marketing agency. Havas Media has held on to all dollars that had been earmarked for the NBA, said Gagne, noting that the NBA attracts a younger audience "that is not readily available on television, whereas football is just broad."
Concerned as advertisers are about people's willingness to watch the fifth NBA game of the day or a second-round series that matches up against Tom Brady, those concerns are unlikely to lead advertisers to redirect dollars away from the NBA. But they will inform how advertisers allocate those dollars against games. "We feel like we're in a pretty good place with the dollars. It's going to be about how we lay them in as it pertains to the end of this season," Carey said.
Besides, with fall TV programming pipelines delayed by the production shutdown, people may not have much else to watch. "That glut of sports is not just filling the sports we miss but also filling the perceived entertainment hole we may see in the fall," Gagne said.
Trend watch: Supporting civil rights
TV networks and YouTube stars are stepping up to support civil rights groups doing the invaluable work of fighting against discrimination.
I'll admit to not knowing how to play my part in the context of this newsletter and my coverage of the broader TV and streaming video industry. I will change that. I will work to talk to a more diverse array of people within the industry so that I will be more aware of and understanding of not only how these societal issues affect the industry but how the industry affects these issues. If you can help me with this, please do; my email is tim@digiday.com.
Confessional
"Budgets have definitely gotten considerably smaller. I think it's like payola for publishers where they're just trying to garner goodwill."

Media executive on budgets for Facebook Watch shows
Stay tuned: Return to physical production
Shows and movies can return to production in California on June 12, California governor Gavin Newsom announced on June 5.
Precautions are already being planned. Hand sanitizers everywhere. Face masks on everyone. Store-bought boxed lunches instead of craft services. Temperature checks. However, these safeguards cannot ensure that shoots are 100% safe. Any return to production will carry some risk
However, despite these safeguards, any return to production will carry some risk. And producers are finding they are the ones being ask to bear the brunt of that burden.
Some industry unions are saying that they will not allow their members to sign liability waivers that would clear producers of responsibility if someone catches coronavirus while on set, according to two industry executives. Making the matter more challenging, some producers are finding it difficult to obtain the necessary insurance to protect them against that liability.
"It's a tricky dance," said one producer.
Numbers don't lie
$300,000: How much money Discovery has saved per average hour of content by producing shows remotely.
What we've covered
Brand advertising return spurs social video ad bounce-back:
Advertisers are spending more money on social video ads to promote businesses opening back up.
Advertisers have moved money from TV and out-of-home placements to social video platforms.
Read more about social video advertising here.
Publishers' platform video ad revenue begins to rebound:
After bottoming out in April, publishers have seen video ad dollars bounce back across Facebook, Snapchat and YouTube.
The recovery has been strongest on Facebook and Snapchat, publishers said.
Read more about platform video ad revenue here.
Disney adds Hulu to upfront deals to bolster streaming pitch:
Disney will sell Hulu's inventory alongside its own linear TV and digital inventory.
A new ad program will package Hulu and Disney's digital inventory as a standalone option.
Read more about Disney's upfront pitch here.
Protests put tone-deaf influencer marketing in the spotlight:
As protests against police brutality continue, marketers are pressing pause on influencer campaigns.
Questions have arisen about diversity in influencer marketing and the need for brands to get comfortable with influencers taking a stand.
Read more about influencer marketing here.
What we're reading
Connected TV sustains spike
Since the quarantine began in mid-March, people have been watching a lot more TV. However, while traditional TV viewership has ebbed to pre-crisis levels, connected TV viewership has remained high, according to Nielsen.
TV viewership gap grows between NFL and everything else
The Hollywood Reporter has done the math on the past season's primetime TV viewership. It will surprise no one to hear that NFL games attract the biggest audience, but it is stunning how many more people tune into NFL games compared to the average TV show (and how many people watch "NCIS").
https://digiday.com/?p=369284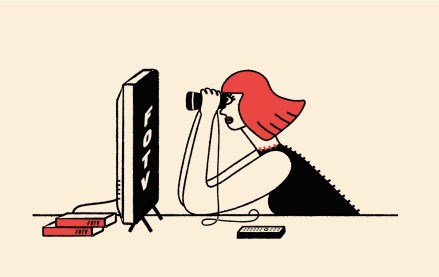 This week's Future of TV Briefing offers an updated list of the key terms that can cause confusion when talking about the TV, streaming and digital video industry.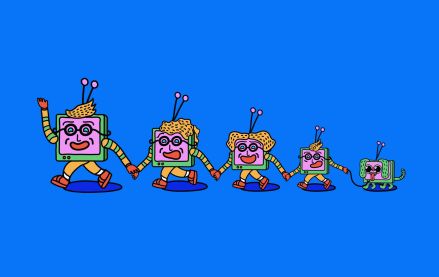 This week's Future of TV Briefing looks at what the Disney-Charter pay-TV distribution deal seems to indicate about the increasingly more-complementary-than-contentious relationship between traditional TV and streaming.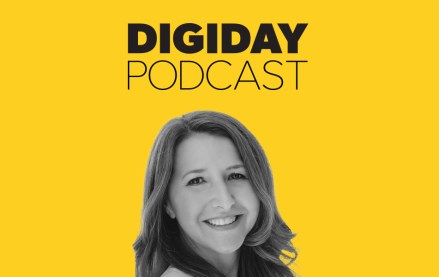 September 12, 2023 • 3 min read
Traditional TV now accounts for less than 50% of Georgia-Pacific's spending, but its share still exceeds streaming's.