Some Black-owned publications push back on MFA reform amid declining traffic
October 17, 2023 • 9 min read
•
•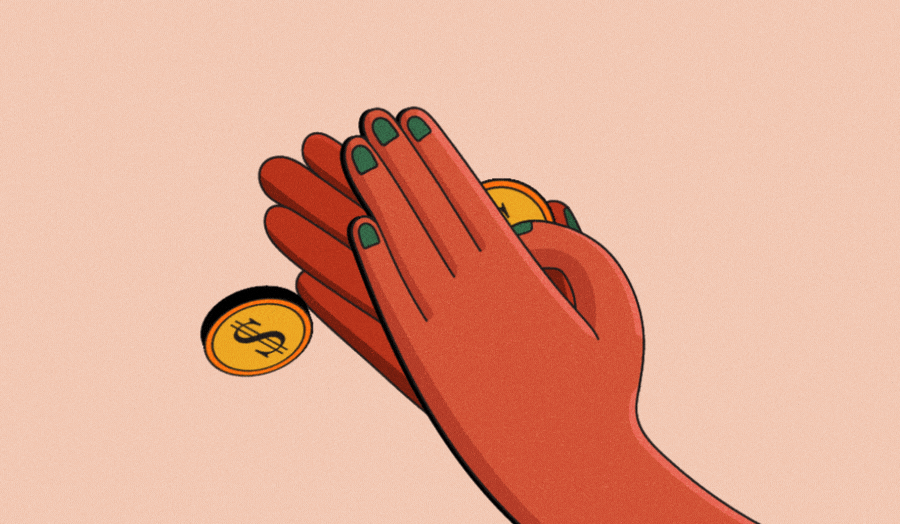 Ivy Liu
Some Black-owned publishers feel the crackdown on made-for-advertising sites (MFAs) unfairly puts them at a disadvantage — particularly while grappling with declining referral traffic from social platforms.
More ad dollars are making their way to Black-owned publishers, as a result of agencies' commitments to spend a percentage of their media budgets with Black-owned publishers after the media reckoning spurred by the murder of George Floyd in 2020. However, declining referral traffic from sources such as Facebook this year means some of those publishers are struggling to fulfill the ad impressions required in their deals with advertisers.
Because of declining traffic in the last year, a head of digital at a Black-owned publisher — that has benefitted from the money coming in from agencies like GroupM and Publicis — has felt pressure to buy traffic from Facebook or do deals with other publishers to extend their audiences to fulfill those campaigns.
However, traffic buying (or ad arbitrage) can put publishers at risk of being labeled an MFA, a concern that first arose back in June, after a report by the Association of National Advertisers (ANA) began cataloguing sites overridden by cheap ad inventory. Execs at Black-owned media companies said this is especially frustrating, given some publishers have historically bought traffic to grow their sites through search-engine marketing and editorial promotion on platforms like Facebook to keep up with ad agency demand despite the stigma around traffic buying.
But now some Black-owned publishers, which have experienced historical underinvestment in their businesses, feel the industry's fight against MFAs could dampen their ability to grow once again.
Telling Black-owned publishers not to buy traffic is "like telling a developing country 'Don't use fossil fuels' after Americans used fossil fuels for 150 years to grow its economy. It's kind of a slap in the face to do that," said Dévon Christopher Johnson, CEO and founder of Black millennial-focused multimedia company BleuLife Media Group and co-founder of non-profit organization The Black Owned Media Equity and Sustainability Institute (BOMESI).
The paid traffic predicament
In 2021, a separate Black-owned publisher needed to fulfill a multi-million dollar campaign that it received as part of a DE&I initiative from an agency, according to a revenue optimization consultant who worked with the publisher and spoke on condition of anonymity. At the time, the publisher had recently launched its website and was only receiving 10,000 to 30,000 organic site visitors "on a good day," said the consultant. That amount of traffic did not come anywhere close to what the publisher needed to fulfill the campaign requirements, so the consultant signed the publisher up for Taboola, buying clicks at a penny apiece. Given the low price, the consultant believed the traffic was coming from bots; "penny traffic isn't real," they said. Nonetheless, the likely bot-laden traffic was enough for the publisher to meet its impression goals and its employees and the publication's "employees got Christmas bonuses" that year, said the consultant.
That example speaks to the predicament that Black-owned publishers find themselves in. Advertisers are finally opening up their wallets, but the publishers don't always have enough inventory to satisfy that spend. Buying traffic provides a means of supplementing inventory availability, but doing so has become more precarious amid the heightened attention on MFAs.
Kerel Cooper, president of advertising at Group Black — a Black-owned media company that operates an ad exchange to sell ads across other publishers, including Essence, Reach TV and Pod Digital Media — said his company has not had these struggles, which he believes is due to its diversified offerings to advertisers, including digital media, custom content and experiential activations. But he was empathetic to smaller publishers trying to grow their reach at a difficult time, and amid a crackdown on traffic buying.
The head of digital told Digiday their site was flagged this summer as an MFA by programmatic supply chain management company Jounce Media, which has been at the forefront of the MFA conversation and has a proprietary method for assessing and labeling MFA publishers. As a result, they stopped buying traffic about three months ago.
"I'm not trying to put together a MFA site, but I'm trying to do something to allow us to get the money from agencies and deliver on the campaigns. It's just a balancing act and it's very tough these days," the head of digital said.
When asked to comment on the head of digital's situation (without sharing names), Chris Kane, founder of Jounce Media, called the organization an MFA.
"They describe migrating to a business that is totally dependent on ad arbitrage. They've seen organic traffic collapse. They're overwhelmingly dependent, it seems, on paid traffic. And the quote is they make the math work by putting a templated page in there with lots of ad units to maximize RPM. That literally is the definition [for made-for-advertising] that the [trade organizations] have put forward," Kane said.
The murky MFA definition
That definition isn't exactly well-defined, though.
The definition of MFAs created by the trade organizations — including the Association of National Advertisers (ANA), The American Association of Advertising Agencies (4A's) — does say that buying traffic is a characteristic of MFA publishers, as well as having poorly designed, templated website designs. However, while the guidelines provided by the orgs says that while MFAs have a "high percentage of paid traffic sourcing," it does not provide an exact threshold percentage.
The guidelines further state that MFAs "exhibit some combination" of the characteristics listed in the guidelines, but does not directly dictate how many of the characteristics. So while MFAs "often have little-to-no organic audience and are instead highly dependent on visits sourced from clickbait ads that run on social networks, content recommendations platforms, and even on the websites of reputable publishers," the definition is open to interpretation by the marketer and agencies tasked with monitoring these sites.
"The point of this exercise is not to put small business owners out of business," said Ashwini Karandikar, the 4A's evp of media, technology and data, who was part of the taskforce designated to create the definition. "There are a lot of local and independent media companies who are being asked to deliver more scale than in their organic reach, and sometimes they have to supplement that with additional supply," she continued. "We don't want to penalize all of that."
This is part of the reason why the definition for MFAs created by four trade organizations, including the 4As, is broad. It was designed to give both the buy- and sales-side "the flexibility to negotiate. So this is not necessarily giving the smaller publishers a free ticket to say, 'you can keep creating arbitrage.' Instead, this is an opportunity for them to demonstrate how the supply is sourced … instead of sliding through cheap media," she said.
But, Karandikar added that the buyer should at least be made aware of where that additional traffic is coming from and be given the opportunity to assess the value of said supply themselves.
When it comes to supporting minority-owned publications, Helene Parker, the founder of programmatic consultancy Helene Parker Consulting, said she's still trying to find the balance between cutting out MFAs and not harming publishers that are buying a marginal amount of traffic.
"I don't hold it against [publishers] who buy a little traffic. We all do it, brands do it. Advertising is meant to complement what you are lacking organically," said Parker.
In general, Kane said that some "publishers are right to be concerned that they are incorrectly being labeled as [MFA]." In the past, he said he has reprimanded marketers or agencies for calling a publisher MFA based on clickbait or having any amount of paid traffic, but on the whole, those publishers did not ultimately meet the threshold of criteria within Jounce Media's definition to be labeled MFA.
So while Kane said he has "sympathy for a publisher who's found itself in a situation where it can't fill demand that it's getting from agencies," at the end of the day, "I don't have sympathy for a publisher that has solved that problem by becoming a made-for-advertising publisher and is now trying to undermine the whole MFA initiative."
The arbitrage issue
The question seems to come down to how much paid traffic is too much and to what degree marketers are comfortable with ad arbitrage versus organic traffic. The trade organizations say that the goal of the loose definition for MFAs is to allow for discourse between publishers and marketers, who will ultimately determine that limit for themselves, and possibly factor in some of the contingencies that are facing Black-owned publishers, for example.
But buying traffic isn't cheap. Kane argued that, if minority-owned media companies that are eligible for agencies' DE&I budgets become highly dependent on buying traffic to fulfill campaign impressions and have a business model dependent on arbitrage, the money that they are allocated from the DE&I budgets does not ultimately stay with that publisher.
"There's a real cost to ad arbitrage. Most of the revenue… winds up getting paid out to Facebook," said Kane.
And an MFA publisher who spoke to Digiday under the condition of anonymity last month further confirmed this, saying that upwards of 90% of the revenue they earn is used to cover traffic acquisition costs.
"Ad arbitrage… fundamentally undermines the whole purpose of DE&I initiatives. [It] takes [away] budgets that would have otherwise gone to all of the other [minority-owned] media businesses that are doing the hard work to build an organic audience," said Kane. He added that more than 6,000 minority-owned websites exist, which collectively represent about 8% of all web bid requests, and many publishers do not practice ad arbitrage and fall into this category.
Johnson said he discourages other Black-owned publishers that are part of the BOMESI network from relying on bought traffic to grow, and instead encourages publishers to take the audience extension route.
"What we hope — and what we see happening — is collaboration between different sites, and they're sharing their audience… [Their audience] has the same demographics, but they're ones you haven't reached yet," Johnson said. "We try to facilitate that as much as possible. Because you don't want an advertiser to give the excuse of, 'Oh, your traffic's not real.' It doesn't help anybody. You end up losing the deal [or] you end up sometimes spending more money on the bought traffic."
Rhonesha Byng, CEO and founder of the Black millennial women-focused digital media company Her Agenda and co-founder of BOMESI, said smaller Black-owned publishers have a harder time bringing in ad dollars — despite advertisers' pledges — and now the fear of being labeled an MFA makes it even more challenging to grow enough to bring those dollars in.
"It's a vicious cycle," Byng said.
Black-owned publishers that can afford to pay to play — either by buying traffic from Facebook or by running impressions through another publisher to extend their audience — can end up spending valuable ad dollars in order to keep their campaign deals.
"It is a balancing act there, which is the biggest struggle for the business. We're losing money, because we have to actually spend money to extend that audience," the head of digital said.
https://digiday.com/?p=522082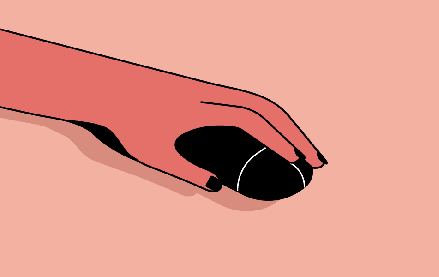 December 1, 2023 • 3 min read
People claim that the role of chief diversity officer is vanishing. However, AI is booming, and the CDO can help ensure responsible AI.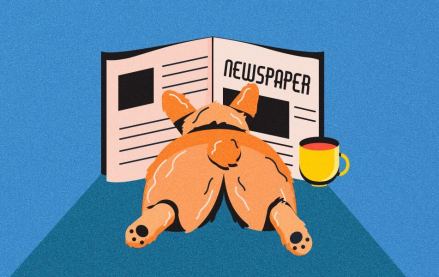 November 30, 2023 • 4 min read
Digiday+ Research found that publishers' programmatic ad revenue didn't quite live up to expectations this year, but they still see it as a growth area.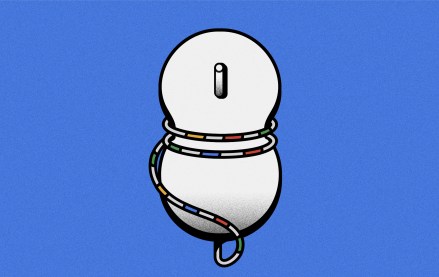 November 30, 2023 • 13 min read
For a couple of publishers, referrals from Google are down upwards of 60%.