This article is part of our Confessions series, in which we trade anonymity for candor to get an unvarnished look at the people, processes and problems inside the industry. More from the series →
Made-for-advertising (MFA) publishers found themselves in some pretty hot water this summer.
Back in June, the Association of National Advertisers (ANA) published a report that revealed MFA ad inventory represented 15% of total ad spend in the U.S. at the time, and yet, those sites do not provide advertisers with anything more than vanity metrics, such as high viewability, to prove their campaign efficacy. This left MFA publishers as the villain in many advertisers' books; labeled as money-hungry sites that couldn't care less about ad quality, effectiveness or user experience.
That's a pretty negative image for MFA publishers to be up against and they're certainly feeling the effects of this defamation campaign on their ad revenue as a result. At least that's according to one head of programmatic for a media company that found itself on one widely circulated MFA list this summer.
"I think there's another side of the story to be told. There's a fear of becoming the lightning rods. And so I think people are hesitant to speak up on the publisher side," said the programmatic lead.
In this edition of our Confessions series, in which we exchange anonymity for candor, one MFA publisher's head of programmatic advertising shared how the ad industry's "mob mentality" around villainizing MFA sites has led to a decrease in ad revenue over the past three months and why they think this public flogging of "performance publishers" is unfair.
This interview has been lightly edited and condensed.
Do you think that being classified as an MFA publisher is fair?
I don't think that [MFA lists] are fair. But I don't also see what they're driving at. For the last 10 or 15 years in ad tech, we said, "There's got to be no fraud, no hate, no porn, no extremism" and I think we've done a fair job of removing that. But to come up with this new category to say, "Hey, you're reaching real people and real people are engaging with your content and staying on the page for a really long time, you're just showing too many ads so we're going to ban you." To publicly condemn the practice seems strange.
Advertisers want to reach a large audience at an affordable price and it's good for test campaigns to see how users interact with ads. And so we certainly provide some value in the ecosystem. I'm not sure it's always articulated as such.
There are many concerns from advertisers though that MFAs don't provide a good return on investment for their ad dollars. Do you think these concerns are valid?
I think there's a little bit of a misconception [around] MFAs — I also call them performance-based publishers. They run a different business model than organic publishers who rely on search and social media. I think the key difference is that performance-based publishers just invest a lot more money [into traffic acquisition] than the traditional publisher. Most of that is designed to make sure that the users are happy when they're consuming content, because the whole business model is predicated on keeping the user on the page for as long as possible. Oftentimes, we see articles that are significantly above seven minutes per session.
Performance-based publishers [might] generate $10 million in revenue but $9 million of it went to traffic acquisition costs. And the organic publisher has zero traffic acquisition costs but generates a million dollars. [Both] are probably operating with almost a similar amount of margin.
All content creators need to pay for the content they produce, and the majority of them have chosen to do that through ads. Some sites charge a premium for ad placements, like [maybe they] only have four ads per page. They're much more conservative, and they charge a premium for that. Performance-based publishers definitely have higher ad density so they charge a lot less. And because they show more ads per session and the sessions are longer, the conversion rates go down.
How much of an impact has the conversation around MFAs had on your ad revenue?
In the short term, the impact has been negative, and we are seeing lower prices and less competition for inventory. This means we spend less to promote content, generate fewer page views and make less money. But it hasn't been as severe as the early pandemic months.
Investments that were going to MFA type articles are probably starting to be deployed other places and there's certainly some concern with all the media attention, especially by publishers that are being [labeled as MFA]. And you're seeing some buyers slow or stop spend, so there has been an impact to yield, certainly.
Have you implemented any strategy shifts to try and mitigate that impact?
We would be happy to make changes based on feedback from the market. Extending from the fraud days, if a publisher was caught committing fraud, it was turned off immediately [within SSPs]. Sometimes [SSPs even] kept your money. It's very aggressive. Occasionally still, you see SSPs act that way, even with really small publishers. One day, The Trade Desk just stopped spending or Xandr sends them a note to turn them off. And there's been very low communication with publishers. It would be nice to see some of that change, [because] it's still pretty much the demand-side going dark. [One day you have an] advertising budget and the next it's gone. But if we had a better dialogue, we would be happy to act on it.
Until we started hearing things in the media, we didn't get a lot of [feedback]. We're getting our source of information from the media less than our SSP partners.
[In the meantime], similar to other publishers, we're relying a little more on affiliate and e-commerce for diversifying out revenue stream.
Are you planning a shift to measure different KPIs other than vanity metrics like viewability?
As a performance-based publisher, I have yet to see some of the newer metrics translate into dollars. [With] viewability, it was very easy to say if it goes from 60% to 80%, you see a 25% increase in CPMs overnight.
Viewable inventory still performs better. You still see a premium CPM. Click-through rate also is a good leading indicator. I think attention metrics make a lot of sense, but I don't see that turning into dollars today for publishers.
There is a correlation between MFA publishers and publishers with high carbon footprints. Curious if the sustainability movement among advertisers has created pressure on your company to change your approach to programmatic advertising?
We certainly are sensitive to sustainability and have added tools like not requesting bid requests from partners that aren't responding, and looking at ways to reduce the number of bid requests that we send out. At the beginning of the year, we went through an SPO effort where we said we're going to shrink the number of partners that we're working with. That was probably twofold: One, [it] simplifies the setup and [two, it] also reduces the number of ad requests [from the] long chain of resellers that are taking money out of the equation.
Do you think this will have a long-tail impact on your business as an MFA publisher?
I think that public perception is already against MFAs and we'll see where this ends up. The investments are different, but it's just a different business model. Most of the money that we paid it to acquire traffic goes to other publishers, like we're trying to generate more page views which I think is relatively healthy for the ecosystem. As long as people can generate a big audience and do it in a profitable way, I think MFA publishers will be around, but there they will evolve for sure. It'll look different.
https://digiday.com/?p=518204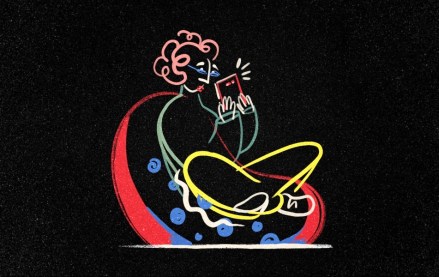 September 28, 2023 • 3 min read
The Financial Times has launched another lower-priced, subscription-based mobile app product a year after the debut of FT Edit to reach international readers.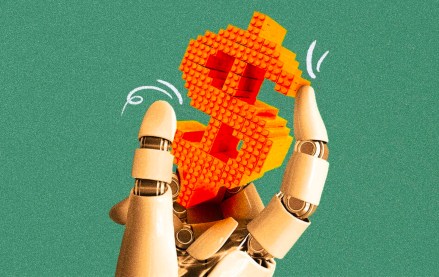 Publishers are starting to apply AI to their sales operations.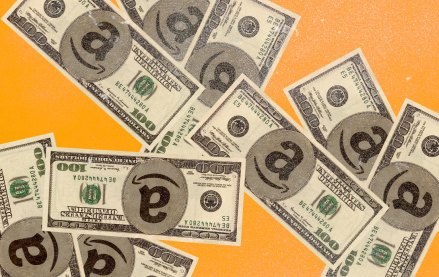 September 27, 2023 • 6 min read
The agency accused the e-commerce giant of conducting a range of anticompetitive behaviors that hurt both shoppers and sellers.