Publishers guard against ad tech vendors failing
Trust is leaving the economy. As businesses and people don't pay bills, there is the counter-reaction of entities protecting themselves against being left with bad debt.
In publishing, that means publishers fear ad tech vendors defaulting on payments and fearing another high-profile demand-side platform bankruptcy like Sizmek. Publishers are giving health checks to their vendors, using data like the change in how many sites supply vendors are selling across, the percentage of failed bids and more general customer service, and eliminating those who come up short as potential risks.
"We created a scorecard for our partners, whether trading or data, so we can take this time to be more strategic with who we work with based on five-factor criteria," said a director at a global news publisher. "That includes classic things like unique demand profiles and data leakage to softer metrics such as service levels and engagement."
This particular scorecard, developed with U.K. data ad tech consultancy RedBud, helps weigh up the revenue gain potential with criteria like impact on site loading speed or vendor reporting capabilities.
"In specific cases, we've been asked to put together evolutions of vendors since the crisis started," said Chloe Grutchfield, co-founder of RedBud. "It's more quantitative than qualitative. There's a big element of what is the best partner for me to select to make sure it doesn't impact elements like site performance as well as eliminate the risk if a vendor does go bankrupt."
None of RedBud's publisher clients have walked away from partners yet, but for those taking the opportunity of lockdown to review and optimize their strategy — like publishers have done to improve page-loading speeds and update their ad tech stacks — financial viability is a strong element of decision making, said Grutchfield.
SSPs have responded in a number of ways by cozying up to publishers fearful of how sequential liability clauses could leave them on the hook should another DSP go bust.
"Partners are being more open and transparent than before about who takes clicks where and are offering to be independently audited," said a second publishing executive. The ecosystem's murkiness is clearly prevalent, with 15% of ad dollars swallowed up by what a report from trade body ISBA called an "unknown delta."
Elsewhere, PubMatic is guaranteeing payment to publishers three days early to allay fears. It also offers a payment protection plan, for a monthly 3% fee publishers can dissolve sequential liability agreements if necessary. "Our primary focus is to look after our existing publisher base and reassure them that we are financially viable," said PubMatic CRO for Europe, the Middle East and Africa, Emma Newman. Two other SSPs, OpenX and TripleLift, have sought to address publishers' concerns by adding an insurance line to cover any failed payments from DSPs.
For years, publishers have been tightening up their vendor contracts and slimming down their referred partners in a bid to get a stronger grasp on how their programmatic inventory is being sold. For some publishers, regular due diligence on their partners is business as usual. In the last two months, as advertisers shore up cash and less money flows through the pipes, publishers are more exposed. That slow down in demand has meant that fewer SSPs are selling across publisher sites, according to data from RedBud which has been scanning sites to identify struggling vendors. 
"We've seen a drop of between 20% and 30% in the prevalence of SSPs and bidders from the end of February to the end of April," said Grutchfield. "They might have received the bid request but aren't successful, so aren't bidding or being triggered on that site in that instance." This is having the biggest knock on second-tier SSPs.
For a third publisher, out of the four SSPs they work with, Google Ad Manager, formerly AdX, sells most of its inventory.
"I know I have contracts with sequential liability in them," said the publishing exec. In some cases, before coronavirus, this publisher weighed up accepting sequential liability in contracts for benefits like access to log-level data. "I'm now much more relaxed about it. If anyone of those chains fails it will cause a headache but won't break a single month or quarter. I feel much safer being into Google for such an amount that I do with any other SSP."
While Google is seen as too big to fail, others see the potential for the tech giant to once again set the terms of the market.
"If you take out the bottom SSPs more inventory will go to [Google SSP] AdX," said the second publishing executive. "They will be back to their old tricks in driving down the price and exacerbating the problem of lower yields in the market."
https://digiday.com/?p=366295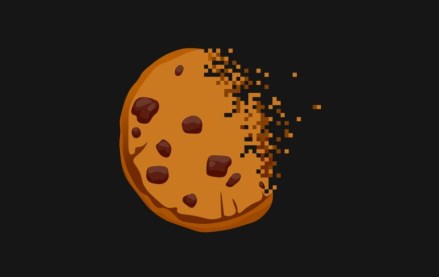 September 21, 2023 • 9 min read
Publishers who attended the Digiday Publishing Summit opened up about their top challenges, concerns and curiosities during closed-door, anonymous town hall meetings.
September 21, 2023 • 4 min read
WBD is seeing ad revenue growth from its YouTube channels and engagement on Threads surpass performance on X.
September 21, 2023 • 4 min read
Powering all of Amazon's hardware is an updated large language model, that could help connected devices actually be smarter.