WTF is a data clean room?
March 20, 2023 • 5 min read
•
•
Ivy Liu
This article is a WTF explainer, in which we break down media and marketing's most confusing terms. More from the series →
Get honest, in-depth coverage of media, marketing and TV, delivered to your inbox daily. Sign up for the Digiday Daily Newsletter here.
Originally published on March 1, 2019, this article has been updated to include an explainer video that highlights IAB Tech Lab's data clean room standards that were introduced in February 2023.
Advertisers' attempts to break down data's walled gardens have found a second wind. The emergence of so-called data clean rooms — safe spaces where insights gleaned from the walled gardens are commingled with first-party data from advertisers for measurement and attribution — is gathering pace as media trading becomes more addressable.
As much as these safe spaces are in demand, they are fraught with adoption issues. Here's what you need to know.
What is a data clean room?
Data clean rooms are places where walled gardens like Google, Facebook and Amazon share aggregated rather than customer-level data with advertisers, while still exerting strict controls. First-party data from the advertiser is then poured into the same space to see how it matches up with the aggregated data from the platforms. From there, advertisers can see how the different data sets match up, using any inconsistencies between the two to determine whether they're over-serving ads to the same audiences. In the case of the data clean room Unilever is building, the advertiser should theoretically be able to see the duplicated reach it gets across Google, Facebook and Twitter, all of which have agreed to back it. None of that aggregated data leaves the clean room.
"As you start adding more channels as an advertiser, it gets harder to assign effectiveness and attribution," said Victor Wong, CEO of Thunder Experience Cloud. "In addition, it's harder for advertisers to understand what their media spend is doing when it comes to knowing whether it's hit the desired audience."
Are data clean rooms new?
These types of data arrangements aren't new. Facebook has offered them to its largest advertisers for some time, for example. But those deals are expensive and, more important, weren't scaleable. Having a data clean room that works just as well in mature markets as it does in emerging ones is increasingly important for the likes of Unilever and Procter & Gamble, which are becoming more dependent on the marketing in those regions to kickstart stuttering businesses.
Why is there so much demand for data clean rooms?
The surge in popularity is the culmination of three things: the ad industry's deference to the European Union's strict data privacy law, the fear of invoking a scandal akin to the Cambridge Analytica data faux pas, and the realization that advertisers don't know what they're buying.
In some ways, data clean rooms are a manifestation of the pragmatic approach taken by many advertisers looking to rationalize each of these issues. The approach works for platforms because a data clean room means they don't have to part with valuable targeting segments that could give one platform an edge over another. Furthermore, these safe spaces could also emerge as an opportunity for the platforms to grab a share of spend from rivals.
"In my opinion, any platforms that are not pushing for cross-platform data sharing and transparency are just not confident that their own products deliver as much value as they say," said Neil Astin, head of operations at performance marketing agency Journey Further. "Platforms that are very confident in their advertising products and the quality traffic it generates should be pushing hard for this new standard in data sharing."
Why haven't data clean rooms been more widely adopted?
Data clean rooms aren't cheap. Google, Facebook and Amazon have offered alternatives for some time, but the logistical and political hurdles of working with those platforms can put a strain on all parties. It's not within any of the walled gardens' best interests to cede too much data to advertisers given how much value they derive from controlling their own data, particularly targeting data. When it comes to walled gardens, there is no single source of data truth like there is for TV or radio.
"Up to now, that has been win-win for advertisers, but the new agenda is to understand if there is overlap and thereby over-investment in these super platforms, creating the demand for a single point of data truth inside a secure data platform," said Chris Bennett, managing director for video advertising and insights platform Pixability's business in EMEA.
Essentially, platforms and advertisers are bringing together data that's in different formats, and a lot of preparation work is needed to standardize this. Standards need to be developed so that advertisers have a way to match the user-level first-party data they put in the data clean room with the aggregated data from the walled gardens. Those two data sets are fundamentally different. Ownership of clean room data needs to be established as does an independent verification party.
Any other downsides?
As much as the success of data clean rooms are predicated on data shared by platforms, advertisers also need to pony up. And yet advertisers either don't or don't always want to share detailed transactional data, due to the privacy risk. That can make measurement rough at best. Those difficulties meant that Unilever resorted to a panel-based solution as the source of the first-party data it puts into its own data clean room. Doing so gives it an estimate of the true frequency and reach of its ads, but the panel isn't active in the market for products and thus won't be great for attribution purposes.
Running a data clean room can be a manual process, and people end up emailing whole data sets or creating shared folders — exposing a privacy risk. That is also "cumbersome and fraught for the user," said Nick Halstead, CEO at InfoSum.
https://digiday.com/?p=324190
October 3, 2023 • 2 min read
•
•
In episode four of the "Is This The Metaverse?" narrative podcast, Glossy international fashion reporter Zofia Zwiegliska spotlights the brand opportunity when it comes to fashion in the metaverse.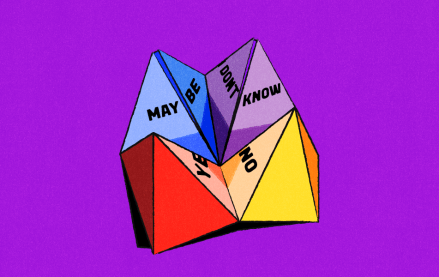 October 3, 2023 • 5 min read
•
•
Overall there's more due diligence from marketers when it comes to influencer marketing efforts now, according to marketers and agency execs, who say that there's been more rigor over the last year, and especially over the last six months.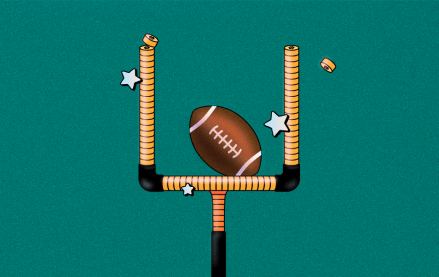 October 3, 2023 • 3 min read
•
•
The collaboration between the Los Angeles Rams and Snapchat goes back to 2020 as the Rams made became the first NFL team to conceive a Snapchat AR experience, affording fans the opportunity to virtually wear the team's recently unveiled uniform.