'It's a shakedown': Everything you need to know about Google's 'unified pricing' product changes
April 25, 2019 • 7 min read
•
•
It's déjà vu all over again.
Publishers and ad tech vendors are scrambling to understand the implications of Google's latest changes to its products, discussed in a meeting with U.S. publishers last Thursday.
Details on the changes have drip fed back to U.K. publishers this week, with the gaps in understanding causing more alarm than perhaps Google intended. As a result, the talk among U.K. publishers and supply-side ad tech vendors has reflected serious concern: Google is stripping them of control over how their inventory is valued, and their ability to control their floor prices.
Google will hold one-to-one meetings with publishers across Europe and a group meeting with publishers in May to further explain the changes and address their concerns. Google has stressed that the changes are not only inevitable for a digital ad ecosystem that's increasingly shifting from second- to first-price auctions, but that in the long term will help publishers increase yields, and gain access to more bid data.
Google has a history of not consulting publishers prior to rolling out changes that will affect them significantly, and as a result, many remain ever skeptical of its agenda. "It feels like Google is treating us like children, and just taking away more control," said an executive at a major U.K. publisher who wished to remain anonymous. "Google is also flat blocking other SSPs from doing what they should in favor of their own. Their response is to use Exchange Bidding [which SSPs plug into] but they take a larger cut from publishers for going via EB. It's a shakedown."
Google has stressed that many of the changes have been misunderstood. "Our move to first-price auctions in Google Ad Manager, which includes unified pricing, will create a more transparent ecosystem with consistent rules for all sources of demand," said a Google spokesperson. "As always, we will work closely with partners to bring their feedback into our product development process."
Here's everything you need to know.
Why publishers are worried
The areas of contention for publishers center on two prime changes wrapped into what Google calls "unified pricing" — changes it has claimed are a necessary condition of its shift from a second- to a first-price auction.
One change caps the number of rules a publisher can set for its floor prices at 100. Large publishers typically use hundreds upon hundreds of rules for different buyers, including Google. In restricting publisher control of that, it enhances Google's, publisher sources claim.
Typically, publishers set their floor prices higher for Google, according to sources. Now they will have to set the same floor prices for all exchanges and SSPs. So Google will, in theory, pay less for what they buy, and that's where publishers could lose money, according to said Andrew Buckman, COO of ad tech vendor Sublime. The flip-side is that it may open up more impressions being bought, as publishers could have previously priced out Google, but now may find they buy more, he added.
Before the rise of header bidding, Google had a last-look advantage on all inventory. Google has pledged it will eradicate the last look, as a part of these changes. But not everyone is convinced. Google's last-look advantage was the instigator for header bidding, and a shift to unified pricing marks its return to its former dominant position, added Buckman.
"Google is restocking the odds to ensure they still keep that [last-look] information. No one else has it, and publishers won't be able to control what Google pays for it," he added.
Google has claimed the changes should make header bidding work more effectively in a first-price environment.
Not all publishers in the U.S. are opposed to the changes. "Fair competition is the best thing for the programmatic industry. Google's removal of last look is an example of this, and we have always supported these types of initiatives," said Jason Tollestrup, vp, programmatic strategy and yield at The Washington Post. "The switch to first-price auctions will help us remove many of the rules we currently have in place enabling buyers to see the true value of ad inventory on our site."
Google's bid-data pledge
Some publishers are concerned that Google's claim that the unified pricing changes will provide better transparency rings hollow. "Publishers have slowly started to open the black box [nature of the whole ad tech ecosystem] and get more access to information and understand the value of our inventory and deploy smart pricing tactics," said an executive at a major U.K. publisher. "But the tools we have used to set the many different floor prices we need for different buyers are being stripped away. It feels like this change is one step forward and two steps back for publishers."
Google has stated it is open to changes should the 100-rule limit prove to be totally rejected by publishers. A further promise: Google will share more bid data than they have previously. Currently, buyers can opt in or out of allowing their bid data to be shared with publishers. Google will then share that data from opted-in buyers with publishers. For instance, all auction data for a single impression will be shared, such as who bid and for what price (from those buyers that opted in). Google will now remove the ability for buyers to opt in and out, as a result of the unified pricing changes. The result: Publishers should get better visibility across each auction to help inform their own strategies.
However, some publishers believe that having an uncapped number of rules provides a necessary buffer against the rise of bid shading — a technique developed by ad tech vendors to help ease buyers' transition from second- to first-price auctions by calculating a bid price that's in between the two.
Second-price for AdWords
Confusion has been expressed over the fact Adwords will remain second-price, and that in theory will allow for a last-look capability. However, Adwords remaining second-price shouldn't have any effect on last-look — which Google has said it will scrap. AdWords is used predominantly for search marketing so works on a CPC basis, but often then converts the CPC to CPM which will then be passed through as second-price in Ad Manager. Whereas now buying search ads via AdWords will remain in a second-price auction, but when they're converted to CPM it will be calculated on a first-price basis.
Ad server migration pipe dream
One publishing executive, who spoke on condition of anonymity, said it has strengthened the urge to look actively for alternatives to using Google's ad server and exchange. So far, the only publisher to diversify successfully away from using Google's ad server and exchange is Germany's Axel Springer — a strategy the publisher says has begun to pay off, big time.
That said, migrating ad servers is a massive undertaking that would take time and suck resource. As such, outside of Germany there is more reticence.
"The scale of an undertaking like moving ad servers is not something any publisher should take lightly. We've watched Axel Springer do it, but these changes won't likely drive us to look for an alternative ad server," said a publishing executive who wished to remain anonymous.
Of course, to many, that's part of the problem. To some publishers, that means Google has them over a barrel, and can make any changes it wants. Some ad tech execs believe SSPs may also suffer.
"It's terrible for SSPs — they will lose the ability to control or set the value of the impression," said an ad tech executive who spoke on condition of anonymity. "They will lose their relationships with publishers and unique demand. Everything will be centralized around Google and them seeing everything first and controlling the pricing. If it comes down to it, they will influence who gets what depending on how the rules are set."
https://digiday.com/?p=331631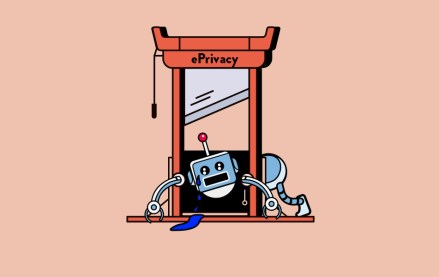 September 29, 2023 • 5 min read
•
•
Publishers are unsure if blocking AI web crawlers is enough to protect their content from being scraped and used to feed AI tools and systems.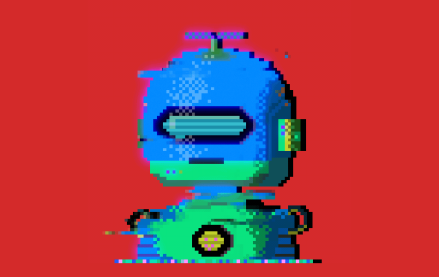 September 29, 2023 • 6 min read
•
•
New features include a new chatbot called MetaAI, Bing search integration, new AI image tools, and dozens of celebrity characters.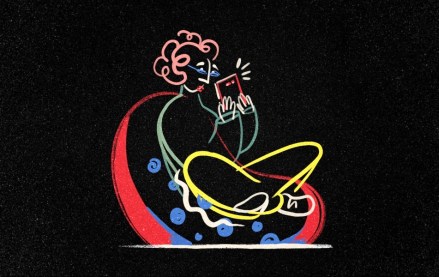 September 28, 2023 • 3 min read
•
•
The Financial Times has launched another lower-priced, subscription-based mobile app product a year after the debut of FT Edit to reach international readers.