Publishers look to eke out more commerce revenue through news aggregators like Apple News
November 25, 2019 • 4 min read
Add news aggregators to the list of companies expecting to make hay out of Black Friday and the upcoming holiday shopping season.
Apple News has put out requests for gift guides it can feature during Black Friday. Flipboard, which hired a curator over the summer to find products to feature in its own commerce content, will be placing publishers' Black Friday and Cyber Monday guide roundups in more parts of its app, including Flipboard's discover and search areas; and SmartNew launched a dedicated section for shopping content in its app late last year.
News aggregators are an increasingly important source of referral traffic (and, in SmartNews' case, direct licensing revenue). And these moves should give publishers more opportunities to make money from their gift guides and product recommendations, as traditional commerce content distribution channels like search and social media grow more crowded.
But the moves raise an alarming prospect too: Aggregators could start controlling the kinds of commerce links publishers insert into their stories, for example, which could eat into commissions, or limit publishers' ability to forge direct relationships with readers that trust them for product recommendations.
"It's going to depend on what they do with the links," said Samantha Winkelman, vp of business development at The Daily Beast, which officially launched a commerce sub-brand, Scouted, last fall.
Mobile shopping has solidified its place as an essential part of the holiday season. In 2018, mobile devices accounted for more than one-third of the e-commerce orders placed on Black Friday and 54% of the traffic (but just 29% of the orders) that retail shopping sites saw on Cyber Monday, according to Adobe. That same year, a majority of the U.S. e-commerce orders placed on Thanksgiving Day came from smartphones rather than desktop computers for the first time, according to Salesforce.
For commerce content, the balance is further tilted to mobile. Among U.S. publishers using Skimlinks, mobile devices generated 50% more clicks than desktops did during the 2018 shopping season, according to Lauren Newman, Skimlinks's vp of U.S. revenue.
Yet platforms and aggregators are still figuring out where commerce content fits into their own products and strategies. Because a gift guide might easily be classified as several different things, the recommendation algorithms that put content in front of readers distribute it in ways that some sources describe as haphazard.
Differing distribution strategies also affect how commerce content performs. While a publisher might want to publish a gift guide several weeks before a shopping event so it can rank high in a Google search, early distribution will make it harder for the same guide to get traction on Apple News, for example.
The aggregators themselves also have an incomplete picture of how commerce content performs among their readers. While they can see which stories their users click on, aggregators do not have any insight into whether somebody bought something after reading a particular story. That lack of data makes it hard for aggregators to think clearly about when or how to distribute commerce content to readers most effectively.
Mia Quagliarello, Flipboard's director of curation and community, said that lack of visibility was one of the motivating factors behind doing its own curation. Though Flipboard has curated shopping guides and Black Friday deal posts for the past four years, the aggregator wants to learn more about when it should be surfacing commerce content within its platform so that publisher content performs better year-round, not so that they can replace publisher content.
"We value our publisher partnerships," Quagliarello said. "Right now we're trying to learn the behavior of commerce of our own."
As more publishers have focused more on commerce content as a source of revenue, platforms, in turn, have started leveraging that content. This past spring, Google incensed publishers by scraping their product recommendations and inserting their endorsements into Google Shopping widgets that appear in search results. Amazon has been expanding its Onsite Associates program, which licenses product guides and recommendations that it can feature on its own platform.
"The platforms are constantly talking about commerce and shopping," said Nilla Ali, svp of commerce at BuzzFeed. "It's a signal that it drives quality audience and traffic."
But even with that enthusiasm, most publishers say they are trying to keep a focus on direct relationships with the readers that trust them as sources of shopping and product recommendations. Even though platforms like SmartNews and Flipboard have shown triple, and even quadruple-digit growth in referral traffic for commerce content, "it's completely dwarfed by what we do on our owned and operated properties," said Lindsey Turrentine, svp of CBSi Tech at CBS Interactive, a portfolio that includes CNET. "We think of this traffic as a nice-to-have," Turrentine said.
https://digiday.com/?p=353627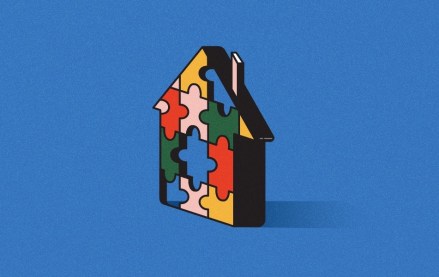 September 22, 2023 • 4 min read
Apartment Therapy's president Riva Syrop took the stage at the Digiday Publishing Summit to discuss the convergence of commerce and sponsorship revenue within its Small/Cool event.
September 22, 2023 • 4 min read
Media execs took stage at the Digiday Publishing Summit to discuss the growing importance of ROI in ad campaigns this year.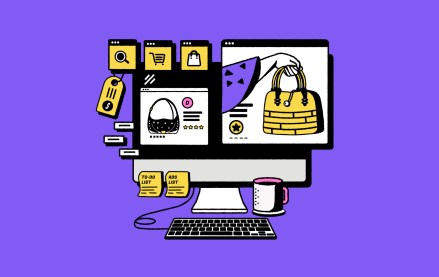 September 22, 2023 • 4 min read
CEO Satya Nadella said AI assistants will be as ubiquitous as PCs and will help users navigate across apps, operating systems and devices.