'They revel in keeping it messy': Amazon's Onsite Associates program is rewarding, but risky for publishers
August 12, 2019 • 5 min read
Amazon's latest attempt to fit publisher content into its platform is showing promise for participants, sharpening an already pointy double-edged sword for commerce publishers.
The invite-only program, launched last year, is called Onsite Associates. It takes product guides written by publishers — a list of the best air fryers, for example — and includes them among the results users get when they search Amazon for the "best" of a particular item. Amazon only shows users one guide per search, and if a user adds one of a guide's listed items to their cart, the publisher gets an affiliate commission, much like they would from an affiliate link added to content published on their own sites. (In Onsite Associates, the affiliate commissions are paid only for the specific item purchased, rather than the full contents of a customer's shopping cart, which publishers get credit for with a regular affiliate link.) As is true with regular affiliate links, the commissions vary depending on product type.
Digiday spoke to five publishers participating in Onsite Associates, who reported a wide range of income from the program, which is still just a few months old: A source at one news publisher reported average monthly revenues in the six figures, while a source at a second, a lifestyle publisher, said average monthly revenues were typically in the low-to-mid-four-figure range.
Onsite Associates represents a difficult choice for any publisher looking to diversify their revenues with commerce content. On the one hand, Amazon dominates American e-commerce, with a majority of product searches now beginning on Amazon, rather than Google.
"It was kind of a no-brainer for us," said Emily Kerr, vp of growth at Gallery Media Group, whose brand PureWow has contributed dozens of guides since the beginning of the year. Kerr declined to share information about how much Gallery Media Group was making from Onsite Associates.
"It's content we're producing anyway," Kerr added."It was just about tweaking a template to help Amazon ingest it. It's the most contextually relevant environment there is."
But other publishers see Onsite Associates as a step down a dangerous path, toward a place where customers become accustomed to getting recommendations from Amazon, rather than publishers' sites. If Amazon ultimately provides customers with the advice and the products, the thinking goes, the platform could easily slash commission rates, or just replace the recommending publishers as it sees fit.
These kinds of trade-offs have become a fact of life in 21st-century media, as publishers, eager to diversify their revenues and hunting for new audiences, are regularly forced to weigh the near-term promise of revenue against the long-term risk of losing their independence and leverage. This past spring, for example, Amazon cut the royalties it offered video creators using Prime Video by 33% without any explanation.
"Getting editorial recommendations inside Amazon could cause long-term problems," said a source at a publisher that has discussed participating in Onsite Associates
In some respects, the Onsite Associates program is a light lift for publishers. While some participants are considering making content exclusively for Onsite Associates, most are simply taking pre-existing articles and reformatting them.
In some cases, participating publishers give the guides light edits. Amazon has given participants a short list of best practices and requirements for the content, multiple sources said. For example, guides must contain a minimum of three items, along with many choices for different kinds of consumer needs; publishers are advised against writing headlines that include explicit mentions of Amazon.
But there is a lot about the program that Amazon has not explained to participating publishers. In some product categories, Amazon has dozens of publisher guides to choose from, and it frequently swaps out which publisher guide is featured in results. Publishers say they get no guidance from Amazon on how it decides which guide to feature, which can change on a daily basis.
One source said, "That's kind of the new game: figuring out which keywords we can use to help [appear in searches] and have a good presence."
Sources at three participating sites said the data Amazon provides is scarce as well. There is no way for a publisher to see how much time people spent reading each post, for example, which makes it hard, those sources said, to further optimize the content for Amazon's audience.
Complaints that Amazon provides skimpy, or even inadequate, data to partners are common, not just in media but in e-commerce as well. Amazon is known for using data that it gathers from customers to shape its own strategies, while making it difficult for vendors or sellers to do the same.
"Pretty sure they revel in keeping it messy," a second publisher source said.
Some participating publishers expressed worries about the kinds of sites Amazon invited to participate. In addition to concerns about competition — "It's going to get saturated eventually," one publisher said — some said they saw potential for conflicts of interest in some of the publishers chosen. For example, Amazon searches for "best mattress" reliably turn up a guide from Sleepopolis, a site whose parent company acquired Sleepopolis thanks to a loan from the mattress brand Casper (Casper is not among the products listed in Sleepopolis' guide). One participant called Sleepopolis a "slimy" choice for the program.
Amazon has taken many stabs at incorporating publisher content into different areas of its site. In 2015, Amazon got sites including Wirecutter and Allure to create holiday gift guides; in 2017, O, The Oprah Magazine created a shoppable page of curated beauty products endorsed by Oprah Winfrey; in 2017, it paid a small collection of publishers including Digital Trends and eHow to create product demo videos that it embedded in product pages.
Onsite Associates program already represents the largest example of this. And while it's still in an early stage, some participants are hoping that publishers' and Amazon's shared interests will keep the program mutually beneficial.
"For us, we do what's best for users," a fourth participating publisher said. "If we do that, long term, it's going to align."
This story has been updated. An earlier version of this story said Sleepopolis is owned by Casper. 
https://digiday.com/?p=343136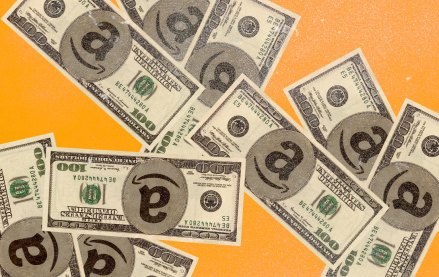 September 27, 2023 • 6 min read
The agency accused the e-commerce giant of conducting a range of anticompetitive behaviors that hurt both shoppers and sellers.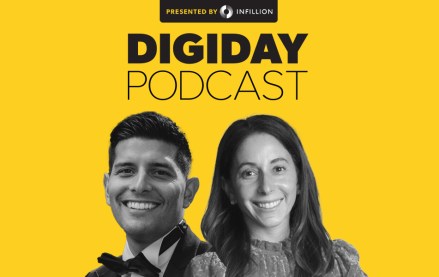 September 26, 2023 • 3 min read
In a live recording during the Digiday Publishing Summit, the news executives called for more nuanced conversations with advertisers around their brand safety concerns.
September 26, 2023 • 4 min read
After investing in one generative AI startup and suing another, the company will let customers create images on its website and an API.