Media Buying Briefing: Why AI is steadily finding its place in agency land
February 15, 2021 • 9 min read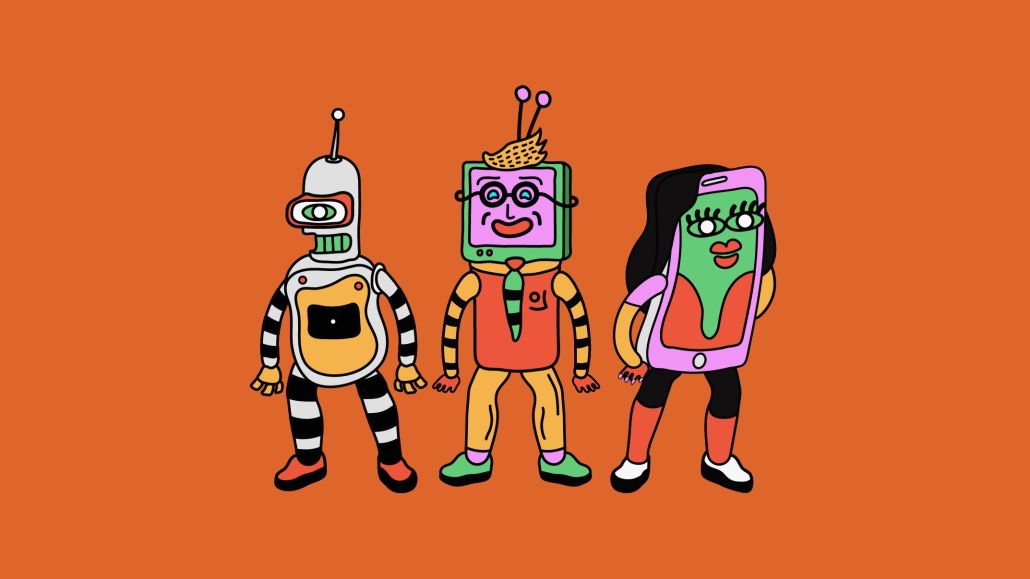 Ivy Liu
This Media Buying Briefing covers the latest in agency news and media buying for Digiday+ members and is distributed over email every Monday at 10 a.m. ET. More from the series →
Just over a year ago, senior marketing editor Kristina Monllos reported how artificial intelligence and machine learning in media buying had largely failed to "enable machines to tap data about specific audiences so as to create automated campaigns across different digital channels."
A year later, the industry seems to be settling into a more comfortable place applying AI and machine learning to speed up processing power, enhance data-crunching and minimize repetitive work that would take employees a lot longer to execute — essentially freeing up teams to focus on creative solutions and fresh ideas for clients.
"Talent and technology are the keys to unlocking our future in this industry— finding ways for tech to come in and do a better job than people can in roles people have traditionally done," said MDC Partners global president Julia Hammond in explaining AI's value to her holding company. "The challenge with that is it's completely contradictory to the agency model, which has been built around people, so there's been a reluctance to build out AI and machine learning. We're actively pursuing it, in how we resource, how we scale and how we serve clients."
Progress is being made elsewhere to find a happy middle ground. Last week, GroupM agency Wavemaker went public with its AI-driven media planning tool, Maximize, which the company claims is generating plans faster and more effectively than human planning teams alone. "It's a question of complexity of the problem solved. AI essentially can solve 4D problems, not just 2D problems," said Stephan Bruneau, Wavemaker's global head of product, who expects Maximize will be adopted by other GroupM agencies. "Maximize can get 70 percent of a plan completed, but that last 30 percent is crucial for clients — and that's where human intervention is critical."Since early Q4, when Maximize was first trialed, Bruneau estimated it's been used in work for about 50 clients, although he declined to identify any participants by name (Wavemaker's clients include Danone, Colgate and L'Oréal) and it's active in 60 markets. "The system can help us also optimize across different stages of the purchase journey, different touch points and across time," he said.
Wavemaker's not alone in deploying AI and machine learning into its workings. Since 2018, Omnicom's sprawling Omni marketing platform has employed machine learning to manage programmatic and automated buying and planning, channel planning, audience insight planning, lookalike and propensity modeling and visual recognition for creative teams.
"It really is about following people through their marketing journey: from audience insights and creation, to planning and buying against those people, and then optimize our plans in the future to better speak to and reach them the next time," said Clarissa Season, chief enablement officer at Omnicom's Annalect. "And AI and machine learning form the basis of all of that."
Omni even handles natural language processing for Omnicom's PR agencies. That's similar to MDC Partners, whose most high-visibility AI-driven effort is its PR product, PRophet, which is designed to help predict media interest, sentiment and spread before a story is pitched, and help journalists, PR pros and clients.
Of course there are limitations to what AI can do, especially when it comes to the nuances of human emotion — notably sarcasm. Jesse Wolfersberger, an AI expert who's also co-founder of Vrity, a platform that helps agencies and marketers understand the power of "values" in marketing (see Color by Numbers below), said his company relies heavily on AI for its natural language processing power — but he needs humans to "cross check and triangulate" for subtleties such as sarcasm or irony. "With large samples, we'll get some false positives" that his team will then weed out as they determine brand sentiment.
Credit goes to Publicis Groupe for calling high-level attention to AI when it dropped a bomb on the 2017 Cannes Lions by announcing it would take all its award- and trade-show expenditures and plow them into its AI-driven company-wide platform Marcel.
But Marcel's role appears to be more internal than client-facing — it was used in 2020 to move talent from decreasing operations to growth areas.
And this year "Marcel will be even more central to filling roles within our organization, creating a fluid ecosystem between working from home and the office. It will also be the hub for all learning and development and career tracking activities," said Publicis Groupe CEO Arthur Sadoun in a Feb. 3 earnings call to discuss 2020 earnings.
MDC Partners grows globally through affiliation rather than outright acquisition
Though it may not be as big a holding company as the Big Six nor as aggressively acquisitive as upstart S4 Capital, MDC Partners has been no less active in growing its reach globally. The holding company last week signed partnerships with a handful of agencies across the globe as it expands its Global Affiliates Program.
MDC Global president Julia Hammond explained that the choice to sign affiliate partners in growth markets allows the company to effectively have a "dry run" at working with the agencies before possibly buying them. "This isn't about just putting dots on the map, or scale for the sake of scale," said Hammond. "We aren't ruling out acquisitions, but we want partnerships. We make sure the CEOs we're working with are there for the long haul and not just looking to cash out from a sale."
Specific to these partnership are a desire to de-bifurcate brand advertising and performance marketing, added Hammond: "There's this tendency to bifurcate brand and performance advertising, which we believe need to work more hand in hand." That helps to explain the partnerships, which include Brand New Galaxy, an end-to-end commerce partner that works across Eastern Europe and Middle East/North Africa; Beyond Global Media, which specializes in performance marketing and content development in East Asia and North America; and OKC.Media, a creative, e-commerce and user experience agency operating in Eastern Europe.
Color by numbers
Vrity, a new platform focused on the emerging "values economy" launched by former GroupM executives Jesse Wolfersberger and Chris Copeland, has measured the impact of "values-based" messaging for three brands that ran "socially responsible" ads in Super Bowl LV.
It scoured online surveys, social media and professional news and blog sites to measure the impact of General Motors, Chipotle and Anheuser-Busch's environmentally themed spots, scoring them against 20 values-based categories, such as sustainability, affordability, and unity — calibrated against purchase propensity to determine a VRI (values return index). The scores compared a week before the Super Bowl to the week right after. Here's what it found:
Chipotle: Though Vrity says the brand already has one of the highest scores in the QSR category, it rose again by 9%, along with a modest purchase propensity boost, up 10% week over week.
A-B: According to Vrity, the brewing giant already scores high in Joy, Affordability, Individuality, Patriotism to name a few, but went up 4% in Unity week over week. The big jump was in purchase consideration, which surged 156%.
GM: Besides hitting viewers' funny bones with its Will Ferrell-led spot (it registered a 15% boost in Joy), the "Norway" spot rose 10% in Health, Quality and Innovation. Interestingly, GM's score in Tradition dropped 33% while its Agility score (adaptable, embracing change), its weakest category, rose 40% (Vrity says it's the single biggest jump in any of the values it tracked that week). Finally, its purchase consideration score surged 153% week over week, leapfrogging 6 points ahead of rival Ford.
Take off and landing
— Publicis Groupe had a good week last week. First off, it secured AOR duties and an estimated $600 million in media with Inspire Brands, owner of Dunkin', Arby's and several other QSR brand names. Inspire had launched a review with an eye toward consolidation in August 2020. Publicis shops will handle national media for Arby's, Baskin-Robbins, Buffalo Wild Wings, Dunkin', Jimmy John's, and Sonic Drive-In, and local media for Dunkin', Sonic and Jimmy John's. Mindshare had handled media for BWW and Haworth lost Jimmy John's.
Secondly, Publicis' data acquisition Epsilon picked up a data AOR commitment from brewing giant AB-InBev.
Finally, Publicis-owned Digitas promoted four female executives to new roles, including Megan Jones who was named head of media for North America, up from svp, group media director.
— OMD has walked away with Dr. Scholl's U.S. media business, estimated at north of $50 million, winning it from McGarrybowen. Duties include connected TV, online video and linear media.
Direct quote
"I think [Clubhouse] could be a thing. Right now, a lot of it is skewed toward what I call hustle porn. 'Get your hustle on! Hustle harder! Get your grind on!' It's a lot of that — and I just don't really like [that] that much. But it's also a place to hear these great conversations. Last night I was listening to Sean Lennon and a studio musician, and these rock 'n' roll guys just talking. People were coming in and out of the room talking about rock 'n' roll, and it just was this cool conversation … There's absolutely a possibility for brands to get involved. I don't think it'll be the biggest brands in the world — Coke or American Express — it'll be more brands that [want to] out-innovate rather than out-spend."
— Noble People CEO Greg March, talking about his experiences on Clubhouse, the hottest social platform right now.
Speed reading
— Senior news editor Seb Joseph delivers a telling Confessions interview with an agency executive who illustrates the cost among employees working in digital advertising, including woeful understaffing, and super-strict margins and revenue targets that lead to too much for too few people who don't get paid enough.
— Modern Retail's Amazon reporter Michael Waters reports that marketing agencies are popping up with promises to shepherd brands into the gaming ecosystem. Driven by the forthcoming direct listing of Roblox, plus the juggernaut success of Animal Crossing and Fortnite, marketing services are setting their sights on gaming — a new and arguably belated recognition of the power that gaming communities can hold for brands of all stripes.
— Senior marketing editor Kristina Monllos canvases media buyers to uncover how and why TikTok is growing from an experimental/fun buy for brands to a staple of social advertising.
— Deadline offers the latest developments around the upcoming Upfront Week (May 17-21), which is likely going to be virtual again this year.
https://digiday.com/?p=396127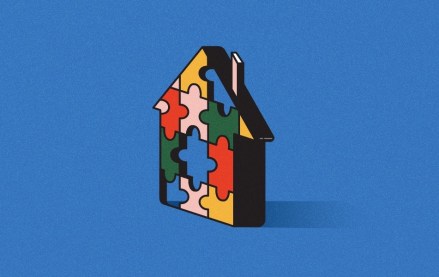 September 22, 2023 • 4 min read
Apartment Therapy's president Riva Syrop took the stage at the Digiday Publishing Summit to discuss the convergence of commerce and sponsorship revenue within its Small/Cool event.
September 22, 2023 • 4 min read
Media execs took stage at the Digiday Publishing Summit to discuss the growing importance of ROI in ad campaigns this year.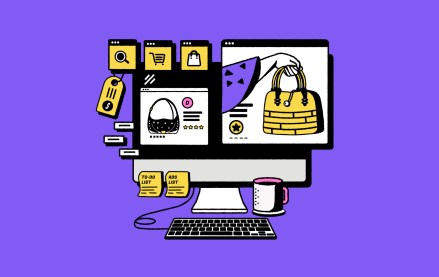 September 22, 2023 • 4 min read
CEO Satya Nadella said AI assistants will be as ubiquitous as PCs and will help users navigate across apps, operating systems and devices.