'Don't set it and forget it': Artificial intelligence's role in media buying is taking shape
January 16, 2020 • 6 min read
•
•
The reality of artificial intelligence's role in media buying may be turning out very different from the dream.
Automation and AI could be used, so the theory went, for forecasting, analyzing data and ultimately improving campaign performance, so that marketers could change and reallocate budgets quickly. But despite advancements being made, AI's adoption for media buying is ending up with slightly different use cases.
"The AI is there," said Jason Harrison, CEO of North America for WPP's Essence. "You're just not seeing it in the ways you would have expected."
The expectation was that AI's use for media buying — otherwise known as automated decision-making — would enable machines to tap data about specific audiences so as to create automated campaigns across different digital channels. And this would enable agencies to stop worrying about the minute details of media planning and buying so they could instead spend more time on strategic work and insight delivery for their clients. But so far, that hasn't been the case, as AI has led media buyers, as previously reported by Digiday, to spend added time on campaign reporting and the more difficult aspects of the job.
And AI's role in media buying hasn't been nearly as sexy as pitched: While media agencies have been able to use AI to automate campaigns (mostly for paid search advertising), it has been delivering better targeted audiences for the same amount of money as marketers previously spent and clarifying the gaps in a media plan rather than handling all the minute details.
AI's use for media buying hasn't lived up to the dream for a few reasons. For one, the effects of AI's use on media buying are generally still found in a biddable, programmatic environment where marketers have come to expect automation. And agencies, marketers and platform providers are all still testing the best ways to use AI for media buying. Without a set of standards in place, it difficult to compare marketers' use of AI for media buying.
"Outside of the current state of programmatic, adoption of AI isn't widespread in a systemic and systematic way across the industry," wrote William Restrepo, svp of business intelligence for Publicis Media, in an email. "Different agencies and different vendors (and vendor types) are still in a trial-and-error phase determining what works and doesn't work for them."
At the same time, Facebook and Google have made advancements in the AI media buying capabilities for their platforms, making it appealing for marketers to use those platforms' AI rather than continuing to build out their own.
At least, that has been case for Orangetheory Fitness. Just slightly more than two years ago, the high-end gym chain launched its own AI platform, enabling the company to slice its cost per lead from $20 to $8 and end up with better leads. With those results, the chain quadrupled its media spend and focused most of those dollars on AI. But although the company once was bullish about its own AI platform, Orangetheory has since pulled the plug on it, opting instead to have its internal teams and its media agency, the Tombras Group, manage more of its media buying and planning decisions.
"We were heavily relying our digital media efforts on AI two years ago," said Tammie DeGrasse-Cabrera, the global marketing director for Orangetheory Fitness. "We've shifted back and really made sure the humans on our team, [those on] our media agency, are really doing that for us. We're also using AI that's already being developed in media platforms like Facebook and Google and connecting that and marrying that to the art and science of media buying," she added.
Orangetheory Fitness's AI journey might be a microcosm of what midlevel marketers have been experiencing when using AI for media buying. Now that Facebook's and Google's AI for media buying has become more advanced, relying on those platforms has become attractive for marketers rather than spending significant resources on building out their own. That's especially true at this point since the promise that AI would making the job of media buying simpler has not come to fruition.
But that's not the case for larger marketers with the resources to build their own AI solution, according to media executives; they said that major marketers are still vying for custom solutions that tap AI for media buying across a variety of platforms.
"We rely on automation, but we don't set it and forget it," said Doug Rozen, chief media officer for 360i, who noted that his company has made significant advancements in use of AI for media buying over the last six months although work still remains. "It's the human and the robot working together — almost like sometimes the automation is taking a blunt object to something that's more nuanced than just applying the overall algorithmic automation to it."
When it comes to AI's use for media buying, the complexity of what's being accomplished is at times difficult to convey to marketers. And for someone not using the platforms each day, it's easy to miss the ways that AI is already changing media buying in a biddable environment. Publishers and platform providers have done a good job of externalizing the technology and interfaces to make it easy for someone to place a media buy and enter constraints, Harrison said. It becomes akin to indicating "this is how much I'm willing to pay; these are my bid thresholds; this is the outcome I expect; here's how much I have to spend" and hitting go, he said.
Added Harrison: "Behind the scenes, the work of those platforms has gotten a lot smarter; and the return, the value that advertisers get for that money, is a lot more because in theory it's being targeted to the right people; it's more precise and all of that is powered by AI decisioning." He said, "It's not fair to [say] it hasn't gone anywhere. It has. You're just not as explicitly seeing it."
As Luke Lambert, OMD USA's head of programmatic advertising, observed, "What we're really seeing is not the change in output that we were always dreaming about, that we thought AI would produce for us." He added, "Instead, it's taught us that there's a better way of doing things before we even give the AI a dollar to spend, which is a positive thing. It's a good thing to find process efficiencies. We just expected them to be on the other side."
Even though AI's use for media buying has not to date delivered quite what was expected, media executives are still bullish on its potential and the need for marketers to enlist it. "We've really only scratched the surface," Harrison said. "The more complexity you have in the media ecosystem with the number of players, platforms and opportunities, [and] the more complexity you have in the content ecosystem, with options in the way people consume and see content, the harder it is to train machines to anticipate where the next best impression should go." He added, "That's really the challenge now to build AI that can accommodate and contemplate all of that complexity." 
And despite the challenges associated with contending with all that complexity, he said, the need for AI to help media buyers manage those players, platforms and channels is clear. "Humans are not going to be able to do that decision game much longer and arguably we're doing it at a suboptimal way today," Harrison said. "The sooner we build AI to do that job the better marketers' outcomes will be." 
https://digiday.com/?p=356804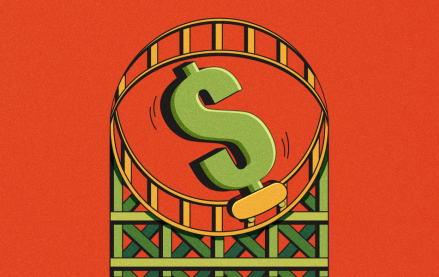 December 7, 2023 • 5 min read
In this week's Digiday+ Research Briefing, we examine the challenges facing programmatic advertising, how publishers, brands and retailers are giving up on X, and how publishers and brands are rapidly increasing their use of AI, as seen in recent data from Digiday+ Research.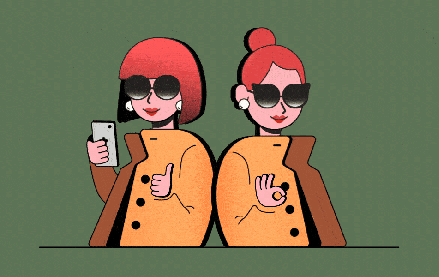 December 7, 2023 • 4 min read
The creator economy is on its way to becoming more like the programmatic market than many advertisers realize.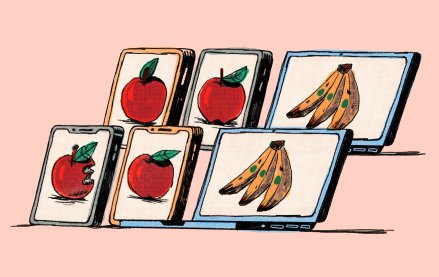 December 7, 2023 • 3 min read
Marketers for major CPG brands in particular have been managing a trickier relationship with those retailers.