Media Buying Briefing: The ANA's cross-media measurement effort is taking too long say agencies
May 9, 2022 • 6 min read
•
•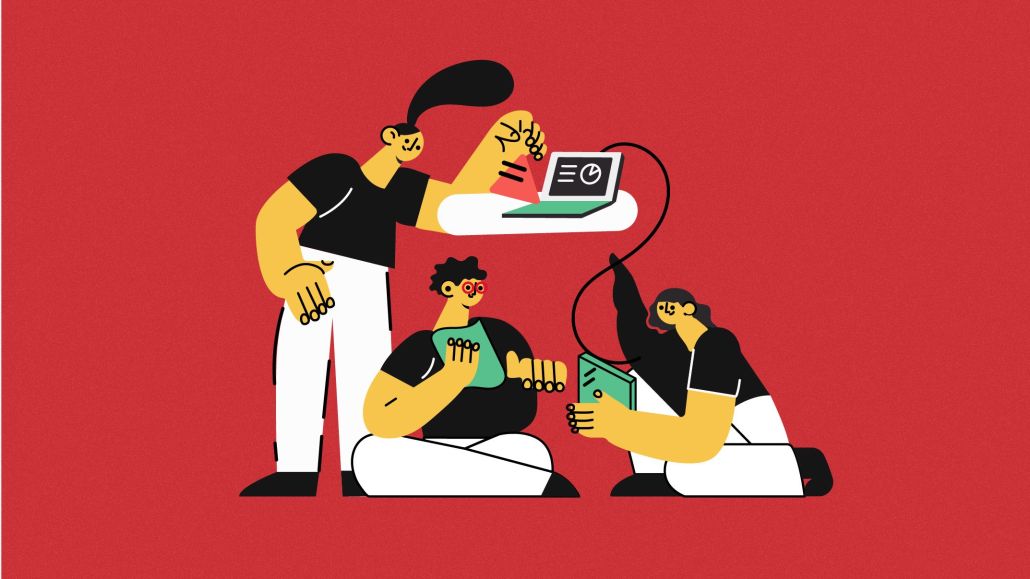 Ivy Liu
This Media Buying Briefing covers the latest in agency news and media buying for Digiday+ members and is distributed over email every Monday at 10 a.m. ET. More from the series →
The Association of National Advertisers is nearly a year into its three-year effort to guide marketers, researchers, platforms, media companies and agencies to create a cohesive blueprint on cross-media measurement. But it's not all rosy.
While media agencies applaud the noble aims of the marketer-led initiative — dubbed the Cross Media Measurement initiative (CMM) — some are frustrated with its pace of progress, criticize the effort's funding model as benefitting the haves and penalizing the lesser, and are even skeptical that all parties will agree on the solution.
Other agency execs are less worried about timing and more about conflicting interests. "We have a lot of different groups, committees and forums going on on the same topic — and it's really difficult when that's going on to keep everyone on the same page," said Brian Hughes, executive vp and managing director of audience intelligence & strategy at IPG's Magna unit. "It has nothing to do with the nobility of the ANA's effort, it's just that when we have all these different things happening in silos, it's very difficult to keep everyone on the same page."
CMM is intended to reestablish unduplicated reach and frequency metrics on a campaign level for marketers, and to get the entire industry to agree or at least offer their input on the blueprint, said Nathalie Bordes, the ANA's executive vp of measurement for marketers. The effort is supported by the World Federation of Advertisers, and has several research partners with which it's testing various currencies and workflows at the table. Privacy-safe methodologies and granular first-party data measurement are at the forefront of the conversation, she said.
"At the moment, that's just something where not a lot of the measurement efforts are focused on, but it's the foundation," said Bordes. "If you cannot count properly, how can you do all of these other amazing measurement initiatives?"
Initial results of the effort are on the horizon: findings of a test on reach and frequency curves using Videoamp will be available to the ANA in the next few weeks. And another two-part test with Comscore that fuses virtual IDs with personalized household data for another way into reach and frequency guidance is in the works, Bordes added.
"it's like a good car, the first test drive is always fun," said Bordes, who is German. "But then once you put it on the autobahn, you kind of need to see can it really perform?"
CMM is also finalizing an RFP selection process for a panel-based element to the blueprint. Although Bordes declined to identify any of the eight submissions, they appear to be the usual suspects: Nielsen, Comscore and Kantar, Digiday has learned.
Media agencies are playing along to ensure their input into CMM, but there are growing frustrations, not least of which is how it's being funded. "The way they're going about it is, the companies involved in measurement have to fund the research, which means Google has a disproportionate share or seat at the table because they are disproportionately providing their version of identity — and their engineers — to prove it out," said Kelly Metz, Omnicom Media Group's managing director of advanced TV activation. "Their version of identity doesn't work for television. They have no concept of householding and persons within."
Metz said she's also unsure of the length of time it will take, and if the industry won't pass the effort along the way. "We're already operating in a world where we are buying cross-platform executing cross-platform," she said. "Three years is a bit long. The television space is innovating too quickly to to accommodate their need for patience and diligence."
Some agency execs fear that impending changes to privacy rules could also upend CMM's conclusions, which Magna's Hughes acknowledged and noted that he hoped legislation in the EU could help inform that in the U.S.
"We have to go back to basics on the value exchange of how do we make sure this ecosystem remains healthy," agreed Metz. "I would rather see the ANA focus on privacy and consumer opt-ins and making the advertising experience safe. I think that's a better use of trade organizations' funds and efforts."
As a self-described "Switzerland" in the debate about measurement, Amobee's general manager of advanced TV solutions, Tim Spengler said he doubts the industry can come up with a unified solution. "There could be some mutual agreement in pockets around alternative currencies," said Spengler. "But because it is so complicated and so messy, I don't know if there will be one Bible."
Color by numbers
E-commerce has been one of the hottest growth trends in the industry — it's one reason Publicis purchased Profitero last week (see below for more details). But hold the phone, because in-store appears to be making a comeback, based on how some media are experiencing growth. Place Exchange, an OOH programmatic in-store retail media network, said:
86 percent of all retail sales in 2021 took place in-store, thanks to trends like Buy-Online-Pickup-In-Store (BOPIS) and new digital technologies being deployed
It experienced 2x growth in ad spend across retail media in 2021 over 2020
It saw a 13 percent increase in CPMs for retail media over the same period.
Takeoff & landing
Several media agency sources said last week's NewFronts have been "super-spreader" events, with attendees saying their inboxes have pinged with alerts from some of the NewFronts presenting companies about multiple people testing positive for COVID in the days following the events. It remains to be seen if the Upfronts the week of May 16 will have the same undesired effect. Demand for tickets to them has apparently outstripped capacity — with a behind-the-scenes scrum happening for access.
Publicis Groupe bought e-commerce software and analytics firm Profitero for a reported $200 million, as a means to jumpstart its e-commerce efforts. Profitero's leaders — CEO Bryan Wiener and president Sarah Hofstetter, both of 360i fame — will maintain their roles in the company.
In sad news for the industry, longtime media agency and ad-tech leader Sean Finnegan passed away suddenly from a heart attack just over a week ago, generating a massive outpouring of remembrance and sadness across social media. Finnegan, 50, most recently was co-founder and CEO of VO, which true to his character was a connector organization across media, content, tech and talent.
Direct quote
"The principles of the IAE and the training provided to CEAEs (Certified Ethical Advertising Executives) empowers all those who touch a brand to move from the ethics of compliance to the ethics of achievement. Rather than simply 'doing no harm,' the training and framework encourage the ethics of achievement: 'trying to do good.' …. With millennials increasingly looking to work at organizations that have a strong CSR policy and contribute to social and environmental issues, the CEAE is a clear commitment to value and protect voices within an organization and establish a shared sense of purpose."


— Ben Downing, global managing director of strategic partnerships and media ethics at Havas Media Group, on why it is the first agency network to offer free externally validated ethics certification to its staff and to clients in concert with the Institute for Advertising Ethics (IAE)
Speed reading
If you haven't been reading Digiday senior media reporter Sara Guaglione's exhaustive updates from the front lines of the NewFronts, then your chance to do so is right here right now. Day 1; Day 2; Day 3; Day 4.
Digiday's gaming and esports reporter Alexander Lee and I collaborated on a rundown of the important elements of WPP's announced partnership with Epic Games last week. Take a look.
Check out Digiday's The Creator Machine, an exhaustive package on the rising influence and power of Creators from a number of vantage points, a section overseen and edited by managing editor Sara Jerde.
https://digiday.com/?p=447466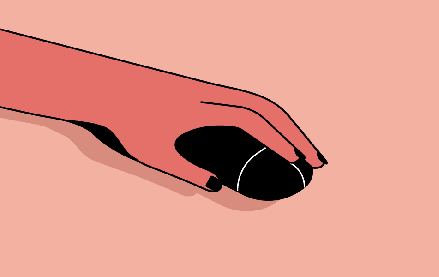 December 1, 2023 • 3 min read
People claim that the role of chief diversity officer is vanishing. However, AI is booming, and the CDO can help ensure responsible AI.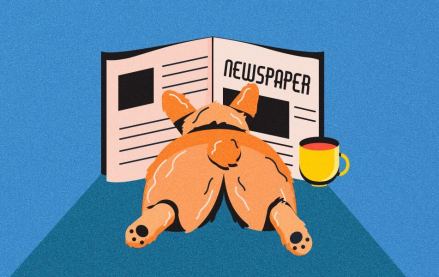 November 30, 2023 • 4 min read
Digiday+ Research found that publishers' programmatic ad revenue didn't quite live up to expectations this year, but they still see it as a growth area.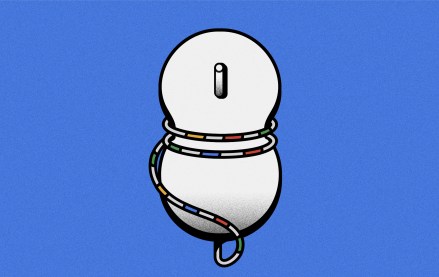 November 30, 2023 • 13 min read
For a couple of publishers, referrals from Google are down upwards of 60%.