Media Buying Briefing: Early movers buy upfront at single-digit rate increases as sellers accommodate on 'options'
June 10, 2022 • 6 min read
Ivy Liu
This Media Buying Briefing covers the latest in agency news and media buying for Digiday+ members and is distributed over email every Monday at 10 a.m. ET. More from the series →
The $20-billion (give or take a few billion dollars) TV upfront marketplace quietly registered a significant portion of business in the last several days, in an orderly fashion that represents a 180-degree turnaround from last year's chaotic market.
And it's largely benefitted the media buyers representing their clients' money, as pricing has been about half the rate of increase seen last year.
Thanks in large part to flexibility from the major sellers (NBC Universal, Disney, Paramount/CBS, Fox and Warner Bros/Discovery) in regards to letting clients cancel or amend their upfront orders closer to when the advertising will actually run (known as "options"), the major holding-company media buying organizations are said to have wrapped (or will wrap this week) most of their deals, agreed several buyers, many of whom spoke on condition of anonymity due to the sensitivity of negotiations.
GroupM, Publicis Media, Omnicom Media Group, and IPG/Magna are said to be the most active media agencies, as is the largest independent buyer, Horizon Media. Early movers in the market secured better pricing than those entering negotiations now.
"It helps to be negotiating 365 days of the year," said Geoffrey Calabrese, chief investment officer for Omnicom Media Group (OMG), who declined to address any specific deals. "So when we get to the upfront season, we're ready to go. But added flexibility by [media] partners has also been a tremendous help. And sellers that provide greater flexibility should be rewarded for that."
NBCU and Disney are said to be furthest along in completing deals, generally at pricing levels that are in single-digit percentages over last year's rates, but in cases inching up to 12 percent over '21 rates. Depending on the buyer, CBS/Paramount and Fox were said to be at differing levels of completion — Fox is looking to secure upfront commitments for Super Bowl LVII in 2023. NBCU, Fox, Paramount and Disney all declined official comment but also didn't deny that deals are being written.
Warner Bros/Discovery, which only came together as a cohesive ad sales operation in the last two months, has been hamstrung by setting overly ambitious pricing goals before the market started, agreed buyers, alongside its newness as one sales organization. "They came out really aggressively with the rate of change they were asking for," said one media buyer. "Since we started negotiating with them, they've come around to more realistic expectations. But that's left them as the last of the major [seller] groups to wrap up." A WB/Discovery representative didn't reply to a request for comment by deadline.
One rival network source pointed out that the company just hasn't had the time to knit the back-office tech together it needs to provide comprehensive cross-platform sales opportunities.
Fox, meanwhile, has generally less ad inventory to sell than the other major sellers — and in this market that's giving the company less leverage, said a buyer. "More limited partners still have the issue of supply loss based on ratings decline, and that's a little bit of a challenge with Fox," said the buyer. "They're trying to get to get to a higher rate of change [in CPM increase], because their supply is limited in comparison to an NBC, which has more than one daypart."
For years before streaming became a thing, cancellation-option windows hovered between 60 and 90 days before ads ran. Today, agreed buyers, they fall closer to 45-60 days, and sometimes as little as 30 days. As one buyer explained, when a buyer tells a network at the 45-day mark he or she may be canceling an order but needs another week or two to sort things out, it's very rare for a seller to just take the cancellation (and loss of revenue) — they'll give the buyer extra time in hopes of not losing the dollars. 
"When you're thinking about digital or streaming, you can cancel out less than 30 days out before the flight runs," added OMG's Calabrese. "And so consumer companies that are having supply chain issues or are worried about inflation in the overall marketplace can feel confident in a way that allows them to have the flexibility to move out, should things go south."
This all stands in stark contrast to the 2021 upfront marketplace, which was the most chaotic in recent memory, as the primary linear network sellers asked for — and secured cost-per-thousand viewer rate increases of between 15-25 percent over the 2020 market, turning away ad dollars from buyers whose clients were almost panicked to lay in TV dollars.
Color by numbers
In a conversation last week with Madison Alley's Michael Seidler, S4 Capital founder and CEO Martin Sorrell expounded on the marketplace size of digital — the nearly exclusive focus of Media.Monks, the network of agencies under S4's control. Coming from the mastermind behind the modern agency holding company, Sorrell's breakdown was fascinating and it went something like this: 
Digital media adds up to $450 billion of the $750 billion total media marketplace
Of that $450 billion, about $350 billion is swallowed by Google, Meta and Amazon
Based on those massive numbers, Sorrell predicts 25 percent year-over-year net revenue growth for S4 in 2022 over 2021, following 44 percent growth in 2021, 20 percent growth in 2020 and 40 percent growth in 2019 over 2018.
Takeoff & landing
Horizon Media launched Chapter & Verse, its new unit addressing all matters Web3 (metaverse, NFTs, DAOs, crypto, blockchain, etc.), which will be co-run by Donnie Williams, evp and chief digital officer, and Pedro Rodriguez, senior vp of business growth, digital marketing & transformation. Three prongs of C&V include consulting, creative connecting & development and event activation.
Publicis' Starcom hired Robert Schwartz from Carat to be its new global CMO, reporting to CEO Michael Epstein, who himself joined from Carat last summer. Schwartz will oversee a brand refresh for Starcom.
Independent agency RP3 tapped Ingrid Vax to be its new head of business development, hiring her from Bullhorn Creative where she had been director of client partnerships.
American Advertising Federation named Publicis' chief digital officer Helen Lin to be its vice chair, working alongside returning chair Tiffany Warren, Sony Music Group's evp and chief diversity and inclusion officer.
Direct quote
"If we wake up to a world where different broadcast networks pick different currencies — it's not that one or two emerges to be the Nielsen competitor, but if there's a handful, which I hope is the case … we're rooting for all of them. But if that's the case, then the whack a mole becomes, how does a marketer who is making a television buy across four networks and being sent metrics by four different currency providers handle it? It's like the proverbial dog chasing the car. What does it do when it gets to the car?"

— Chris Kelly, CEO of analytics platform Upwave, on the introduction of alternative currencies in the upfront
Speed reading
Digiday's new senior marketing and technology reporter Marty Swant's first story delves into how crypto companies are using out-of-home billboards to generate interest in the currency.
Digiday's senior news editor Seb Joseph looks at the darkening economic conditions looming over marketing and media, but also the optimism that some still feel about how the second half of 2022 will play out.
And in a related story, Digiday marketing editor Kristina Monllos examines how those recessionary fears have marketers looking for more short-term performance as a way of moving forward.
https://digiday.com/?p=451102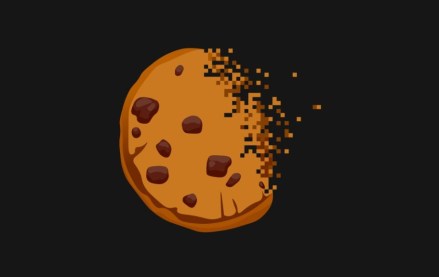 September 25, 2023 • 1 min read
During the Digiday Publishing Summit, execs from companies including Condé Nast, Dotdash Meredith and Thomson Reuters assessed the industry's readiness.
September 25, 2023 • 5 min read
Publishing executives shared their honest and unfettered opinions on the rise of generative artificial intelligence technology and its impact on traffic, IP protections, content production and jobs at the Digiday Publishing Summit last week.
September 25, 2023 • 5 min read
Here is A sampling of other AI-related news from last week.