'More pressure on performance': Recession fears have advertisers aiming for conservative budgets, needing more hand-holding
June 10, 2022 • 3 min read
•
•
Ivy Liu
The continued uncertainty of the economic landscape has not only made forecasting more difficult but made some marketers more anxious, leading them to question their current plans as well as need more hand-holding from agency partners. In recent weeks, there's been more of an emphasis than usual on performance as advertisers are working to be as efficient as possible with a potential looming recession.
That's not a surprise. Most modern marketers are looking to find efficiencies and prove performance results even in the best of times as marketing is often seen as a cost center with CMOs left to prove themselves (and their budget) to CFOs. When there's an economic downturn, marketing budgets are often cut and spending is often put on pause. While several agency execs say clients aren't yet looking to pull back on ad spending, they are aiming to be more pragmatic in the second half of the year into the next year.
SIGNS OF THE TIMES
Clients are likely to spend more conservatively going forward; Clients are focused on near-term performance; Agency execs are spending more time managing client expectations; Clients are asking for more meetings.
That pragmatism means clients are going to be overall more conservative in spending going forward, according to agency execs, who say advertisers are more likely to spend with media partners that allow for greater flexibility as well as shifting dollars away from mediums with longer or more difficult cancellation options. Events, travel and discretionary spending will likely be trimmed first, according to Mack McKelvey, founder and CEO of strategic consulting firm SalientMG, who added that they are doubling down on recommending strategies where they can prove performance.
Even as some say they are recommending clients be conservative for future spending, others say some clients are focused on near-term performance as a plan to deal with the looming recession.
"I think people are too afraid of missing revenue targets to pull back," said one advertising exec who requested anonymity when asked why despite recession worries clients aren't pulling back spending. "There's more pressure on performance though. For us, it's just been operationally stressful. Lots more last-minute meetings being called, audits on performance, throwing out strategies and going back to the strategy that people used last year (which doesn't work). Lots of people want to believe they can be the outlier in a macro downturn."
Managing client expectations has started to take up more time for some agency execs as there are more conversations about the looming recession, when it will happen and what the fallout will be for the ad industry. While some are dealing with clients' "free-floating anxiety" others say the anxiety is specifically tied to return on ad spend now as clients are watching each dollar spent more carefully.
"Brands are watching their expenses as a whole," a performance marketing agency exec told Digiday recently for a Confessions interview. "Where am I spending money? Where does it not make sense to spend money?"
The performance marketing agency exec also noted in the interview that clients were asking for more meetings, more attention now as "they think they might need to be moving faster, having more meetings to make sure things go better."
"A lot of [what we're hearing from clients] are fears of a recession," said the performance marketing exec. "Everyone is unsure what to do. It's hopefully months away, if not next year. Getting through Q4 [without a recession] is my dream right now."
https://digiday.com/?p=450811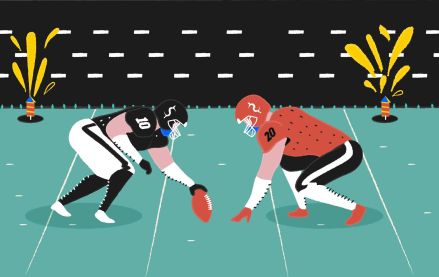 December 6, 2023 • 4 min read
In response to this challenge, the NFL's Detroit Lions have adopted a proactive strategy, introducing an extra channel for their local NFL broadcast. The objective is to broaden advertising opportunities, leverage direct-to-consumer distribution, and establish stronger connections with local fans, with the ultimate goal of increasing preseason viewership.
December 6, 2023 • 4 min read
It's been over a decade since the most recent entry in the wildly popular "Grand Theft Auto" series came out in September 2013, meaning anticipation for "GTA 6" has been building for years. Rockstar titled yesterday's trailer as "Trailer 1," making it clear that the company is poised to launch a massive marketing campaign in the lead-up to the game's 2025 release.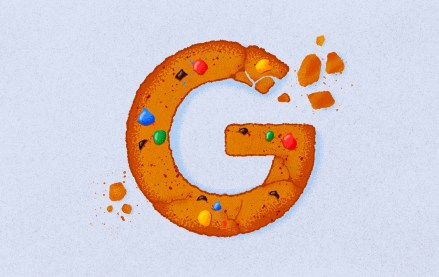 December 6, 2023 • 4 min read
A healthcare client that decided to scrap all conversion tags and cookies within weeks provides a case study for what will likely be a common experience in a year's time.