Media Briefing: What publishers should watch for when meeting with blockchain vendors
December 2, 2021 • 13 min read
Ivy Liu
This Media Briefing covers the latest in media trends for Digiday+ members and is distributed over email every Thursday at 10 a.m. ET. More from the series →
In this week's Media Briefing, media editor Kayleigh Barber explores the primary questions publishers should be asking when evaluating blockchain companies.
Breaking down the blockchain
A publisher profitability progress report
3 questions with with Los Angeles Times' Jazmín Aguilera
Jezebel's turnover, Clubhouse's dropoff, Politico's Playbook problem and more
Breaking down the blockchain
The key hits:
Publishers should seek out vendors that have been around the block(chain) for a while
Knowing which blockchain a vendor uses can help to establish legitimacy, and delving deeper can uncover hidden costs
Publishers also need to be prepared to evaluate blockchain and crypto companies as advertisers.
Though in its infancy, the allure of the blockchain is beckoning many media companies to experiment with everything it has to offer, from selling non-fungible tokens (NFTs) to accepting cryptocurrencies as payment. But just as the dotcom boom, this new technology is plagued with snake-oil salespeople and companies ready and willing to take advantage of newcomers to the crypto space by selling their vaporware to whoever will bite.
So for the media companies that are ready to get active on the blockchain, knowing what questions to ask prospective vendors and having the right team members participate in those conversations will be the biggest advantages as they assess partners.
Digiday asked several publishers how they vet vendors and what questions they ask potential partners who promise them they can help navigate the murky waters of the blockchain. Below is a collection of questions and advice you can take into your next blockchain business meeting.
You may be new to the scene, but your partners should be old pros
Turner Sports' svp of digital league business operations, growth and innovation Yang Adija has been thinking about the ways in which the blockchain can apply to his company since 2017, but he only has a dozen full- and part-time employees to implement some of these innovations. So partnerships with third-party companies and developers have been crucial, he said.
His first question?
"I'm wary of people who just opened up shop and are over-marketing. You know, they haven't done anything but they are selling the dream before they're doing the work. I'm much more interested in the work," said Adija, adding that a lot of these companies have only been around for less than a year.
Other questions Adija asks potential partners:
What have you already built?
What are you currently building and working on?
Where within existing pain points in the blockchain space are you developing, either for yourself or someone else, that's actually adding value to the space?
Do you have other clients? How long have you worked with them?
If they are building tools, dive into the tech around their tools to see if it stands up to what they're advertising.
How do they think about data and data protection in their business? You have to make sure they are compliant with the data privacy laws and practices that your company follows.
Have your legal team, assuming they are familiar with the crypto space, run through a number of CYA (cover-your-ass) questions to ensure that they are cutting a good deal for you and are not practicing any money laundering or scraping off the top.
Watch out for vendors that have their own cryptocurrency or token
"This is always a little bit concerning to me, because I'm [wondering if they are] just trying to pump the token and get the value of the token up. It's something that we have to go into very carefully," said Adija. So he makes sure to ask these questions to understand their token economics:
What is behind the token that is driving value?
How are the financials distributed?
Meaning, what is unique about the token or cryptocurrency that the vendor is selling? Is it targeted to a niche interest group, or is it tied to a larger financial platform? Or maybe it's a meme coin and only derives its value from the people who are willing to invest in the joke. (The latter of which you should be leery, he said, especially if the owners of those tokens could disappear suddenly with all of the earnings).
As for financial distribution, it's expected that there will be fees coming out of a purchase to cover the cost of operations. It's also typical that the maker of the coin will look to generate some transactional revenue off the token being purchased, but if it is an exorbitant amount, that should be a red flag.
Be aware of which blockchain is being used
Some blockchains are more expressive than others and allow for developers to get more creative with what they do on the platform, said David Cohn, head of research and development at The Alpha Group, an in-house tech and media incubator for Advance Local. For example, some blockchains can enable NFT creation, whereas others cannot.
Some publishers care about this and want to know which blockchain a vendor is anchored to (AKA what technology drives its product or business), but others will be satisfied with knowing it's one of the popular ones, said Cohn. "Obviously you want to make sure that it is a legitimate endeavor. What is the blockchain? I think for most people, that won't matter so much. As long as it's a name that they've heard," Cohn said.
Getting in the weeds may feel daunting, but it will indicate hidden costs
Publishers should know how many intermediary coins are involved in the product or on the vendor's offering because the more cryptocurrencies there are, the higher the so-called "gas fees" will likely be, Cohn said.
Gas fees are "essentially an additional surcharge that happens when you are trying to mint or conduct any transaction against the blockchain, whether it's purchasing or selling. And in some cases, it can be a huge amount — disproportionately larger than the asset itself," said Wayne Chang, general manager of Saatchi Art, an art marketplace owned by Leaf Group.
Ethereum, while popular and trusted by many in the space, tends to have extremely high gas fees due to the number of coins it supports, Cohn added.
For Chang, these fees are especially important to identify and work around early on. Otherwise Saatchi Art's potential NFT customers, including those for the marketplace's first NFT collection called The Other Avatars, could be dissuaded from participating in this blockchain space, he said.
Use a team consisting of staffers from different departments to help vet new partners, particularly advertisers
As Yahoo Finance increased its coverage of the blockchain and cryptocurrencies over the past year, the interest from blockchain and crypto companies — including crypto wallet company Ledger and cryptocurrency asset manager Grayscale — in buying ads on the site have increased as well, said Jo Lambert, president and gm of consumer at Yahoo.
While new advertising revenue can be a positive thing, publishers like Yahoo want to ensure they're not giving digital real estate to a company that might ultimately dupe their readers out of their personal wealth.
"We vet our partnerships very closely. We want to make sure that the information that's out there for our huge scaled audiences is accurate, vetted, and can help people make really great investment decisions," said Lambert.
To do this, a committee consisting of the business development team and the heads of product and editors-in-chief of each of Yahoo's publications come together to vet these potential advertisers to ensure that all parties were comfortable with them taking space on Yahoo's properties. The business development team and product heads are responsible for understanding the data that partners are providing and seeing if it can be used in products, and the editors are responsible for making sure the right questions are being asked and there are verified sources of information out there about these companies.
"We don't want to be too gimmicky. We want to be authentic and really serve a customer's needs," Lambert said. — Kayleigh Barber
What we've heard
"Kids' [privacy] is going to be big. It's going to be big for all of us. Whether we know it or not, there's kids on all of our sites. The FTC flat-out said they're going to do enforcement, so there's no guesswork there."

— Media executive on looming privacy concerns
A publisher profitability progress report
A number of media companies entered 2021 expecting to turn a profit, in some cases for the first time, after cutting costs to weather 2020's pandemic-induced economic downturn. A raft of recent reports — from news outlets and companies' earnings — shed light on which have succeeded and to what extent.
Publishers' profitability (or lack thereof) seems to be a particular point of emphasis among investors as well as potential acquirers. For example, public market investors' reception to BuzzFeed's impending stock market debut is considered a test case among other media companies of how they are sizing up publishers' profit levels, according to The Information. Meanwhile, The Athletic's lack of profit was likely a reason why The New York Times valued the sports publisher at less than $500 million, whereas The Athletic has been seeking a sale price of $600 million to $800 million, per Bloomberg.
For those curious about Axios' profitability, stay tuned for next week's episode of the Digiday Podcast. Media editor Kayleigh Barber talks with Axios president and cofounder Roy Schwartz about that very topic. — Tim Peterson
Numbers to know
72.8%: Percentage share of ViacomCBS executives at vp level or higher who are white.

>$42,000: How much money Wirecutter Union raised to compensate employees who went on strike against The New York Times.
60%: Percentage share of U.K. news articles about Muslim people that are negative.
$1.67 billion: How much money U.S. local news outlets stand to receive if the Build Back Better bill is approved by the Senate.
70%: Percentage share of journalists in Afghanistan that have lost their jobs since the Taliban took control of the country's government.
3 questions with Los Angeles Times' Jazmín Aguilera
On Nov. 29, Jazmín Aguilera took over the Los Angeles Times' audio department after the former executive producer for podcasts and audio Abbie Fentress Swanson decamped for CNN Audio this past summer. Aguilera's initial order of business is bolstering the L.A. Times' daily news show, "The Times," which launched in May, as well as building out and developing existing and new podcast shows in 2022.
Most recently, Aguilera hosted and produced "The Cut" at New York Magazine. She also was previously interim executive and senior producer at Condé Nast, working on podcasts at publications including Vogue and Pitchfork. She also served as a producer on episodes for The New York Times' "The Daily," and "Snap Judgment."
In her new role, Aguilera wants to develop the L.A. Times' podcast shows so that one day people associate the newspaper publisher with its podcasts and their West Coast sound.
The interview has been edited for length and clarity. — Sara Guaglione
What are your main goals in this new role?
I would like people to recognize the L.A. Times as a major player in the podcast space in this lens of the West Coast. I want people to associate the L.A. Times with a podcast brand. And I want it to be a workplace where people want to work, to feel like you're lucky if you get hired here, that it's the crème de la crème place to go. My goal is to have shows that are interesting and vital and doing well, and to staff it up appropriately to help the editorial eye really sync with the newsroom, and have them become audio journalists too.
"The Times: Daily News from the L.A. Times" has been out for six months now. How is it doing, and where do you want it to go from here?
I definitely want to give [the team working on "The Times"] — on an internal level — lots of support so that they can focus. A new show is always going to be hard. You can't plan ahead, so I just want to give them as many tools as they need to meet that demand. We are really kind of honing in on the tone of the show and how that fits with the L.A. Times. I want to differentiate it from other daily podcasts. That's a major strategy point for me. I do think it does sound like it's from L.A., and it should really remind the audience why L.A. is a cultural hub that the rest of the country can look to.
What other podcasts do you hope to produce at the L.A. Times? Where do you see a white space?
There's a lot of space for the L.A. Times specifically in the entertainment sphere — more than just the myriad of pop culture shows out there. We want to enter that kind of cultural entertainment space. It's not, "here's a generalized talk show about culture," because that happens a lot and there's a lot of competition already.
The L.A. Times has an advantage — people trust the opinions coming out of the L.A. Times and we are transforming that into audio. What I want to stay away from is the engaging talk-show hosts shooting the shit on something that's culturally-based. It's a little overdone. We are going in the direction of less highly produced, less scripted shows.
I also really want to play into the investigative arm at the L.A. Times. There are so many good investigations coming out of the L.A. Times that are just ripe for audio storytelling.
What we've covered
Amid video growing pains, Amazon Live struggles to attract publishers:
Amazon's live video pitch has been unfocused and vague, according to publishers.
Amazon has offered to pay less than $5,000 for four hours' worth of live programming per month.
Read more about Amazon Live here.
Architectural Digest will publish its first global print issue as part of revamped international rollout strategy:
Editors from AD's U.S. and nine international editions worked on the publication's biggest issue of the year.
Throughout 2021, AD has been wading into worldwide launches, which help to raise site traffic and amortize content costs.
Read more about Architectural Digest here.
How Condé Nast's Pamela Drucker Mann is focusing on innovation in 2022 after the best revenue year in a decade:
As of mid-November, the magazine publisher's total global commercial revenue was up 20% over the 2020 mark.
E-commerce has helped to boost its digital revenue by nearly 40% year over year.
Listen to the latest Digiday Podcast episode here.
U.K. publishers launch plan to mitigate loss of traffic when sources aren't properly cited:
The Association of Online Publishers has proposed a standard for publishers to cite other publications used as sources in articles.
The proposal hinges on publishers emailing one another to ask for attribution.
Read more about U.K. publishers here.
Performance metrics begin creeping into different parts of publishers' ad deals:
Advertisers are asking publishers to base ad deals on harder-to-achieve metrics like sales and leads.
The trend seems to be just starting to bubble up.
Read more about publishers' ad deals here.
What we're reading
Jezebel staffers jump ship:
Roughly three-quarters of Jezebel's editorial staff have quit since March, according to Gawker. The report connects the departures to parent company G/O Media's hiring of Lea Goldman as deputy editorial director. The hire reportedly resulted in increased workloads and pressure to increase traffic.
Clubhouse loses its luster:
Clubhouse is on the precipice of joining Meerkat and Vine in the hall of shiny new toys that people eventually tired of playing with. The live audio platform has struggled to hold onto its audience since the spring, much less to add to it, and as a result, it has been losing the attentions of advertisers, creators and investors, according to Insider.
Politico has a Playbook problem:
Politico's Playbook newsletter has become a center of tension inside the political news outlet, according to The Daily Beast. In addition to Playbook team members reportedly disagreeing on its coverage, Politico staffers — and even Politico founder Robert Allbritton — are said to be unsettled by its coverage.
Twitter Blue doesn't have publishers seeing green:
Twitter's subscription service Twitter Blue is ostensibly a revenue source for publishers, but publishers don't actually see it that way, according to Adweek. Instead, publishers like the Los Angeles Times seem to see Twitter Blue as a petri dish for their own digital subscription businesses.
A subscriber is not a subscriber:
Email subscribers and paid subscribers are not the same thing, and media companies should be clear on which they're referring to when reporting stats, according to Nieman Lab. This frustration isn't unique to "subscribers." Companies in all kinds of industries have a habit of proclaiming figures with descriptors that disguise their meanings, and the media industry has its fair share of ambiguous metrics: "highest performing," "most engagement," "views."
https://digiday.com/?p=433964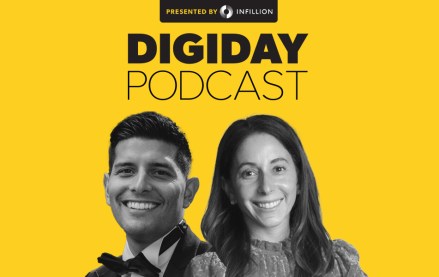 September 26, 2023 • 3 min read
In a live recording during the Digiday Publishing Summit, the news executives called for more nuanced conversations with advertisers around their brand safety concerns.
September 26, 2023 • 4 min read
After investing in one generative AI startup and suing another, the company will let customers create images on its website and an API.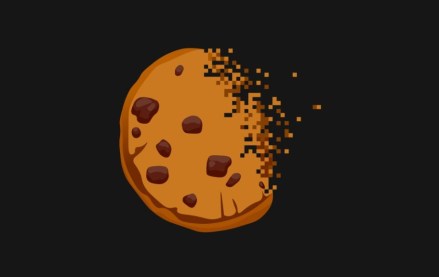 September 25, 2023 • 1 min read
During the Digiday Publishing Summit, execs from companies including Condé Nast, Dotdash Meredith and Thomson Reuters assessed the industry's readiness.