How crypto publisher Blockworks plans to hit $20 million in revenue this year by doubling down on blockchain experimentation
February 2, 2022 • 6 min read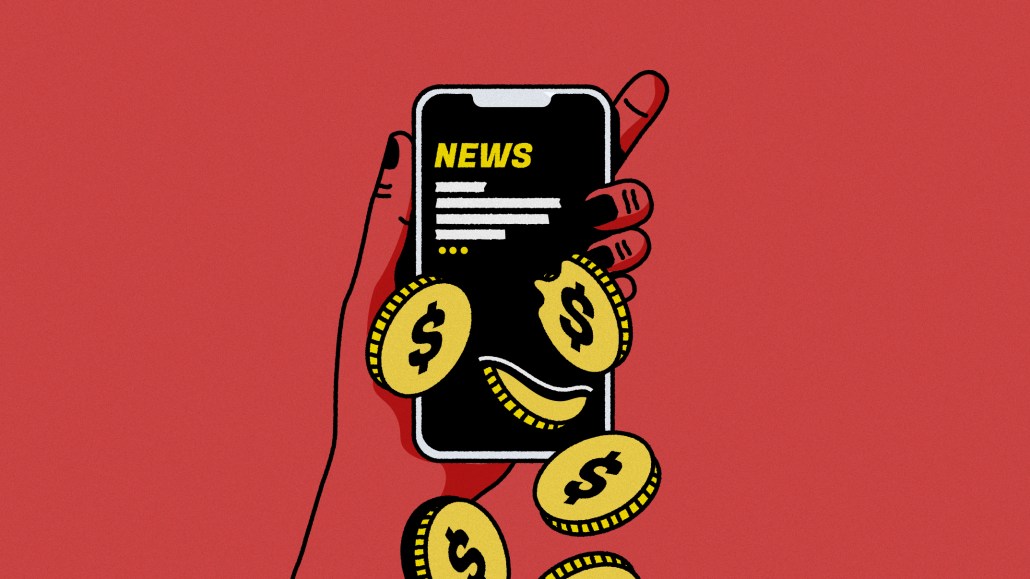 Ivy Liu
Crypto publisher Blockworks expects to roughly double its revenue this year by experimenting with the blockchain technology and trends in DeFi (decentralized finance) that it covers in its editorial content.
The almost 4-year-old digital media company increased its sales by nearly 300% in 2021 to more than $13 million, according to co-founder Jason Yanowitz. Advertising sales account for 90% of the company's annual revenue, which is split equally among digital ads, conference sponsorships and podcast ads, he added. The remaining 10% come from ticket sales to its conferences — an inverse of the company's pre-pandemic revenue breakdown.
This year, the goal is to earn more than $20 million in revenue. To do that, the primarily business-to-business publisher is branching out with more consumer-facing revenue streams, including using NFTs to sell event tickets and expanding its advertising client base to include decentralized autonomous organizations (DAOs), which are blockchain-based, member-owned communities that operate without centralized leadership.
"We've really grown the business for the last three-and-a-half years by being B-to-B, but now we're starting to expand out," said Yanowitz. He pointed to Blockworks' crypto-focused podcast network, which receives 30,000 downloads per day, on average, and has a listener base that is likely not exclusively made up of executives in the blockchain space.
Blockworks' site receives 2 million monthly page views on average as of January, and its daily newsletter, which was launched a year ago, counts a subscriber base of 100,000, according to Yanowitz. He added that the goal is to increase that subscriber base to 400,000 by the end of 2022.
Prior to the pandemic, the company earned about 80% of its revenue from conferences. Last year, after about an 18-month hiatus, it held three in-person conferences between August and November. Its upcoming Permissionless conference, which is the first of the annual event franchise, will be the largest event Blockworks has hosted.
From May 17-19, the independent publisher is planning to host 5,000 to 6,000 people at Permissionless in Palm Beach, Fla., but the conference is taking a different approach on both the ticket sales model and sponsorship sales strategy than is typical of publisher conferences.
Selling tickets is like selling NFTs
Blockworks is selling general admission tickets to Permissionless in a way that more closely resembles NFT drops than traditional ticket sales.
Every two weeks, starting last November, 250 tickets are released to the public to purchase, either using U.S. dollars or cryptocurrency (the crypto prices adjust to match the dollar price, meaning that people buying tickets through cryptocurrency don't risk paying more or less, since cryptocurrency valuations tend to fluctuate). The starting price for the tickets was $418, but that price increases with each drop. Currently, the tickets released on Feb. 1 run $967 per person.
Secondly, the VIP tickets, which give holders access to exclusive events and parties as well as options to skip lines, will only be accessible to people who purchase one of 500 Permissionless NFTs that will be released in March for 1 ETH/per NFT (which at the time of writing this hovered at about $2,800, roughly $1,000 lower than its valuation on Jan. 1). After purchasing the NFT, those looking to claim one of the VIP tickets will be able to connect their crypto wallets to the event website, thus proving they own one of the NFTs, and will be able to gain access to the ticket.
This also means that the cost of the NFT VIP ticket could increase in value as the event gets closer and the NFTs sell out, creating a secondary sales market for that ticket tier. In order to capitalize on any secondary sales (similar to event ticket scalping), a royalty structure will be built into the NFTs, where Blockworks will earn 10% of any transactions that happen beyond the point of sale, capitalizing on an otherwise missed opportunity.
Blockworks is partnering with a to-be-announced digital artist to create the NFT tickets, but all of the technology being used to program the NFT sales and access to VIP tickets was created in-house by the product engineering team, which is led by the company's newly hired CTO, Dennis Stücken, who started last month.
"The [businesses that] are going to be experimenting the most with practical applications of NFTs are actually going to be media sites that cover the space," because they're reporting on and learning about the newest advancements of blockchain technology on a daily basis in some cases, said David Cohn, head of research and development at The Alpha Group, an in-house tech and media incubator for Advance Publications' local media arm Advance Local, where he leads blockchain innovation.
Additionally, because Blockworks' audience reads its coverage of NFTs and understands the use cases for NFTs likely better than non-crypto native audiences, there will be fewer barriers to entry of getting those readers and attendees to buy into this experimentation, Cohn added.
Yanowitz estimated that 75% of Blockworks' audience owns some form of crypto, indicating that a significant portion of Permissionless attendees are familiar with how and why someone would buy an NFT.
Other media companies that don't have a large portion of crypto enthusiasts in their audience would likely have to put a lot of extra effort in teaching attendees how to buy NFTs, or even what NFTs are, and might experience more friction in the process, Cohn added, which could result in limiting sales from prospective attendees.
Selling advertisements to DAOs
In 2021, Blockworks sold 100 ad clients on brand sponsorships on both the conference and media products. Those clients often fell in the crypto company bucket or financial institution bucket.
This year, however, the focus is selling ad campaigns and conference sponsorships to DAOs, which are organizations that are self-governed by members who have bought into the organization by purchasing the group's unique token and joining their Discord channel.
DAOs often are mission-driven, such as banding together to purchase an expensive asset (like an original copy of the U.S. Constitution), but others are more in line with start-ups. They act as companies that, instead of having a singular leader, take actions by having users vote on how to invest their money.
As new additions to the internet, it is too early to determine how good or bad DAOs might be to the overall digital economy. They could very well come with a double-edged sword, Cohn said. That's because DAOs are essentially a cash storm that could do great things, in the vein of a decentralized version of a GoFundMe or Kickstarter campaign, but they could eventually create a financial influence that is unexpected. "As [they] continue to expand and we see DAOs purchasing more and more things eventually, it'll be interesting to see when they start to step over lines that society deems taboo," Cohn said.
What's particularly appealing about DAOs is the potential size of their ad budgets. While a lot of Blockworks' biggest clients are raising $400 million or $500 million in investments or are earning that annually, the DAOs that Yanowitz's sales team is targeting have 10 times that amount in their treasuries. However, instead of pitching to one CMO, a salesperson is trying to earn the trust of sometimes thousands of people who will vote on whether or not they want to accept a proposal.
"It's much harder to make the sale, but once the community trusts you, the total dollar size that you get from them will end up being a lot higher," Yanowitz said, compared to the sponsorship dollars from a centralized company.
To date, Blockworks' sales team of six has sold two DAOs – Mantra DAO and Tracer Finance – on event sponsorships to Permissionless, although Yanowitz would not disclose the price tag of those sponsorships. The sponsorships include having a DAO member speak at Permissionless as well as having branded parties take place around the event that are used to convene the DAO members in-person.
"It's one of the main goals this year to sell into DAOs," said Yanowitz. "It will be one of the biggest revenue opportunities for us in like 24 to 36 months, so we need every single salesperson to know how to do it."
https://digiday.com/?p=438409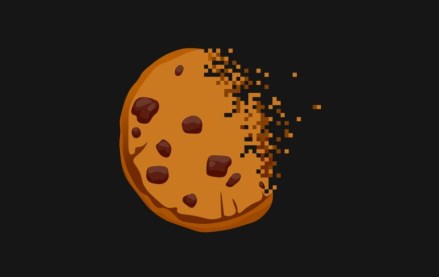 September 21, 2023 • 9 min read
Publishers who attended the Digiday Publishing Summit opened up about their top challenges, concerns and curiosities during closed-door, anonymous town hall meetings.
September 21, 2023 • 4 min read
WBD is seeing ad revenue growth from its YouTube channels and engagement on Threads surpass performance on X.
September 21, 2023 • 4 min read
Powering all of Amazon's hardware is an updated large language model, that could help connected devices actually be smarter.