'Convince them that this is real': How publishers are getting audiences to adopt the blockchain
December 23, 2021 • 5 min read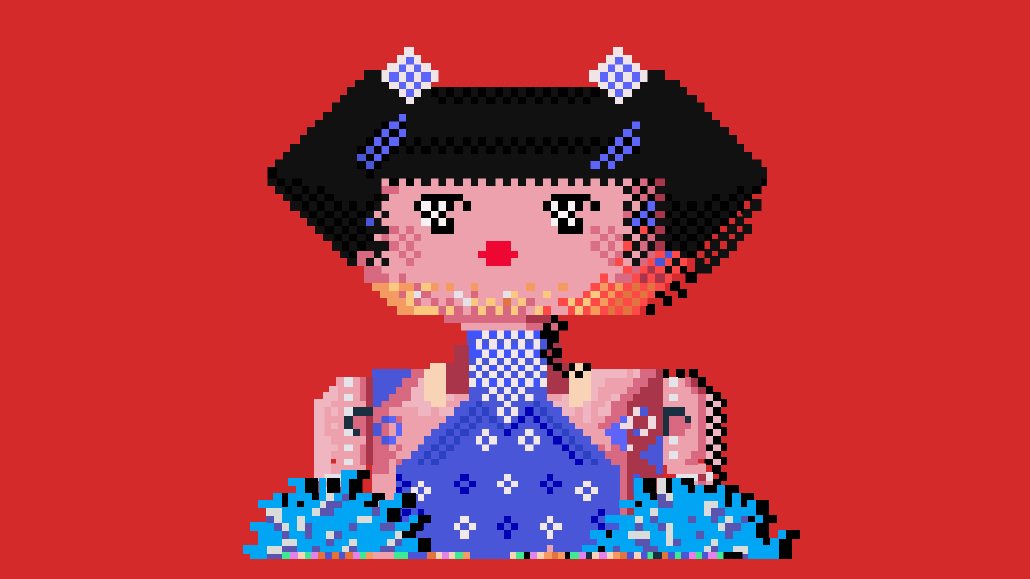 Ivy Liu
This article is part of a 10-piece Digiday series that explores the value of NFTs and blockchain technology. Explore the full series here.
This article was originally published in December 2021.
Skepticism still rings loud in conversations about NFTs, the metaverse and cryptocurrencies.
Many everyday users of the internet are leery of being scammed out of their money or don't understand why someone would want to buy a piece of digital art in the form of a non-fungible token. And as of the beginning of 2021, only about 14% of the U.S. population owned any cryptocurrency at all, according to Gemini's 2021 State of Crypto report.
As a result, publishers that have some form of interest in the blockchain are finding themselves needing to educate their audiences about this new technology, in order to turn them into customers and participants of their blockchain experimentation. While Leaf Group is working to draw comparisons between NFT collection and investing in art in order to appeal more to its network of artists, Brit + Co and Turner Sports are leaning on education and rewarding participation in a way that makes learning about the blockchain less intimidating.
Not all audiences are going to be interested in delving into the nitty gritty of how the blockchain works (see our guide on WTF is the blockchain, if you are). But they will need to understand the different ways in which it can impact their lives if they were to buy an NFT from their favorite publication or take the time to participate in an event in the metaverse.
"I think [the blockchain will] span every industry, ultimately, but your adoption curve is going to be driven by the perception of immediate utility, discounted for potential risk. I remember when people [thought] it would be crazy to use your credit card to buy something online," said Sean Moriarty, CEO of Leaf Group. "The practical applications [of blockchain technology] are endless, but the rate of adoption is going to be driven by the early utility."
Making the blockchain feel familiar
Leaf Group is arguably in a position where the blockchain can be utilized rather effectively in its business and for its audience. As both the publisher of media brands Hunker and Well + Good, and the operator of art marketplaces Saatchi Art and Society6, commerce is core to its business — and turning digital art into NFTs makes sense. This is especially true given that one of the first things that comes to mind when people hear NFT is a picture, digital drawing or illustration.
The company's first collection of NFTs called The Other Avatars under the Saatchi Art brand will launch in early 2022 and will consist of several digital art pieces that are reimaginings of artist Vincent van Gogh's self portraits done by artists in the Saatchi Art network.
"The joke is, 'Well, I can have a JPEG of this for free.' But you can have a print of the Mona Lisa as well, but it's not the Mona Lisa," said Moriarty. Getting art buyers and artists alike to think about digital art as an investment piece like any physical piece of artwork is key, he added.
Leaf Group's Saatchi Art is known for curating and selling art from artists of all experience levels and popularity, meaning that the emphasis of what gets sold on its marketplace is on the art itself, versus who the artist is. The company plans to bring that same mission to the NFT collections it releases, ensuring that the digital art has the same amount of skill and intention as the physical art in its network, and using in-house experts to use their critical eye on these pieces. That way, Moriarty said, buyers can trust that the NFTs purchased are curated the same way the physical art is.
The actual process of buying an NFT, and creating an NFT, is not as simple as swiping a credit card, so Wayne Chang, gm of Saatchi Art, and his team are working on educational guides for the artists in network and for buyers to learn the basics. Lessons include how to set up a crypto wallet, and how to secure bought and sold assets to avoid hacking, as both the NFT assets and the payments that artists receive can be lucrative targets.
"This isn't a one-time project drop," said Chang. "There's a bigger roadmap. There's a vision to incorporate into the main marketplace."
Empowering crypto-neophytes through education
Four years after Brit + Co hosted a conference dedicated to teaching Brit + Co readers about cryptocurrency, the lifestyle publisher will continue the mission in the coming year, according to founder and CEO Brit Morin.
Brit + Co will focus on gamifying education by issuing tokens to students who complete each lesson, in order to discourage drop off. It's a similar strategy to Decrypt, which earlier this year launched a rewards token to encourage the use of its app.
"To be frank, there is real financial upside, like with every big new wave of the internet. That alone is why I'm so passionate about women and people of color understanding this, [because] this is the first time in history that [underrepresented groups] have not been blocked from entering this new multi-trillion dollar industry. And what's holding us back? Well, we just don't know enough," said Morin, who recently cofounded an investment firm focused on supporting crypto companies.
Turner Sports is also taking a gamification approach to get people to invest in NFTs and even interact with other NFT collectors. Knowing that fantasy-sports participants and sports bettors share similar characteristics with crypto investors and NFT collectors, Yang Adija, svp of digital league business operations, growth and innovation, said he wants to find a way to bridge those two groups and created an NFT-based golf game that has real world value.
"That's one of the interesting things about cryptocurrency. It allows for users to engage in a game or sport and still have value with it," Adija said during an episode of the Digiday Podcast.
Like the feature image? You can own it! Each of the robot avatars featured in this series is an NFT available for purchase on our OpenSea storefront. All of the earnings will be donated to the non-profit organization Sandy Hook Promise. Digiday is using this NFT drop to gain first-hand experience in creating and minting NFTs in order to get a better grasp of these digital assets and inform future reporting. Learn more about why we're experimenting with NFTs here.
https://digiday.com/?p=435879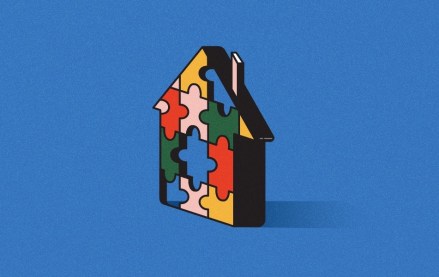 September 22, 2023 • 4 min read
Apartment Therapy's president Riva Syrop took the stage at the Digiday Publishing Summit to discuss the convergence of commerce and sponsorship revenue within its Small/Cool event.
September 22, 2023 • 4 min read
Media execs took stage at the Digiday Publishing Summit to discuss the growing importance of ROI in ad campaigns this year.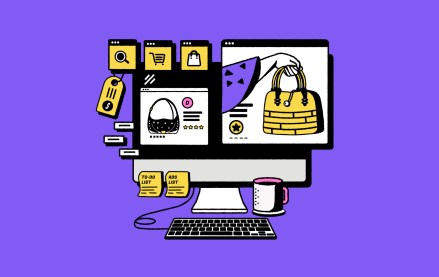 September 22, 2023 • 4 min read
CEO Satya Nadella said AI assistants will be as ubiquitous as PCs and will help users navigate across apps, operating systems and devices.