Why the Los Angeles Times is investing in a social media content creation team
June 16, 2022 • 6 min read
•
•
Los Angeles Times / Jay Clendenin
Los Angeles Times has formed a six-person team to create content on Instagram and TikTok for a young, diverse audience that may not already be part of the news publisher's audience. Called 404 by L.A. Times, the team includes content creators, artists, filmmakers, writers and even a puppeteer.
But the 404 team's goal is not to promote the L.A. Times' journalism, link back to the site or even to create content for the L.A. Times' website. Instead, 404's primary onus is to reach people who "don't subscribe to the Times, don't know about the Times, that are in L.A. – who are young and people of color and get their news on social media," said Samantha Melbourneweaver, the L.A. Times' assistant managing editor for audience, who is overseeing the team.
It's a combination of "folks who are maybe in their 30s or 40s – a little bit more established, digital-first consumers" and "extremely online, college-age kids," said Angie Jaime, the L.A. Times' first head of creator content and the 404's team leader. The type of people who are "cord-cutters, digital audio listeners – who are almost consuming media exclusively online or on mobile."
The 404 team members – who are nearly all new, full-time hires at The L.A. Times – are focusing on four main categories of content for Instagram and TikTok, according to Jaime: video (TikToks, Reels, mini documentaries), images (memes, illustrations, comics), creator collaborations (co-created content with writers, actors, editors, musicians and artists based in L.A.) and emerging platforms (AR/VR, audio and livestreams). They post to TikTok once a day (though the goal is to ramp that up to three times a day), and to Instagram three times a day.
Two weeks after launching, the 404's IG account has just over 1,700 followers. Its TikTok channel is faring better, with over 250,000 followers and 3.6 million likes (likely at least in part because the 404 team took over the LA Times' existing TikTok channel).
This interview has been edited and condensed.
What is the main goal for the 404 team?
Jaime: We are creating this passionate, engaged community. This mode of storytelling – whether that's a Reel, an illustration, a comic, TikTok – is an invitation. First and foremost, to consume that piece of news or consume that piece of content that we're creating. But also to dive into and learn more, to become more familiar with the types of work that the L.A. Times does. We are now creating a space for folks who have maybe been underrepresented in traditional media or misrepresented in traditional media.
How do you balance the journalism standards of a newsroom with the lightheartedness of 404, when it comes to the L.A. Times brand?
Melbourneweaver: We are really taking a page from the tradition of editorial cartoons. That's how we think of ourselves – informed by this brilliant team of journalists that do this important work that we believe in and support. But we're a separate team who's not involved in the creation of any of that content. But [we are here] to comment on it and to offer the vibe check of the audience that we care for. Our audience is slightly different from the traditional newspaper audience and we're here to reflect their thoughts and feelings and reactions to things.
So this is not for those familiar with or regular readers of the L.A. Times?
Jaime: Our content is meant to be standalone and all original. So, it differs from the work of our very skilled and talented core social team, whose work it is to effectively and efficiently drive traffic, awareness and direct linking. Our overarching goal is establishing this community and building community, bolstered by driving awareness by reaching our audience through social-first content. The halo effect is building relevance not just for our creator community, but also for the Times brand overall.
Melbourneweaver: I think the scenario that we really hope for is someone sees a 404 creation and is like, 'Wait, is this part of the L.A. Times? What the heck? How cool.' Then hopefully when they encounter a tweet about a SCOTUS ruling from the L.A. Times, they're a little more inclined to think, "I trust this. I like this. I appreciate this. Because separately, I ran across a different piece of content from a different team at the L.A. Times that made me feel seen."
Is the 404 team working with other teams at the L.A. Times to produce content?
Jaime: For the time being, we are very much focused on establishing our presence, our voice, our tone. That is an independent endeavor at least to start. Is there a future where we continue growing our collaboration with the rest of the newsroom or other teams outside of the main core newsroom? Absolutely. But first and foremost, we're gonna start by laying our groundwork and establishing ourselves before we start to branch out.
Melbourneweaver: We're talking with the social team about how we can cross-promote, and share best practices. The Times has a separate lifestyle fashion magazine, and we think of this team in the same way. It's been a fun thing to explain around the newsroom: [the 404 team] is not more social editors, they're making social content.
Will 404 work with external creators to produce content?
Melbourneweaver: We want to bring outside creators in to take part on our feeds. We want to offer creators and makers of all kinds across L.A. a space to grow and show who they are. That's something that we hope to do a lot more of.
Jaime: Part of my role as head of creator content is to foster and nurture creative relationships outside of our team. Establishing mutual relationships with creators that live and work and do content creation in L.A. That's something that's important to me too – we are not siloing ourselves off from the world at large. We invite folks to collaborate and participate in their own storytelling. I do believe that it's a huge opportunity for any newsroom and definitely for the Times – the shared experience of doing storytelling together, as opposed to top-down or distributing outward. The 404 really represents democratizing that relationship and making it a shared experience.
Will you pay those external creators?
Jaime: Definitely. The specifics of that we're still working on ironing out, but it is very, very important to us that we are compensating our creators fairly for the work that they contribute to our team.
Will sponsorships be sold against 404's content?
Melbourneweaver: We have sponsorships on a lot of our events and activations for our entertainment side. For movie festivals and things like that. So I can envision a similar model for 404, especially in a real-life space. We haven't really talked about that stuff yet. That needs some ironing out as we build and as we get to know our audience a little bit better, but we're totally open to that kind of future possibility.
How will you measure the success of the 404 team, if it's not to drive subscriptions or traffic back to the site?
Jaime: In terms of metrics, our primary metric is awareness. Metrics like reach and impressions, as opposed to follower counts. We want people to become aware of this content organically. A secondary metric that we're closely monitoring is engagement. But not just things like likes and comments, but those very, very indicative emotional metrics, like shares.
This article has been updated to reflect that 404 by L.A. Times is the official name of the team.
https://digiday.com/?p=451613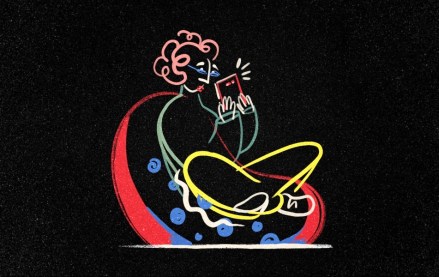 September 28, 2023 • 3 min read
•
•
The Financial Times has launched another lower-priced, subscription-based mobile app product a year after the debut of FT Edit to reach international readers.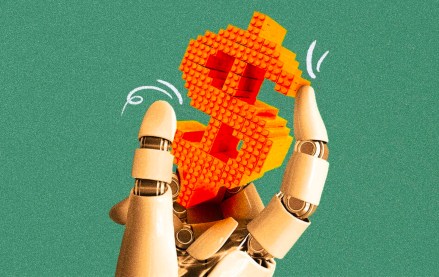 •
Publishers are starting to apply AI to their sales operations.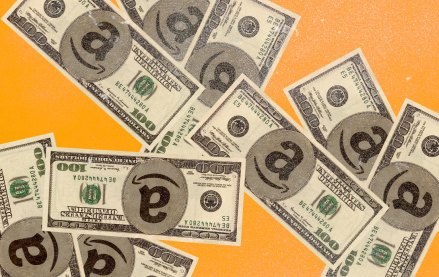 September 27, 2023 • 6 min read
•
•
The agency accused the e-commerce giant of conducting a range of anticompetitive behaviors that hurt both shoppers and sellers.