Media Briefing: Publishers are switching up their paywalls
March 25, 2021 • 15 min read
•
•
This Media Briefing covers the latest in media trends for Digiday+ members and is distributed over email every Thursday at 10 a.m. ET. More from the series →
The Media Briefing this week looks at how publishers are adopting dynamic paywalls to acquire more subscribers and amass more first-party data as they prepare for life after the demise of the third-party cookie.
The progression of publishers' paywalls
Revenue safety nets for a post-cookie world
3 Questions with Condé Nast's Pamela Drucker Mann
Substack's enigmatic role in publishing, Medium's move away from editorial, Ibram X. Kendi's new publication and more
The progression of publishers' paywalls
In 2020, many publishers with paywalls lowered the restrictions on content around big news events like the pandemic and the presidential election to provide a public service. A year later, publishers' paywalls are changing again. Media companies are using their paywalls to not only grow their subscription base, but reinforce their advertising businesses in preparation for a cookie-less future.
The key hits:
Publishers are conducting tests with their paywalls to work out which groups of readers are most likely to subscribe and which are best left to drive traffic and ad revenue, resulting in dynamic paywalls becoming more popular.
Readers will see more registration walls pop up as publishers focus on gathering first-party data.
Small tweaks to the paywall and checkout process can reap considerable lifts in subscription conversions.
The paywall will "change dramatically" in the next six months as we head towards the death of the third-party cookie, according to The Los Angeles Times' chief revenue officer Josh Brandau. Publishers are testing their paywalls to gather first-party data to determine which cohorts of readers are more likely to subscribe and which are better off left to access free content to drive traffic and ad revenue.
Many of the publishers Digiday spoke to for this story have evolved their metered paywalls to become dynamic paywalls in the last few years. Instead of the one-size-fits-all metered model that lets people read a set number of articles for free a month, dynamic paywalls let machine learning do most of the work to gather audience data in real-time and algorithmically decide how many free articles a person can access. It gives publishers the ability to constantly test and tweak their paywalls based on that data.
"Small changes [to the paywall] can have a big impact," said Beth Diaz, vp of audience development and analytics at The Washington Post. Three years ago, the Post was conducting one paywall test per quarter; now it has multiple tests running at a time.
Five of the seven publishers Digiday spoke to have dynamic paywalls, including The Los Angeles Times, The Washington Post, Quartz, The Wall Street Journal and Barron's. The Atlantic and MarketWatch have metered paywalls (The Journal and MarketWatch are both owned by Dow Jones).
The different paywalls signal what stage a publisher is in its subscription strategy, according to Brandau. The Wall Street Journal, for example, has had a paywall since 1997, but a brand like MarketWatch is newer, so a metered paywall is an "intermediary step that still lets people swim around" before deciding to pay up, said Dow Jones gm of membership Karl Wells. He added, "Every time you cut down the amount of free articles, you sell more, your conversion rate goes up." No wonder publishers are tightening up their paywalls, leaving less content ungated.
The Atlantic found that when it reduced the amount of articles readers could access before hitting the paywall from five per month to three in August 2020, the tighter paywall had no effect on traffic. The publisher is hoping to test a dynamic paywall this year, according to Sam Rosen, svp of growth at The Atlantic.
However, dynamic paywalls aren't the only new barriers that publishers are putting around their content. Readers who have enjoyed a lower barrier to access publishers' content will soon run into more requests for emails, as publishers plan for an era of registration walls.
Registered users who are not yet subscribers can provide publishers with valuable information, such as what kind of topics they're interested in and how often they're coming to the site. Many publishers like The LA Times are gathering as much first-party data as possible and easing off their reliance on third-party data before Google kills the cookie by 2022. Registrations are the "primary source of gathering first-party data," said Rosen.
As with their paywalls, publishers are taking a more dynamic approach with their registration walls to determine when to serve a registration wall versus a paywall. There's a lot of internal testing and data gathering going on behind the scenes: What percentage of people who registered with their email addresses use their free access, and how many in three months have converted to subscribers? Do certain channels or devices affect this? Do registration walls instead of paywalls lower conversation rates? Many of the publishers Digiday talked to are running tests to find out. They are also exploring how to incentivize people to sign up for registered accounts. If a reader provides their email address, maybe they get a week's free access or five free articles, Diaz at The Post said.
Email addresses let publishers reach out and market to readers, too. Even if they're not willing to pay upfront, they may in the future. Both the advertising and subscriptions sides of publishers' businesses have their eyes trained on this. First-party data can provide ad teams with "rich and nuanced data" on which types of ads and sponsored content are going to work best on which audience, Rosen said.
Different signals can be a good indicator on who is more likely to subscribe to a publisher's content. The Atlantic has 40 to 50 different signals on a reader's behavior. For example, the highest propensity reader for the publication is one who has visited the site on three distinct days in a 30-day period, Rosen said. For Dow Jones, those coming from a desktop are more likely to buy a subscription, according to Wells. Daily newsletters are driving subscriptions at Quartz. Those that read the free morning newsletter for about four months are most likely to subscribe, according to Quartz CEO Zach Seward.
Other small tweaks can sow big rewards. In mid-2020, The Washington Post conducted "toggle tests." The option to pay monthly or annually for a subscription was toggled on the product page, rather than at the end of the checkout process, resulting in a 10% lift in subscription starts during the two-week test, according to The Post. It reduced "cognitive overload and friction," Diaz said.
But sometimes friction can be a good thing. In another test, people were asked to give their email addresses as part of the checkout process. Though this caused a short-term bump in the abandon rate of carts (0.5% decline in conversions), The Post was able to reach out to those people and encourage them to return to those carts, according to Diaz. Forty percent of those who gave their emails later subscribed.
The trick is getting "that sweet spot where you are not limiting too much of the consumption of your quality [editorial] content but some kind of friction is in place that tries to get people to subscribe," said Brandau. — Sara Guaglione
Confessional
"It used to be that my organization would have to worry about losing people to peer organizations. Now we have to worry about that and the possibility that they go independent, so we need even better editors and distribution."

— Publishing executive
Digiday Research: Revenue safety nets for a post-cookie world
Billions of dollars in ad revenue are riding on publishers' ability to figure out a workable solution to the end of the third-party cookie.
But a lot of publishers, particularly smaller ones, seem to have decided they're not going to compete for that money. Instead, they are hoping another source of revenue will pick up the slack, according to Digiday Research.
In the first quarter of 2021, Digiday surveyed 114 publisher professionals about how their organizations were preparing for the coming cookie changes. Respondents were asked to select everything applicable to their companies from a list of nine different actions, plus a 10th for "none of the above."
While most of the choices focused on moves a publisher might make to shore up their advertising business, such as "using ad tech-built cookie alternatives" or "integrating first-party audience segments into DSPs," respondents also had two non-advertising options: "relying more on subscriber revenue" or "relying more on other sources of revenue (events, licensing, etc.)."
Of respondents, 38% said they were going to rely more on subscriber revenue and 37% said they would rely on other forms of revenue once the third-party changes were made.
But respondents from small publishers — defined here as those with annual revenues under $10 million — were much more likely to select those options than respondents from medium-sized (annual revenues of $10-50 million) or large (annual revenues greater than $50 million) publishers.
Digiday will be digging into the post-cookie world in greater detail next week, but for now it's worth asking what the smallest publishers out there are going to do. — Max Willens
Numbers to know
$10 million: The amount Fortune lost last year as a result of shutting down its events business as a result of the pandemic, Insider reported.
3 million: The number of paid subscribers to Yahoo's subscription portfolio that includes Yahoo Fantasy and Yahoo Finance, which it is rebranding to Yahoo+, according to Axios.
26%: The decrease in unique visitors from January 2021 to February 2021 that the Washington Post experienced as a result of the waning Trump Bump, according to the company.
87%: The percentage of Covid coverage in national U.S. media last year that was negative, according to The New York Times. This was much higher compared to any other source that the researchers analyzed, including scientific journals, major international publications and regional U.S. media.
$10 million: The amount The LA Times received in its latest PPP loan, according to the company.
3 Questions with Condé Nast's Pamela Drucker Mann
Condé Nast has been preparing for a cookie-less world for years. The publisher debuted its first-party data platform Spire in 2016, and last year it introduced a cookie-less targeting product called Spire Obsidian. So the company feels it's in a good place looking to next year when Google will disable the third-party cookie in its Chrome browser, according to Condé Nast global chief revenue officer, president of U.S. revenue Pamela Drucker Mann. But there are still changes to be sorted out. — Tim Peterson
The interview has been edited for length and clarity.
With all these different identifiers coming out to replace the cookie, how are you thinking about how many identifiers you're going to have to support, and is there a limit?
It's a really good question. It seems like it could be infinite, and there's just going to be too many. I think it's going to end up being more thematic in terms of how we think about identifiers. Kind of like the sandbox of this person does the following 10 things [therefore] it's pretty likely that they're going to fall into this bucket. It becomes more complex, and it definitely is going to be harder. The cookie was really specific. [The number of identifiers] is not necessarily something we're going to limit, but it may not be as vast as we're thinking it could be.
It seems like there's going to be a fragmentation of identifiers. Does that affect how you think about how you manage your inventory, like who you making what inventory available to, to what extent you're making inventory available programmatically versus through direct sales and which demand sources you plug into where you begin to prioritize someone who's using Unified ID 2.0 over someone using some other identifier or vice versa?
For us, it's content first, building an audience around that, meeting the consumer where they are and then figuring out how we want to best monetize that, whether that's through programmatic pipes or otherwise. That's a good question. I think it is a good question for the advertiser, though. Advertisers are being forced to think differently about how they're going to meet that consumer where they are because it's not so easy. The targeting tools they had before are just more limited.
Publishers' advertising businesses have really been recovering since bottoming out last April. That doesn't necessarily mean it's back to business as usual, though. What's the biggest change in how Condé Nast manages ad sales today?
One thing that 2020 taught us is that you have to be flexible. You have to be agile. You have to be interested in change. And you have to meet the consumer where they are, literally and figuratively. As we go into this NewFront season, what we learned this year is, for better or worse, consumers had to spend online. E-commerce became a really important distribution channel for them, and I think that's not a one-platform conversation. I think that is going to find its way into video as well.
What we've covered
WTF is NewsPassID?:
NewsPass ID is a single sign-on technology created for local news publishers who are trying, like everybody else in media, to gather more first-party data from their users.
The Local Media Consortium-helmed sign-on technology and wrapper is trying to solve two of local publishers' biggest current challenges.
Read more about NewsPassID here.
WTF can advertisers actually do with first-party data in Google's Privacy Sandbox?:
Even large agencies that spend millions of dollars each year with Google say they have only limited knowledge of how the company's Privacy Sandbox methods replacing third-party cookies will work.
There are only certain ways Google will allow advertisers to use their first-party data for individual-level targeting once its plans go into effect.
Read more about Google's Privacy Sandbox here.
How Trusted Media Brands is using first-party data beyond advertising:
In the latest episode of the Digiday Podcast, Kintzer talks about how the legacy titles in the TMD portfolio have decades' worth of readers' household information and how the publisher is integrating that information with the more recent digital data.
Kintzer's idea of a successful first-party data strategy incorporates data into every facet of the business — from advertising to affiliate to licensing.
Listen to more of Kintzer's strategy here.
Digital media budgets prioritize Walmart, Amazon despite a glut of retail media inventory:
Because e-commerce has been booming, more retailers are taking cues from Amazon and Walmart by getting into the race for digital ad inventory.
But ad budgets are still prioritizing the same platforms for search inventory they've always relied on for impressions.
Read more about how retail media is competing for ad budgets here.
Third-party cookie replacements fall short of consent and transparency promises:
Publishers, advertisers and ad tech companies are rallying around identity tech such as Unified ID 2.0 as a means to not only replace the third-party cookie but move the programmatic ad industry toward a more transparent, consent-based system.
Although companies are modernizing their means of tracking people online, they have yet to update their methods of notifying them when these systems capture individuals' email addresses to transform them into identifiers that can be passed throughout the ad tech ecosystem.
Read more about transparency shortfalls here.
Team Whistle expands original programming as it chases more brand deals at higher prices:
Team Whistle focused on producing more original shows for social platforms and the strategy proved positive: it attracted more brand deals and higher viewership, revenue and CPMs, according to the company.
In the past six months, Team Whistle launched eight new shows. Five more shows will debut in the next two months.
Read more about Team Whistle's content strategy here.
What we're reading
Is Substack a tech platform or content curating publisher?:
It's both, and the recent departure of non-binary author Jude Doyle in response to big-money advance payments Substack has made to lure controversial writers to use its system exposes the tensions. As paid Substack Pro writers like Slow Boring author Matt Yglesias sign six-figure deals, others including Annalee Newitz, Elizabeth Spiers and Emily VanderWerff have criticized Substack's approach, according to Vox. Some critics suggest Substack should be transparent about which authors are paid as part of its Substack Pro program. Ultimately, as writers like Doyle depart for platforms such as nonprofit Ghost, Twitter and Facebook — both of which plan their own newsletter platform products — could learn from Substack's mistakes.
Union push drives Medium's move away from traditional editorial:
Less than a month after an effort to unionize Medium's employees resulted in a tight loss, Vice reports that the firm's CEO Ev Williams plans a strategy shift some see as direct retaliation against editorial staff for their vocal union support. Medium, which runs nine publications including OneZero and Zora in addition to offering a free publishing platform for countless bloggers and journalists, said it will steer away from its traditional journalism publication focus toward "supporting independent voices" on the platform. As it offers severance packages to writers, it remains to be seen whether Medium will attempt to move even further toward a Substack-style newsletter model.
Challenges ahead for Boston publication with an anti-racist mission:
A new online publication venture pairs Boston University's Ibram X. Kendi and The Boston Globe's Bina Venkataraman in a grand mission: to define what anti-racist journalism in the 21st century looks like. The idea behind The Emancipator, according to The New York Times, will be to bring new relevance to the 20th tradition of opinion-driven reporting typified by anti-slavery publications. But big hurdles are ahead: from hiring two editors in chief — one more academic and one more journalistic — to determining how to define racism and frame reporting in that lens.
Facebook blocks academics from data access, too:
Digital advertisers have no shortage of complaints about a lack of measurement data to understand ad exposure and attribution related to ads on Facebook. But researchers have battled the company for data access, too. As tech firms raise their walled gardens and close off data access to appear privacy-forward in the face of government scrutiny, academics get shut-out of data fueling research and analysis that could help limit election fraud and disinformation problems. Protocol reports on Facebook's shutdown of a browser extension called Ad Observer built for an NYU-led project aiming to investigate political ads on the platform.
https://digiday.com/?p=407521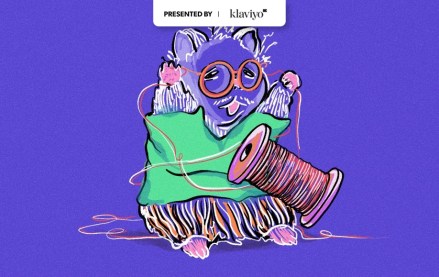 December 5, 2023 • 6 min read
News publishers are cautious to pour more resources into Threads, as limited available data makes it difficult to determine whether investing more into the platform is worth it.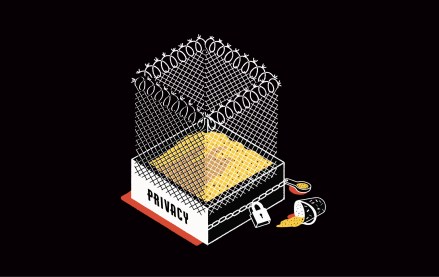 December 4, 2023 • 4 min read
FLEDGE stands for 'First Locally-Executed Decision over Groups Experiment' and makes ad auction decisions in the browser, rather than at ad server level.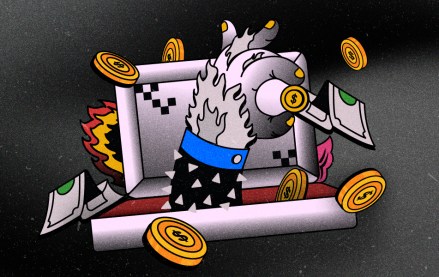 December 4, 2023 • 7 min read
A look at the genesis of ad tech, from the first online display ad in 1994 to the dotcom crash.