Media Briefing: How publishers' commerce businesses can undercut their ad sales and overall revenue
May 5, 2022 • 14 min read
•
•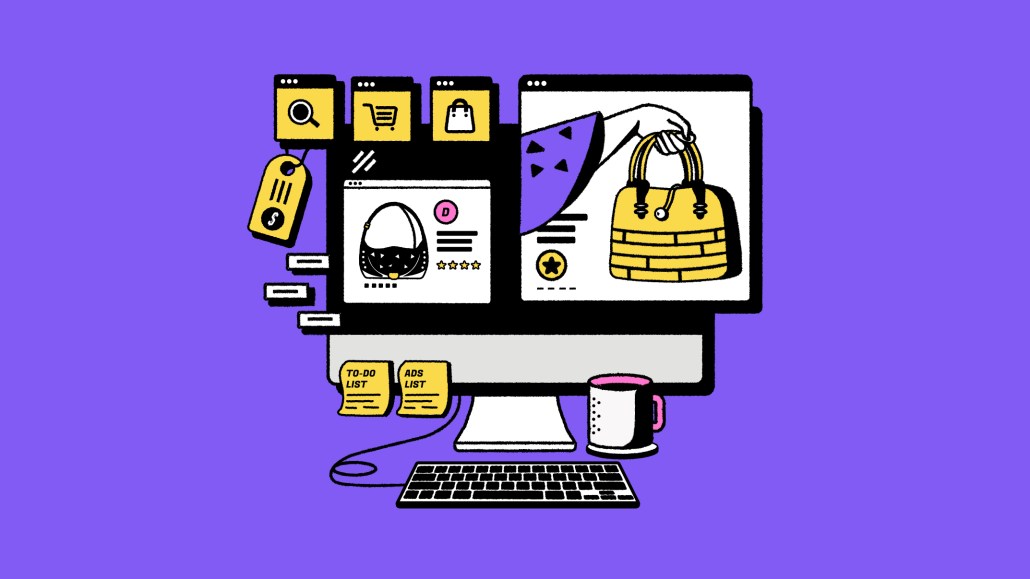 Ivy Liu
This Media Briefing covers the latest in media trends for Digiday+ members and is distributed over email every Thursday at 10 a.m. ET. More from the series →
In this week's Media Briefing, media editor Kayleigh Barber looks at a growing frustration among publishers' ad sales teams that they are losing clients to their commerce counterparts.
Commerce vs. advertising
The New York Times' Q1 2022 earnings report
3 questions with The Washington Post's director of video Micah Gelman
Vice Media Group for sale, Spotify's podcast business under pressure, Quartz's and G/O Media's clashing corporate cultures and more
Commerce vs. advertising
The key hits:
As publishers go after commerce revenue from affiliate partnerships with brands, advertisers are seeing them less as a brand awareness vehicle and more as another avenue for driving direct sales.
Some publishers complain this can lead to less money coming in from certain clients that formerly existed as advertising clients.
For smaller clients with lower budgets, being able to secure attribution from those deals is more valuable than splashing out for a brand awareness campaign, while still getting in front of that publication's audience.
Commerce is becoming a more established slice in media companies' revenue pies as part of the ongoing effort to diversify business models. But as publishers form dedicated commerce teams to forge affiliate partnerships with brands and sell products like guaranteed placements or branded reviews, publishers' ad sales teams are fretting over losing clients to their commerce counterparts.
During a working group discussion at the Digiday Publishing Summit in Vail, Colo. — which are held under Chatham House rules, meaning Digiday could share what was said while maintaining the executives' anonymity — publishers revealed shared angst that some advertisers weren't renewing ad campaigns because they were scoring significantly cheaper deals for commerce placements at the same publication.
"Has anyone seen their commerce teams sell deals that look like your normal sponsor deals for like a tenth of the price?" said one executive. "You get this other team that has a whole other side of connections, and you look at the overlap between these brands and then you start seeing one deal not renewed. And then you go look at the commerce content they ran in November on Black Friday [and their] biggest performing article made [the company] $4,000 but last year, [that client] bought a $150,000 package for [Black Friday]."
The problem is "hitting a head right now, especially after the pandemic," thanks to e-commerce skyrocketing and publishers chasing after that revenue, said David Spiegel, a media executive who previously was chief revenue officer of G/O Media and before led sales at Vox Media's New York Magazine.
"That's the challenge of having different revenue-driving functions that can satisfy the same partner in different manners," Spiegel told Digiday in a phone interview. As DTC brands focus on direct-to-consumer sales versus retail placements, this challenge accelerates, he said, because they're exploring more avenues to place links to products in exchange for a commission fee, giving publishers an opportunity to become a retailer in some regards.
But that also puts publishers in the position of only being seen as an avenue for generating sales, versus a brand awareness destination.
Problem 1: Small budgets and client motivations
Of course, a lot of this issue is going to hinge on the client itself. Some brands have limited budgets, so commerce teams offer cheaper alternatives to large ad buys. Others, however, are seeing an opportunity to get the best of both worlds with the commerce offerings from publishers to get in front of those audiences through a specific product link and spending the rest of their budgets on a splashy experiential campaign or broad social media push.
"It's certainly a topic of conversation internally for us," Eve Epstein, svp and general manager of Leaf Group's home lifestyle brand Hunker, recently said over a video call. "Where I think there is potential for some of that overlap is with some of the smaller DTC brands or independent brands that don't have huge budgets to begin with [and] tend to be very performance-oriented."
These brands either don't have the luxury of allocating $3 million to a brand awareness campaign or reaching a minimum spend of $50,000 for a branded content deal, but they can afford a guaranteed placement in an editorially curated product round-up post, Epstein said. She would not share the average cost of a guaranteed placement. Brand awareness "is not necessarily something they come to digital publishers for," she added. "And that is probably where the biggest possibility of that overlap or that conflict could occur."
Problem 2: Internal silos limit communication
But the other factor contributing to this problem comes from teams being siloed within publishers' and advertisers' organizations.
"If you have a client where their affiliate marketing business is separate from their brand marketing business, those two channels are relatively separate. Unless you're commanding significant scale on either side, you're never going to be able to connect the dots for the client," said Spiegel.
The more walls there are on the publisher side, the less communication can occur between teams to discuss the history of relationships with each brand and the rates they previously paid.
"We have a brand affiliate team and we have an affiliate team that is focused on just affiliate content, and we also work in lockstep with our advertising side of the business to really make sure that we're not eroding direct deals," said another exec in the DPS workshop.
Epstein agreed that "aggressive communication" is the most important strategy for avoiding this issue. Once a brand approaches Hunker looking for affiliate opportunities, her team immediately asks the sales team for the brand's history with Leaf Group. From there, she said understanding both current and prior goals are helpful in explaining to a potential client why a hybrid deal that includes both upper-funnel brand awareness and lower-funnel affiliate opportunities can be mutually beneficial in achieving the client's goals.
"The more traditional organizations that have not rolled e-commerce or affiliate into the [purview of] chief revenue officer and have it sitting in a separate world are really selling themselves short," said Spiegel. "They're setting up a lower-cost model that's performance-driven and doesn't offer the benefits that a publisher really brings, which is that combination of brand marketing, awareness, and recommendation to purchase." — Kayleigh Barber
What we've heard
"I find that Reels really cuts off the video that I've made and something is wrong with the editing feature."

— Instagram influencer Katie Sands who is this week's guest on the Digiday Podcast
The Rundown: The New York Times' Q1 2022 earnings report
The New York Times is making progress on its goal of accruing at least 15 million subscribers by the end of 2027. This is fortunate because the publisher's advertising business has hit a rough patch that the company expects to only intensify in the second quarter.
"It was our best start to the year in terms of subscriber growth since the launch of the digital pay model in 2011, except for Q1 2020, which was when the pandemic started. We added 387,000 net new digital-only subscribers in the quarter, including new subscribers to The Athletic after the acquisition on February 1st," said The New York Times president and CEO Meredith Kopit Levien, according to a copy of her prepared remarks released alongside the company's Q1 2022 earnings report on May 4.
The key details:
Total revenue – $537.4 million, up 14% year over year
Subscription revenue – $372.0 million, up 13% year over year
Advertising revenue – $116.3 million, up 20% year over year
Digital advertising revenue – $67.0 million, up 13% year over year
Digital-only subscription revenue – $226.8 million, up 26% year over year
Total paid subscribers – 9.1 million, up from 7.6 million in Q4 2021
Digital-only paid subscribers – 8.3 million, up from 6.8 million in Q4 2021
The good: Subscriber growth
Of course, it helps that the news publisher's purchase of The Athletic added 1.1 million subscribers to give the Times a tally of 9.1 million total subscribers by the end of the first quarter of 2022. The Athletic wasn't the only boost to the Times' subscription business, however.
The Times attributed a year-over-year doubling in its subscriber conversion rates "in large part to continued enhancements to our use of machine learning to determine when to ask non-subscribers to pay," Kopit Levien said in the prepared remarks. She did not disclose what exactly that conversion rate is, though.
When it comes to subscriber retention, the publisher's 19 subscriber-only newsletters seem to be playing an important role. The newsletters have helped to lower its subscriber churn rate, with "almost a third" of the Times' news subscribers receiving at least one of the subscriber-only newsletters, Kopit Levien said.
Finally, the Times is moving forward with its subscription bundling plans. In Q1, the Times added Games subscriptions to its U.S. print subscription product, which "had no impact on subscriber numbers," per the company's earnings report. And in the second half of 2022, the Times will add The Athletic "into a broader Times bundle," according to Kopit Levien. Additionally, the Times made some tweaks to how it markets its subscription bundle in Q1. While Kopit Levien did not detail those adjustments, she said, "As a result of these optimizations, bundle subscriber additions in Q1 were the highest ever for a single quarter."
The bad: Digital advertising disappointment
The advertising picture in the Times' earnings report is less rosy. While overall ad revenue and digital ad revenue each increased year over year, the latter amount fell "below our expectations," Kopit Levien said. She attributed the shortfall to several factors, including tech companies spending less on advertising, advertisers pulling back budgets because of Russia's war with Ukraine "and a broader climate of macro-economic uncertainty."
The ugly: Digital advertising outlook
The digital ad slowdown is unlikely to be surprising nor unique to the Times. In light of the Russia-Ukraine war, rising inflation and the ongoing supply-chain challenges, other publishers have privately expressed wariness as to whether the bounce-backs their ad businesses experienced from the second half of 2020 through 2021 would settle down in 2022. It seems their worries are becoming reality — case in point: P&G reduced its overall spending in Q1 — and are unlikely to abate anytime soon, based on the Times' second-quarter outlook.
The Times projected that its Q2 digital ad revenue will hardly grow and may even shrink. Excluding The Athletic, the publisher forecast its Q2 digital ad revenue to be "flat to down low single-digits," per its earnings report. Overall, when including The Athletic's expected 2% to 4% year-over-year digital ad revenue growth, the company is expecting Q2 digital ad revenue inch up by "low single-digits." — Tim Peterson
Numbers to know
<$10 million: How much money G/O Media is paying to acquire Quartz.
1.9 million: The high end of the range of how many users Twitter overcounted each quarter from Q1 2019 through Q4 2021.
38%: The percentage year-over-year increase in Condé Nast's digital advertising revenue in 2021.
$10 million: The amount of money raised by crypto publisher Decrypt, which has been spun off from ConsenSys Mesh.
150,000: The number of English-speaking subscribers that Le Monde hopes to have by 2025.
3 questions with The Washington Post's director of video Micah Gelman
The Washington Post has grown its YouTube channel from 1 million subscribers in 2020 to 2 million as of April 16. Pivotal to The Post's YouTube growth has been upping its publishing cadence, and its focus on breaking news and live feeds. Its large YouTube audience is also an opportunity for the Post to introduce its brand to viewers on the platform.
"YouTube has become an increasingly important way to reach new audiences — audiences that are not necessarily aware of the Post and coming to the Post directly," said The Washington Post director of video, Micah Gelman.
Live feeds on The Post's YouTube channel of Kyiv, Ukraine on Feb. 24 and Feb. 25 resulted in over 11 million views, and the channel gained over 65,000 new subscribers in total over those two days.
The Post's video team dedicated to breaking news coverage grew by four people in the last year, to a total of 10. Live feeds are hosted by Libby Casey, who was promoted last week to senior news anchor. The video team overall has 62 people, with nine open positions. Roles were recently added in San Francisco and on the weekend supervising team "to grow our ability to be around the clock," Gelman said. — Sara Guaglione
This conversation has been edited and condensed.
How did the Post get from 1 million YouTube subscribers in 2020 to 2 million today?
The first million we reached at the height of the coronavirus pandemic, and the aftermath of the death of George Floyd. The second million is coming in the middle of the war in Ukraine. News events are big drivers of subscription and viewing. We do see significant spikes when there are major news events. The first million [subscribers] was really driven by our breaking news coverage and driven by the live programming that we do. Live breaking news, and the live special reports that Libby Casey hosts have really allowed us to reach bigger audiences and to add subscribers.
Visual forensics has also been a really key piece of what makes our channel unique. We've decided we are going to double down on things that are working — visual forensics is in the process of growing. We just posted six roles in visual forensics across the newsroom, not just in video, to support the high interest in that.
After that first million, why did the Post start to publish videos more often on its YouTube channel — and how do these videos reach viewers if they aren't looking for videos from the Post in particular?
We've tested a lot of different ideas over the years. We've looked at the frequency of publishing, and we've looked at the types of stories we publish. We settled on a high metabolism, fast publishing, a steady stream of stories, a lot of focus on live, and a lot of focus on our unique stories — and a lot of breaking news, which I think has made our channel very relevant.
We publish maybe 10 stories a day to YouTube. It's a higher frequency than some of our peers because we are super focused on breaking news. We did test, maybe over a year ago, lowering our publishing cadence to see what the impact would be if we were publishing fewer videos. That didn't really work. Particularly people who subscribe to our channel were expecting a faster cadence.

What is the Post doing to drive its YouTube audience to the Post's website to get them to subscribe?
We tell [viewers] while they're watching where to find the story on the Post website. There's messaging about how to subscribe on our live events. We are using links associated with videos we publish to drive people to the Post. There is a special subscription offer we make during our live programs, so people can go to the website and we can bring people in that way. [Editor's note: the offer gives viewers four weeks free access to the Post's site.] Every video we publish links back to the journalism that generated it. We do measure how many people are coming from YouTube and then subscribing to the Post. As the audience grows on YouTube, the opportunity to bring people back to the Post grows.
What we've covered
Platforms, streamers and publishers pitch celebrity- & creator-driven content and measurement tools on NewFronts Day 2:
Roku, Condé Nast and Snap focused on new and returning programming in their pitches to video buyers.
Samsung's advertising division highlighted a new measurement tool, while Meta didn't announce any new ad products.
Read more about NewFronts Day 2 here.
Inside the evolution of BuzzFeed's creators program:
BuzzFeed is rebranding its creator program as it eyes fresh opportunities to work with brands and influencers.
This year the publisher plans to double the number of creators participating in its program.
Read more about BuzzFeed's creators program here.
One year after embracing the blockchain, Time has earned more than $10 million in profit:
Fourteen months after launching its first NFT project, Time has sold more than 20,000 individual NFTs.
Sixty percent of Time's NFT sales happened in the secondary market and totaled $50 million.
Read more about Time's blockchain business here.
How publishers are experimenting with more homepage personalization sections:
The New York Times and The Washington Post are trying new ways to surface content tailored to readers' interests and behaviors.
The efforts are, in part, designed to help the publishers' subscription businesses.
Read more about publishers' homepage personalization efforts here.
Fortune moves into wellness coverage under an expansive new financial deal with CTV:
Fortune has formed a new wellness vertical aimed at growing its audience among mid-level managers.
The new hub debuted on April 28 and is underwritten by CVS, as part of a larger two-year deal.
Read more about Fortune's new wellness hub here.
What we're reading
Vice Media Group is for sale:
After The Information reported that Vice Media Group is looking to sell its studio business, CNBC reported that potential buyers can opt to purchase the whole media company, which would reportedly be VMG's preference.
Pressure on Spotify's podcast business:
Spotify's venture into podcasting is cutting into its profits, and the company hasn't been forthcoming enough about the revenue it's reaped in return to satisfy investors, according to Bloomberg.
The waning White House reporter:
The slower, quieter pace of news during the Biden Administration has made the role of White House reporter less alluring, according to Politico.
Inside the shark tank of the New York Post:
The controversial dismissal of the Post's digital editor-in-chief Michelle Gotthelf provides a kinda Rorschach test for the cutthroat — to the point of misogyny and bullying — work environment at the news publisher, according to The Cut.
Quartz's and G/O Media's clashing corporate cultures:
As unlikely a fit as G/O Media and Quartz appear to be, their corporate cultures may clash even more, such as Quartz staffers that have enjoyed the publisher's flexible remote work policy being forced to work from the office all but six days a month under G/O, according to Adweek.
https://digiday.com/?p=447081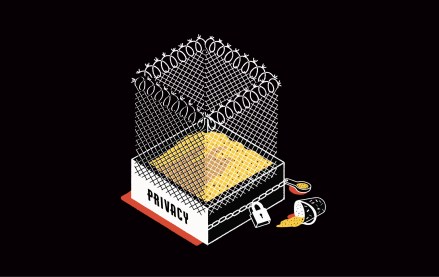 December 4, 2023 • 4 min read
FLEDGE stands for 'First Locally-Executed Decision over Groups Experiment' and makes ad auction decisions in the browser, rather than at ad server level.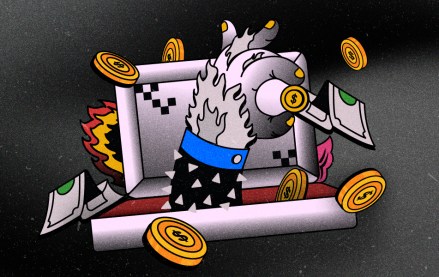 December 4, 2023 • 7 min read
A look at the genesis of ad tech, from the first online display ad in 1994 to the dotcom crash.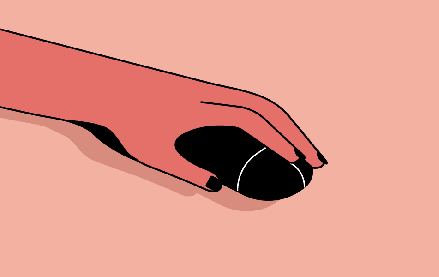 December 1, 2023 • 3 min read
People claim that the role of chief diversity officer is vanishing. However, AI is booming, and the CDO can help ensure responsible AI.